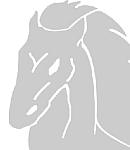 Dickinson shines in front of Miami Grand Prix crowd.
Miami, Florida. May 6, 2023. Riley Dickinson, Porsche Deluxe Carrera Cup North America points leader, returned to victory lane today as the winner of the 40-minute support race for Formula One's Grand Prix of Miami. The resident of New Braunfels, Texas piloted the No. 53 Kellymoss race car from pole position to the Pro class win despite heavy pressure throughout the 40-minute, all Porsche 911 GT3 Cup car race. It was Dickinson's fourth win of the five race-old championship. Tom Sargent (No. 17 McElrea Racing) pressed hard to unsettled Dickinson but came just short in second place. Michael McCann (No. 8 McCann Racing) took third-place in the Pro class. Efrin Castro (No. 65 Kellymoss) won the Pro-Am clas while Mark Kvamme (No. 43 MDK Motorsports) was victorious in Am.
The full field of 40 Porsche race cars will take green flag just moments before the Formula One race at 12:15 p.m. ET/9:15 p.m. PT on Sunday, May 7. Dickinson will again lead the field to the green flag.
• Pro class winners.
o Race 1. Riley Dickinson (No. 53 Kellymoss Porsche 911 GT3 Cup).
• Pro-Am class winners.
o Race 1. Efrin Castro (No. 65 Kellymoss Porsche 911 GT3 Cup).
• Am class winners.
o Race 1. Mark Kvamme (No. 42 MDK Motorsports Porsche 911 GT3 Cup)
Highlights.
• Flag-to-flag x four. This was the fourth race Dickinson has led start-to-finish.
• Staying close. Series rookies Tom Sargent (No. 17 McElrea Racing) has now finished second in every one of his North American race starts.
• Bringing it home. Efrin Castro (No. 65 Kellymoss) is one of two drivers from the Dominican Republic racing in Miami this weekend, the other being Jimmy Llibre. With a large fan base here, Castro was able to overcome the pressure of the moment to win his first race of the season. The 2021 Pro-Am champion now trails class points leader Marco Cirone (Canada) by a single point entering round six. Llibre was eliminated early from the race in the No. 74 MDK Motorsports Porsche finishing in position 39.
• Four-for-Five. Mark Kvamme won his fourth-straight Am class race of the year in the No. 43 MDK Motorsports car. The 2022 class champion's lowest finish of the season was a second-place at the season-opening round at Sebring International Raceway in March.
• Van Berlo is back. The winningest driver in series history, Kay van Berlo, has carried his success into a role as Porsche Selected Driver in the GTD class of the IMSA WeatherTech SportsCar Championship racing a Porsche 911 GT3 R for the Kellymoss with Riley team. The senior at the University of Miami – set to graduate next week – returned as an Invitational class driver this weekend. However, he was eliminated while racing in the top-four. Berlo's No. 33 ACCELERATING PERFORMANCE Porsche will have a second chance on Sunday. As an Invitational class driver, van Berlo is unable to score points and is "invisible" in the championship. He is, however, capable of earning a podium finish.
• Cook-ing in Miami. Porsche Deluxe Female Driver Development Program scholarship recipient Sabré Cook (Grand Junction, Colorado) raced to her best finish in the series thus far. The rookie charged the No. 37 Deluxe Kellymoss Porsche to a seventh-place finish.
• Florida's Own. Of the five drivers who call Florida their home, Grant Talkie (Sarasota) had the best finish in sixth-place. Elias De La Torre (Key Largo) was eighth while Moisey Uretsky (Miami) earned third-place in Pro-Am, 13th overall. Michael McCarthy (Clearwater) ran near the front before losing time for a repair, bringing home 16th in the race. Conor Flyn (Jacksonville) finished one-lap down on the field, finishing 31st.
• Broadcast. All races air on the Peacock streaming app, on IMSA.tv and at PorscheCarreraCup.us before being archived on Porsche Motorsport North America TV: (https://www.youtube.com/c/PorscheMotorsportNorthAmerica).
• Online. Porsche Deluxe Carrera Cup North America: www.PorscheCarreraCup.us .
• Next Up. Race 2. The Grand Prix of Miami. Miami International Autodrome. 12:15 p.m. ET/9:15 a.m. PT on Sunday, May 7.
Quotes.
Riley Dickinson, No. 53 Kellymoss Porsche 911 GT3 Cup. Winner, Race 1.
"Having the U.S. National Anthem on an F1 podium is something I will remember a long time. I am still a bit lost for words on that experience. That is, hands down, the coolest experience I have had in my racing career so far. Obviously, a huge thank you to Porsche Motorsport North America for organizing that. Definitely something to shoot for in race two tomorrow. There is still a bit more pace from me to be found. We have a good indication for what we need to improve for tomorrow. The racing was quite good under the green flag. I am looking forward to putting on a great show for all of these fans here for F1. It was a great show. A great first race for Porsche Deluxe Carrera Cup North America and F1. I am very proud to say I won the first race with that partnership. I am looking forward to seeing what we can get done for tomorrow."
Image courtesy of Porsche Motorsport North America
05062023