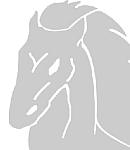 Dickinson dual Porsche Carrera Cup wins at Miami come as competition intensifies.
Miami, Florida. Riley Dickinson charged his No. 53 Racing for Children's Kellymoss Porsche 911 GT3 Cup car under the checkered flag in both round five (Saturday, May 6) and round six on Sunday (May 7) of the Porsche Deluxe Carrera Cup North America at the Grand Prix of Miami. The premier Porsche single-make series campaigned both of its 40-minute races in front of a massive Formula One fanbase around the Miami International Autodrome in Florida. Race winners in each class were replicated both days. Dickinson was overall and Pro class winner while his Kellymoss teammate, Efrin Castro (Dominican Republic won the Pro-Am class and Mark Kvamme (Columbus, Ohio) earned the top spot both days for the Am class drivers.
While still just days short of his 21st birthday, Dickinson is a veteran of the Porsche Deluxe Carrera Cup North America. Having started every round in the Porsche one-make championship, the driver from New Braunfels, Texas has seen the competition in the 16-round championship intensify with every round. In 2023, Dickinson is the driver to beat despite the growing depth of the field. He now has six victories, five of which have come this season. The remainder of the class podium rotated behind him in Miami. It was Tom Sargent (Australia) who pushed the Texan across the finish line in race one with Michal McCann (Canton, Ohio) in third place. In race two, the pressure came from the only driver to better Dickinson in 2023, Will Martin (Great Britain) who finished in second place just ahead of countrymen Alex Sedgwick.
• Pro class winners.
o Race 1 & 2. Riley Dickinson (No. 53 Kellymoss Porsche 911 GT3 Cup).
• Pro-Am class winners.
o Race 1 & 2. Efrin Castro (No. 65 Kellymoss Porsche 911 GT3 Cup).
• Am class winners.
o Race 1 & 2. Mark Kvamme (No. 42 MDK Motorsports Porsche 911 GT3 Cup)
Highlights.
• Porsche Selected Driver Appearance. Porsche Selected Drivers Kay van Berlo (Netherlands attending college in Miami) and Trenton Estep (San Antonio, Texas) were both in attendance at Miami. Estep, who is a regular behind the wheel of MDK Motorsports Porsche 911 GT3 R in SRO competition, was on-site coaching the MDK Carrera Cup drivers. Van Berlo made a one-off appearance to compete in his adopted hometown in the No. 33 ACCELERATING PERFORMANCE Porsche. The winningest driver in series history, a full-season driver for the Kellymoss with Riley team in the GTD class of the IMSA WeatherTech SportsCar Championship, immediately found speed again in the one-make series. He retired early from race one, finishing 36th after being hit by a competitor. An intense run through the field saw a fourth-place finish in race two. The senior at the University of Miami is set to graduate this month.

• Cook-ing in Miami. Porsche Deluxe Female Driver Development Program scholarship recipient Sabré Cook (Grand Junction, Colorado) raced to her best finish in the series thus far. The rookie charged the No. 37 Deluxe Kellymoss Porsche to a seventh-place finish in race one. She followed with a ninth place result on Sunday.
• Broadcast. All races air on the Peacock streaming app, on IMSA.tv and at PorscheCarreraCup.us before being archived on Porsche Motorsport North America TV: (https://www.youtube.com/c/PorscheMotorsportNorthAmerica).
• Online. Porsche Deluxe Carrera Cup North America: www.PorscheCarreraCup.us .
• Next Up. Rounds 7 & 8. Watkins Glen International, Watkins Glen New York, June 23 – 25.
Quotes.
Riley Dickinson, No. 53 Kellymoss Porsche 911 GT3 Cup. Winner, Race 1 and 2.
"Having the U.S. National Anthem on an F1 podium is something I will remember a long time. I am still a bit lost for words on that experience. That is, hands down, the coolest experience I have had in my racing career so far. The racing was quite good under the green flag. I am very proud to say I won the first race with that partnership. I am looking forward to seeing what we can get done for tomorrow. Overall, an unbelievable weekend for us. A huge thank you to everyone at Kellymoss for all of their hard work. And thank you to Porsche Motorsport North America for giving all the drivers and the teams an opportunity to come and compete at such a first class venue. The atmosphere was second to none. Being able to be the leadup race to Formula One, I think we hit the nail on the head as far as excitement was concerned.
About the upcoming rounds. "We are looking forward to what we have going to Watkins Glen next. We should be able to roll of there with some confidence as we are going to a place we can actually test after back-to-back street courses. We are looking forward to the rest of the year."
Image courtesy of Porsche Motorsport North America.
05082023