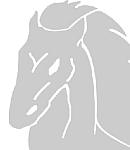 Premier Racing launches new Porsche Sprint Challenge USA West program
Las Vegas, Nevada | April 21, 2023 | Premier Racing will launch a new Porsche motorsports program beginning this weekend. The veteran race winning team will introduce longtime Premier SportsCar Service client Michael Londo (Las Vegas, Nevada) to the 2023 stable of Porsche one-make racing drivers. Londo will pilot the No. 111 Body Balance System Porsche 911 GT3 Cup race car for the full season of Porsche Sprint Challenge USA West by Yokohama. The season-opening round will take place on the combination's home track, Spring Mountain Motorsports Ranch, April 21 – 23.
Londo is not a new face at Premier, but he is new to the competition arm of the Kent Moore-led operation. He raced as a karter in his 20s before turning his attention to growing successful businesses such as Body Balance System but is now returning to his passion of racing. Working through a planned course of simulators, track days and heavy testing outlined as part of the Premier Racing Development program, Londo, Moore, team manager Sam Weber and Premier driving coach Craig Stanton developed a long term course for success. The Porsche Sprint Challenge USA West series, one step below the Porsche Deluxe Carrera Cup North America on the Porsche Motorsport Pyramid North America, is a steppingstone from track days and club racing to full professional racing. The No. 111 Porsche 911 GT3 Cup car is entered in the 991 class for the season. This is for previous generation Porsche 911 GT3 Cup race cars, the type 991.2.
Practice gets underway at the Pahrump, Nevada track on Friday, April 21 at 1:20 p.m. PT. A second 40-minute session at 4:20 p.m. will close the first day. Londo will wield the 500 hp car in qualifying on Saturday at 10:50 a.m. followed by the first of two 35-minute races at 2:40 p.m. Race 2 will take the green flag on Sunday, April 23 at 8:00 a.m.
Live timing and scoring of all sessions as well as streaming of both races can be found www.PorscheSprint.com.
Kent Moore, Team Principal, Premier Racing |
"Everyone at Premier Racing is very excited about this. Mike has been a great customer at our shop for years. He showed so much interest and raw talent, we began him in our Premier Racing Development program, making sure he had the tools to be a success before throwing him to the wolves. This past winter, we talked about taking this next step. It is a big one, so we really did our homework with testing. He aced everything we threw at him. He has proven himself to be one of the quickest guys we have put into a car. He listens, he learns quickly. That has been key to us deciding now is the right time. This is the next step and we are fully confident in where we stand entering this new program with Mike."
About this weekend |
"We couldn't ask for a better series than the Porsche Sprint Challenge USA West or a better location for Mike to make his debut. Spring Mountain is our home track and he knows the Porsche 911 GT3 Cup car. We have done the majority of our testing here. So, he is very comfortable. That eliminates a major distraction. It will be daunting enough to go against drivers with experience in the series and with these cars in competition, but his surroundings will be familiar, and we feel we have a very good setup on the Porsche."
Michael Londo, Driver, No. 111 Body Balance System Porsche 911 GT3 Cup |
"We have been working to put this together for a few years and the timing is now right. I have raced long enough to know Kent was who I wanted to drive with because of his expertise and wisdom with Porsches. This is just the first season, but the goal is to continue with Premier next year and beyond and keep the progression moving forward."
About debuting at his local track |
"I don't think many other teams have done any or much testing at Spring Mountain whereas I have hundreds of laps there. I feel it will give us a great advantage on the field. Being my first year in a car like this, we can use every advantage we can get."
About his goals for 2023 |
"I am beyond super competitive in racing so the expectation for me is to win or podium this weekend and win the championship for this season."
|04-21-2023|