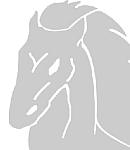 Alec Udell Focused on Turning Speed to Finishes in Virginia
April 24, 2018 | Alton, Virginia | Alec Udell got a late start on the 2018 Pirelli World Challenge (PWC) season but the resident of The Woodlands, Texas has been fast to catch-up. In fact, entering the April 26 – 29 Grand Prix of Virginia, Udell has been among the quickest Porsche entries in the GT classes at the two event weekends that have followed. The Clemson University senior – who will be joined by Corey Lewis (Nazareth, Pennsylvania) for the first time at VIR – charged the No. 41 Loci Porsche 911 GT3 R prepared by GMG to the front of the time charts at the SprintX Championship opener at the Circuit of the Americas (COTA). Udell ran the solo event at Long Beach, California putting the Loci machine in fourth-place on the grid as the fastest Porsche. Now, coming to Alton, Virginia's VIRginia International Raceway (VIR) for Rounds 3 and 4 of the SprintX Championship, Udell and Lewis are focused on turning that speed into a top-step performance in both of the 60-minute races.
The 17-turn, 3.27-mile road course cut out of the Virginia landscape is a favorite for drivers and spectators alike. With naturally rolling hills giving a mix of elevation to the blend of fast corners, tight turns and long straights, the course benefits all of the manufacturers in the GT class. This makes for intense competition and puts a premium on driver performance. Each SprintX race is a two-driver format with a mid-race pit stop for a driver change and a new set of Pirelli tires. The stops must come in a time window set by PWC with the duration of each stop also having a minimum elapsed time from pit lane entry to pit lane exit.
VIR is the nearest track to Clemson University where Udell is studying mechanical engineering making it a second "home track" for the 22 year old. In 2017, Udell debuted in the PWC SprintX GT ranks here earning a strong fourth-place finish in the first of the two races. However, in Sunday's race Udell was struck from behind and pushed off track, ending his day. The frustration gives the 2016 PWC GT Cup Champion added, but unnecessary, motivation for this weekend.
With regular teammate Mathieu Jaminet (France) unable to drive at VIR due to a previous commitment, veteran Lewis joins the team. While the two drivers have not shared a cockpit before, they have Loci CEO John Wise as a connection. Lewis, like Udell, raced with Wise turning the wrenches on his car before Wise developed the ideas behind LOCIsearch. The synergy between the three racers brought Lewis into the mix to co-drive with Udell in Virginia.
The No. 41 Loci Porsche will turn its first laps at VIR with two Thursday test sessions. Two official practice sessions will be run on Friday with qualifying on Saturday to set the grid for Race 1 at 1:25 p.m. EDT later than afternoon. Sunday's 60-minute race will be grid by the fastest race lap set by each car on Saturday. Race 2 will take the green flag at 11:30 a.m. on Sunday.
Alec Udell | "I think Corey and I bring a strong pairing for Loci to VIR. I've got great experience in the Porsche and Corey has been fast in multiple disciplines of sports car racing. We'll be a strong car. The dynamic between John and Corey is similar to what brought John and myself together so I'm excited for the opportunity for all three of us to work together this weekend!"
about Alec Udell |
Alec Udell is a junior studying engineering at Clemson University. The 22 year-old from The Woodlands, Texas began his racing career in karting at age five. He went on to win the Rotax National Points Championship in 2008 and represented his country as part of Team USA in Egypt in the World Championships in 2009. By 2011, he made history by becoming, at the time, the Pirelli World Challenge's youngest ever competitor at age 15. He has 17 career Pirelli World Challenge class wins and is the 2016 PWC GT Cup Champion.
about Loci |
Loci, a Northern Virginia based company is breaking down the barriers of innovation with blockchain technology. With LOCIsearch, their powerful and proprietary tool, inventors can search, stake, and sell their ideas.
John Wise, a former automotive engineer and now CEO of Loci, developed the ideas behind LOCIsearch directly from his experiences in the racing industry. Loci is working alongside traditional processes to increase opportunities for inventors and innovators across industries like racing. For more on Loci, please visit https://loci.io and on Twitter at @Loci_io.
More information on the 2018 Pirelli World Challenge can be found at www.world-challenge.com.
04242018