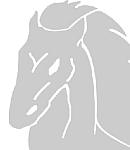 Porsche Motorsports Weekly Event Notes: Monday, April 16, 2018
This Week.
• Unrequited Long Beach. Strong Performance of Porsche 911 RSR Goes Unrewarded • Hargrove Highest. Pfaff 911 GT3 R Continues as Top Porsche at Long Beach.
Next Porsche Motorsport Event.
IMSA Porsche GT3 Cup Challenge USA by Yokohama.
Event: Grand Prix of Alabama, Barber Motorsports Park
Dateline: Leeds, Alabama
Date: Thursday – Sunday, April 19 - 22, 2018
Track Length: 2.38-miles, 14-turn
Race Duration: 2, 45-Minute Races
Class: Platinum (Porsche 911 GT3 Cup, MY 2017 - 2018)
Gold (Porsche 911 GT3 Cup, MY 2015 – 2016)
Round: 3 – 4 of 15
Next Round: Mid-Ohio Sports Car Showdown, Lexington, Ohio, Mid-Ohio Sports Car Course, May 5 – 6, 2018
Porsche Profile.
Event Story Lines.
Unrequited Long Beach. Strong Performance of Porsche 911 RSR Goes Unrewarded.
Shortly after the Porsche 911 RSR factory team celebrated its first win of the IMSA WeatherTech SportsCar Championship season at the Mobil One Twelve Hours of Sebring last month, the situation at Long Beach looked just as promising, until late in the 100-minute race. At the shortest race of the year on the narrow street circuit in California, Earl Bamber (New Zealand) led the field until 22 minutes before the checkered flag only to have to park the 510 hp race car from Germany, which he shared with Laurens Vanthoor (Belgium) in the pits with a broken right front suspension. At the wheel of the second 911 RSR fielded by the Porsche GT Team, the Sebring winners Patrick Pilet (France) and Nick Tandy (Great Britain) secured sixth-place in the GTLM class ahead of their teammates.
To the picture-postcard backdrop of sun, sea and palms, which makes Long Beach the Monte Carlo Grand Prix of North America, the 911 RSR took the green flag from the front grid row for the first time this season. Vanthoor used this advantage to snatch the lead in lap one. He fended off his pursuers repeated attacks to hold on to his spot. After 38 minutes he handed the No. 912 Porsche 911 RSR off to Bamber during a safety car phase. The New Zealander rejoined the race in second-place behind a BMW that had pitted earlier, and immediately closed the gap to the leader. Putting in an inspired overtaking maneuver, he recaptured the lead and managed to pull clear from the rest of the strong GTLM field before a damaged suspension forced him into retirement. In the No. 911 Porsche GT Team 911 RSR, Pilet and Tandy never regained their stride in the race due to various incidents after their first pit stop.
Round Four of the WeatherTech SportsCar Championship is scheduled on the Mid-Ohio Sports Car Course in Lexington, Ohio on May 6.
Dr. Frank-Steffen Walliser, Vice President Motorsport and GT Cars.
"This race offered everything that spectators like on a street circuit. With our number 912 contender, Laurens and Earl did everything right. Laurens made a terrific start and immediately took the lead. Earl also fought his way back to the front after the pit stop. Both of them drove an immaculate race, and also found brilliant solutions to difficult situations during some close calls with competitors. For a street race, they were in a very comfortable lead when the damage to the suspension, which could have been caused by contact, quite possibly cost them the win. That was simply bad luck. The race for the number 911 car was influenced by a rear-ender. There wasn't a lot Nick and Patrick could do after that. All in all, we can say that the performance of the 911 RSR was good and that the team did a great job. We'll take these positive impressions with us to the next race in Mid-Ohio."
Patrick Pilet, Driver, No. 911 Porsche GT Team Porsche 911 RSR.
"It wasn't Porsche's day today. It's a shame for our teammates in the number 912 car. They drove a great race but unfortunately weren't rewarded for it. For us the start of the race was pretty hectic. I had a hefty nudge in the second corner when everyone suddenly stopped in front of me. Overtaking is really hard on this circuit so I wanted to conserve as much fuel as possible. That proved to be the right strategy. We had a very short pit stop, but couldn't make the most of this advantage because when Nick tried to rejoin the race, he was blocked by a car in front of him. Now I'm looking forward to Mid-Ohio."
Nick Tandy, Driver, No. 911 Porsche GT Team Porsche 911 RSR.
"When I wanted to leave the pits after our stop, another car got in the way. We could have rejoined the field in second-place. If this had happened, the outcome would definitely have been different for us. The additional pit stop that cost us a lap finished us off. Still, our 911 RSR was fast and the team, as usual, gave us great support."
Earl Bamber, Driver, No. 912 Porsche GT Team Porsche 911 RSR.
"Our 911 RSR ran very well on this track. The guys did one quick pit stop and we were holding a comfortable lead. But then something went wrong with the suspension and that was the end of our race. It's a shame for the team, but such things happen. Now we'll be back to attack in Mid-Ohio."
Laurens Vanthoor, Driver, No. 912 Porsche GT Team Porsche 911 RSR.
"My start was really good. We'd actually put a plan in place this morning because the start in Long Beach is very important due to the fact that overtaking is not easy on this narrow racetrack. This plan worked well. At the start, I immediately overtook the Ford pole sitter and then tried to control the race without risking too much. That worked up until the pit stop. Earl then did a great job until a technical defect put the final spoke in the works."
Hargrove Highest. Pfaff 911 GT3 R Continues as Top Porsche at Long Beach.
Scott Hargrove continued to show the way for the Porsche customer teams in the Pirelli World Challenge (PWC) this weekend at the Grand Prix of Long Beach. The Canadian was fourth overall in the No. 96 Pfaff Porsche 911 GT3 R on the Southern California street circuit, having won the first two 50-minute races in the Sprint Championship at St. Petersburg, Florida in March. The 2014 Porsche Young Driver Academy graduate and PWC rookie was involved in multiple on-track battles throughout the day with fellow GT class Porsche racers Michael Christensen (Denmark) in the No. 24 Alegra Motorsports 911 GT3 R – who ultimately finished in 11th position – and Alec Udell (The Woodlands, Texas) in the No. 41 GMG-prepared GT3 R who finished 13th overall.
The No. 66 TRG Porsche Cayman GT4 Clubsport MR driven by Spencer Pumpelly (Atlanta, Georgia) took third-place in the GT4 Invitational class on the 1.968-mile street course that cuts through the Southern California city. Legendary Motocross champion and Indianapolis 500 runner-up Jeff Ward (San Juan Capistrano, California) was fifth in his GTS class debut.
Porsche customer teams ran as high as third-fourth-fifth in the early going of Round Three of the single-driver sprint format of the PWC. Hargrove and Udell fought early for the third-spot overall before Udell made contact with the No. 83 Cayman GT4 Clubsport MR while lapping the car driven by Mike Sullivan. Sullivan then made hard contact with the wall but walked away from the incident, while Udell was given a one-minute penalty dropping the young Texan from contention.
Hargrove would also fight for position with Porsche factory driver Christensen. With ten minutes to go, the Dane made contact with the Hargrove while trailing when the Pfaff driver had to brake for a slower competitor through the Long Beach historic hairpin corner. Hargrove spun and was able to continue while Christensen had to serve a drive-through penalty, ending his chance at a podium result.
In the GT Amateur (GTA) class, David Calvert-Jones (Australia) finished eighth overall and fourth in class in the No. 12 Black Swan Racing 911 GT3 R while teammate and team principal Tim Pappas was just behind in the No. 54 Porsche.
Social Media.
Porsche Cars North America. @Porsche
Porsche GT Team (North America). @PorscheNARacing
Porsche Motorsport – GT Cars. @PorscheRaces
Porsche Racing. @Porsche_Team
Porsche Motorsport North America @porschecustomerracingna (Instagram)
Porsche Rennsport Reunion VI. #PorscheRennsport
Model Hashtags.
Porsche 911 RSR. #911RSR
Porsche 911 GT3 R. #911GT3R
Porsche 911 GT3 Cup. #911Cup
Event Hashtag.
Series Hashtags and Handles.
GT3 Cup Challenge USA. #GT3USA
GT3 Cup Challenge Canada. #GT3CAN
Pirelli Trophy West USA. @PirelliTrophy (Twitter)
@PirelliTrophyWestUSA (Instagram) Intercontinental GT Challenge. @IntercontGTC
Future Porsche Events.
IMSA WeatherTech SportsCar Championship.
Event: Mid-Ohio Sports Car Showdown, Mid-Ohio Sports Car Course
Dateline: Lexington, Ohio
Date: Friday – Sunday, May 4 - 6, 2018
Track Length: 2.4-miles, 15-turn
Race Duration: 2-Hours, 40-Minutes
Class: GTLM (Porsche 911 RSR)
GTD (Porsche 911 GT3 R)
Round: GTLM. 4 of 11
GTD. 3 of 11
Next Round: GTD. Detroit Grand Prix, Detroit, Michigan, Raceway at Belle Isle Park, June 2
GTLM. Sahlen's Six Hours of The Glen, Watkins, Glen New York, Watkins Glen International, July 1, 2018
IMSA Continental Tire Sports Car Challenge.
Event: Mid-Ohio 120, Lexington, Ohio, Mid-Ohio Sports Car Course
Dateline: Lexington, Ohio
Date: Saturday, May 5, 2018
Track Length: 2.4-miles, 15-turn
Race Duration: 2-Hours
Class: GS (Porsche Cayman GT4 Clubsport MR)
Round: GS. 3 of 10
Next Round: Continental Tire 240, Watkins, Glen New York, Watkins Glen International, June 30, 2018
IMSA Porsche GT3 Cup Challenge USA by Yokohama.
Event: Mid-Ohio Sports Car Showdown, Lexington, Ohio, Mid-Ohio Sports Car Course,
Dateline: Lexington, Ohio
Date: Friday – Sunday, May 4 – 6, 2018
Track Length: 2.38-miles, 14-turn
Race Duration: 2, 45-Minute Races
Class: Platinum (Porsche 911 GT3 Cup, MY 2017 - 2018)
Gold (Porsche 911 GT3 Cup, MY 2015 – 2016)
Round: 5 – 6 of 15
Next Round: Sahlen's Six Hours of The Glen, Watkins, Glen New York, Watkins Glen International, June 29 – 30, 2018