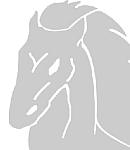 Porsche Motorsports Weekly Event Notes: Tuesday, April 24, 2018
This Week.
• Virginia SprintX. Porsche Customers Enter Eight Cars in PWC SprintX Weekend at VIR. • Wright for Two. Ohio-Based Team Adds Second Porsche 911 GT3 R to Entry.
Next Porsche Motorsport Event.
Pirelli World Challenge
Event: Grand Prix of Virginia, VIRginia International Raceway
Dateline: Alton, Virginia
Date: Friday - Sunday, April 27 – 29, 2018
Track Length: 3.27-miles, 17-turn
Race Duration: Two, 60-minutes Races
Class: GT-X (Porsche 911 GT3 R)
GTS-X (Porsche Cayman GT4 Clubsport MR)
Round: SprintX
GT-SX. 3 and 4 of 10
GTS-SX. 3 and 4 of 10
Next Round: Sprint Championship. Grand Prix at Canadian Tire Motorsport Park, Bowmanville, Ontario, Canada, May 18 – 20, 2018
Porsche Profile.
Event Story Lines.
Virginia SprintX. Porsche Customers Enter Eight Cars in PWC SprintX Weekend at VIR.
Porsche customer teams have entered eight cars across the two major classes of the Pirelli World Challenge (PWC) Sprint X Championship races at VIRginia International Raceway (VIR). Four Porsche 911 GT3 R and four Porsche Cayman GT4 Clubsport MR have been entered in the GT-SX and GTS-SX classes respectively for the two, 60-mintue races to be run on April 28 – 29 at the Alton, Virginia-area race track. Included in the group of the top GT teams is the overall GT point leader, Scott Hargrove (Canada) in the No. 96 Pfaff Motorsports Porsche 911 GT3 R.
Hargrove opened the PWC season with victories in the first two rounds at St. Petersburg, Florida. Those two Sprint Championship races – 50-minute, single-driver events – and third-place and fourth-place performances in Rounds 1 and 2 of the 60-minute, two-driver format Sprint X Championship opener at Circuit of the Americas (COTA) coupled with a fourth-place at the most recent 50-minute sprint at Long Beach, California kept Hargrove atop the Driver Championship standings by two-points. With Henzler back in the No. 96 for this upcoming weekend, the pair is targeting VIR as the location to get their first SprintX race wins and help extend Hargrove's effort to become a rookie champion in PWC.
Porsche factory Michael Christensen (Denmark) is making his first run at the PWC championship and enters VIR in fourth-place in the driver standings – 37 points behind Hargrove. He will share the No. 24 Alegra Motorsports 911 GT3 R with veteran Porsche driver Spencer Pumpelly (Atlanta, Georgia). The No. 41 GMG Motorsports-prepared Porsche GT3 R of Clemson University senior Alec Udell (The Woodlands, Texas) and Corey Lewis (Nazareth, Pennsylvania) look to put their season on the right track. Tim Pappas (Boston, Massachusetts) and Jeroen Bleekemolen (Belgium) return with the familiar colors of the No. 54 Black Swan Racing Porsche 911 GT3 R. The duo is focused on the PWC SprintX championship and Intercontinental GT Challenge for 2018 in the GTA class.
The GTS-SX class is for road car-based machines that race to international GT4 specifications. The Porsche Cayman GT4 Clubsport MR is the racer of choice for those campaigning the German brand in GTS. Pfaff Motorsports adds the No. 13 entry in this class for Canadian drivers Orey Fidani and Kyle Marcelli. Longtime Porsche and Cayman GT4 Clubsport MR entrant Muehlner Motorsports America brings the No. 21 of Gabriele Piana (Switzerland) and Moritz Kranz (Germany) to VIR while NOLAsport is back in the Porsche paddock with the No. 32 for drivers Keith Jensen (Dorado, Puerto Rico) and a co-driver to be announced. TRG continues its GTS-SX championship pursuits with the No. 66 Cayman GT4 Clubsport MR being shared by Derek DeBoer (Ashland, Oregon) and Sean Gibbons (Argyle, Texas).
Testing at VIR begins on Thursday with official practice for all classes on Friday. Qualifying for GT-SX and GTS-SX classes will be on Saturday morning with races following that afternoon. GT-SX Race 1 takes the green flag at 1:25 p.m. EDT, running for 60-minutes with a single driver change. Race 1 for the GTS-SX class is scheduled for 3:40 p.m. The grid for Race 2 in each feature will be set on fastest lap time turned in Race 1. The 911 GT3 R drivers will take on the field of Race 2 starting at 11:30 a.m. on Sunday while the GTS-SX will begin its one-hour long feature on Sunday at 1:50 p.m.
Wright for Two. Ohio-Based Team Adds Second Porsche 911 GT3 R to Entry.
Just a week out from their home event at the Mid-Ohio Sports Car Course, Wright Motorsports has confirmed the expansion of their GTD class program for the IMSA WeatherTech Championship season. Beginning with next week's event, the group will field a second Porsche 911 GT3 R entry for Wright Motorsports regular, Michael Schein (New York, New York) and German Porsche ace, Wolf Henzler.
The No. 16 Porsche 911 GT3 R will run alongside the full-season No. 58 Porsche 911 GT3 R entry of Porsche factory driver Patrick Long (Manhattan Beach, California) and Christina Nielsen (Denmark), herself a Porsche Selected Driver for the remaining events – excluding the Six Hours of the Glen and Petit Le Mans.
No stranger to Wright Motorsports, Schein will be entering his sixth consecutive season with the Batavia Ohio-based group. Though new to endurance racing, the New York native has spent the last two years getting to know the Porsche 911 GT3 R, having been runner-up in two different Pirelli World Challenge championships. This new effort marks his return to the IMSA paddock, where he previously competed in the IMSA Porsche GT3 Cup Challenge USA by Yokohama series in a Wright Motorsports-prepared Porsche.
Bringing decades of Porsche racing experience to the group, Henzler has seen the podium at nearly every stop on the IMSA calendar. An owner of multiple championship titles, the German has also seen victories at prestigious events such as the 24 Hours of Daytona, the 24 Hours of Spa and Petit Le Mans. Having set the benchmark as one longest standing Porsche works drivers, Henzler has earned a new role for the 2018 season as the Porsche Carrera Cup Deutschland Junior Program Driver Coach.
The Wright Motorsports Porsche 911 GT3 R duo will take on home turf for Round 4 of the IMSA WeatherTech SportsCar Championship at Mid-Ohio Sports Car Course May 4-6th.
John Wright, Principal, Wright Motorsports.
"I know that I'm speaking for my entire team when I say that we're all very pleased to see Mike make his transition into the IMSA WeatherTech Championship. He's worked very hard to get to this point and we're excited to see him race in this environment. I'm looking forward to bringing on a second car, which will enhance our engineering efforts during race weekends. I'm also looking forward to working with Wolf for the first time. He will be a great asset to the team and a good mentor for Mike with all of his endurance experience."
Michael Schein, Driver, No. 16 Wright Motorsports Porsche 911 GT3 R.
"I'm really looking forward to getting back in our Wright Motorsports Porsche 911 GT3 R. It's been a long offseason for me having missed the first few events. Racing in a premier series like the IMSA WeatherTech SportsCar Championship is a real privilege. I'm happy to be kicking off our IMSA campaign at Mid Ohio; a track that I know very well. Endurance and multi class racing is new for me so I will have to learn quick! Teaming up with a driver like Wolf Henzler is fantastic. He's got all the speed with the added experience that I can lean on. I'm looking forward to working together. It's also great to have another season ahead with Wright Motorsports. Having familiar faces in a new environment is important. We have a fast sister car with Christina and Pat onboard the 58, so having a two car team will provide the team with additional data and create some healthy competition. Can't wait to get going in May!"
Wolf Henzler, Driver, No. 16 Wright Motorsports Porsche 911 GT3 R.
"It's great to be back in the IMSA paddock and I'm really looking forward to joining Wright Motorsports. Wright Motorsports has been known as a very successful Porsche team for many years and I am already familiar with many of the team members, as well as my Porsche colleague Pat Long and his co-driver Christina Nielsen. I know Mike Schein from the paddock and am really looking forward to teaming up with him this year in the GTD class as well. I think we will fit together very well in terms of seat position and car balance. I'm excited to get out there and score some good results."
Social Media.
Porsche Cars North America. @Porsche
Porsche GT Team (North America). @PorscheNARacing
Porsche Motorsport – GT Cars. @PorscheRaces
Porsche Racing. @Porsche_Team
Porsche Motorsport North America @porschecustomerracingna (Instagram)
Porsche Rennsport Reunion VI. #PorscheRennsport
Model Hashtags.
Porsche 911 RSR. #911RSR
Porsche 911 GT3 R. #911GT3R
Porsche 911 GT3 Cup. #911Cup
Event Hashtag.
PWC at VIRginia #PWCVIR
Series Hashtags and Handles.
GT3 Cup Challenge USA. #GT3USA
GT3 Cup Challenge Canada. #GT3CAN
Pirelli Trophy West USA. @PirelliTrophy (Twitter)
@PirelliTrophyWestUSA (Instagram) Intercontinental GT Challenge. @IntercontGTC
Future Porsche Events.
IMSA WeatherTech SportsCar Championship.
Event: Mid-Ohio Sports Car Showdown, Mid-Ohio Sports Car Course
Dateline: Lexington, Ohio
Date: Friday – Sunday, May 4 - 6, 2018
Track Length: 2.4-miles, 15-turn
Race Duration: 2-Hours, 40-Minutes
Class: GTLM (Porsche 911 RSR)
GTD (Porsche 911 GT3 R)
Round: GTLM. 4 of 11
GTD. 3 of 11
Next Round: GTD. Detroit Grand Prix, Detroit, Michigan, Raceway at Belle Isle Park, June 2
GTLM. Sahlen's Six Hours of The Glen, Watkins, Glen New York, Watkins Glen International, July 1, 2018
IMSA Continental Tire Sports Car Challenge.
Event: Mid-Ohio 120, Lexington, Ohio, Mid-Ohio Sports Car Course
Dateline: Lexington, Ohio
Date: Saturday, May 5, 2018
Track Length: 2.4-miles, 15-turn
Race Duration: 2-Hours
Class: GS (Porsche Cayman GT4 Clubsport MR)
Round: GS. 3 of 10
Next Round: Continental Tire 240, Watkins, Glen New York, Watkins Glen International, June 30, 2018
IMSA Porsche GT3 Cup Challenge USA by Yokohama.
Event: Mid-Ohio Sports Car Showdown, Lexington, Ohio, Mid-Ohio Sports Car Course,
Dateline: Lexington, Ohio
Date: Friday – Sunday, May 4 – 6, 2018
Track Length: 2.38-miles, 14-turn
Race Duration: 2, 45-Minute Races
Class: Platinum (Porsche 911 GT3 Cup, MY 2017 - 2018)
Gold (Porsche 911 GT3 Cup, MY 2015 – 2016)
Round: 5 – 6 of 15
Next Round: Sahlen's Six Hours of The Glen, Watkins, Glen New York, Watkins Glen International, June 29 – 30, 2018