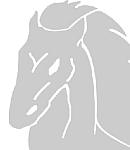 Thompson wins Porsche Carrera Cup in Atlanta taking championship to tomorrow's finale
Porsche Carrera Cup North America Presented by the Cayman Islands – Michelin Raceway Road Atlanta – Round 15 of 16
• Thompson wins penultimate round of premier one-make series.
• All classes enter the finale with two drivers in contention.
• Castro-Metni finish one-two in Pro-Am class battle taking championship into final round.
• Goetz earns victory to keep in Am class contention.
• Kelly Moss secures Entrants championship.
Braselton, Georgia. Parker Thompson (Canadian-native living in Indianapolis, Indiana) drove a flawless race to earn his fifth win of the Porsche Carrera Cup North America Presented by the Cayman Islands season today at Michelin Raceway Road Atlanta. His victory at the Braselton, Georgia-track moved the No. 9 JDX Racing Porsche 911 GT3 Cup race car to within five points of the Pro class championship leader Kay van Berlo (native of the Netherlands studying in Miami, Florida) with one race remaining to be run. In the Pro-Am class, Efrin Castro (Dominican Republic) won his eighth race of the season on the 2.54-mile, 12-turn circuit. It moved his No. 65 Kelly Moss Porsche to within nine points of leader and teammate Alan Metni (Austin, Texas) in the No. 99. The Am class also saw the title contenders finish one-two with John Goetz (Weston, Connecticut) piloting the No. 57 Wright Motorsports Porsche 911 GT3 Cup car to a second victory of the year just ahead of championship leader Mark Kvamme (Columbus, Ohio). Goetz trails the No. 43 MDK Motorsports machine by 11 points.
Kelly Moss wrestled home their second-consecutive Porsche Carrera Cup North America Entrants championship. Despite JDX adding 25 points to the team's total raising it to 285 points, van Berlo's second-place finish moved the Madison, Wisconsin-based Kelly-Moss operation out of reach with 325 points. 25 points are available for a win, 20 points for a second place in all classes.
Porsche Junior driver Laurin Heinrich (Germany) made his North American debut in the No. 12 311RS Motorsports Porsche. In the Invitational class, the 2022 Porsche Carrera Cup Germany champion won the overall pole position and lead from the green flag until the race's midpoint when the car spun off into the uphill right hand turn one. It was unable to finish.
The season's final 40-minute race to decide all champions will go green on Friday, September 30 at 10:55 a.m. ET/ 7:55 a.m. PT.
Pro Class Winner.
Parker Thompson, No. 9 JDX Racing Porsche 911 GT3 Cup.
"That feels pretty darn good. I will only be able to enjoy it for 15-20 minutes and then I have to go back into the hauler. We have a race to go out and win tomorrow. All to play for tomorrow. Road Atlanta in 2021 was not my or JDX Racing's strongest track. So, to come here and get a trophy with the number one on it was exactly what we needed to do. I could not be prouder of my team."
Pro-Am Class. Winner.
Efrin Castro, No. 65 Kelly Moss Porsche 911 GT3 Cup.
"It was a very exciting race. A lot of action. I had to fight to get that position. I was able to do that with five minutes remaining. With the win that was most I could have done. Metni did his job finishing P2. I am grateful for the win and let's see what tomorrow brings. This is so much fun. I am just going to do my routine tonight and just be ready for tomorrow."
Next Up.
Round 16, the final race of the season, of the Porsche Carrera Cup North America Presented by the Cayman Islands will take the green flag tomorrow, Friday, September 30 at 10:55 a.m. ET/7:55 a.m. PT.
Where to Watch.
The championship finale can be viewed live on IMSA.tv as well as the Peacock streaming app. Replays of all races this season are on Porsche Motorsport North America TV presented by Deluxe: (https://www.youtube.com/c/PorscheMotorsportNorthAmerica).
About the Cayman Islands.
The Cayman Islands, located an hour south of Miami in the vibrant tranquility of western Caribbean, is a premier destination for travelers, thrill-seeking divers, adventurous epicures, honeymooners and families alike. The trio of islands affords each guest with the ultimate setting to enjoy life's finest comforts, as the Caribbean's leading luxury lifestyle destination. Five-star resorts, high-end villas, condos and breathtaking beachfront properties unique to each island offer a myriad of accommodation options for discerning travelers to enjoy. Additionally, the Cayman Islands is frequently heralded as the "Culinary Capital of the Caribbean" and offers endless gastronomic experiences to delight even the most seasoned of palates.
The Cayman Islands, world-renowned for impeccable "Caymankind" hospitality also employs best-in-class health and sanitation protocols to keep visitors and locals safe. To learn more about the Cayman Islands, please go to www.visitcaymanislands.com; www.divecayman.ky or call your local travel agent. For the most up-to-date travel guidance and protocols, please visit: https://www.exploregov.ky/coronavirus.
Porsche Carrera Cup North America Presented by The Cayman Islands.
Porsche Carrera Cup North America by The Cayman Islands is the premier one-make race series in the United States and Canada utilizing a combination of the latest Porsche 911 GT3 Cup race car, type 992, and MICHELIN® Pilot® Sport Cup N3 racing slick to challenge the best road and street race courses on the continent. The second season of the championship is scheduled to host 16-rounds at eight venues. Each 40-minute race counts toward a season-long driver and team championship in each of three classes: Pro, Pro-Am and Am.
More on Porsche Carrera Cup North America by The Cayman Islands can be found at www.PorscheCarreraCup.us.
Image courtesy of Porsche Motorsport North America.
09292022