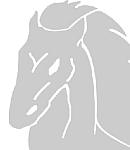 Premier Racing looks to close Porsche Carrera Cup North America season on high note
Braselton, Georgia | September 28, 2022 | Premier Racing will close its first season of Porsche Carrera Cup North America Presented by the Cayman Islands this week at Michelin Raceway Road Atlanta. The 2.54-mile, 12-turn race course in Braselton, Georgia, one of the fastest race courses on the 16-round schedule of the top one-make race series, provides two opportunities for the Kent Moore-led team and driver Adam Adelson (Las Vegas, Nevada) to earn their highest finish of the 2022 race season. Entering the September 28 – 30 event, the No. 24 Premier Racing Porsche 911 GT3 Cup race car has a season-best result of seventh place (round ten at Toronto). The first 40-minute race is scheduled for Thursday, September 29. The final race of the season will be run on Friday, September 30.
Following the Porsche Sports Car Together Fest in Indianapolis, the team returns to the No. 24 car number it has run all season. The program turned over "24" to four-time NASCAR Cup Series champion Jeff Gordon for the Indianapolis weekend.
Assuming that Hurricane Ian does not impact the on-track schedule, two practice sessions will take place on Wednesday, September 28. Adelson will have 30-minutes on Thursday, September 29 to qualify the No. 24 in the Pro class beginning at 9:00 a.m. ET. Round 15 of the Porsche Carrera Cup North America will take the green flag at 5:00 p.m. ET/2:00 p.m. PT on Thursday, September 29. The final 40-minute Carrera Cup race of the season, round 16, will take place on Friday, September 30 starting at 10:55 a.m. ET. /7:55 a.m. PT.
Live timing and scoring of all sessions as well as streaming of both races can be found at www.PorscheCarreraCup.us . The races also air live on the IMSA.TV.
Adam Adelson, No. 120 Premier Racing Porsche 911 GT3 Cup |
"Coming into Carrera Cup, we all knew we would be competing against the best Porsche teams and drivers that North America has to offer. When I showed up to the first Carrera Cup race weekend at Sebring, I was shocked by the average pace of the field and how much I had to dig just to make it into the top 20. Since then, Premier Racing has grown a lot as a team and I have improved significantly as a driver, and we have been able to secure multiple top 10 finishes throughout the season. That was my personal goal, to be able to make it into the top 10 relatively consistently by the end of the season. I don't think more top 10 finishes are out of the question this weekend, especially with the amazing team I have supporting me. I'm incredibly proud of the progress we have made this season, and it has been a pleasure to compete against the extremely talented drivers and teams. I'm super excited to give it one more go this season, and I can assure you we will definitely be pushing ten-tenths!"
Kent Moore, No. 120 Premier Racing Porsche 911 GT3 Cup |
"Entering this championship, we knew we would face the best Porsche teams in North America. That is why we did it. We wanted to gauge ourselves against the very best. There is no way to get better if you don't beat the best. We have learned a lot this year and we are right where I wanted to be by this time in the season, maybe a little ahead. Adam has grown a lot as a driver since that first race back in March and, as a team, I think we have done the same. We are focused on getting the best finish of the year here at Road Atlanta."
Image courtesy of Bob Chapman, Autosport Image
|09-28-2022|