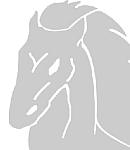 Porsche Motorsport Weekly Event Notes: Tuesday, March 24, 2020
This Week.
• Wish We Were There. Porsche and the Mobil 1 Twelve Hours of Sebring. • Porsche History. Porsche Motorsport at Sebring. • Virtually Real. IMSA Hosts First SuperSaturday iRacing Sebring Event. • Inside E Podcast. Porsche Motorsports Zurlinden and Wiggers Talk Formula E. • Esports Addition. TAG Heuer Joins Porsche Esports Supercup as Title Sponsor. • 2020 "Porsche TAG Heuer Esports Supercup" Schedule.
Porsche Profile.
Event Story Lines.
Wish We Were There. Porsche and the Mobil 1 Twelve Hours of Sebring.
March 21 was scheduled to be the 68th Annual Mobil 1 Twelve Hours of Sebring. An event long listed among the crown jewels of motorsports. However, like every major sporting event in North America, round two of both the IMSA WeatherTech SportsCar Championship and the Michelin Pilot Challenge, have been rescheduled in efforts to curtail the spread of the COVID-19 virus. The pair of races will now be run as their championship's finale on the weekend of November 11 – 14 at the Sebring, Florida race circuit. The FIA World Endurance Championship's 1,000-miles of Sebring, also scheduled as part of the famous endurance "Super Sebring" weekend, has been canceled.
The changes to the race calendar have put a "pause" on the effort by the Porsche GT Team to continue a long-history of success for the German sports car manufacturer at the 3.74-mile circuit laid out on the former World War II bomber airfield. The most recent Porsche wins came in 2018 and 2019 when Patrick Pilet (France), Nick Tandy (Great Britain) and Frédéric Makowiecki (France) earned GTLM class honors in the No. 911 Porsche GT Team 911 RSR in consecutive years. The program will bring the newest GTLM class competitor, the Porsche 911 RSR-19 race car, to the oldest sports car race in North America for the first time in November. Makowiecki and Tandy will be joined by Australian Matt Campbell in the No. 911's pursuit of a three-peat. The full driving team of the No. 912 returns for 2020 with 2019 WeatherTech GTLM-class champions Earl Bamber (New Zealand) and Laurens Vanthoor (Belgium) again teaming with Mathieu Jaminet (France) for the endurance rounds like Sebring.
Three additional Porsche race cars were on the WeatherTech SportsCar Championship GTD class entry list at the time of the rescheduling. Customer programs include the Porsche 911 GT3 R race cars entered by Pfaff Motorsports, Wright Motorsports and Black Swan Racing. The No. 9 Pfaff Motorsports Porsche 911 GT3 R is shared by 2019 WeatherTech Sprint Cup Champion Zacharie Robichon (Canada), Dennis Olsen (Norway) and Porsche Test and Development Driver Lars Kern (Germany). The No. 16 Wright Motorsports racer will be shared by North America's only Porsche Factory Driver Patrick Long (Manhattan Beach, California), Ryan Hardwick (Atlanta, Georgia) and Anthony Imperato (Brooklyn. New York) while the No. 54 Black Swan car has team principal Tim Pappas (Boston, Massachusetts), Jeroen Bleekemolen (The Netherlands) and Larry ten Voorde (The Netherlands).
The Michelin Pilot Challenge field will see two more Porsche customer cars in the GS class in November. Archangel Motorsports has entered its bright neon yellow Porsche Cayman 718 GT4 Clubsport for Alan Brynjoffsson (Tampa, Florida) and Trent Hindman (Wayside, New Jersey). BGB Motorsports will also field Porsche's international GT4 contender, with starting number 38, for drivers Thomas Collingwood (Canada) and Jan Heylen (Dunedin, Florida).
Porsche history at Sebring dates back to 1953 when Richard Toland entered a Porsche 356. The German marque's first win came in 1960 when Hans Herrmann and Oliver Gendebien piloted a Porsche 718 RS 60 to overall victory nine laps ahead of second-place, the Brumos Racing-entered Porsche 718 RS 60. Since that time, Porsche has accumulated nearly every significant performance record at the former US Army Air Corp airfield. The German sports car maker holds extensive leads in the categories of most overall wins (18), class wins (72), GT class wins (30, since 1979), GT pole positions (16), most overall laps led (4,198 laps for a total of 19,997.4 miles) and the Porsche 911, in several variants, has won a staggering 33 times in the 65 years Porsche has entered a car in the race. In fact, at least one Porsche has competed at Sebring every year since 1953 – 65 straight races, there was no race in 1974. This is also a record for Manufacturers.
Ken Breslauer, Media Director, Track Historian, Sebring International Raceway.
"No manufacturer has had a bigger impact on Sebring's history than Porsche. With 18 overall wins and 72 class victories, Porsche has a well-earned reputation of success at what many consider the world's toughest circuit. Not surprisingly, Porsche and Sebring are synonymous with endurance racing. When you look at the signs above the Sebring pits that show the winners of the previous 67 12-hour classics, you understand the impact Porsche has had on Sebring. We'd like to think our circuit has played a role in Porsche's success by providing an event that is true test of endurance, where a manufacturer can make history."
Porsche History. Porsche Motorsport at Sebring.
Overall Wins. 18 (Manufacturer Record, Six ahead of its nearest rival, Ferrari)
Class Wins. 72 (Manufacturer Record, 43 ahead of its nearest rival, Corvette)
13-Year Winning Streak. 1976 – 1988 (Manufacturer Record)
Most GT Pole Positions. 16 (Manufacturer Record)
Most GT Class Fastest Race Laps. 15 (Manufacturer Record)
GT Class Wins. 30 (since 1979)
Porsche 911 Wins. 33 Overall and Class Victories
Overall Fastest Race Laps. 14 (Manufacturer Record)
Fastest Overall Race Lap. 130.707 mph (by Derek Bell, 1986, Porsche 962)
Most Overall Laps Led. 4,198 laps for a total of 19,997.4 miles (Manufacturer Record) – Ferrari is second at 2,743 and 13,099.1 respectively)
Most Years Leading Overall. 25 of its 65 years (Manufacturer Record) – three more years than Ferrari, its nearest competitor.
At least one Porsche has competed at Sebring every year since 1953 – 65 straight races, there was no race in 1974. (Manufacturer Record)
Porsche scored its 72nd class win at Sebring in 2019, GTLM Class, No. 911 Porsche GT Team Porsche 911 RSR.
Porsche won both GT classes in 2014 – Porsche 911 RSR in GTLM and Porsche 911 GT America.
Hurley Haywood has 28 starts at the 12 Hours of Sebring (27 of them in Porsches) – Four more than his nearest rival. He has won twice, 1973 (Porsche Carrera) and 1981 (Porsche 935).
Porsche has won the last two GTLM class races at Sebring with the combination of Frédéric Makowiecki, Patrick Pilet and Nick Tandy. Makowiecki and Tandy, along with Matt Campbell, will challenge for a third-consecutive win in the No. 911 Porsche GT Team Porsche 911 RSR-19 at the re-scheduled 68th Running of the Mobil 1 Twelve Hours of Sebring on November 14.
Porsche Overall Winners at Sebring.
1960 – Hans Herrmann/Oliver Gendebien Porsche 718 RS 60
1968 – Hans Hermann/Jo Siffert – Porsche 907
1971 – Vic Elford/Gerald Larrousse – Porsche 917
1973 – Hurley Haywood/Peter Gregg/Dave Helmick – Porsche Carrera
1976 – Al Holbert/Michael Keyser – Porsche Carrera
1977 – George Dyer/Brad Frisselle – Porsche Carrera
1978 – Brian Redman/Charles Mendez/Bob Garretson – Porsche 935
1979 – Bob Akin/Roy Woods/Rob McFarlin – Porsche 935
1980 – Dick Barbour/John Fitzpatrick – Porsche 935 K3
1981 – Hurley Haywood/Al Holbert/Bruce Leven – Porsche 935
1982 – John Paul, Sr./John Paul, Jr. – Porsche 935
1983 – Kees Nierop/Wayne Baker/Jim Mullen – Porsche 934
1984 – Stefan Johansson/Mauricio DeNarvaez/Hans Heyer – Porsche 935
1985 – A.J. Foyt/Bob Wollek – Porsche 962
1986 – Hans Stuck/Bob Akin/Jo Gartner – Porsche 962
1987 – Bobby Rahal/Jochen Mass – Porsche 962
1988 – Klaus Ludwig/Hans Stuck – Porsche 962
2008 – Romain Dumas, Timo Bernhard, Emmanuel Collard – Porsche RS Spyder
Virtually Real. IMSA Hosts First SuperSaturday iRacing Sebring Event.
With the re-scheduling of the 68th Annual Mobil 1 Twelve Hours of Sebring from March 21 to November 14, the sports car racing world needed their springtime "fix" of Sebring International Raceway this weekend. The lockdown of most areas of North America and around the world as a result of the COVID-19 virus led most racers to a virtual circuit to be with their racing families. While many, including the popular Podcast and Amazon Prime streaming series "Dinner with Racers", had e-racing events that also offered interviews and interaction to approximate the at-track experience, IMSA stepped-up and quickly assembled the SuperSaturday event for regular participants of the race series it sanctions. 50-IMSA licensed drivers joined online to compete in a 90-minute, GTLM-class simulated race on Saturday, March 21.
20 drivers chose the virtual variant of the Porsche 911 RSR race car to challenge for IMSA's first iRacing-managed race win on the Sebring "track". By the fall of the checkered-flag, the top-running Porsche was a fourth-place drive by experienced sim-racer and GTD-class competitor Sage Karam in the No. 8 Porsche 911 RSR. The former Indy car driver led a string of drivers who had chosen the fully-developed digital version of the 2019 IMSA WeatherTech SportsCar Championship GTLM-class title-winning Porsche racer. Mirko Bortolotti, Kenton Koch, Shinya Michimi and 2017 Rolex 24 At Daytona and former Porsche Young Driver Academy graduate Daniel Morad followed directly behind in fifth through eighth-places.
Much like the real world of motorsports can have its bitter moments, two Porsche factory drivers failed to make the race. Matt Campbell – who was scheduled to drive the No. 912 Porsche GT Team Porsche 911 RSR this weekend in the 12 Hours of Sebring – had a mechanical issue with the steering wheel on his at-home simulation rig. The young Australian was not able to make repairs in time and was unable to compete. Two-time defending 12-Hours race-winner Nick Tandy (Great Britain) was also unable to challenge for a virtual third-career Sebring victory having submitted his entry late. The Brit was placed on the reserve driver list but was not called-up as practice began.
Other notable Porsche sim drivers in the race were Ryan Hardwick, Jeroen Bleekemolen, Filipe Albuquerque, Roman DeAngelis and Jarrett Andretti. Albuquerque finished in 17th-place as Hardwick drove his Wright Motorsports-livered Porsche to 28th-place. Porsche-ace Bleekemolen retired in 33rd-position with DeAngelis, a three-time IMSA Porsche GT3 Cup Challenge champion and Porsche Young Driver Academy alum, in 42nd. Andretti, son of former Porsche Factory Driver John Andretti, was awarded 46th-place.
The race ran live on the iRacing eSports Network channels on YouTube and Twitch with real-time commentary via the IMSA Radio team anchored by "The Voice of Le Mans" John Hindhaugh. Future IMSA e-racing events have not yet been announced.
Ryan Hardwick, Driver, Wright Motorsports Porsche 911 GT3 R.
"Well, that was a lot of fun! I'm sure the first two laps were fun to watch because it was like a demolition derby out there. I had a great time and just kept my head down turning laps. I ended up finishing 28th, after starting from 42nd. Thanks to IMSA and iRacing for putting this event together. Hopefully it brought some smiles and laughter to people today, at a time that it's most needed."
Inside E Podcast. Porsche Motorsports Zurlinden and Wiggers Talk Formula E.
The 2019/2020 ABB FIA Formula E Championship has been officially suspended since March 13, 2020. In the latest "Inside E" podcast, Carlo Wiggers, Director Team Management & Business Relations Porsche Motorsport, and Pascal Zurlinden, Director Factory Motorsport, discuss how the TAG Heuer Porsche Formula E Team is dealing with this situation.
The sense of community and solidarity is important in these unpredictable times. Day-to-day business in the Porsche Development Center in Weissach, Germany is naturally completely different than usual.
Zurlinden and Wiggers also look back at the races that have already taken place and give their take on the season to date. The appraisal of the season so far – following races in Diriyah, Saudi Arabia, Santiago, Chile, Mexico City, Mexico and Marrakesh, Morocco – is a positive one.
Lastly, in light of the current situation, the podcast also looks into the opportunities which exist for motorsport to fill the void until racing returns. Wiggers sees potential, particularly in the field of Esports, to continue to be engaged in motorsport during the race-free period and to entertain fans in these difficult times.
The Porsche Formula E podcast is available in English and can be downloaded now in the Porsche Newsroom.
Pascal Zurlinden, Director Factory Motorsport.
"In line with the recommendations of the authorities, we have switched to home office – at least in those areas in which it is possible to work remotely. Workshop operations have been reduced to a minimum.
We set ourselves the goal of achieving podium results – and promptly finished runner-up in our very first race. Pole position at the Mexico City E-Prix was another highlight. We have proven that we have a competitive car in the Porsche 99X Electric." 
Carlo Wiggers, Director Team Management & Business Relations Porsche Motorsport.
"The spread of coronavirus is affecting everybody and goes way beyond motorsport. The health of our employees and people all over the world takes top priority. The only way to stay true to our passion at present is virtual racing. We are experiencing a boom in this field,"
Esports Addition. TAG Heuer Joins Porsche Esports Supercup as Title Sponsor.
With TAG Heuer as new title sponsor, Porsche is further enhancing its virtual racing series. As part of the new sponsorship, the championship is now renamed to "Porsche TAG Heuer Esports Supercup" and the series prize pool will increase to $200,000 (USD) for the upcoming season. The single-make esports racing championship was initiated by the sports car manufacturer and iRacing, the leading provider of realistic online racing simulations, in 2019. Porsche is already cooperating with TAG Heuer in Formula E.
In the last year, the Australian Josh Rogers won the championship in an exciting final event against German Maximilian Benecke. The United Kingdom's Sebastian Job and the United States' Mitchell deJong finished the inaugural season in third and fourth-places respectively. deJong is a 2018 graduate of the North American Porsche Young Driver Academy. The four top-drivers from last season received automatic invitations for the 2020 TAG Heuer Esports Supercup. They will race alongside 36 other entrants for the second season of the simulated one-make championship.
The 2020 "Porsche TAG Heuer Esports Supercup" schedule will feature the introduction of multiple tracks to the championship, kicking off with a pre-season test at Circuit de Barcelona-Catalunya on Saturday, March 28. The Spanish race circuit made its iRacing debut in fall 2019.
Further information can be found on the Porsche Motorsports Hub: https://motorsports.porsche.com
Kjell Gruner, Vice President Marketing at Porsche AG.
"Porsche stands for exceptional experiences. Esports racing offers such an emotional Porsche experience to many fans of our brand and the 'Porsche TAG Heuer Esports Supercup' is our most important virtual racing series. After a very successful premiere in 2019, we are now about to start the second season with a strong partner at our side. Porsche and TAG Heuer are already a great team in Formula E. Now TAG Heuer, as a brand with heritage, is helping to further establish the most aspirational competition in esports racing."
Stéphane Bianchi, CEO of the LVMH Watchmaking Division and CEO of TAG Heuer.
"After joining forces in the TAG Heuer Porsche Formula E Team this season we are excited to now extend our successful collaboration further into the Esports world. Both our brands are masters of challenges, innovation and precision. As an avantgarde watchmaker with historic ties to the track, Esports is a fantastic new platform for us to showcase our values and support another dynamic and passionate community in the world of motor racing, where competitiveness comes alive in the digital age. We are looking forward to providing an unmatched Esports experience together with Porsche and iRacing and seeing the world's elite road sim racers push their limits."
Steve Myers executive producer, iRacing.com Motorsport Simulations.
"The real-world racing histories of both Porsche and TAG Heuer are unparalleled, and we're delighted to have their support for the premier single-make esports racing championship in the world."
2020 "Porsche TAG Heuer Esports Supercup" Schedule.
Event Date Location
Pre-Season Test March 28 Circuit de Barcelona-Catalunya, Spain
Round 1 May 2 Circuit Park Zandvoort, The Netherlands
Round 2 May 9 Circuit de Barcelona-Catalunya, Spain
Round 3 May 23 Donington Park Circuit, Great Britain
Round 4 June 13 Circuit de la Sarthe, France
Round 5 July 4 Nürburgring Nordschleife, Germany
Round 6 July 18 Silverstone Circuit, Great Britain
Round 7 August 1 Road Atlanta, United States
Round 8 August 15 Brands Hatch Circuit, Great Britain
Round 9 August 29 Circuit de Spa-Francorchamps, Belgium
Round 10 September 19 Autodromo Nazionale Monza, Italy
Social Media.
Porsche. @Porsche
Porsche GT Team (North America). @PorscheNARacing
Porsche Motorsport – GT Cars. @PorscheRaces
Porsche Racing. @PorscheTeam
Porsche Motorsport North America. @PorscheMotorsportNorthAmerica (Instagram)
Porsche Formula E. @PorscheFormulaE (Twitter)
@porsche.formulae (Instagram) Porsche Newsroom. @PorscheNewsroom (Twitter)
@porschenewsroom (Instagram)
Model Hashtags.
Porsche 99X Electric. #99XElectric
Porsche 911 RSR. #911RSR
Porsche 911 GT3 R. #911GT3R
Porsche 911 GT3 Cup. #911Cup
Porsche 718 Cayman GT4 Clubsport. #GT4Clubsport
Porsche 935. #Porsche935
Porsche 911 GT2 RS Clubsport. #GT2RSClubsport
Event.
#
Series Hashtags and Handles.
GT3 Cup Challenge USA. #GT3USA
GT3 Cup Challenge Canada. #GT3Canada
Porsche Sprint Trophy USA West. @PirelliTrophyWestUSA (Instagram)
IMSA @IMSA
SRO America @SROAmerica
SRO GT4 America #GT4America
FIA World Endurance Championship. @FIAWEC
Intercontinental GT Challenge. @IntercontGTC
FIA ABB Formula E Championship. @FIAFormulaE
032420