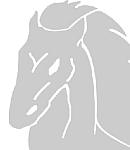 Porsche Motorsport Weekly Event Notes: Monday, March 16, 2020
This Week.
• Coronavirus Impact. • Seeding the Future. The North American Porsche Young Driver Academy. • PYDA Impressions. Graduates Have Proven Breadth of Porsche Commitment.
Porsche Profile.
Event Story Lines.
Coronavirus Impact.
Concern over containing the spread of the COVID-19 virus has led to the postponement and/or cancelation of professional motorsports around the globe. Here in North America, the immediate stoppage of events scheduled for March 14 – 15 included SRO GT4 America and IMSA Porsche GT3 Cup Challenge USA by Yokohama rounds in St. Petersburg, Florida. Additionally, IMSA and Sebring International Raceway officials have chosen to postpone the 68th Running of the Mobil 1 Twelve Hours of Sebring until November 11 – 14. The Michelin Pilot Challenge event set for Thursday, March 19 has also been moved to the November date in Sebring, Florida. The 1,000-miles of Sebring FIA World Endurance Championship (WEC) race, previously scheduled for March 20, has also been canceled.
With the long-range impact and spread of the virus causing many municipalities to place a temporary ban on large public gatherings, future IMSA WeatherTech SportsCar Championship races – as well as the SRO GT4 America round – in Long Beach, California, April 17 -19, have also been canceled but with possible rescheduling later in the race season. Rounds 3 and 4 of the Porsche GT3 Cup Challenge USA at Barber Motorsport Park in Birmingham, Alabama on April 3 – 5 have been canceled. Internationally, the ABB FIA Formula E is on hiatus until further notice by officials of the world's leading electric racing series.
During this time, Porsche Cars North America Public Relations will continue our weekly motorsport notes package to assist in your coverage of auto racing.
Official Porsche Motorsport Statement.
"From a sporting perspective it is shame that multiple GT races have been postponed due to the outbreak of COVID-19. However, we fully support the decision of the race organizers and sanctioning bodies, as health is the first priority for our works and customer teams and staff. We are looking forward to multiple motorsport highlights later in 2020."
Seeding the Future. The North American Porsche Young Driver Academy.
Since 2012, Porsche Cars North America (PCNA) and Porsche Motorsport North America (PMNA) have provided aspiring race car drivers from the United States and Canada an opportunity to develop their professional skills at the North American Porsche Young Driver Academy (PYDA). The focus of the wide-range of specialists in their field that participate in PYDA is to provide a curriculum to teach skills in and out of the race car that will benefit the drivers for years to come. Through its first eight years, the 33 drivers who have graduated from the PYDA are a perfect example of the Academy's founding precepts to find and train the best young race car drivers in North America. Graduates have gone on to claim race wins as well as major domestic and international championship not only in GT cars but prototype sports car, NASCAR, IndyCar and rally racing.
While education has always been the hallmark of the two-day invitation-only event held each fall, the "Academy" also determines the IMSA Hurley Haywood Scholarship winner. The annual award provides the selected driver a package of tangible assets to present to teams in the IMSA Porsche GT3 Cup Challenge USA by Yokohama for the upcoming season.
Porsche has a long history of young driver development. One of the first manufacturers to create not only a "factory driver" group but also a "junior" program, Porsche continues its efforts to assist young racing talent outside of its "works" efforts. The Porsche Young Driver Academy was founded by the two arms of Porsche on this continent to recognize and help develop the talent of drivers competing in a Porsche one-make series – such as Porsche GT3 Cup Challenge USA by Yokohama and the Porsche GT3 Cup Challenge Canada by Yokohama – Porsche drivers who are currently racing in a non-one-make series – including the Michelin Pilot Challenge – or an IMSA-sanctioned development series that does not use Porsche race cars.
The two-day Academy puts four drivers through intensive classroom activities with the objective to broaden and sharpen talents not only behind the wheel but also out of the cockpit as well. In fact, the first day is held in the Porsche Track Experience classroom with personality profiles, technical briefings, media training and more. The classroom is used to give each participant the tools to maximize their results in a variety of situations a professional driver will face throughout his or her career. The comprehensive experience includes classroom exercises, engineering lessons, on-camera interview skills, media training and more. Time with Porsche works driver Patrick Long is supplemented by Porsche racing legend and lead Porsche Track Experience instructor Hurley Haywood. These world-renowned drivers offer not only invaluable experience behind the wheel of Porsche race cars, they each have an intimate understanding of how to be successful in motorsport out of the car as well.
While tweaked each year, the PYDA syllabus is founded on the principles and practices of Porsche's European Junior selection process. Originally drafted for this market by Long, currently Porsche's only North American factory driver, the core of the program beckons back to when Long himself took part in the selection process.
Texan Riley Dickinson is the 2020 IMSA Hurley Haywood Scholarship participant. By virtue of his performance both on and off the track, Dickinson was selected for the honor at the 2019 Porsche Young Driver Academy held at Barber Motorsports Park outside of Birmingham, Alabama in November of 2019. The 2020 class will be announced in the fall of this race season.
PYDA Impressions. Graduates Have Proven Breadth of Porsche Commitment.
Total Participants (2012 – 2019): 33
2012 – PYDA I
1. Sean Johnston
- 2012 GT3 Cup Challenge USA Champion - 2013 – 2016 – Porsche Carrera Cup Germany, Supercup - ADAC Rally
2. Cooper MacNeil
- 2012 & 2013 – ALMS GTC Cup Champion - Three-Time IMSA GTD Class Winner including 2018 Petit Le Mans
3. Spencer Pigot
- 56-time IndyCar Series race starter - 4-time Indianapolis 500 starter - Mazda Racing DP Factory Driver - 2014 Pro Mazda Champion - 2015 Indy Lights Champion
4. Kyle Marcelli
- Petit Le Mans class winner - Trans Am Series race winner - Pirelli World Challenge race winner - IMSA WeatherTech SportsCar Championship race winner - IMSA Continental Tire SportsCar Challenge race winner
2013 – PYDA II
1. Angel Andres Benitez
2. Madison Snow
- 2018 IMSA WeatherTech SportsCar Champion GTD class Champion - 2020 Rolex 24 at Daytona GTD class Winner - IMSA WeatherTech SportsCar Championship race winner - IMSA Lamborghini Trofeo race winner
3. David Ostella
- 2013 GT3 Cup Challenge Canada Champion - 2017 Pirelli World Challenge GT Sprint X Championship Runner-Up
4. Michael James Lewis
- Pirelli World Challenge GT Race Winner - 2015 Pirelli World Challenge GT Rookie of the Year. - 2018 – Finished 2nd in Pirelli World Challenge TCR Class Championship
2014 – PYDA III
1. Scott Hargrove
- 2019 Porsche Selected Driver - 2019 SRO GT World Challenge America GT Race Winner - 2018 Pirelli World Challenge GT Sprint Champion - 2014 and 2017 IMSA Porsche GT3 Cup Challenge Canada Champion - Announced IMSA GTD class driver for 2019 - Indy Lights Driver
2. Colin Thompson
- Pirelli World Challenge Driver
3. Sloan Urry
- 2015 - Finished 2nd in Pirelli World Challenge GT Cup Class
4. Elliott Skeer
- 2015 IMSA GT3 Cup Challenge USA Champion - Continental Tire Sports Car Challenge
5. Austin Cindric
- 2019 – NASCAR XFINITY Series Race Winner - 2017 – 3rd in the NASCAR Camping World Truck Series Championship - NASCAR XFINITY Series Driver - Red Bull Global Rallycross Driver - ARCA Driver - IMSA Continental Tire SportsCar Challenge Driver
2015 – PYDA IV
1. Jesse Lazare
- 2017 Rolex 24 GTD Class Winner - 2015 IMSA GT3 Cup Challenge USA Champion
2. Daniel Morad
- 2017 Rolex 24 GTD Class Winner - 2016 IMSA GT3 Cup Challenge Canada Champion - Pirelli World Challenge GT Race Winner
3. Clark Toppe
- IMSA Mazda Prototype Lites Champion
4. Alec Udell
- 2019 SRO GT4 Europe Champion - 2017 Pirelli World Challenge GT Hard Charger Award recipient - 2016 Pirelli World Challenge GT Cup Champion - Pirelli World Challenge GTA Race Winner
2016 – PYDA V
1. Andrew Longe
- IMSA GT3 Cup Challenge USA podium finisher
2. Lucas Catania
- 2016 IMSA GT3 Cup Challenge USA – 2nd Place
3. Trent Hindman
- 2019 IMSA WeatherTech SportsCar Championship GTD Race Winner - 2019 SRO GT4 America Pro-Am Class Race Winner - 2017 Pirelli World Challenge GTS SprintX ProAm Champion - 2017 Lamborghini Super Trofeo North America Pro Champion - 2017 Lamborghini Super Trofeo World Final Pro Champion - 2017 IMSA Continental Tire SportsCar Challenge – 2nd Place GS Championship
4. Matt McMurry
- IMSA WeatherTech SportsCar Championship Daytona Prototype Driver - FIA WEC LMP2 Driver - IMSA WeatherTech SportsCar Championship GTD Driver
2017 – PYDA VI
1. Michael DeQueseda
- 2017 Rolex 24 GTD Class Winner - Porsche Carrera Cup Driver - Porsche Supercup
2. Rodrigo Baptista
- Pirelli World Challenge Race Winner - 2017 IMSA GT3 Cup Challenge Brazil Champion
3. Trenton Estep
- 2018 IMSA GT3 Cup Challenge USA Champion
4. Zacharie Robichon
- 2019 IMSA WeatherTech SportsCar Championship Sprint Cup Champion - 2019 IMSA WeatherTech SportsCar Championship – Two-Time GTD class winner - 2018 IMSA GT3 Cup Challenge Canada Champion
2018 – PYDA VII
1. Max Root
- 2019 IMSA GT3 Cup Challenge USA Winner - 2018 Hurley Haywood Scholarship Recipient
2. David Kolkmann
- 2018 IMSA GT3 Cup Challenge USA Winner
3. Roman De Angelis
- 2019 IMSA GT3 Cup Challenge USA Champion - 2019 IMSA GT3 Cup Challenge Canada Champion - 2017 IMSA GT3 Cup Challenge Canada Champion (Gold Class)
4. Mitchell deJong
- RCR RallyCross Lites Winner
2019 – PYDA VIII
1. Riley Dickinson
- IMSA GT3 Cup Challenge USA 2. Jeff Kingsley
- IMSA GT3 Cup Challenge USA 3. Hanna Zellers
4. Britt Casey
Social Media.
Porsche. @Porsche
Porsche GT Team (North America). @PorscheNARacing
Porsche Motorsport – GT Cars. @PorscheRaces
Porsche Racing. @PorscheTeam
Porsche Motorsport North America. @PorscheMotorsportNorthAmerica (Instagram)
Porsche Formula E. @PorscheFormulaE (Twitter)
@porsche.formulae (Instagram) Porsche Newsroom. @PorscheNewsroom (Twitter)
@porschenewsroom (Instagram)
Model Hashtags.
Porsche 99X Electric. #99XElectric
Porsche 911 RSR. #911RSR
Porsche 911 GT3 R. #911GT3R
Porsche 911 GT3 Cup. #911Cup
Porsche 718 Cayman GT4 Clubsport. #GT4Clubsport
Porsche 935. #Porsche935
Porsche 911 GT2 RS Clubsport. #GT2RSClubsport
Series Hashtags and Handles.
GT3 Cup Challenge USA. #GT3USA
GT3 Cup Challenge Canada. #GT3Canada
Porsche Sprint Trophy USA West. @PirelliTrophyWestUSA (Instagram)
IMSA @IMSA
SRO America @SROAmerica
SRO GT4 America #GT4America
FIA World Endurance Championship. @FIAWEC
Intercontinental GT Challenge. @IntercontGTC
FIA ABB Formula E Championship. @FIAFormulaE
031620