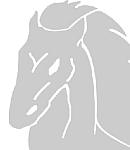 Porsche Motorsport Weekly Event Notes: Monday, November 12, 2018
This Week.
• Far-East Porsche. 911 RSR Teams Look to Continue WEC Success in China. • Exotic Porsche. Four 911 GT3 R for World's Toughest Street Race in Macau. • Pilot Program. Park Place Motorsports Enters Porsche in Michelin Pilot Challenge. • New Threads. Porsche Motorsport Announces Hugo Boss Agreement.
Upcoming Porsche Motorsport Events.
FIA World Endurance Championship.
Event: Six Hours of Shanghai,
Dateline: Shanghai, China
Date: Friday – Sunday, November 16 - 18, 2018
Track Length: 3.39-miles, 16-turn
Race Duration: 6-Hours
Class: LMGTE-Pro (Porsche 911 RSR)
LMGTE-Am (Porsche 911 RSR)
Round: 5 of 8
Next Round: 1000-Miles of Sebring, Sebring International Raceway, March 13 – 15, 2019
FIA GT World Cup.
Event: Macau GT Cup, Guia Circuit
Dateline: Macau
Date: Friday – Sunday, November 15 - 18, 2018
Track Length: 3.8-miles, 19-turn
Race Duration: 18-Laps
Class: GT3 (Porsche 911 GT3 R)
Round: NA
Next Round: NA
Porsche Profile.
Event Story Lines.
Far-East Porsche. 911 RSR Teams Look to Continue WEC Success in China.
At the Six Hours of Shanghai (China) on November 18, the Porsche GT Team factory squad enters round five of the 2018/2019 FIA World Endurance Cup (WEC) with twin 911 RSR. As a result of the team's victory at the last race in Fuji (Japan), Porsche has consolidated its lead in the LMGTE-Pro class of the WEC at the "Super Season" mid-point. Three customer teams will also fight for points in the LMGTE-Am class, with four additional Porsche 911 RSR at the Shanghai International Circuit.
Sharing driving duties in the No. 91 Porsche 911 RSR are Richard Lietz (Austria) and Gianmaria Bruni (Italy). Of the six WEC races contested in Shanghai, the Austrian has been on the podium four times. Bruni is hoping to claim his first win on the diverse racetrack just outside the Chinese metropolis. Kévin Estre (France) and Michael Christensen (Denmark) will share the cockpit of the No. 92 "works" sister car. After their victory at the 24 Hours of Le Mans with Laurens Vanthoor (Belgium), the duo went on to win the most recent race in Japan.
Three customer teams field four additional Porsche 911 RSR in the LMGTE-Am class. The Project 1 team, which secured its first WEC victory in Fuji, fields the No. 56 for Porsche works driver Jörg Bergmeister (Germany), Egidio Perfetti (Norway) and Patrick Lindsey (Santa Barbara, California). Porsche-Junior Thomas Preining (Austria) will contest his second race in the WEC in the No. 86 car fielded by Gulf Racing with the two British racing drivers Ben Barker and Michael Wainwright. Dempsey-Proton Racing targets more successes with two Porsche 911 RSR as well. Porsche Young Professional Matt Campbell (Great Britain), Porsche-Junior Julien Andlauer (France) and Christian Ried (Germany) currently lead the championship with the No. 77 car. Sharing driving duties in the No. 88 sister car are Porsche Young Professional Matteo Cairoli from Italy, his Italian compatriot Giorgio Roda and Khaled Al Qubaisi (United Arab Emirates).
Dr. Frank-Steffen Walliser, Vice President Motorsport and GT Cars.
"After winning the Fuji race, we're heading to Shanghai feeling highly motivated. But we have to assess the situation realistically. Our win in Japan wasn't entirely our own doing, several things happened that played into our hands. With this in mind, the race in China certainly won't be a foregone conclusion. We have to stay fully focused to avoid making any mistakes. If we manage to do this and make the most of our 911 RSR's potential, we should be able to climb the podium at Shanghai – maybe even the top step."
Pascal Zurlinden, Director GT Factory Motorsport.
"The Formula 1 circuit in Shanghai is very demanding, especially on the tires. This is partly due to the very long first right-hander. Our Porsche 911 RSR has to have a perfect setup for this turn. Our victories in Fuji and at Road Atlanta underlined that our car has very special qualities over the distance. In 2017, we performed very strongly in Shanghai, but we weren't rewarded with a win. Now we want to rectify that."
Gianmaria Bruni, Driver, No. 91 Porsche GT Team Porsche 911 RSR.
"This is the last race of 2018 before the WEC Super Season continues in March next year at Sebring. I always enjoy driving in Shanghai. The racetrack is one of world's best. I'm pleased that I'll compete alongside Richard for the first time in the Porsche 911 RSR on this special circuit. I've always had a lot of positive experiences in China, so I'm travelling there with a good feeling."
Richard Lietz, Driver, No. 91 Porsche GT Team Porsche 911 RSR.
"Our teammates in the sister car emphasized with their win at Fuji what our 911 RSR is capable of. Now we aim to do this as well. We will all work together to ensure that Porsche continues to extend its lead in the manufacturers' championship. In China, we'll definitely get good chances. I'm a big fan of Asia. After things didn't work out quite so well for us in Japan, it should go better now in Shanghai, then our brief Asian tour can end on a positive note."
Michael Christensen, Driver, No. 92 Porsche GT Team Porsche 911 RSR.
"Last year we held a clear lead in the race, but still didn't manage to bring home victory. That needs to change this year. We're flying to Shanghai feeling very optimistic. The season has gone really well for Porsche so far, our car was competitive everywhere. We once again saw at Fuji how well we work with the Michelin tires and how strong we are with our strategies. That's what we want to put into practice again in China. It'll be a tough and close race, but we're perfectly prepared for the task."
Kévin Estre, Driver, No. 92 Porsche GT Team Porsche 911 RSR.
"I'm tackling this race weekend with fond memories. Last year we had an extremely fast car and were leading for three hours before we retired early, unfortunately. But the main impression is that we were very fast in Shanghai. I'm very much looking forward to the race, even though the circuit is really tricky. The tires suffer a lot there. The durability of the rubber will be the key to success."
Patrick Lindsey, Driver, No. 56 Team Project 1 Porsche 911 RSR.
"With the exception of Sebring I don't know any of the racetracks on the current WEC race calendar. So it's important for me to familiarize myself with the tracks as quickly as possible. It worked really well in Fuji, because Jörg [Bergmeister] has a lot of experience and he helped me a lot. We now want to do this again in China. I'm also looking forward to experiencing something of the country's culture. What a great life: getting to know new countries and to race the magnificent Porsche 911 RSR on the world's greatest circuits. It doesn't get much better than that."
Julien Andlauer, Driver, No. 77 Dempsey-Proton Porsche 911 RSR.
"The race in China will be very special. It's the last race of this year. There'll be three more races in 2019, but we'd all like to spend a relaxing Christmas at home. Still, to do this we need a good result. We'll do our best in Shanghai. I don't know this racetrack so I'll prepare for its quirks in the simulator. I'm looking forward to the new challenges and would like to earn more points towards the overall standings with my teammates."
Matt Campbell, Driver, No. 77 Dempsey-Proton Porsche 911 RSR.
"I wasn't familiar with the Fuji circuit and I don't know the Shanghai track either. I've looked at a lot of footage and I have to say that the layout looks pretty challenging. That's what I like. We missed out on a good result in Japan. We now want to make up for that disappointment with a great race in China."
Matteo Cairoli, Driver, No. 88 Dempsey-Proton Porsche 911 RSR.
"The circuit in China is first class. The layout challenges you enormously as a driver. It's extremely difficult to get a truly flawless lap there. Last year things didn't go so well for us in China. It seems we made the wrong tire choice. We'll do things differently this year. I firmly believe that we have good chances for a great result. We're clearly behind with our car in the overall standings, so there's really only one motto for us: attack!"
Exotic Porsche. Four 911 GT3 R for World's Toughest Street Race in Macau.
There will be four Porsche 911 GT3 R at the starting line of the FIA GT World Cup in Macau (China) for the one-race FIA World GT Cup event, November 15 – 18. The Manthey-Racing team has entered the GT3-spec German challenger for Earl Bamber (New Zealand) and Laurens Vanthoor (Belgium). Two-time Le Mans winner Bamber will be joining the race in a car that has been given a particularly special look: an eye-catching red and gold design that's inspired by the Chinese year of the dog. Customer team Craft Bamboo Racing has prepared two more of the 500-horsepwer machines for Porsche Young Professional Mathieu Jaminet (France) and local hero Darryl O'Young.
The Guia Circuit, 3.8-miles (6.115 km) long and located in the former Portuguese colony of Macau, is considered one of the most difficult street circuits in the world. The track's long straights, fast bends and sections such as the Lisboa Bend are renowned far beyond China's borders. Interestingly, regulations forbid passing in the "Melco Hairpin" during any session, including the 18-lap race, a unique feature of the Guia Circuit. Motor races have been held on the streets of Macau – some of which are just 23-feet (seven meters) wide – since 1954. The FIA GT World Cup has been a fixed item on the agenda of the Macau Grand Prix weekend since 2015.
Factory driver Vanthoor is aiming for his second victory at the GT World Cup in the No. 911 car. The Belgian won the 2016 race in spectacular fashion. Shortly before the finish line, Vanthoor slid into the crash barrier as he battled Bamber – now his colleague – flipped the car and crossed the finish line for the victory on its roof. Bamber will drive the No. 912. Jaminet will make his debut in the event driving the No. 991 Porsche 911 GT3 R. In the Craft Bamboo sister car (No. 55), O'Young is just 40-miles (65 km) from where he lives.
Porsche has designed the 911 GT3 R for the global GT3 series. This customer sports racer, which has over 500 hp, celebrated its racing premier at the Rolex 24 at Daytona in January 2016. A cutting-edge four-liter, six-cylinder boxer engine with direct fuel injection is positioned behind the rear-axle.
Dr. Frank-Steffen Walliser, Vice President Motorsport and GT Cars.
"I believe that we have a score to settle at Macau – a very particular one. We should have won the race in 2016, but that's not how things turned out. And although it was one of our current factory drivers that won, at that time he was still working with a different marque. Macau is a race like none other on earth. The race conditions are appropriate for the location in a famous gambling capital: impeccable sports performance and ability are always a given, but in Macau, victory is often decided by a little bit of luck. The circuit is an extraordinary mix. There's a permanent ban on overtaking in the slowest corner, where drivers navigate a hairpin bend at 25 mph, but elsewhere they travel through a barrier-lined channel at 161 mph. I'm extremely excited."
Sebastian Golz, Porsche 911 GT3 R Project Manager.
"The Guia street circuit is one of the most unforgiving racetracks in the world. Inside the narrow, barrier-lined channel, drivers have to use every centimeter to optimize the bend radius. And the undulating asphalt demands a soft balance. Drivers need to find a good compromise between a certain ease and precise steering. Drifting onto a bump or making even a slight driving error generally takes the vehicle directly to the barriers. We are well equipped with our Porsche 911 GT3 R and skilled drivers. I'm optimistic that we'll be up there at the front.".
Laurens Vanthoor, Driver, No. 911 Manthey-Racing Porsche 911 GT3 R.
"It's going to be exciting. Not least because I'm now able to race against my friend and colleague Earl – who I've already shared a cockpit with in the USA this year. We've been working hard on preparations for Macau and it's been really successful so far. However, on this track things often turn out differently from how you expect them to. I'm certain that we will be among the head of the field with our Porsche 911 GT3 R."
Earl Bamber, Driver, No. 912 Manthey-Racing Porsche 911 GT3 R.
"It's going to be a lot of fun! I can hardly wait to finally drive in Macau again – it's one of my absolute favorite races. Two years ago we had a car there with perfect set-up, and I hope that we will be very competitive again. I'm also really excited that my car's design celebrates the year of the dog from the Chinese horoscope – my many fans in Asia will think that's great."
Mathieu Jaminet, Driver, No. 991 Craft Bamboo Racing Porsche 911 GT3 R.
"I'm excited because I've never been to Macau. I've watched a lot of races on TV over recent years – some of them were wild Macau drives by GT cars, touring cars, Formula Three or even motorbikes. I'm going to study on-board recordings and data in depth – hopefully I will be able to get an impression of the route that way. It'll be difficult for a rookie like me, but it's an amazing challenge. I'm already familiar with the Craft Bamboo Racing team from my race in Suzuka, so along with the Porsche 911 GT3 R, there'll be at least two known variables among the many unknowns in this tricky reckoning. It's going to be exciting, and hard work."
Pilot Program. Park Place Motorsports Enters Porsche in Michelin Pilot Challenge.
In 2019, Park Place Motorsports will enter Alan Brynjolfsson and co-driver Trent Hindman in the Michelin Pilot Challenge with the new 2019 Porsche Cayman GT4 Clubsport. Brynjolfsson and Hindman will run under the Park Place Motorsports banner with VOLT Lighting, a manufacturer of outdoor lighting, as the primary partner. The driving pair competed together last season under VOLT Racing in the Grand Sport (GS) class. The team ended the season eighth in the championship with a win at Road America, two top-five finishes and two top-10 finishes.
Hindman, a 2016 graduate of the Porsche Young Driver Academy, enters his sixth season in the challenge series and first season with Park Place Motorsports. In those six seasons, he walked away with a championship in 2014, second-place in 2016, third in the points standings in 2017 and has numerous wins to his name. Hindman will look to utilize experience from previous seasons of running a Porsche entry to help Brynjolfsson feel comfortable in their new ride.
Alan Brynjolfsson, Driver, Park Place Motorsports Porsche Cayman GT4 Clubsport.
"The GT4 field is growing quickly, and we will probably see 30 cars in 2019. To fight for a championship, we needed a larger operation and the economies of scale of multiple cars. Park Place is a proven Porsche program in WeatherTech; we will be running two Porsches next year, so it was a natural fit. With Mike Johnson my strategist, moving to Park Place and taking the helm as Team Manager it made it a very attractive deal.
I think the Porsche will suit my driving style better. The a/c will be a welcome bonus, but the reliability and thorough development of the Porsche GT4 is the crucial ingredient for being competitive at year end with a large field."
Trent Hindman, Driver, Park Place Motorsports Porsche Cayman GT4 Clubsport.
"I'm very much looking forward to a sixth season in the Michelin Pilot Challenge. I feel that we have an excellent team behind us in Park Place Motorsports that will certainly help Alan and me achieve this goal. Fortunately, I had the pleasure of driving the Porsche Cayman GT4 Clubsport in 2016 and 2017. It was a phenomenal car, but I absolutely cannot wait to drive the 2019 Porsche Cayman GT4 Clubsport. By all indications, it's going to be a very competitive platform for the GT4/GS category, and I have no doubts that our Cayman GT4, in the hands of Park Place, will be up towards the front for the entirety of 2019.
New Threads. Porsche Motorsport Announces Hugo Boss Agreement.
Porsche has signed a multi-year cooperation agreement with the Metzingen, Germany-based Hugo Boss. As the official clothing partner, Hugo Boss will equip the entire Porsche Motorsport team worldwide – both on the race track and in the workshop. The agreement includes outfitting all of Porsche Motorsport North America, the Porsche GT Teams in both the IMSA WeatherTech SportsCar Championship and the World Endurance Championship as well as, beginning in December 2019, the Porsche Formula E team.
The brand partnership between the two companies also covers other areas away from motorsport. Included, the fashion house will offer a "Porsche x BOSS" collection in the "BOSS Stores" and its online shop beginning in March of next year.
Oliver Blume, CEO of Porsche AG.
"Formula E is a highly attractive race series. It offers us the perfect environment to consistently further develop our vehicles in terms of efficiency and sustainability. We are looking forward to our debut in the series in the 2019/2020 season. The renowned fashion company Hugo Boss is a perfect partner for us as the team outfitter."
Mark Langer, CEO of Hugo Boss AG.
"Hugo Boss and Porsche both stand for innovation and perfection. We have already cooperated successfully in the area of motor sports over the course of recent years and decades. That is why I am delighted that our cooperation will now reach a new level with the future-oriented Formula E series."
Social Media.
Porsche Cars North America. @Porsche
Porsche GT Team (North America). @PorscheNARacing
Porsche Motorsport – GT Cars. @PorscheRaces
Porsche Racing. @Porsche_Team
Porsche Motorsport North America @porschecustomerracingna (Instagram)
Model Hashtags.
Porsche 911 RSR. #911RSR
Porsche 911 GT3 R. #911GT3R
Porsche 911 GT3 Cup. #911Cup
Event Hashtag.
Six Hours of Shanghai #6hShanghai
FIA GT World Cup in Macau #MacauGP
Series Hashtags and Handles.
GT3 Cup Challenge USA. #GT3USA
GT3 Cup Challenge Canada. #GT3CAN
Pirelli Trophy West USA. @PirelliTrophy (Twitter)
@PirelliTrophyWestUSA (Instagram) Intercontinental GT Challenge. @IntercontGTC