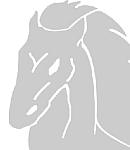 Porsche Motorsport Weekly Event Notes: Monday, November 5, 2018
This Week.
• Hurley Premiere. Haywood Movie To Launch at Napa Valley Film Festival. • Ring Master. 911 GT2 RS MR Recaptures Road-Legal Nürburgring Record for Porsche.
Upcoming Porsche Motorsport Events.
IMSA WeatherTech SportsCar Championship.
Event: Michelin IMSA SportsCar Encore, Sebring International Raceway
Dateline: Sebring, Florida
Date: Friday – Sunday, November 9 – 11, 2018
Track Length: 3.74-miles, 17-turn
Race Duration: 4-Hours
Class: GTD (Porsche 911 GT3 R)
Round: Post-Season Special Event
Next Round: Season-Finale
IMSA Continental Tire Sports Car Challenge.
Event: Michelin IMSA SportsCar Encore, Sebring International Raceway
Dateline: Sebring, Florida
Date: Friday – Sunday, November 9 – 11, 2018
Track Length: 3.74-miles, 17-turn
Race Duration: NA
Class: GS (Porsche Cayman GT4 Clubsport MR)
Round: Post-Season Special Event
Next Round: Season Finale
Porsche Profile.
Event Story Lines.
Hurley Premiere. Haywood Movie To Launch at Napa Valley Film Festival.
Legendary race driver and Porsche Ambassador Hurley Haywood will make his film premiere at the Napa Valley Film Festival in California on November 8. The Derek Dodge-directed Hurley tells the story of Haywood's life and career in and out of the Porsche race cars he helped make famous. Veteran film and television actor Patrick Dempsey, himself a sports car racer and Porsche Ambassador, joined with Dodge, Justin Franklin and William C. Sullivan to produce the 83-minute documentary that brings Haywood's unique and heroic story to the screen. The world debut will be screened in the Napa Valley Performing Art Center At Lincoln Theater in Yountville on Thursday at 8:45 p.m. PT.
The Chicago-native and current St. Augustine, Florida-resident is the first driver to win 24 Hours of Daytona and 24 Hours of Le Mans in the same year (1977). With a combined ten wins at Daytona, Le Mans and the 12 Hours of Sebring, Haywood is the all-time winner of endurance racing's classic events. His record includes five Daytona titles (1973,'75,'77,'79,'91), three 24 Hours of Le Mans victories ('77,'83,'94) and he has stood on the top-step of the podium twice in Sebring ('73,'81). He is an eight-time road racing champion, four-time IROC participant ('86,'89,'92,'95) and was the fastest rookie qualifier for the 1980 Indianapolis 500.
In March, Haywood made his autobiographical print debut working with the Sean Cridland on the book Hurley: From the Beginning. Hugely successful, the 420-page volume tells the story of Haywood's life as a child in Illinois, through his early days of amateur sports car racing, his military service during the Vietnam War and closes with details of a professional motorsports career that set the bar for all drivers worldwide. While much of the on-track success has been chronicled through media of the time, the Hurley book also details the man's personal life in a nearly 50-year career that includes his professional relationship with Peter Gregg and his private life as a gay man in motorsports. In a yearlong book tour, the hardbound manuscript, which has over 650 pictures showcasing Haywood's life, has seen countless sell-outs and much critical acclaim.
Founded in 2009 and headquartered in Napa, California, Cinema Napa Valley hosts the Napa Valley Film Festival (NVFF) each year to celebrate the cinematic arts and through year-round education and outreach programs. The NVFF is centered in the California communities of Napa, Yountville, St. Helena and Calistoga. Over 90 independent films will be screened over the course of the Festival between November 7 and 11. "Hurley" will have three showings. Following the Thursday premiere, the film will also be shown on Saturday, November 10 at 1:00 p.m. PT at the Cameo Cinema in St. Helena and Sunday at 8:30 p.m. The final Napa Valley Film Festival will be appropriately shown at "The Drive-In" at the Calistoga Fairgrounds.
The film will receive an East Coast premiere on Thursday, November 15 at the Fort Lauderdale International Film Festival. "Hurley" will be screened at the Cinema Paradiso Hollywood at 3:00 p.m. ET.
Learn more about "Hurley" at https://www.hurleyhaywood.com/movie/ while more on the Napa Valley Film Festival can be found at https://www.nvff.org/artists/hurley/. To reserve tickets for the Fort Lauderdale showing, visit http://www.fliff.com/movies/hurley-fliff-2018/#tickets.
Ring Master. 911 GT2 RS MR Recaptures Road-Legal Nürburgring Record for Porsche.
Porsche has set another record on the Nürburgring-Nordschleife in cooperation with Manthey-Racing (MR). On October 25, the 700 hp Porsche GT2 RS MR completed a lap of the 12.8-mile (20.6-kilometer)-long circuit in six-minutes, 40.3-seconds. No other road-legal vehicle has lapped 'The Green Hell' track as quickly. Driver Lars Kern was at the wheel of the rear-engine machine on the timed lap. In September 2017, the Porsche test driver already set a lap record in a series-production Porsche 911 GT2 RS.
Launched in 2017, the Porsche GT2 RS is the fastest and most powerful road-going 911 to-date. In recent months, Porsche engineers used their experience from development of the 911 RSR and 911 GT3 R race cars as well as the experience gained by Manthey-Racing in numerous successful races on the Nürburgring-Nordschleife to tune the 911 GT2 RS MR. The modifications include both chassis and aerodynamics. The technicians focused on suitability for on-road driving at all times.
In cool but dry conditions, Kern exploited the full potential of the Porsche 911 GT2 RS MR on his record lap under the eyes of officials recording the lap times. The 31-year-old knows the 'Ring' very well from test and record drives as well as numerous VLN races. The driver's seat was the only modification from the version of the GT2 RS MR that can now be ordered from Porsche Motorsport North America and Manthey-Racing for club sport and track day events. A racing bucket seat was fitted in the record-breaking vehicle for safety reasons. This modification did not provide any weight reduction benefit.
The 3.8-liter engine produces 700 hp and delivers 750 Nm of torque. The top speed of the rear-wheel-drive sports car is 211 mph (340 km/h). The two-seater weighs only 3,241 pounds (1,470 kilograms) and accelerates from a standing start to 62 mph (100 km/h) in 2.8 seconds. In September, Porsche presented the new Porsche 935, based on the ultra-modern technology of the 911 GT2 RS, at Porsche Rennsport Reunion VI in Laguna Seca, California. The exclusive vehicle, which is designed for track day use, will be delivered to customers next year in a limited production run of just 77 cars.
Manthey-Racing is based in Meuspath, Germany at the Nürburgring and is managed by the brothers Nicolas and Martin Raeder. Porsche AG owns a 51 percent share in the company. Manthey-Racing offers services, part packages and race events for customers. The team holds the record for 24 Hours of Nürburgring race wins with six overall victories. Manthey is responsible for the two Porsche GT Team 911 RSRs entered in the FIA World Endurance Championship (WEC). In June, the team achieved a LMGTE-Pro class one-two finish in the 24 Hours of Le Mans. The Porsche GT Team currently holds the class points lead in the WEC.
Dr. Frank-Steffen Walliser, Head of Motorsport and GT Cars.
"We kept our eye on the weather all day and thought hard about whether such a drive was possible. We would not have taken any risks if it was raining or if the track was slightly damp. The Porsche 911 GT2 RS was equipped with the new performance kit from Manthey-Racing, supplemented by an overall vehicle setup tailored to the circuit characteristics of the Nürburgring-Nordschleife. In this test drive, we simply wanted to assess the potential of the vehicle once more. The result is quite impressive. It really is a fabulous time. This shows again very clearly the exciting possibilities of this sports car."
Lars Kern, Test Driver/Development Engineer, Porsche 911 GT2 RS.
"The drive was great fun. The balance of the car is also very good with the new package. I did not have to take any great risks to be fast. But I only had one attempt because it was already getting dark. It worked out first time though.
Nicolas Raeder, CEO, Manthey-Racing.
"We are very proud. It was a great challenge to make the already tremendously fast Porsche 911 GT2 RS even faster."
Social Media.
Porsche Cars North America. @Porsche
Porsche GT Team (North America). @PorscheNARacing
Porsche Motorsport – GT Cars. @PorscheRaces
Porsche Racing. @Porsche_Team
Porsche Motorsport North America @porschecustomerracingna (Instagram)
Model Hashtags.
Porsche 911 RSR. #911RSR
Porsche 911 GT3 R. #911GT3R
Porsche 911 GT3 Cup. #911Cup
Event Hashtag.
The Michelin Encore #MichelinEncore
Series Hashtags and Handles.
GT3 Cup Challenge USA. #GT3USA
GT3 Cup Challenge Canada. #GT3CAN
Pirelli Trophy West USA. @PirelliTrophy (Twitter)
@PirelliTrophyWestUSA (Instagram) Intercontinental GT Challenge. @IntercontGTC
Future Porsche Events.
FIA World Endurance Championship.
Event: Six Hours of Shanghai,
Dateline: Shanghai, China
Date: Friday – Sunday, November 16 - 18, 2018
Track Length: 3.39-miles, 16-turn
Race Duration: 6-Hours
Class: LMGTE-Pro (Porsche 911 RSR)
LMGTE-Am (Porsche 911 RSR)
Round: 5 of 8
Next Round: 1000-Miles of Sebring, Sebring International Raceway, March 13 – 15, 2019