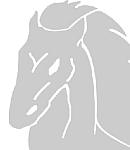 Porsche Motorsport Weekly Event Notes: Tuesday, October 23, 2018
This Week.
• PYDA VII. Porsche Young Drive Academy Moves to California in Seventh Year. • Porsche Pair. Wright and Black Swan Bring Pair of Porsche 911 GT3 R to Cali 8-Hour. • Cross-Country Turnaround. Wright Crew Readies Porsche Ahead California Eight Hours.
Upcoming Porsche Motorsport Events.
Intercontinental GT Challenge.
Event: California 8-Hours, WeatherTech Raceway Laguna Seca
Dateline: Monterey, California
Date: Friday – Sunday, October 26 – 28, 2018
Track Length: 2.238-miles, 11-turn
Race Duration: 8-Hours
Class: GT (Porsche 911 GT3 R)
GTS (Porsche Cayman GT4 Clubsport MR)
Round: GT. 4 of 4
GTS. 4 of 4
Next Round: Season Finale
Porsche Profile.
Event Story Lines.
PYDA VII. Porsche Young Drive Academy Moves to California in Seventh Year.
In its seventh year, the Porsche Young Driver Academy (PYDA) has undergone the most significant retooling in its history. The four selected drivers of the 2018 class – Max Root (San Diego, California), David Kolkmann (Germany), Roman De Angelis (Canada) and Mitchell De Jong (Temecula, California) – participated in the intense two-day academy (October 21 – 22) in the heart of North American Porsche motorsport. The shift to the Porsche Experience Center Los Angeles (PEC LA) allowed the program, designed to highlight selected North American drivers between 18 and 26 years of age, to put the invitees through a new set of challenges while retaining core aspects established in the earliest days of the PYDA.
Created in 2012 by Porsche Cars North America (PCNA) and PMNA, PYDA has offered 29 drivers the opportunity to learn from experts in the fields of driving, nutrition, sports psychology, media and automotive technology to educate and maximize their opportunities. The Young Driver Academy syllabus is founded on the principles and practices of the brand's European Junior selection process, with specialization by North America's only "works" driver Patrick Long (Manhattan Beach, California), PMNA Race Director Owen Hayes and PCNA Spokesperson for Motorsport and Brand Heritage Dave Engelman.
Joining the well-established curriculum of media training by noted television personality Jamie Howe (Flowery Branch, Georgia) and renowned auto documentary maker J.F. Musial of Tangent Vector, was internationally recognized performance specialist Dr. Jacques Dallaire and professional race driver Jan Heylen. The two experts in their fields focused on the mental and physical aspects required of a professional racing driver. On-track car-control sessions were held at the PEC LA test track while Base 51 supplied concentrated race simulations to further race and test driving feedback as well as teamwork skills.
The results of the nearly two-dozen drivers through the program since its inception are a perfect example of the Academy's founding precept. PYDA has helped form champions of not only the Porsche one-make series, but also throughout motor racing. Graduates earned 2018 championship titles in both the IMSA WeatherTech Championship and Pirelli World Challenge as well as participated in the Indianapolis 500.
Porsche, both internationally and in North America, has a long history of driver development. One of the first manufacturers to create not only a "factory driver" group but also a junior program, Porsche continues its efforts to assist young racing talent outside of the "works" efforts. The Porsche Young Driver Academy was founded by the two arms of Porsche on this continent to recognize and help develop the talent of drivers competing in a Porsche one-make series, such as Porsche GT3 Cup Challenge USA by Yokohama and the Ultra 94 Porsche GT3 Cup Challenge Canada by Yokohama, Porsche drivers who are currently racing in a non-one-make series – including the Continental Tire SportsCar Challenge – or an IMSA-sanctioned development series that does not race Porsches.
Owen Hayes, Race Director, Porsche Motorsport North America.
"By moving the venue from the Porsche Driving Experience (formally the Porsche Sport Driving School) to our home at the PEC in Carson, we lost the two-car 911 GT3 Cup experience, but gained a different perspective with the iRacing simulators of Base 51. This year's group of young drivers once again came from a diverse background, and impressed on all levels."
Dave Engelman, Spokesperson, Motorsports and Brand Heritage, Porsche Cars North America.
"With the change of venue and in-car approach, we were able to see a different side of the attendees. After a solid day of classroom and on-camera media training with Jamie Howe, simulating a four-driver team at the Rolex 24 At Daytona on the simulators saw camaraderie outpace the already high-level of competitiveness."
Porsche Pair. Wright and Black Swan Bring Pair of Porsche 911 GT3 R to Cali 8-Hour.
Porsche customer teams will enter a pair of 911 GT3 Rs in the California 8 Hours on October 28 at WeatherTech Raceway Laguna Seca. The Monterey, California-area track is the host of the season-finale for the Intercontinental GT Challenge (IGTC). Black Swan Racing has contested the three-previous rounds of the championship while Wright Motorsports is entering its first IGTC race since this event one-year ago. Four Porsche factory drivers are among the participants on the GT3 class entry list.
Black Swan Racing will field Porsche "works" driver Patrick Long (Manhattan Beach, California) in the No. 54 911 GT3 R. Joining Long will be team principal Tim Pappas (Boston, Massachusetts) and Jeroen Bleekemolen (The Netherlands). The team, flying as the No. 540, won their class with a third-place overall result at the season-opening 12-Hours of Bathurst (Australia). Long, in a competitor's Porsche, was just behind in fourth-place. The operation recognized that, by adding Long, an all-pro driver entry would allow the team to maximize the potential for Pappas to take the series' Bronze driver ranking category title.
The No. 911 Wright Motorsports car will have a trio of factory aces behind the wheel. Dirk Werner (Germany), Romain Dumas (France) and Frédéric Makowiecki (France) have contested the full season together driving for Manthey Racing. The John Wright-led program was chosen to race under the No. 911 entry in lieu of Manthey for the finale. The drivers have a best result of sixth-place at Bathurst with the 911 GT3 R.
The eight-hour endurance race will take the green flag at 9:15 a.m. Pacific Time/12:15 p.m. Eastern Time, on Sunday, October 28.
Romain Dumas, Driver, No. 911 Wright Motorsports Porsche 911 GT3 R.
"I'm very happy to be back at Laguna Seca. This will be my second time doing the same event with Wright Motorsports and it was a very good experience last year. We unfortunately didn't finish the race last year, so of course this year's first target will be to finish and be competitive to the end. I'm also very excited to try a different car and team; to see a different setup. I'm confident that we'll all have good fun, good pace and get a good result."
Fred Makowiecki, Driver, No. 911 Wright Motorsports Porsche 911 GT3 R.
"Going to Laguna Seca is always special because it's a really awesome place with a lot of history. For us it will be a nice experience to drive with Wright Motorsports. We have a lot of motivation to do it well because it will be the last race of the season and to get a result would be really awesome there. We know that that's the same case for everyone, but I have a lot of confidence that we can get into a good rhythm with this group."
Dirk Werner, Driver, No. 911 Wright Motorsports Porsche 911 GT3 R.
"I am looking forward to working with Wright Motorsports at Laguna Seca for the last IGTC race in 2018. I think we will have a good time and perform well. Everybody involved knows the race car and the track very well. It's also always interesting to work with a new team and learn from their experience. I really enjoy racing at Laguna Seca. The track has a good flow and I really like the whole area. To do an eight hour race on this track will be interesting because overtaking isn't very easy and one mistake can put you in the gravel trap, but with a clean race I think we have a chance for a strong result."
Patrick Long, Driver, No. 54 Black Swan Racing Porsche 911 GT3 R.
"WeatherTech Raceway Laguna Seca always offers a lot of promise for Porsche, and it could be a competitive effort for us. Competing against all-pro lineups will definitely be a challenge, but we all have a lot of experience here and that should play to our favor. The IGTC is a pretty unique championship, and we want to deliver the best result possible both for Porsche but of course Tim as well."
Tim Papas, Driver/Team Principal, No. 54 Black Swan Racing Porsche 911 GT3 R.
"When it was revealed to us that the Bronze title wasn't exclusive to competing in the Pro-Am category, bringing Patrick [Long] to our team was a no-brainer. All three of us have a tremendous amount of experience at Laguna Seca, which should give us a major step on the competition at what is effectively our home track. It's a favorite visit for any racer worldwide, so to close the season in the U.S., and with a real shot at doing well, it's an event we're all looking forward to."
Jeroen Bleekemolen, Driver, No. 54 Black Swan Racing Porsche 911 GT3 R.
"We're all looking forward to closing on the team's home soil. It's been a fun year, with a lot of highlights. The IGTC has really put together a highlight of some of the most fantastic GT3 events in the world, and starting with a win in Bathurst meant we had a great season regardless of whatever else happened. The guys have worked hard all year, and now we're just hoping we can reward Tim with the Bronze title."
Cross-Country Turnaround. Wright Crew Readies Porsche Ahead California Eight Hours.
As the checkered flag flew at the October 13 Petit Le Mans, it brought the end to the IMSA WeatherTech Championship season. However, Wright Motorsports was already preparing to do it all over again — this time at the Intercontinental GT Challenge's California Eight Hours. It is the second start in as many years at the GT3 endurance event at WeatherTech Raceway Laguna Seca in Monterey, California for the team, its first time to do the two enduros so closely together. Wright has been brought-on to run an all "works" driver Porsche 911 GT3 R entered as the No. 911 for the October 28 race.
The IMSA-winning operation and 2017 Pirelli World Challenge Champions had less than a week to transform the No. 58 IMSA-legal 911 GT3 R into the No. 911 IGTC-regulated rear-engine machine and send it across the country. Following the 10-hour event, the John Wright-led crew group was able to take advantage of the man power that they already had on-site and completed most of the heavy labor in Atlanta. Once packed on Sunday evening following "Petit", the Porsche was shipped 500-miles north to Ohio to be back in the crew's hands on Monday morning.
Apart from the apparent switch from Continental to Pirelli tires, a change in championships meant a change in specifications for the Porsche. While the core of the car is the same FIA GT3-spec Porsche, both the weight and engine air restrictor size needed to be dialed back to meet the IGTC balance of performance. The Porsche had to be prepped for another race while damage and wear from the 10-hour event needed to be repaired as well.
Bob Viglione, Technical Director, Wright Motorsports.
"It was always the plan for this car to run the California 8 Hours, so with the events being back-to-back, all of the suspension components and the gearbox were prepped to do a twenty-four-hour race before we even got to Petit Le Mans. Thankfully it wasn't anything critical, but we definitely had damage from contact at Petit. Some of the curb riding at Road Atlanta is also pretty severe, even with the car raised to accommodate it. Because of that the rocker panels, the floor boards and some of the fender mounts needed to be repaired. A huge part of this turn-around once we got back to the shop was going through all of our spares and making sure every part was cleaned, replaced, straightened and ready to go.
"We also had to do general maintenance — inspect the suspension, check the wiring, nut and bolt the whole car and run through data from the race. Once all of that was complete and everything was functioning in its proper operating window, we felt confident loading the car on Friday morning."
Social Media.
Porsche Cars North America. @Porsche
Porsche GT Team (North America). @PorscheNARacing
Porsche Motorsport – GT Cars. @PorscheRaces
Porsche Racing. @Porsche_Team
Porsche Motorsport North America @porschecustomerracingna (Instagram)
Model Hashtags.
Porsche 911 RSR. #911RSR
Porsche 911 GT3 R. #911GT3R
Porsche 911 GT3 Cup. #911Cup
Event Hashtag.
California 8-Hours #IntGTC #cal8h
Series Hashtags and Handles.
GT3 Cup Challenge USA. #GT3USA
GT3 Cup Challenge Canada. #GT3CAN
Pirelli Trophy West USA. @PirelliTrophy (Twitter)
@PirelliTrophyWestUSA (Instagram) Intercontinental GT Challenge. @IntercontGTC
Future Porsche Events.
IMSA WeatherTech SportsCar Championship.
Event: Michelin IMSA SportsCar Encore, Sebring International Raceway
Dateline: Sebring, Florida
Date: Friday – Sunday, November 9 – 11, 2018
Track Length: 3.74-miles, 17-turn
Race Duration: 4-Hours
Class: GTD (Porsche 911 GT3 R)
Round: Post-Season Special Event
Next Round: Season-Finale
IMSA Continental Tire Sports Car Challenge.
Event: Michelin IMSA SportsCar Encore, Sebring International Raceway
Dateline: Sebring, Florida
Date: Friday – Sunday, November 9 – 11, 2018
Track Length: 3.74-miles, 17-turn
Race Duration: NA
Class: GS (Porsche Cayman GT4 Clubsport MR)
Round: Post-Season Special Event
Next Round: Season Finale
FIA World Endurance Championship.
Event: Six Hours of Shanghai,
Dateline: Shanghai, China
Date: Friday – Sunday, November 16 - 18, 2018
Track Length: 3.39-miles, 16-turn
Race Duration: 6-Hours
Class: LMGTE-Pro (Porsche 911 RSR)
LMGTE-Am (Porsche 911 RSR)
Round: 5 of 8
Next Round: 1000-Miles of Sebring, Sebring International Raceway, March 13 – 15, 2019