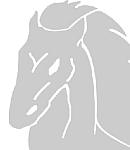 Porsche Motorsport Weekly Event Notes: Monday, October 15, 2018
This Week.
• 20/20. Porsche Wins Its 20th Petit Le Mans on 20th Anniversary of First Victory. • Porsche Climbs Fuji. WEC 911 RSR Works and Customer Teams Win in Japan. • Pfaff 2019. Canadian Porsche Racers Announce IMSA GTD Program. • Estep on the Top Step. Texan Earns First Porsche GT3 Cup Challenge USA Title.
Porsche Profile.
Event Story Lines.
20/20. Porsche Wins Its 20th Petit Le Mans on 20th Anniversary of First Victory.
The Porsche GT Team won the final round of the 2018 IMSA WeatherTech SportsCar Championship at Road Atlanta. In the process, the German marque extended its record number of class wins in the Petit Le Mans to 20. The first win came in the 10-hour endurance race's premiere at the Braselton, Georgia-area event in 1998, 20-years ago.
Patrick Pilet (France), Nick Tandy (Great Britain) and Frédéric Makowiecki (France) won the GTLM class on Saturday driving the No. 911 sporting a special Mobil 1 retro-livery that adorned the factory cars in 1998. In the race held at Braselton, Georgia-area track, Porsche put in a strong performance against tough competition. Thanks to textbook tactics and a flawless race, the 510 hp Porsche 911 RSR scored its third win of the season in the North American championship. Previous 2018 victories came in the Mobil 1 Twelve Hours of Sebring and at Mid-Ohio. In the No. 912, also wearing the retro-livery, Laurens Vanthoor (Belgium), Earl Bamber (New Zealand) and Mathieu Jaminet (France) concluded the last IMSA race of the year in sixth-place.
In the GTD class, Porsche customer team Wright Motorsports took the final checkered flag of the season in fourth-place. Works driver Patrick Long (Manhattan Beach, California), Porsche Selected Driver Christina Nielsen from Denmark and Germany's Robert Renauer put in a strong drive in the 500 hp Porsche 911 GT3 R with the starting number 58. However, like with the No. 912 factory car, a drive-through penalty cost them a possible class win. The Porsche fielded by Park Place Motorsports had to retire early from the event. Wolf Henzler (Germany) had shared the cockpit of the No. 73 car with Timothy Pappas (Boston, Massachusetts) and Spencer Pumpelly of Atlanta, Georgia.
Dr. Frank-Steffen Walliser, Vice President Motorsport and GT Cars.
"Our strategy worked perfectly. Right from the start, we focused on having a car at the end of the race that was very fast in cool conditions. Patrick laid the foundations for this success with a strong double stint. Nick and Fred then brought it home. But you need the right tactic, too, and that worked perfectly. Petit Le Mans was a huge race. This victory fits perfectly with the successes that came just in time for Porsche's 70th anniversary. If someone had written a film script for such a scenario, no one would have believed it to be real. But it worked and that's just terrific!"
Pascal Zurlinden, Director GT Factory Motorsport.
"It was a gripping race with highs and lows. Minor errors on the race track cost us some time, but with perfect strategies and tire choices we made it to the front of the field. After victories in Sebring, Mid-Ohio and now Petit Le Mans – the entire team simply did a perfect job, and on Saturday we extended the contract with the CORE autosport squad for another three years. Now we'll prepare for next season."
Nick Tandy, Driver, No. 911 Porsche GT Team Porsche 911 RSR.
"What a crazy race! We were relegated from the front to the back and then came back to the front. When you're a lap down and still manage to win, it shows just how brilliantly the entire team worked. Our focus was on ensuring that the car was still fast in cool temperatures at the end. And it worked perfectly. And that was the key to victory."
Patrick Pilet, Driver, No. 911 Porsche GT Team Porsche 911 RSR.
"Such moments underline why we systematically work together as a unit throughout the year. In such races you're rewarded for this. We always believed we could win. When Nick climbed into the car for the final stints, I said to him: 'Do it like at the Nürburgring. Go flat out and give it all you've got.' That's exactly what he did. Everything came together. I'm incredibly proud of the whole team. To score so many victories at major races in one season is simply a dream."
Frédéric Makowiecki, Driver, No. 911 Porsche GT Team Porsche 911 RSR.
"Victory at Sebring, at the Nürburgring and now here – amazing! It shows just how well Patrick, Nick and I work as a team. Again, we always believed we could do it and we stayed calm even in difficult situations. As a driver, it simply feels fantastic to win three big races in one year."
Laurens Vanthoor, Driver, No. 912 Porsche GT Team Porsche 911 RSR.
"This race actually went like the second half of the season. We had every chance to win, but we walked away empty handed. Congratulations to our teammates in the 911. It was a tremendous achievement for Patrick, Nick and Fred."
Earl Bamber, Driver, No. 912 Porsche GT Team Porsche 911 RSR.
"We definitely had a winning car today. That's why it was extremely disappointing to receive a drive-through penalty. It ruined our chances of winning."
Mathieu Jaminet, Driver, No. 912 Porsche GT Team Porsche 911 RSR.
"I drove a double stint when the race track was at its warmest. Under these conditions, our car wasn't as good as later when the temperatures dropped significantly. I tried not to make any mistakes and to conserve the tires. I think I managed to do that pretty well. My first race in the 911 RSR for the Porsche GT Team was a great experience. I really enjoyed this weekend."
Porsche Climbs Fuji. WEC 911 RSR Works and Customer Teams Win in Japan.
Just as their North American colleagues did at the Petit Le Mans in Atlanta, Georgia, the Porsche GT Team won the six-hour race at Fuji Speedway in Japan. At round four of the FIA WEC World Sports Car Championship (WEC), Kevin Estre (France) and Michael Christensen (Denmark) crossed the finish line in first-place in the LMGTE-Pro category with the 510 hp Porsche 911 RSR. The sister car driven by Richard Lietz (Austria) and Gianmaria Bruni (Italy) concluded the race in fifth-place. With this, Porsche has extended its lead in the manufacturers' and drivers' classifications of the season-long championship. Porsche also won the LMGTE-Am category on Sunday with customer team Project 1, a car shared by two drivers very familiar to IMSA fans: Porsche works driver Jörg Bergmeister (Germany) and Patrick Lindsey (Santa Barbara, California) along with Egidio Perfetti (Netherlands). It was maiden victory for the team in its first season of WEC.
Round five of the FIA WEC World Sports Car Championship takes place in Shanghai, China on November 16.
Alexander Stehlig, Program Manager Factory GT Motorsports.
"After the disappointment with the qualifying results, race day was a great day. It was a hugely successful weekend for Porsche with the victory at Petit Le Mans in the USA and the two successes here at Fuji in the Pro and Am categories. We almost always made the right decisions during the race and the car was good and fast. The number 92 car drove a flawless race, our number 91 unfortunately had problems during the pit stop. On top of that, the balance wasn't great in the last stint. But all in all, we're very satisfied."
Michael Christensen, Driver, No. 92 Porsche GT Team Porsche 911 RSR.
"The changing weather and track conditions were a challenge, but we mastered them very well. We changed to slicks earlier than the others and that was very probably a key factor for our success. The weather forecast was uncertain, but we observed the cars that were already on slicks and took the risk. That ultimately paid off."
Kévin Estre, Driver, No. 92 Porsche GT Team Porsche 911 RSR.
"I'm incredibly happy about our victory. Our setup was simply fantastic and the good braking performance was an important aspect of our success at Fuji. After we changed to slicks during the safety car phase early on in the race, our car setup allowed us to brake later than the others and thus gain positions. Our pit stop strategy also ran perfectly."
Richard Lietz, Driver, No. 91 Porsche GT Team Porsche 911 RSR.
"First and foremost, I'd like to congratulate the winners in the GTE Pro and Am categories here and of course at the Petit Le Mans in the USA. That was a great weekend for Porsche, but unfortunately not for our car. We had several problems, which we now need to analyze and of course fix. There was certainly nothing wrong with the performance of the drivers or the speed of the 911 RSR. We'll come back stronger in Shanghai."
Gianmaria Bruni, Driver, No. 91 Porsche GT Team Porsche 911 RSR.
"That was a really difficult race for us. Unfortunately, we lost valuable time during the pit stops and therefore lost positions. We will now take a good look, work on it and hopefully do it better at the next race. The changing weather conditions were also not easy, but all in all we did a good job."
Jörg Bergmeister, Driver, No. 56 Project 1 Porsche 911 RSR.
"At first the race ran like the entire weekend, not so satisfactorily. We had contact, a spin and had to change the door. But midway through the race the tide turned in our favor and we brought home a satisfying victory. It's the first WEC win for me and also for Project 1. That's a great step for us in terms of collecting points. We're all happy with this and it's going in the right direction."
Pfaff 2019. Canadian Porsche Racers Announce IMSA GTD Program.
After scoring a rookie-year GT Sprint Championship in Pirelli World Challenge (PWC), Pfaff Motorsports announced during the 21st Motul Petit Le Mans at Road Atlanta that it will move to the IMSA WeatherTech SportsCar Championship in 2019. The Canadian team will contest the seven races on the series' new Sprint calendar with a 2019 Porsche 911 GT3 R driven by Scott Hargrove (Canada) and Zacharie Robichon (Canada).
Pfaff comes to IMSA having worked its way through the full Porsche pyramid. One of North America's largest Porsche dealers – and Canada's leading distributor – has built a strong motorsport program from track day events through to IMSA Porsche Ultra 94 GT3 Cup Challenge Canada by Yokohama participation and championships into the PWC GT class, winning its first two races and the Sprint Championship in its premiere season. The GTD class is the highest customer operated category in North America on the Porsche progression system.
Hargrove earned the PWC GT Sprint Championship for Drivers in a Pfaff-entered Porsche 911 GT3 R earlier this year and has two Porsche GT3 Cup Challenge Canada titles to his credit (2014, 2017). He took part in the Porsche Young Driver Academy (PYDA) in 2014. Robichon, a 2017 PYDA graduate, won the 2017 GT3 Cup Challenge Canada title taking all but one race victory in the series. He came to the USA variant of the one-make series for the second-half of the season, taking six of seven rounds he entered.
Over its 50-plus-year history, the Pfaff organization has been synonymous with developing up-and-coming Canadian driving talent. In 2017, president and CEO Chris Pfaff was inducted into the Canadian Motorsport Hall of Fame for the pivotal role he has played in the development of a long list of Canadian racers including Richard Spenard, Scott Goodyear, Ron Fellows and many others.
The Pfaff will kick-off its 2019 IMSA WeatherTech SportsCar Championship Sprint calendar at the Mid-Ohio Sports Car Course in Lexington, Ohio on May 3-5.
Dr. Daniel Armbruster, President and CEO, Porsche Motorsport North America.
"The move of Pfaff Motorsports into the IMSA WeatherTech SportsCar Championship GTD class is another great example our pyramid system at Porsche Motorsport North America. It is encouraging to see Pfaff, one of the largest Porsche dealerships in North America, utilizing motorsport competition to take their own brand identity to the next level. From track days, to the IMSA Porsche Ultra 94 GT3 Cup Challenge Canada by Yokohama, to the Pirelli World Challenge, the Pfaff racing team has won championships each step of the way.
Their drivers, Scott Hargrove and Zach Robichon, each Porsche Young Driver Academy graduates, have won the last two GT3 Cup Challenge Canada titles. Now, all of the pieces have come together with their entry into the IMSA WeatherTech Championship. We are proud as they are a true example of the Porsche 'way'."
Steve Bortolotti, Team Manager, Pfaff Motorsports.
"I couldn't be more excited to enter the IMSA WeatherTech Sprint Championship in 2019. We have long targeted this series as where we ultimately want to bring our program, and the new sprint format allows us to make that transition sooner than expected. We are working hard with our commercial partners to be on the grid for all the endurance events in the near future, and are thrilled to contest the sprint championship as well as Petit Le Mans in 2019.
Our relationship with Porsche Motorsport North America has been incredible over the years, and we are excited to begin another new chapter of our company's racing history with a marque we have passionately represented for over 50 years."
Scott Hargrove, Driver, Pfaff Motorsports Porsche 911 GT3 R.
"The success of Pfaff Motorsports over the last two seasons really showcases how determined we are as a team. When I joined Pfaff in 2017, I never could have imagined where it would take us. Moving to the IMSA WeatherTech series with the new 911 GT3 R is a dream come true. Fresh off the 2018 GT Sprint Championship in Pirelli World Challenge, I'm confident we can transition and make an impact right away. There will be new challenges like dealing with other classes of cars, refueling, and significantly longer races. I'm excited to have Zach joining our all-Canadian team – we were teammates racing Formula 1600, both in Canada and Europe, and again in 2016 racing Porsche GT3 Cup. I know he will be very quick, and that will allow us to focus on the details necessary to become a winning team."
Zacharie Robichon, Driver, Pfaff Motorsports Porsche 911 GT3 R.
"I'm looking forward to moving into the WeatherTech championship. It's the pinnacle of sports car racing in North America and the opportunity to compete at that level is one that I've dreamed about for a long time. It will be a tough transition from a one-make sprint series to GTD, but I'm up for it. I had the task of competing against Pfaff Motorsports in 2016 and 2017, seeing first-hand their ability to produce race- and championship-winning cars, and their results in 2018 speak for themselves. I couldn't think of a better place to compete in 2019, and this will be the fourth time Scott and I will race as teammates. I know we'll push each other to get the most out of the car. His experience in the 911 GT3 R means I'll be leaning on him a lot to learn."
Estep on the Top Step. Texan Earns First Porsche GT3 Cup Challenge USA Title.
Trenton Estep earned his first career IMSA Porsche GT3 Cup Challenge USA by Yokohama Platinum Championship during the final weekend of 2018 competition at Road Atlanta. The native of San Antonio, Texas earned four race wins and 15 total podiums in 16 race starts in the No. 3 JDX Porsche 911 GT3 Cup car on his way to the title. He is a graduate of the 2017 Porsche Young Driver Academy, a distinction he shares with 2018 IMSA Porsche Ultra 94 GT3 Cup Challenge Canada by Yokohama Champion Zach Robichon (Canada).
Social Media.
Porsche Cars North America. @Porsche
Porsche GT Team (North America). @PorscheNARacing
Porsche Motorsport – GT Cars. @PorscheRaces
Porsche Racing. @Porsche_Team
Porsche Motorsport North America @porschecustomerracingna (Instagram)
Model Hashtags.
Porsche 911 RSR. #911RSR
Porsche 911 GT3 R. #911GT3R
Porsche 911 GT3 Cup. #911Cup
Series Hashtags and Handles.
GT3 Cup Challenge USA. #GT3USA
GT3 Cup Challenge Canada. #GT3CAN
Pirelli Trophy West USA. @PirelliTrophy (Twitter)
@PirelliTrophyWestUSA (Instagram) Intercontinental GT Challenge. @IntercontGTC
Future Porsche Events.
Intercontinental GT Challenge.
Event: California 8-Hours, WeatherTech Raceway Laguna Seca
Dateline: Monterey, California
Date: Friday – Sunday, October 26 – 28, 2018
Track Length: 2.238-miles, 11-turn
Race Duration: 8-Hours
Class: GT (Porsche 911 GT3 R)
GTS (Porsche Cayman GT4 Clubsport MR)
Round: GT. 4 of 4
GTS. 4 of 4
Next Round: Season Finale
IMSA WeatherTech SportsCar Championship.
Event: Michelin IMSA SportsCar Encore, Sebring International Raceway
Dateline: Sebring, Florida
Date: Friday – Sunday, November 9 – 11, 2018
Track Length: 3.74-miles, 17-turn
Race Duration: 4-Hours
Class: GTD (Porsche 911 GT3 R)
Round: Post-Season Special Event
Next Round: Season-Finale
IMSA Continental Tire Sports Car Challenge.
Event: Michelin IMSA SportsCar Encore, Sebring International Raceway
Dateline: Sebring, Florida
Date: Friday – Sunday, November 9 – 11, 2018
Track Length: 3.74-miles, 17-turn
Race Duration: NA
Class: GS (Porsche Cayman GT4 Clubsport MR)
Round: Post-Season Special Event
Next Round: Season Finale
FIA World Endurance Championship.
Event: Six Hours of Shanghai,
Dateline: Shanghai, China
Date: Friday – Sunday, November 16 - 18, 2018
Track Length: 3.39-miles, 16-turn
Race Duration: 6-Hours
Class: LMGTE-Pro (Porsche 911 RSR)
LMGTE-Am (Porsche 911 RSR)
Round: 5 of 8
Next Round: 1000-Miles of Sebring, Sebring International Raceway, March 13 – 15, 2019