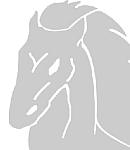 Porsche Motorsports Weekly Event Notes: Monday, September 17, 2018
This Week.
• The Cars. Mechanical Heroes of Rennsport Reunion. • Pick Six. Robichon Scores Sixth-Straight GT3 Cup Challenge USA Win in Sonoma. • Congratulations Penske. 500th Victory For Penske Racing.
Porsche Profile.
Event Story Lines.
The Cars. Mechanical Heroes of Rennsport Reunion.
The legends of Porsche Rennsport Reunion VI are the men and women that brought the automotive world 70 years of Porsche motorsport success. It is the legacy of their efforts, which will be on display at WeatherTech Raceway Laguna Seca (WRLS), September 27 – 30. Many of these legends will relive stories on the Main Stage, sign autographs in the Porsche Paddock Park and wheel over 350 different Porsche race cars on the famous Monterey, California race track. Porsche Cars North America (PCNA), founder of the event, along with Brian Redman's Intercontinental Events in 2001, is playing host to what has become the single largest gathering of Porsche race cars in history. Celebrated cars from seven decades of motorsport will be on display. Rare and one-of-a-kind cars from the Porsche Museum in Germany as well as from private collections from around the world will be on exhibition during the four-day event.
While highlights will be found everywhere around the WRLS facility, a special Champions Garage will be located behind pit lane to display 12 victorious Porsche race cars. Included in the display, among other "must see" Porsche entries, will be the 919 Hybrid Evo, which Timo Bernhard (Germany) recently piloted to a five-minute, 19.55-second record lap on the Nürburgring-Nordschleife. Two-time 24 Hours of Le Mans winner Earl Bamber (New Zealand) will be lapping the 2.238-mile California race course in the hybrid racer during the weekend.
The current 911 RSR, utilized by Porsche GT Team "works" efforts in both North America's IMSA WeatherTech SportsCar Championship and the FIA World Endurance Championship (WEC), is also part of the Champions Garage. The most advanced race version of the iconic 911 will turn exhibition laps on the circuit. Carrying the corporate team livery, Bamber and teammate Laurens Vanthoor (Belgium) raced to a second-place finish in GTLM class two weeks ago.
2015 IMSA GTLM Champion – and current owner of the car – Patrick Pilet (France), will turn laps in the 2015 911 RSR he helped make famous by winning that title as well as an unprecedented overall victory at the 2015 Petit Le Mans. The Champions Garage is also the location to visit to see the famous Porsche 911 GT1-98 which won the 1998 24 Hours of Le Mans overall and the pole position in the premiere Petit Le Mans that same year.
Pick Six. Robichon Scores Sixth-Straight GT3 Cup Challenge USA Win in Sonoma.
Recently crowned IMSA Porsche Ultra 94 GT3 Cup Challenge Canada by Yokohama Champion Zach Robichon (Canada) continues to make his mark in the Porsche GT3 Cup Challenge USA series as well. Over the weekend at Sonoma Raceway, the 2017 Porsche Young Driver Academy graduate drove the Moorespeed Porsche 911 GT3 Cup car to victory lane in both Rounds 13 and 14 of the 16 race one-make series. He won both 45-minute races in convincing style, each from the pole position.
Having stepped into the No. 19 Moorespeed entry as a relief driver for Will Hardeman (Austin, Texas) at Road America, the 26 year-old has won all six of the GT3 Cup Challenge USA races in-which he has been entered.
The Ottawa-resident won all but one race in his native country's one-make series on his way to his first championship there driving for Mark Motors Racing. With 11 wins and eight pole positions in the 12-race Canadian series, his combined total in the two North American Porsche GT3 Cup Challenges is 17 of a possible 18 victories and 14 pole positions to-date.
The Porsche GT3 Cup Challenge USA by Yokohama will have its final two rounds at Road Atlanta on October 11 and 12.
Zach Robichon, Driver, No. 19 Moorespeed and No. 98 Mark Motors Racing Porsche 911 GT3 Cup.
"Ever since I was a kid, I've loved the brand [Porsche]. There's just something about it. The one thing I've learned to appreciate more the last three years that I've been racing with them is their passion for the brand itself and for racing. We see with Porsche Canada and Porsche Motorsports, they have a whole setup to support racing because the brand entity is in racing.
"To be a part of that is a special feeling. To have that support as a driver allows you to perform at that level because you know everybody's there and everybody's for you and everybody wants you to succeed."
Congratulations Penske. 500th Victory For Penske Racing.
Porsche Cars North America and Porsche Motorsport North America congratulate Roger Penske and Penske Racing for the team's 500th career victory. The milestone came as Brad Keselowski crossed the finish line first in the Monster Energy NASCAR Cup Series race at Las Vegas Motor Speedway on September 16. Penske and Porsche have a long history on the road and the track dating back to the early years of "The Captain's" motorsport and dealership operations.
George Follmer brought the combination its first Can-Am Series Championship in 1972 with the Porsche 917-10. The following season, Mark Donohue went on to sweep the last five races with the 917-30, forcing the Can-Am Series to rewrite the rules for 1974. The same year, Penske introduced the International Race of Champions (IROC) bringing together the world's best racing drivers in equally prepared Porsche 911 Carrera RSRs – Donohue won the title. In 1975, Penske, Donohue and Porsche set the World Closed Course Speed Record of 221.160 mph at Talladega Superspeedway in the Porsche 917-30.
Between 2005 and 2008, the Porsche Motorsport and Penske Racing duo scored 24 victories with Penske Racing-entered Porsche RS Spyders in the American Le Mans Series. Porsche and Penske last raced together in 2010, with a Porsche-powered Riley chassis in the Daytona Prototype class of the GRAND AM Series.
Penske Automotive Group owns eight Porsche dealerships in the United States, 19 around the world.
Social Media.
Porsche Cars North America. @Porsche
Porsche GT Team (North America). @PorscheNARacing
Porsche Motorsport – GT Cars. @PorscheRaces
Porsche Racing. @Porsche_Team
Porsche Motorsport North America @porschecustomerracingna (Instagram)
Porsche Rennsport Reunion VI. #PorscheRennsport #RRVI
Model Hashtags.
Porsche 911 RSR. #911RSR
Porsche 911 GT3 R. #911GT3R
Porsche 911 GT3 Cup. #911Cup
Event Hashtag.
Series Hashtags and Handles.
GT3 Cup Challenge USA. #GT3USA
GT3 Cup Challenge Canada. #GT3CAN
Pirelli Trophy West USA. @PirelliTrophy (Twitter)
@PirelliTrophyWestUSA (Instagram) Intercontinental GT Challenge. @IntercontGTC
Future Porsche Events.
IMSA WeatherTech SportsCar Championship.
Event: 21st Petit Le Mans, Road Atlanta
Dateline: Braselton, Georgia
Date: Thursday – Saturday, October 11 - 13, 2018
Track Length: 2.54-miles, 12-turn
Race Duration: 10-Hours
Class: GTLM (Porsche 911 RSR)
GTD (Porsche 911 GT3 R)
Round: GTLM. 11 of 11
GTD. 11 of 11
Next Round: Michelin IMSA SportsCar Encore, Sebring International Raceway, November 9 – 11, 2018
IMSA Continental Tire Sports Car Challenge.
Event: FOX Factory 120, Road Atlanta
Dateline: Braselton, Georgia
Date: Thursday – Friday, October 11 - 12, 2018
Track Length: 2.54-miles, 12-turn
Race Duration: 2-Hours
Class: GS (Porsche Cayman GT4 Clubsport MR)
Round: GS. 10 of 10
Next Round: Michelin IMSA SportsCar Encore, Sebring International Raceway, November 9 – 11, 2018
IMSA Porsche GT3 Cup Challenge USA by Yokohama.
Event: Porsche GT3 Cup Challenge, Road Atlanta
Dateline: Braselton, Georgia
Date: Thursday – Friday, October 11 - 12, 2018
Track Length: 2.54-miles, 12-turn
Race Duration: 2, 45-Minute Races
Class: Platinum (Porsche 911 GT3 Cup, MY 2017 - 2018)
Gold (Porsche 911 GT3 Cup, MY 2015 – 2016)
Round: 15 - 16 of 16
Next Round: Finale
FIA World Endurance Championship.
Event: Six Hours of Fuji, Fuji Speedway
Dateline: Fuji, Japan
Date: Friday – Sunday, October 12 – 14, 2018
Track Length: 2.84-miles, 16-turn
Race Duration: 6-Hours
Class: LMGTE-Pro (Porsche 911 RSR)
LMGTE-Am (Porsche 911 RSR)
Round: 4 of 8
Next Round: Six Hours of Shanghai, Shanghai, China, November 16 - 18, 2018