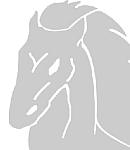 Porsche Motorsports Weekly Event Notes: Wednesday, September 12, 2018
This Week.
• Dr. Don Panoz Remembered. • Two for Two. Porsche Factory 911 RSR and Park Place Porsche 911 GT3 R Score Runner-Up Results in Monterey. • Rennsport Reunion Champions. Porsche Motorsport Celebration Announces Guests.
Upcoming Porsche Race Events.
IMSA Porsche GT3 Cup Challenge USA by Yokohama.
Event: Porsche GT3 Cup Challenge, Sonoma Raceway
Dateline: Sonoma, California
Date: Friday – Sunday, September 14 – 17, 2018
Track Length: 2.52-miles, 12-turn
Race Duration: 2, 45-Minute Races
Class: Platinum (Porsche 911 GT3 Cup, MY 2017 - 2018)
Gold (Porsche 911 GT3 Cup, MY 2015 – 2016)
Round: 13 – 14 of 16
Next Round: Petit Le Mans, Road Atlanta, October 10 – 13, 2018
Porsche Profile.
Event Story Lines.
Dr. Don Panoz Remembered.
It was with great sadness that Porsche Cars North America and Porsche Motorsport North America learned of the passing of motorsport icon and entrepreneur Dr. Donald Panoz on Tuesday, September 11. Affectionately known as "Dr. P", the successful businessman founded Panoz LLC with his son Dan in 1989 to build high-performance road cars with an eye on competition.
By introducing racing cars in prototype and GT competition as a manufacturer, Panoz soon realized the need for a more stable racing series in North America. Taking a first step, Dr. Panoz founded the now classic endurance race, the Petit Le Mans in 1998. The following year, he debuted his greatest contribution to international motorsport competition by establishing the American Le Mans Series (ALMS). Partnering with the ACO and 24 Hours of Le Mans, the pairing, for the first time, brought North American racing regulations in official alignment with those of the iconic French classic, Le Mans. A boon for both, the partnership changed racing around the world.
With an eye on the importance of fan participation, Panoz built the ALMS into the world's most renowned sports car racing series until merging it with the GRAND AM series in 2012. The unification created today's IMSA sanctioning body, the WeatherTech SportsCar Championship and Continental SportsCar Challenge. As Vice Chairman of IMSA, Dr. Panoz's influence remained strong until his death after a short battle with pancreatic cancer.
Dr. Panoz was 83 at the time of his passing.
Dave Engelman, Spokesperson, Motorsport and Brand Heritage, Porsche Cars North America.
"From the medical field to motorsports and international golf resorts to wineries, it is easy to consider Dr. Don Panoz a true Renaissance man and modern day visionary. Panoz's leadership is directly linked to the continued success of sports car racing in North America. His fan-focused American Le Mans Series brought together a virtual who's-who of leading automobile manufacturers from around the globe, for world-class competition. His humor and charismatic personality will be missed."
Two for Two. Porsche Factory 911 RSR and Park Place Porsche 911 GT3 R Score Runner-Up Results in Monterey.
The Porsche GT Team secured another podium result at the penultimate round of the IMSA WeatherTech SportsCar Championship season. After a gripping race at WeatherTech Raceway Laguna Seca, Earl Bamber (New Zealand) and Laurens Vanthoor (Belgium) crossed the finish line in second-place in the GTLM class. The pair in the No. 912 Porsche 911 RSR was just 2.488-seconds off claiming their second win of the year. Their team colleagues Nick Tandy (Great Britain) and Patrick Pilet (France) had to park their 911 RSR early after becoming entangled in another competitor's accident. In the GTD class, works driver Jörg Bergmeister (Germany) and Patrick Lindsey (Santa Barbara, California) also clinched second-place at the wheel of the No. 73 Park Place Motorsports Porsche 911 GT3 R.
Several different strategies and many caution flags marked the two-hour and 40-minute race. Under an early caution, the Porsche GT Team called Bamber into the pits. As a result, the New Zealander moved into the lead shortly before the race's midpoint. After handing the 510 hp 911 RSR off to his teammate Vanthoor, the race turned into a real thriller. The Belgian had to stay out on the track for an hour and 17 minutes on a tank of fuel and one set of Michelin tires – a big ask when faced with the tough competition in the GTLM category. Putting in a focused drive, as well as a clever use of fuel, the Mid-Ohio race winner brought the 911 RSR home in second-place.
For the sister car, the race was over before it started. In the chaos of the start, Tandy was unable to avoid a damaged prototype parked horizontally across the front-straight. In a front-on collision, the No. 911 RSR was damaged, and despite driving back to the paddock under its own power, could not continue. None of the drivers involved were injured.
The Porsche customer team Park Place Motorsports celebrated a podium finish in California as well. Works driver Bergmeister successfully fended of repeated attacks from his rivals in the final phase of the event. The German used his vast experience to bring the 500 hp Porsche 911 GT3 R with the number 73 safely across the finish line in second place. Factory driver Patrick Long (Manhattan Beach, California) and Porsche Selected Driver Christina Nielsen (Denmark) concluded the race in eleventh-place with the No. 58 Porsche Consulting/Porsche Digital Wright Motorsports Porsche 911 GT3 R.
Steffen Höllwarth, Porsche Program Manager IMSA WeatherTech SportsCar Championship.
"That was a real thriller! First and foremost, I'm very pleased that nothing bad happened to Nick. He couldn't do anything about the accident directly after the start. The impact was hard. The extensive safety features on the 911 RSR have proven their worth today. The race for our number 912 car was marked by caution phases, but we didn't let this interfere with our strategy. The final stint was all about conserving as much fuel as possible and not ruining the tires. Laurens did a great job. Of course we would have liked to win, but ultimately that was an impressive performance from the entire team."
Laurens Vanthoor, Driver, No. 912 Porsche GT Team Porsche 911 RSR.
"Based on the fact that we expected a difficult race, this result is really good. Of course, it's a shame that it wasn't quite enough for first-place. It was incredibly tough. We came into the pits early and therefore had to be extremely conservative with our fuel the whole time. Under such circumstances, it's difficult to keep the tires at the optimal temperature. Such things don't make the job easier. I did everything I could and finished in second-place. We couldn't do any better than that today."
Earl Bamber, Driver, No. 912 Porsche GT Team Porsche 911 RSR.
"That was a tough job. After my early pit stop the main focus was to save fuel. But we also couldn't afford to slow the pace – it worked well. Laurens's long stint was sensational. Second-place is the well-deserved reward for great teamwork, great decisions and clean drives. I'm really sorry about our sister car. The important thing is that nothing happened to Nick in the accident."
Nick Tandy, Driver, No. 911 Porsche GT Team Porsche 911 RSR.
"It's bitter to retire before the race even got underway. A prototype had spun in front of me and that triggered a chain reaction. I had no chance to avoid it. I hope our luck returns at the season finale at Road Atlanta."
Patrick Pilet, Driver, No. 911 Porsche GT Team Porsche 911 RSR.
"It's extremely disappointing, but that's how it goes sometimes in motor racing. When you have a lot of cars from different classes starting together, it can quickly lead to collisions and chaos. Nick couldn't do anything. The prototype stood right in the middle of the track – he had no chance."
Rennsport Reunion Champions. Porsche Motorsport Celebration Announces Guests.
Championship-winning Porsche race cars, the engineers who designed them and the men who drove them to victories around the world will be reunited for Porsche Rennsport Reunion VI (RRVI) at WeatherTech Raceway Laguna Seca near Monterey, California, September 27 – 30. The 2018 theme "Marque of Champions" focuses on the legends of the brand and will bring together the world's largest gathering of Porsche race cars and enthusiasts.
The guest list includes names inscribed in Porsche motorsport lore. Among the attendees is Hurley Haywood, the most successful American endurance driver in history, and Brian Redman, co-creator of Porsche Rennsport Reunion and two-time 24 Hours of Le Mans winner. Vic Elford, celebrating the 50th anniversary of his legendary 1968 season will feature on stage, as will Norbert Singer, lead engineer known as the father of the Porsche 962 as well as the man behind the "Moby Dick" Porsche 935. Six-time Le Mans champion Jacky Ickx and 13 current Porsche "works" drivers will attend. Overall, there will be 50-plus legends on hand, involved in both on and off-track activities around the four-day event.
The 13 current Factory Drivers participating at the Monterey Peninsula-area track, include Patrick Long, Earl Bamber, Timo Bernhard and the 2018 24 Hours of Le Mans GTE-Pro class-winning trio of Kevin Estre, Laurens Vanthoor and Michael Christensen.
Social Media.
Porsche Cars North America. @Porsche
Porsche GT Team (North America). @PorscheNARacing
Porsche Motorsport – GT Cars. @PorscheRaces
Porsche Racing. @Porsche_Team
Porsche Motorsport North America @porschecustomerracingna (Instagram)
Porsche Rennsport Reunion VI. #PorscheRennsport
Model Hashtags.
Porsche 911 RSR. #911RSR
Porsche 911 GT3 R. #911GT3R
Porsche 911 GT3 Cup. #911Cup
Event Hashtag.
Series Hashtags and Handles.
GT3 Cup Challenge USA. #GT3USA
GT3 Cup Challenge Canada. #GT3CAN
Pirelli Trophy West USA. @PirelliTrophy (Twitter)
@PirelliTrophyWestUSA (Instagram) Intercontinental GT Challenge. @IntercontGTC
Future Porsche Events.
IMSA WeatherTech SportsCar Championship.
Event: 21st Petit Le Mans, Road Atlanta
Dateline: Braselton, Georgia
Date: Thursday – Saturday, October 11 - 13, 2018
Track Length: 2.54-miles, 12-turn
Race Duration: 10-Hours
Class: GTLM (Porsche 911 RSR)
GTD (Porsche 911 GT3 R)
Round: GTLM. 11 of 11
GTD. 11 of 11
Next Round: Michelin IMSA SportsCar Encore, Sebring International Raceway, November 9 – 11, 2018
IMSA Continental Tire Sports Car Challenge.
Event: FOX Factory 120, Road Atlanta
Dateline: Braselton, Georgia
Date: Thursday – Friday, October 11 - 12, 2018
Track Length: 2.54-miles, 12-turn
Race Duration: 2-Hours
Class: GS (Porsche Cayman GT4 Clubsport MR)
Round: GS. 10 of 10
Next Round: Michelin IMSA SportsCar Encore, Sebring International Raceway, November 9 – 11, 2018
IMSA Porsche GT3 Cup Challenge USA by Yokohama.
Event: Porsche GT3 Cup Challenge, Road Atlanta
Dateline: Braselton, Georgia
Date: Thursday – Friday, October 11 - 12, 2018
Track Length: 2.54-miles, 12-turn
Race Duration: 2, 45-Minute Races
Class: Platinum (Porsche 911 GT3 Cup, MY 2017 - 2018)
Gold (Porsche 911 GT3 Cup, MY 2015 – 2016)
Round: 15 - 16 of 16
Next Round: Finale
FIA World Endurance Championship.
Event: Six Hours of Fuji, Fuji Speedway
Dateline: Fuji, Japan
Date: Friday – Sunday, October 12 – 14, 2018
Track Length: 2.84-miles, 16-turn
Race Duration: 6-Hours
Class: LMGTE-Pro (Porsche 911 RSR)
LMGTE-Am (Porsche 911 RSR)
Round: 4 of 8
Next Round: Six Hours of Shanghai, Shanghai, China, November 16 - 18, 2018