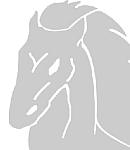 Porsche Motorsports Weekly Event Notes: Monday, August 27, 2018
This Week.
• Final Challenge. Hargrove and Christensen Enter PWC Finale In GT Title Hunt. • Golden Drivers. Six Porsche Drivers Named to IMSA Top-50. • Canadian Crown. Robichon Earns GT3 Cup Challenge Canada Championship.
Upcoming Porsche Race Events.
Pirelli World Challenge.
Event: Sprint Championship Finale: Grand Prix of Watkins Glen, Watkins Glen International
Dateline: Watkins Glen, New York
Date: Friday – Sunday, August 10 – 12, 2018
Track Length: 3.4-miles, 11-turn
Race Duration: 2, 50-minutes
Class: GT (Porsche 911 GT3 R)
GTS (Porsche Cayman GT4 Clubsport MR)
Round: GT. 9 and 10 of 10
GTS. 9 and 10 of 10
Next Round: Season Finale
Porsche Profile.
Event Story Lines.
Final Challenge. Hargrove and Christensen Enter PWC Finale In GT Title Hunt.
Entering the final weekend of the Pirelli World Challenge (PWC) championship, a pair of Porsche 911 GT3 R race cars are deep in the hunt for the Sprint and Overall GT titles. Arriving at Watkins Glen International, two-time Porsche GT3 Cup Challenge Canada Champion Scott Hargrove (Canada) and Porsche factory driver Michael Christensen (Denmark) rank second and third-place, respectively, in the GT Drivers' Championship. Porsche, with its rear-engine 911 GT3 R, comes into the Grand Prix of Watkins Glen in second-place for Manufacturers.
Utilizing the full 3.4-mile, 11-turn "Grand Prix" course, the twin 50-minute races will crown the Sprint and Overall Championships for driver, team and manufacturers. Hargrove led the point standings most of the season in the No. 96 Pfaff Motorsports Porsche 911 GT3 R. The Porsche Young Driver Academy graduate won the first two rounds of the season on the streets of St. Petersburg, Florida. The 2018 24 Hours of Le Mans-winner Christensen has scored podium finishes behind the wheel of the No. 24 Alegra Motorsports 911 GT3 R in all but one race since Round 4 in April, including victories at Lime Rock Park and Road America. Pfaff and Alegra have a combined four wins – two apiece – and 20 podiums – 10 each – out of a possible 38 chances between the Sprint (50-minute, single-driver format) and SprintX (60-minute, two-driver format) championships that combine to make the Overall title.
Merging his standalone races in Sprint with the SprintX events in which he co-drove with Wolf Henzler (Germany), Hargrove has accumulated 331 points with the final two-rounds of the Sprint Championship to go on Saturday, September 1 and Sunday September 2. That places the Canadian team and driver 29 markers behind Toni Vilander. Christensen, who was paired with Spencer Pumpelly (Atlanta, Georgia) for the SprintX rounds, is three additional points behind the Ferrari factory driver. Vilander has already clinched the SprintX title in the Ferrari 488 GT3.
2017 Pirelli World Challenge GT Championship-winning Wright Motorsports returns to the series with Anthony Imperato (Brooklyn, New York). Wright took the Team and Drivers' titles last year with "works" racer Patrick Long (Manhattan Beach, California). The Wright car adds to the potential point scoring entries for the German marque. Porsche is six points behind Ferrari in the Manufacturer standings.
In the GTS class, Pfaff Motorsports will also close the season with rookie Orey Fidani (Canada) in the No. 13 Porsche Cayman GT4 Clubsport MR. It is the only Porsche entry in the class designed for cars meeting the international GT4-specifications.
Golden Drivers. Six Porsche Drivers Named to IMSA Top-50.
2019 marks the 50th Anniversary of IMSA as the premier road racing sanctioning body in North America. In recognition of half a century of sports car racing, the Daytona Beach, Florida-based organization named its "50 Great Drivers" at the unveiling of a commemorative book: IMSA: Celebrating 50 Years. Six drivers whose career successes have largely come behind the wheel of Porsche race cars were named to the list. Included were Derek Bell (United Kingdom), Jörg Bergmeister (Germany), Peter Gregg, Hurley Haywood (St. Augustine, Florida), Al Holbert and Patrick Long (Manhattan Beach, California).
The announcement took place on Saturday, August 25 during the Rolex Monterey Motorsports Reunion in California. Three of the six drivers, including Porsche Spokesperson Haywood who was on site for the book premiere, were unanimous decisions by the selection committee. All voting members also chose Bell and Gregg.
Entering the Continental Tire Monterey Grand Prix at WeatherTech Raceway Laguna Seca on September 9, active drivers Bergmeister and Long have 45 and 26 career IMSA victories respectively. Haywood earned 34 race wins in his career while Bell took the top-step 20 times. Gregg, known as "Peter Perfect" during his racing career in Brumos Racing-prepared Porsches, went to victory lane 41 times – many teamed with Haywood. Holbert, the first president of what today is Porsche Motorsport North America and a five-time IMSA Champion, is fourth on the all-time IMSA wins list with 49 victories as a driver.
IMSA oversees four major race series in which Porsche participates: the WeatherTech SportsCar Championship, Continental Tire Sports Car Challenge and the Porsche GT3 Cup Challenge by Yokohama one-make series in both the United States and Canada.
Canadian Crown. Robichon Earns GT3 Cup Challenge Canada Championship.
Canada's Zacharie Robichon clinched the IMSA Ultra 94 Porsche GT3 Cup Challenge Canada by Yokohama Drivers' Championship with twin wins at Canadian Tire Motorsport Park (CTMP) over the weekend. The driver of the No. 98 Mark Motors Racing Porsche 911 GT3 Cup car led every lap of both the 45-minute races on the 2.459-mile circuit in Bowmanville, Ontario. He clinched the Platinum class title with his Race 1 victory from pole position on Saturday. Robichon's championship comes after scoring a record number of victories, 11 of a possible 12, for the one-make Canadian series. The impressive season tally betters two-time champion Scott Hargrove (Canada) who set the previous best at 10 of 12. Both are graduates of the Porsche Young Driver Academy.
Robichon has proven strong on both sides of the border. In fact, he has lost only once in the 16 races he has driven across the two Porsche one-make series thus far in 2018. Originally only scheduled to run the Canadian series with Mark Motors, David Moore of Moorespeed called upon Robichon to step-in for team regular Will Hardeman (Austin, Texas) when sudden family obligations kept the Texan from closing-out the Porsche GT3 Cup Challenge USA by Yokohama season. Robichon made his first start in the Porsche GT3 Cup Challenge USA by Yokohama for the Austin, Texas-based Moorespeed team at Road America, winning both races. He followed that with two more wins at VIRginia International Raceway. The newest Canadian champion can extend his success at two events at Sonoma Raceway on September 15 – 16, and the final two races of the year at Road Atlanta, October 11 – 12.
Roman De Angelis was second to his Mark Motors teammate at CTMP and in the Championship. In fact, De Angelis, who is also a regular in the USA series, was the only driver to best Robichon all season by winning Round 5 at Montreal's Circuit Gilles Villenueve on June 9.
Zach Robichon, Driver, No. 98 Mark Motors Porsche 911 GT3 Cup.
"This weekend has been good, and stressful to be honest. When I got here, I knew yesterday that all I needed to do was finish second to clinch the championship. But because of that I don't think I drove my best yesterday and I was looking in the rearview mirror a little too much. Today, I didn't want to do that. I wanted to do it properly and give a proper send off for what the team deserved just because they've been fantastic this year and this is all about them."
Social Media.
Porsche Cars North America. @Porsche
Porsche GT Team (North America). @PorscheNARacing
Porsche Motorsport – GT Cars. @PorscheRaces
Porsche Racing. @Porsche_Team
Porsche Motorsport North America @porschecustomerracingna (Instagram)
Porsche Rennsport Reunion VI. #PorscheRennsport
Model Hashtags.
Porsche 911 RSR. #911RSR
Porsche 911 GT3 R. #911GT3R
Porsche 911 GT3 Cup. #911Cup
Event Hashtag.
Grand Prix of Watkins Glen #PWCTheGlen
Series Hashtags and Handles.
GT3 Cup Challenge USA. #GT3USA
GT3 Cup Challenge Canada. #GT3CAN
Pirelli Trophy West USA. @PirelliTrophy (Twitter)
@PirelliTrophyWestUSA (Instagram) Intercontinental GT Challenge. @IntercontGTC
Future Porsche Events.
IMSA WeatherTech SportsCar Championship.
Event: Continental Tire Monterey Grand Prix, WeatherTech Raceway Laguna Seca
Dateline: Monterey, California
Date: Friday – Sunday, September 7 – 9, 2018
Track Length: 2.238-miles, 11-turn
Race Duration: 2-Hours, 40-minutes
Class: GTLM (Porsche 911 RSR)
GTD (Porsche 911 GT3 R)
Round: GTLM. 10 of 11
GTD. 10 of 11
Next Round: Petit Le Mans, Road Atlanta, October 10 – 13, 2018
IMSA Continental Tire Sports Car Challenge.
Event: Continental Tire Monterey Grand Prix, WeatherTech Raceway Laguna Seca
Dateline: Monterey, California
Date: Friday – Sunday, September 7 – 8, 2018
Track Length: 2.238-miles, 11-turn
Race Duration: 2-Hours
Class: GS (Porsche Cayman GT4 Clubsport MR)
Round: GS. 9 of 10
Next Round: Petit Le Mans, Road Atlanta, October 10 – 13, 2018
IMSA Porsche GT3 Cup Challenge USA by Yokohama.
Event: Porsche GT3 Cup Challenge, Sonoma Raceway
Dateline: Sonoma, California
Date: Friday – Sunday, September 14 – 17, 2018
Track Length: 2.52-miles, 12-turn
Race Duration: 2, 45-Minute Races
Class: Platinum (Porsche 911 GT3 Cup, MY 2017 - 2018)
Gold (Porsche 911 GT3 Cup, MY 2015 – 2016)
Round: 13 – 14 of 16
Next Round: Petit Le Mans, Road Atlanta, October 10 – 13, 2018
FIA World Endurance Championship.
Event: Six Hours of Fuji, Fuji Speedway
Dateline: Fuji, Japan
Date: Friday – Sunday, October 12 – 14, 2018
Track Length: 2.84-miles, 16-turn
Race Duration: 6-Hours
Class: LMGTE-Pro (Porsche 911 RSR)
LMGTE-Am (Porsche 911 RSR)
Round: 4 of 8
Next Round: Six Hours of Shanghai, Shanghai, China, November 16 - 18, 2018