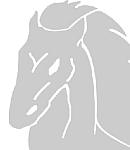 Porsche Motorsports Weekly Event Notes: Monday, August 20, 2018
This Week.
• Porsche Podium. 911 GT3 R GTD Runner-up, 911 RSR Fifth in GTLM at VIR. • Silverstone Podiums. Porsche 911 RSR Scores Pro Podium, Amateur Win.
Upcoming Porsche Race Events.
Pirelli World Challenge.
Event: Sprint Championship Finale: Grand Prix of Watkins Glen, Watkins Glen International
Dateline: Watkins Glen, New York
Date: Friday – Sunday, August 10 – 12, 2018
Track Length: 3.4-miles, 11-turn
Race Duration: 2, 50-minutes
Class: GT (Porsche 911 GT3 R)
GTS (Porsche Cayman GT4 Clubsport MR)
Round: GT. 9 and 10 of 10
GTS. 9 and 10 of 10
Next Round: Season Finale
Porsche Profile.
Event Story Lines.
Porsche Podium. 911 GT3 R GTD Runner-Up, 911 RSR Fifth in GTLM at VIR.
Wright Motorsports celebrated their second podium result of this year's IMSA WeatherTech SportsCar Championship on Sunday with Porsche works driver Patrick Long (Manhattan Beach, California) and Porsche Selected Driver Christina Nielsen (Denmark). After winning the Road America race with the No. 58 Porsche Consulting/Porsche Digital Wright Motorsports Porsche 911 GT3 R, they followed up with another top result, scoring a second-place finish in the GTD class at the VIRginia International Raceway (VIR). In the August 19 Michelin GT Challenge at VIR, Earl Bamber (New Zealand) and Laurens Vanthoor (Belgium) secured fifth-place in the GTLM class with the No. 912 factory-entered Porsche 911 RSR. A technical defect after an hour put an early end to the race for the No. 911 sister car shared by Nick Tandy (Great Britain) and Patrick Pilet (France).
Although Pilet took the green flag from second overall on the grid for the Porsche GT Team, the first grid row did not bring any luck. After handing the car off to Tandy, the British driver had to park the car trackside with damage to the drive train while running in the lead. The 510 hp Porsche 911 RSR driven by Bamber and Vanthoor received a drive-through penalty after an incident on the first lap. In the two hours and 40 minute-race, the pair worked forward from the back of the field and ultimately took checkered flag in fifth-place. This puts Porsche on third-place in the manufacturers' classification.
The tenth and penultimate round of the championship is September 9 at WeatherTech Raceway Laguna Seca in Monterey, California.
Steffen Höllwarth, Porsche Program Manager, IMSA SportsCar Championship.
"That was a day with more lows than highs. Our number 912 car made contact with another vehicle in the first lap, which resulted in damage to a rim and we had to pit prematurely. On top of that, there was a drive-through penalty. In the end, we finished fifth. We implemented an aggressive strategy to put the 911 amongst the frontrunners. After about an hour there was a technical defect in drive train. However, it wasn't all negative. Our strategies were great, and the team put in perfect pit stops. We'll be back in full force at Laguna Seca."
Patrick Long, Driver, No. 58 Porsche Consulting/Porsche Digital Wright Motorsports Porsche 911 GT3 R.
"At my last pit stop I was running eighth. I asked my team who else was left to pit. They said, 'Nobody'. I pulled my seatbelt even tighter and went for it. The car was magic on the long run. We didn't quite have the pace on the straights or over a long lap but we knew there was going to be tire degradation and Lexus was out of tires there at the end. I ran a pretty aggressive race. I pretty much gave each guy three laps and if they were blocking me, I kind of had to get a little physical. But I ran people the way I would expect other people to run me. I had a good time out there. Thank you to Wright Motorsports and to Porsche for sticking with us. We had a really tough start to the year and now it feels really good to be back at racing with these guys. Of course, I always want the win but some days all you can do is take the podium and push forward."
Christina Nielsen, Driver, No. 58 Porsche Consulting/Porsche Digital Wright Motorsports Porsche 911 GT3 R.
"I think VIR is the most challenging track we drive all year. So it's definitely a good result here. The team worked really hard. I had a minor mistake in the pit stop, which unfortunately cost us the max, the victory or at least the chance to battle for it. But Patrick did an amazing job and the team executed so well. It wasn't perfect, it was maybe 99 percent overall, but to finish second with that, it feels pretty darn good."
Earl Bamber, Driver, No. 912 Porsche GT Team Porsche 911 RSR.
"I gained a position right at the start, but then someone hit the rear of my car. We were handed a drive-through penalty and that threw us to the back of the field. Laurens then had to deal with the after-effects of the collision and couldn't do better than fifth-place."
Laurens Vanthoor, Driver, No. 912 Porsche GT Team Porsche 911 RSR.
"Everything was okay at the start of my stint. Earl, however, was nudged in the first lap and I'm sure that's what caused the damage. After driving for a while, the diffuser played up more and more. That was disastrous, of course, because the downforce at the rear axle got increasingly less. In the end, the car was virtually un-drivable and I'm pleased that we actually made it to the finish."
Patrick Pilet, Driver, No. 911 Porsche GT Team Porsche 911 RSR.
"The engineers put a well set-up car on the track for us today. Everything came together perfectly. I drove economically to conserve fuel so that we could stay out longer. Our strategy worked perfectly, as well, because we were running at the front when we had to retire unfortunately."
Nick Tandy, Driver, No. 911 Porsche GT Team Porsche 911 RSR.
"Obviously we're very disappointed that we couldn't score any points. We could have actually won, because the team implemented a terrific strategy that propelled us to the front. While I was in the lead, I suddenly noticed that something was wrong and I lost power. And that was the end."
Silverstone Podiums. Porsche 911 RSR Scores Pro Podium, Amateur Win.
In round three of the FIA World Endurance Championship (WEC) at the Silverstone Circuit in Great Britain, Kévin Estre (France) and Michael Christensen (Denmark) finished in third-place at the wheel of the No. 92 Porsche 911 RSR. The No. 91 sister car driven by Austria's Richard Lietz and Gianmaria Bruni of Italy initially finished in second-place, however, the car was subsequently disqualified from the LMGTE-Pro class due to an irregularity in the ride height. Four additional Porsche 911 RSR race cars tackled the LMGTE-Am class for Pro-Am entries. Victory in the class went to Dempsey Proton Racing with Porsche Young Professional Matt Campbell (Australia), Christian Ried (Germany) and Porsche Junior Julien Andlauer (France).
Porsche continues to lead the manufacturers' classification in the GTE-Pro class as well as the drivers' classification of both the GTE-Pro (Christensen and Estre) and GTE-Am classes (Campbell, Ried and Andlauer) in the WEC.
Estre got off to a quick start and made the most of a collision among the front pack of the 34-car-strong field to sweep to the front of the LMGTE-Pro class. When his teammate, Christensen, experienced tire problems in the second stint, they fell back to sixth-position, but through pit stop strategy, worked back up to the front and finished third.
In the LMGTE-Am category, the Dempsey Proton Racing squad with Campbell, Ried and Andlauer started second in class and crossed the finish line first after 168 laps. Starting from pole position, the Project 1 team with IMSA WeatherTech SportsCar Championship regulars Jörg Bergmeister (Germany), Patrick Lindsey (Santa Barbara, California) and Egidio Perfetti (Norway) led the field over two-thirds of the race. The pole-sitting trio ended the race in third-place and celebrated their first podium result in the WEC.
Round Four of the WEC is scheduled for October 14 in Fuji, Japan.
Pascal Zurlinden, Director GT Factory Motorsport.
"Unfortunately, we were informed after the race that an irregularity was detected in the ride height. That threw our number 91 car out of the classification and advanced the number 92 car to third-place. We're still leading the manufacturers' and drivers' classifications. Now we need to focus on the next tasks."
Kévin Estre, Driver, No. 92 Porsche GT Team Porsche 911 RSR.
"Our race started well and I moved into first-place after the start and built up a comfortable lead. Unfortunately, Michael was hampered by tire problems during his stint. We had to call him in earlier than planned and change our strategy. This enabled the Ferrari to overtake us in the pits. At the end, our tires weren't fresh enough to attack again. Still, I'm satisfied with our result."
Michael Christensen, Driver, No. 92 Porsche GT Team Porsche 911 RSR.
"Kévin did a great job at the start. Unfortunately, I then had bad luck with the tires and lost positions and we never managed to really catch up again, even if at times the situation looked promising."
Matt Campbell, Driver, No. 77 Dempsey Proton Racing Porsche 911 RSR.
"I'm absolutely thrilled to have won again. After the first half of the race, we thought we couldn't do much better. But the fact that the number 56 and 90 cars were then handed a time penalty due to pitting under yellow put us back into contention. This was anything but an easy race, but our car was fast and we made the right strategic decisions."
Jörg Bergmeister, Driver, No. 56 Project 1 Porsche 911 RSR.
"That was a race with a lot of highs and lows. We held the lead over long stretches, but then came into the pits under safety car conditions. Unfortunately, we received a 75-second stop-and-go penalty, which threw us down to fifth-place. Luckily I managed to work my way up to third place in the last lap – a conciliatory result for us."
Social Media.
Porsche Cars North America. @Porsche
Porsche GT Team (North America). @PorscheNARacing
Porsche Motorsport – GT Cars. @PorscheRaces
Porsche Racing. @Porsche_Team
Porsche Motorsport North America @porschecustomerracingna (Instagram)
Porsche Rennsport Reunion VI. #PorscheRennsport
Model Hashtags.
Porsche 911 RSR. #911RSR
Porsche 911 GT3 R. #911GT3R
Porsche 911 GT3 Cup. #911Cup
Event Hashtag.
Series Hashtags and Handles.
GT3 Cup Challenge USA. #GT3USA
GT3 Cup Challenge Canada. #GT3CAN
Pirelli Trophy West USA. @PirelliTrophy (Twitter)
@PirelliTrophyWestUSA (Instagram) Intercontinental GT Challenge. @IntercontGTC
Future Porsche Events.
IMSA WeatherTech SportsCar Championship.
Event: Continental Tire Monterey Grand Prix, WeatherTech Raceway Laguna Seca
Dateline: Monterey, California
Date: Friday – Sunday, September 7 – 9, 2018
Track Length: 2.238-miles, 11-turn
Race Duration: 2-Hours, 40-minutes
Class: GTLM (Porsche 911 RSR)
GTD (Porsche 911 GT3 R)
Round: GTLM. 10 of 11
GTD. 10 of 11
Next Round: Petit Le Mans, Road Atlanta, October 10 – 13, 2018
IMSA Continental Tire Sports Car Challenge.
Event: Continental Tire Monterey Grand Prix, WeatherTech Raceway Laguna Seca
Dateline: Monterey, California
Date: Friday – Sunday, September 7 – 8, 2018
Track Length: 2.238-miles, 11-turn
Race Duration: 2-Hours
Class: GS (Porsche Cayman GT4 Clubsport MR)
Round: GS. 9 of 10
Next Round: Petit Le Mans, Road Atlanta, October 10 – 13, 2018
IMSA Porsche GT3 Cup Challenge USA by Yokohama.
Event: Porsche GT3 Cup Challenge, Sonoma Raceway
Dateline: Sonoma, California
Date: Friday – Sunday, September 14 – 17, 2018
Track Length: 2.52-miles, 12-turn
Race Duration: 2, 45-Minute Races
Class: Platinum (Porsche 911 GT3 Cup, MY 2017 - 2018)
Gold (Porsche 911 GT3 Cup, MY 2015 – 2016)
Round: 13 – 14 of 16
Next Round: Petit Le Mans, Road Atlanta, October 10 – 13, 2018
FIA World Endurance Championship.
Event: Six Hours of Fuji, Fuji Speedway
Dateline: Fuji, Japan
Date: Friday – Sunday, October 12 – 14, 2018
Track Length: 2.84-miles, 16-turn
Race Duration: 6-Hours
Class: LMGTE-Pro (Porsche 911 RSR)
LMGTE-Am (Porsche 911 RSR)
Round: 4 of 8
Next Round: Six Hours of Shanghai, Shanghai, China, November 16 - 18, 2018