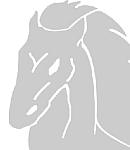 Porsche Motorsports Weekly Event Notes: Wednesday, May 31, 2017
Porsche Motorsports Weekly Event Notes: Wednesday, May 31, 2017
Upcoming Events.
IMSA WeatherTech SportsCar Championship
Event: SportsCar Classic, GTD Class Only, Raceway at Belle Isle Park
Dateline: Detroit, Michigan
Date: Saturday, June 3
Track Length: 2.36-miles, 14-turn
Race Duration: 1-Hour, 40-minutes
Class: GTD (Porsche 911 GT3 R)
Round: GTD. 5 of 12
Next Round: Six Hours of The Glen, Watkins Glen International, Watkins Glen, New York, June 29 – July 2
FIA World Endurance Championship/ 24 Hours of Le Mans.
Event: 24 Hours of Le Mans "Test Day", Circuit del la Sarthe
Dateline: Le Mans, France
Date: Sunday, June 4
Track Length: 8.469-miles, 38-turn
Race Duration: NA
Class: LMP-1 Hybrid (Porsche 919 Hybrid)
LMGTE-Pro (Porsche 911 RSR, MY 2017)
LMGTE-Am (Porsche 911 RSR, MY 2015)
Round: NA
Next Round: 24 Hours of Le Mans, Circuit de la Sarthe, Le Mans, France, June 17-18, 2017
Porsche Profile.
Event Story Lines.
Nine at the Line. Porsche Customer Teams Claim Nine PWC Wins at Lime Rock.
Porsche earned nine class victories during the Pirelli World Challenge weekend at Lime Rock Park in Connecticut, May 26-27. The German manufacturer scored the overall race win in Friday's 60-minute, two-driver SprintX event as well as the Pro-Am class win on both days –in Porsche 911 GT3 Rs entered by Wright Motorsports. Autometrics Motorsports won the GTC-X Am-Am class in both Lime Rock Races. Case-It Racing added the GTS-X Pro-Am class victories on both days in the No. 017 Cayman GT4 Clubsport. Meanwhile, in the 50-minute GTS Sprint Championship, Flying Lizard Motorsports returned to victory lane for the first time since 2013 with two wins in their Cayman GT4 Clubsport MRs.
The overall victory came at the hands Porsche factory driver Patrick Long (Manhattan Beach, California) and Porsche Motorsport Customer Racing Head Marc Lieb (Germany) in the No. 58 Porsche Consulting Wright Motorsports 911 GT3 R. The combination started on the pole position for Friday's Round 5 and never looked back. It was the first win for the team in the SprintX Championship. Unfortunately, Saturday's race met with more frustrating results. Again, starting from the pole position on the 1.5-mile road course as a result of setting fastest race lap on Friday, the No. 58 – in the hands of Lieb – was struck at the start on the right rear corner of the car based on the seventh-generation of the iconic 911. The car spun into the inside wall and then back across the track, coming to rest in Turn One of seven, unable to continue.
Michael Schein (Glen Cover, New York) and Jan Heylen (Tampa, Florida) drove the No. 16 Wright Motorsports Porsche 911 GT3 R to victory on both Friday and Saturday to extend their points lead in the SprintX GT-X Pro-Am drivers' standings and Schein's combined championship GTA aspirations.
Case-It Racing's Adam Merzon (Greenwich, Connecticut) and Trent Hindman (Long Beach, New Jersey) also swept the weekend in the No. 017 Porsche Cayman GT4 Clubsport MR. The Pro-Am category duo took commanding victories on both Friday and Saturday in the GTS-X class sharing the mid-engined machine which shares nearly 80 percent of its parts with the road-going Porsche Cayman GT4.
The one-make class, GT Cup (GTC-X) is open to cars that regularly compete in one-make series such as the Pirelli 911 GT3 Cup car. The all-amateur (Am-Am) driver pairing of Joe Toussaint (Houston, Texas) and Cory Friedman (Charleston, South Carolina) captured both the GTC-X races for the weekend bringing the SprintX race weekend total to seven class wins for Porsche.
The final two titles came from Flying Lizard Motorsports. The Sonoma, California-based team earned its first and second professional wins since 2013 in the 50-minute GTS races – Round 7 and 8 – held on Friday and Saturday. It was Rodrigo Baptista (Spain) in the No. 3 Cayman GT4 Clubsport MR who re-started the victory tally for "The Lizards" and Porsche with strong runs to the top step of the podium both days. Teammate Nate Stacy (Tulsa, Oklahoma) earned third-place both days in the No. 14 Cayman.
Patrick Long, Driver, No. 58 Porsche Consulting Wright Motorsports Porsche 911 GT3 R.
"It's been a great working with Marc this week and trying to convince him to come out of retirement. I'm happy that we were able to score some good championship points and earn the team a win for Race 1. Race 2 was definitely a disappointment from what was otherwise a very strong weekend. From my perspective looking at the replay, the Ferrari to our right decided that he wanted to go five-wide and that doesn't work at Lime Rock. It's unfortunate that it ended our race, but I'm really glad that Marc is alright. We'll bounce back from this and keep pushing towards a championship."
Marc Lieb, Driver, No. 58 Porsche Consulting Wright Motorsports Porsche 911 GT3 R.
"I'm very happy that we were able to come away with the win in Race 1. We had a great, clean race with no incidents on track and our Porsche was fantastic. It was great for the team with good points for the championship. Race 2 was obviously the complete opposite. Just 300 meters after crossing the start/finish line, I was squeezed between two cars and hit, which sent me into the barrier. It was a really disappointing result. I feel very sorry for Pat and Wright Motorsports. We had a very good start to the weekend and they gave us a really fast car, so to end it like that was not good. I wish them the best of luck for the rest of the season and am very sure that they will bounce back at Road America."
Michael Schein, Driver, No. 16 Wright Motorsports Porsche 911 GT3 R.
"It was an awesome weekend for Jan, myself and the Wright Motorsports team. Double win, lots of points so we're in a good position heading into the next SprintX Round at Salt Lake City. Race 1 was a little bit less intense than the second one. I gave Jan the car in second and he made a great pass to take us to the top spot. For Race 2, Jan started second. Unfortunately, our sister car got taken out on the first lap, but Jan made a really strong charge at the start and handed it to me in second. I just had to get around one guy and brought it home in first. It was a lot of fun racing this weekend."
Jan Heylen, Driver, No. 16 Wright Motorsports Porsche 911 GT3 R.
"It's been a perfect weekend for us. John and the guys at Wright Motorsports gave us a really great car. We passed a lot of cars in both races and had a really good platform. As always, Mike did a really great job and made it easy for me. When he passed the car off to me there was only one car that I had to overtake for the lead. I'm happy I was able to do the same in Race 2 and handed the car off to Mike in second, close to the Mercedes. It was a great points weekend for the team. It's just too bad that the sister car had bad luck in the second race because they also had great speed. Hopefully we can build off of this momentum and take it to the next one."
Lizards are Flying. Baptista Gives Porsche Team Two Cayman GT4 Clubsport MR Wins.
Flying Lizard Motorsports is one of the most storied Porsche teams of the first decade of the 21st Century in North American sports car racing. This weekend they returned to that role with two-wins and two third-place finishes in the two Pirelli World Challenge (PWC) GTS races at Lime Rock Park in Connecticut.
Following a transfer of ownership from founder Seth Neiman to current leaders Thomas Blam, Darren Law and Tommy Sadler in 2014, the team moved away from its longtime relationships with the German brand. However, in 2017, the Sonoma, California-based operation returned to the Porsche family fulltime entering a pair of Cayman GT4 Clubsport MRs for Rodrigo Baptista (Spain) and Nate Stacy (Tulsa, Oklahoma) in PWC. It was Baptista who brought the team back to glory by capturing their first professional win since 2013 on Friday, June 26 in Round 7 of the championship. He repeated on Saturday with another victory in the 50-minute sprint race.
Entering the fourth weekend, Rounds 7 and 8, at Lime Rock, the team that had captured American Le Mans Series GT Team Championships in 2008, 2009 and 2013, began to find the sweet spot on its setup of the mid-engine Porsche. It all came together on the short 1.5-mile, 7-turn circuit on Friday when Baptista, known as "Digo" in the paddock, captured not only the team's first professional win under the new ownership but the first-ever PWC win for the Flying Lizard brand. Stacy also gave notice he would be challenging for victories by finishing in third-place in Race 1 of the holiday weekend.
For Saturday's Round 8, Baptista jumped into first-place from the second row of the grid. The Spaniard charged the No. 3 Cayman GT4 Clubsport MR to a commanding lead before running wide off course. The entry, which carries the traditional red and silver Flying Lizard livery, fell to second-place but was closing on the leading Panoz with lap times suggesting he would overtake the front-engined car before the race's end had the Panoz not had a mechanical failure. When the Panoz came to a stop, Baptista retook the point and never looked back capturing his second win in as many races. Stacy battled throughout the race to capture third in the "Pro" category and fourth overall.
Darren Law, Program Manager/Team Principal, Flying Lizard Motorsports.
"I have to say this has been our best weekend so far in the series. Coming away from this one with a sweep. We got two wins with Rodrigo; he just had a phenomenal run. Nate also had a strong run to earn two top-five finishes, which we're very happy about. We're proud of the performance of the team, cars and Porsches. The season is coming together and we're building momentum to the next race. I'm very proud of the entire organization. I also have to thank Porsche Motorsport North America for their support. They did a lot to help us get to this point."
Rodrigo Baptista, Driver, No. 3 Flying Lizard Motorsports Porsche Cayman Clubsport MR.
"It was a great race [Friday]. We did a good start. I think we made a good choice to stay on the slick tires. Before we started the race, we were on the radio discussing which tires to use. We decided to stay on the slick tires. The car was really great in these wet conditions. The team did a perfect job. I want to thank the team for making all this possible."
Nate Stacy, Driver, No. 14 Flying Lizard Motorsports Porsche Cayman Clubsport MR.
"I think the race went well. Rodrigo did an excellent job to finish first, and it was great to get a 1-3 finish. Our car was excellent in the rain. Superb job on whoever made the ABS and traction control systems. The individual wheel speeds were perfect. Anytime the car started to slide, it checked up perfectly and didn't let it go off. It's an amazing car. Hats off to Porsche for making a great car, to Rodrigo for finishing first."
Porsche Town. Porsche 911 GT3 R Customer Teams Race IMSA in Detroit.
Three Porsche customer teams will campaign the 911 GT3 R in the Chevrolet Sports Car Classic in the one-hour, 40-minute IMSA WeatherTech SportsCar Championship race will be held June 3. With the GTLM class – including the Porsche GT Team 911 RSR factory effort – not scheduled to compete on the purpose-built race course laid out on the streets of Detroit's Belle Isle Park, the GTD will headline the GT entries. The 500 horsepower rear-engine 911 GT3 R – Porsche's official entry in the international GT3-specification classes – has one IMSA GTD class victory in 2017, the Rolex 24 At Daytona with Alegra Motorsports.
With the 24 Hours of Le Mans official test day scheduled in France on June 4, many Porsche "works" drivers who regularly compete in the GTD class will not be available to teams as they prepare for the June 17-18 24-hour classic. Alegra, which has Porsche ace Michael Christensen (Denmark) as a regular, will instead see Porsche "Young Professional" Mathieu Jaminet (France) joining Porsche Young Driver Academy graduate Daniel Morad (Canada) to fight for their second win of the season in the No. 28.
The No. 73 Park Place Motorsports Porsche 911 GT3 R earned a podium finish at Detroit in 2016. The black and red machine will see factory driver Jörg Bergmeister (Germany) keeping his 2017 commitment of driving with Patrick Lindsey (Santa Barbara, California) in Michigan.
CORE autosport also keeps its driver lineup behind the wheel of the No. 54. Owner/driver Jon Bennett (Charlotte, North Carolina) and Colin Braun (Harrisburg, North Carolina) are still looking for their first victory of the season and in the GTD class.
All of the WeatherTech Championships teams will return to competition at the Sahlen's Six Hours of The Glen on July 2. The traditional event at Watkins Glen International is Round Three of the Tequila Patrón North American Endurance Championship.
Not Trivial Trivia. Interesting Facts about the Porsche 919 at Le Mans.
The record of 18 overall wins is the most popular figure about Porsche and the 24 Hours of Le Mans. Double it, and this is how many further interesting facts you will find here. Discover what the Porsche 919 Hybrid has in common concerning the power supply of a small village, at what time did Mark Webber complete his first-ever lap in an LMP1 car and when Porsche celebrated its first hybrid race car success.
1 The initial rollout of the first 919 was done by Porsche works driver Timo Bernhard on June 12 in 2013 at the Weissach test track. A little over two years later, he became world endurance champion with the further developed Le Mans prototype.
3 Hollywood stars entered Le Mans with Porsche. Steve McQueen's attempt made it in to the cinema in 1971, Paul Newman came overall second in 1979 while Patrick Dempsey also climbed the 2015 podium, finishing second in the LMGTE-AM class.
3.2 hours is the average time each of the Porsche LMP drivers spend on a massage bed during the 24-hour race.
4 Porsche LMP team members were the small delegation visiting Le Mans in 2013 for research purposes one year before the return to the top category. They witnessed the 911 RSR take the first factory win (LMGTE-Pro class) since 1998.
5 people were on board at the end of 2011 when Porsche, under the guidance of Fritz Enzinger, began to prepare for the LMP return. Since 2015 the team's head count is 260 with 160 of them being engineers.
6 Porsche LMP drivers in three bedrooms: two drivers each share a container behind the pit box to rest and sleep. A shared bathroom is included. Quietness is not an option.
8 megajoules from energy recovery systems per lap in Le Mans is the highest category from the efficiency regulations. Porsche was the first – and for a long time – only manufacturer in that category. The trendsetting challenge behind this: the more electrical power the 919 uses, the less fuel it is allowed to burn.
10 At 10pm on 10 June 2015, Neel Jani set off for the first Le Mans qualifying session. He lapped the circuit in 3-minutes, 16.887-seconds – which remains a record time.
12 men were the advance guard that began on May 23, 2017, almost four weeks before the race, to build up the two-floor steel hall behind the Porsche LMP pit box. On May 30, a convoy of eight semi-trailers arrived containing the racecars and the entire equipment. For the test day on June 4, everything has to be in place.
14 gigabyte of data is sent by each 919 to the pits during the 24 hours.
15 minutes before the 919's maiden race, at Silverstone in 2014, Team Principal Andreas Seidl spun his tension into a funny quote: "That's one small step for mankind, but one giant leap for Porsche – we've got two LMP1 cars on the grid!"
19.9 kilograms is the weight of a rim with Michelin tire. Mechanic Rainer Mühlhäuser manages to pick up a used wheel and attach a new one by using only one hand respectively. Since he did that at the opening WEC race in Silverstone, others down the pit lane are practicing this truly impressive feat.
20 hours in to the race when car number 20 took the lead in 2014. 20 minutes after Mark Webber had begun his final stint, he brought home this number 20 car on electric drive – engine failure. 20 minutes later the number 14 sister car suffered a gearbox failure.
20:32 was the time in complete darkness on December 9 in 2013 when Mark Webber started his first ever lap at the wheel of an LMP1 car on a circuit he had never driven on. This Portimão, Portugal test was a turning point: The 919 Hybrid's initial V4 engine had caused heavy vibrations. By December, the problem was solved.
25 On October 10 in 2014, practice day in Fuji, the team congratulated Brendon Hartley for his 25th birthday – including presents. Unfortunately, it was one month early
30 stops for refueling and ten stops for changing Michelin tires and drivers is anticipated for each Porsche 919 Hybrid during the Le Mans race.
54 consecutive laps - Romain Dumas as well as Neel Jani were at the wheel of the winning car at night during the 2016 Le Mans. Due to safety car periods, Dumas' stint was exaggerated to the longest stint of all the Porsche LMP drivers. It lasted from 00:13 hrs until 03:38 hrs. That's almost the duration of two Formula 1 Grands Prix.
60/40 – Around 60 percent of the 919 Hybrid's recovered energy comes from the front brakes, around 40 percent is provided by the exhaust system.
65 people form the Porsche LMP Team's operational crew at a six-hour race. At the Le Mans 24-Hours this number is 90.
90 degree is the cylinder angle of the 919 Hybrid's V4 combustion engine. But its operating mode is one of a steep standing "boxer" engine.
100% - At the 2015 final WEC round in Bahrain, both throttle barrel levers broke on the Timo Bernhard/Brendon Hartley/Mark Webber car. The fact that the three drivers still reached the checkered flag and became world champions was thanks to a mechanic's clever idea and quick thinking engineers: mechanics had locked the barrels on full throttle – by putting two pliers into the engine, fixed with cable straps – while engineers were busy programming in real time to keep the car running.
239 – On November 30, 2014, Mark Webber was on lap 239 at the season's finale in São Paulo when he suffered the worst crash of his entire career.
248 – After 248 laps in São Paulo, Neel Jani in the sister car, scored the first race win of the Porsche 919 Hybrid.
395 laps were covered by Earl Bamber/Nico Hülkenberg/Nick Tandy on their way to win the 2015 Le Mans 24-Hours. The three LMP rookies agreed before the race that they each drive the speed they were comfortable while trying to avoid hitting anything. This way a podium finish should be doable. The plan resulted in the first overall victory for Porsche since 1998.
397 laps is the longest distance ever covered during the Le Mans 24-Hours. The 2010 winners all had a Porsche junior background (Timo Bernhard/Romain Dumas/Mike Rockenfeller). They shared an Audi when they covered the 3,367.65-miles (5,410.713 kilometers).
400 HP contribute the two different energy recovery systems (front axle brakes and exhaust). On demand, an electric engine powers the front axle and turns the 919 Hybrid in to what is in effect, a temporary four-wheel drive car.
< 500 HP is the output of the 919's turbocharged petrol engine that drives the rear axle.
919 – The 919 Hybrid is the only LMP1 that regains energy not only when braking but also when accelerating, thanks to exhaust energy recovery.
1900 was the year when Ferdinand Porsche created the first car with a serial hybrid drive. Its name "Semper Vivus" translates to "always alive". Two wheel hub electric engines (20 ampere at 90 volt each) and a battery were constantly serving two combustion engines by a dynamo. At the 1901 Semmering hill climb race, an improved version of the Lohner Porsche prototype comfortably achieved the best time of an electric car. Afterwards a small series of two-seater electric compact cars were built.
2013 – The smell would linger for two-hours if a driver broke wind in the car commented Neel Jani – unhappy with the cockpit ventilation of the first test car back in 2013.
22,984 shifts (up and down shifting) of the winning Porsche 919 Hybrid's gearbox during the 2016 Le Mans 24-Hours.
62,000 kilowatt hours of electrical energy have been recuperated by Porsche 919 Hybrids during a total mileage of 199,460 miles (321,000 kilometers) accumulated during testing and race weekends from their two energy recovery systems (brake energy from the front axle and exhaust energy). If the 919 was a "power station", this energy would have been the capacity to power a village of 15 houses, each occupied by four people, for an entire year.
120,000 revs and more per minute of the turbine that sits in the exhaust and drives a generator. To recover energy also at low engine revs, the turbine has variable geometry. The turbocharger instead works without VTG.
128,000 kilometers (79,535 miles) have been completed by various variants of the Porsche 919 Hybrid from early 2014 until the end of May 2017 during race weekends (including practice and qualifying).
193,000 kilometers (119,925 miles) from testing since 2013 add to this impressive tally.
243,000 kilometers (150,993 miles) had been clocked up by the identical specification of the Porsche 919 Hybrid's water pump with no issue when it suddenly failed at 23:13 hrs in 2016 at Le Mans. At 01:56 hrs, Bernhard/Hartley/Webber returned to the race now 39 laps be-hind the leaders.
Gidley Returns. Veteran Driver Cleared to Race GAINSCO Porsche 911 GT3 R Test.
Three years and five months after his horrific accident at the 2014 Rolex 24 At Daytona, Memo Gidley tested the No. 99 GAINSCO Auto Insurance® Porsche 911 GT3 R on May 25 at Sonoma Raceway.
Gidley suffered fractures in his back, knee, heels in the "freak" accident while driving the No. 99 Red Dragon™ early in the 24-hour event in January of 2014. He spent several months in the hospital, endured eight surgeries and an intense three-year rehabilitation, but his focus never wavered.
Gidley's test run in the No. 99 Porsche 911 GT3 R was close to the distance of a Pirelli World Challenge sprint race (50-minutes). Although Gidley was new to the Porsche and several of its features including anti-lock braking system and the IndyCar track configuration at Sonoma Raceway, he wasted no time familiarizing himself with the new Red Dragon.
Gidley joined the GAINSCO/Bob Stallings Racing team in 2012 and competed in three Rolex 24 At Daytona races in 2012, 2013 and 2014. Bob Stallings stayed with Gidley in Daytona after the accident and has kept a close eye on his recovery. Stallings was pleased to give Gidley his first opportunity to drive a racecar again,
Memo Gidley, No. 99 GAINSCO/Bob Stallings Racing Porsche 911 GT3 R.
"It felt awesome. It felt so natural; it's just such a comfortable environment for me. I've worked so hard to get to this point, and this was my ultimate goal. There were a lot of days where it wasn't going well, but I just kept imagining getting back out on the track, getting back behind the wheel. I just wanted to be a driver looking for a ride, and now I am…I am back!"
Bob Stallings, owner, No. 99 GAINSCO/Bob Stallings Racing Porsche 911 GT3 R.
"Memo is back behind the wheel of a racecar again and it was a great day for him and all of us on the GAINSCO/Bob Stallings Race Team. His indomitable human spirit is amazing and an inspiration. He has come back from very difficult circumstances to do what his heart aches for…racing!"
PCA Clash. Cayman GT4 Clubsport One-Make Series Runs at Watkins Glen.
The Porsche Club of America (PCA) Club Racing Porsche Cayman GT4 Clubsport Trophy East series will return to iconic Watkins Glen International as part of the 17th annual Clash at The Glen PCA event June 2-4.
Drivers enjoyed close, competitive racing in humid temperatures and stormy weather conditions at scenic Barber Motorsports Park for the first time during the annual Barber Historics weekend two weeks ago. Now, 18 drivers will compete on the 3.4-mile, 11-turn hilltop track located in Watkins Glen, New York, at the southern tip of Seneca Lake.
Tennessee PCA Region member Curt Swearingin, who was a rookie and a bit of an underdog during the inaugural 2016 season, has won seven straight races in the Championship class since the season wrapped up at the Daytona International Speedway last October. After winning his very first race at Daytona, he followed it up this year by sweeping both weekends at Road Atlanta and Barber Motorsports Park - winning both sprints and the enduros.
David Baum, who represents the Western Michigan PCA Region, has been close on Swearingin's heels this season in his No. 24 Autometrics Motorsports entry. The 2016 second-place Championship-class driver is second in points this year and recently gained three podium finishes - including a second-place performance in the enduro - at Barber.
TOPP Racing father-and-son duo David and Russell Walker are also hoping to continue their enduro success after two third-place finishes while sharing their No. 28 TOPP Racing entry at Road Atlanta and Barber this year.
The PCA Club Racing Porsche Cayman GT4 Clubsport Trophy East series will be part of five car classes racing at this weekend's event, which will feature more than 270 Porsches racing on one of the most well known tracks in the world.
Porsche Entries at Detroit Belle Isle.
IMSA WeatherTech SportsCar Championship.
Total Car Count: Three (3) Porsche entries will be competing in the SportsCar Classic, GTD Class Only, Raceway at Belle Isle Park in the IMSA WeatherTech Series.
GTD Class – Three (3) Porsche 911 GT3 R.
No. 28 Alegra Motorsports Mathieu Jaminet (France)/ Daniel Morad (Canada)
No. 54 CORE autosport Jon Bennett (Charlotte, North Carolina)/ Colin Braun (Harrisburg, North Carolina)
No. 73 Park Place Motorsports Jörg Bergmeister (Germany)/ Patrick Lindsey (Santa Barbara, California)
FIA World Endurance Championship (WEC).
Total Car Count: Eight (8) Porsche racecars are officially entered for the 24 Hours of Le Mans – Round 3 of the FIA World Endurance Championship (WEC). A ninth Porsche 911 RSR (MY 2015) is a reserve entry for the LMGTE-Am class.
LMP1 Hybrid Class – Two (2) Porsche 919 Hybrid.
No. 1 Porsche LMP Team Neel Jani (Switzerland)/ André Lotterer (Germany)/ Nick Tandy (Great Britain)
No. 2 Porsche LMP Team Timo Bernhard (Germany)/ Earl Bamber (New Zealand)/ Brendon Hartley (New Zealand)
LMGTE-Pro Class – Two (2) Porsche 911 RSR. (Model Year 2017)
No. 91 Porsche GT Team
Richard Lietz (Austria)/ Frederic Makowiecki (France)/ Patrick Pilet (France) No. 92 Porsche GT Team Michael Christensen (Denmark)/ Kévin Estre (France)/ Dirk Werner (Germany)
LMGTE-Am Class – Four (4) Porsche 911 RSR. (Model Year 2015) are officially entered and one 911 RSR in reserve.
No. 77 Dempsey-Proton Racing
Matteo Cairoli (Italy)/ Christian Ried (Germany)/ Marvin Dienst (Germany) No. 86 Gulf Racing Michael Wainwright (Great Britain)/ Benjamin Barker (Great Britain)/ Nicholas Foster (Australia)
No. 88 Proton Competition Nicholas Yelloly (Great Britain)/ Stéphane Lemeret (Belgium)/ TBA
No. 93 Proton Competition Patrick Long (Manhattan Beach, California)/ Abdulaziz Turki Al Faisal (Saudi Arabia)/ Michael Hedlund (Woodside, California)
Reserve.
Mentos-Proton Racing
Egidio Perfetti (Norway)
Where to Watch:
All IMSA Series information, audio and live timing and scoring for each on-track session is additionally available on the IMSA App
IMSA WeatherTech SportsCar Championship. Channel/Web Address
Qualifying Broadcast
Friday, June 2
4:45 p.m. – 6:00 p.m. ET IMSA.tv and IMSA App
Race Broadcast. Live
Saturday, June 3
12:30 p.m. – 2:30 p.m. ET
FS2
Audio Streaming IMSA.tv and IMSA App
Live Timing and Scoring IMSA.tv and IMSA App
All FIA World Endurance Championship information, audio and live timing and scoring for each on-track session is additionally available on the WEC App and at www.FIAWEC.com .
FIA World Endurance Championship. Channel/Web Address
Testing Broadcast
Sunday, June 4 FIAWEC.com and FIA WEC App
Social Media.
Porsche Cars North America. @Porsche
Porsche GT Team (North America) @PorscheNARacing
Porsche Motorsport – GT Cars. @PorscheRaces
Porsche Racing – 919 Hybrid. @Porsche_Team
Model Hashtags.
Porsche 911 RSR. #911RSR
Porsche 911 GT3 R. #911GT3R
Porsche 911 GT3 Cup #911Cup
Porsche 919 Hybrid. #919hybrid
Event Hashtag.
Sports Car Classic #DetroitGP
24 Hours of Le Mans #LM24
Series Hashtags and Handles.
GT3 Cup Challenge USA. #GT3USA
GT3 Cup Challenge Canada. #GT3CAN
PCA Club Racing Porsche Cayman GT4 Clubsport Trophy East @CaymanGT4CSEast #GT4CSE
Pirelli GT3 Cup Trophy USA @PirelliCupUSA
Future Porsche Events.
FIA World Endurance Championship (WEC)
Event: 24 Hours of Le Mans, Circuit del la Sarthe
Dateline: Le Mans, France
Date: Saturday, June 17 - Sunday, June 18
Track Length: 8.469-miles, 38-turn
Race Duration: 24-Hours
Class: LMP-1 Hybrid (Porsche 919 Hybrid)
LMGTE-Pro (Porsche 911 RSR, MY 2017)
LMGTE-Am (Porsche 911 RSR, MY 2015)
Round: 3 of 9
Next Round: 6 Hours of Nürburgring. Nürburgring, Germany, July 16. 2017
Ultra 94 IMSA Porsche GT3 Cup Challenge Canada by Yokohama
Event: Formula 1 GP of Canada,
Circuit Gilles Villeneuve
Dateline: Montreal, Quebec, Canada
Date: Race 1. Saturday, June 10
Race 2. Sunday, June 11
Track Length: 2.71 mile, 13-turn Road Course
Race Duration: Two, 45-minute races
Class: Platinum (Porsche 911 GT3 Cup, MY 2017)
Gold (Porsche 911 GT3 Cup, MY 2014-2016)
Round: 3 and 5 of 12
Next Round: Six Hours of The Glen, Watkins Glen International, Watkins Glen, New York, June 29 – July 2
IMSA WeatherTech SportsCar Championship
Event: Sahlen's Six Hours of The Glen, Watkins Glen International
Dateline: Watkins Glen, New York
Date: Sunday, July 2
Track Length: 2.459-miles, 11-turn
Race Duration: 6-Hours
Class: GTLM (Porsche 911 RSR)
GTD (Porsche 911 GT3 R)
Round: GTLM. 5 of 11
GTD. 6 of 12
Next Round: Sports Car Grand Prix, Canadian Tire Motorsports Park, Bowmanville, Ontario, Canada, June 9, 2017
IMSA Porsche GT3 Cup Challenge USA by Yokohama
IMSA ULTRA 94 Porsche GT3 Cup Challenge Canada by Yokohama
Event: Sahlen's Six Hours of The Glen, Watkins Glen International
Dateline: Watkins Glen, New York
Date: Race 1. Friday, June 30
Race 2. Saturday, July 1
Track Length: 3.4-miles, 20-turn
Race Duration: Two, 45-minute races
Class: Platinum (Porsche 911 GT3 Cup, MY 2017)
Gold (Porsche 911 GT3 Cup, MY 2014-2016)
Round: USA. 7 and 8 of 14
Canada. 3 of 12
Next Round: USA. Road Race Showcase, Road America, Elkhart Lake, Wisconsin, August 5-6, 2017
Canada. Streets of Toronto, Toronto City Street Course, Toronto, Ontario, Canada, July 15-16, 2017