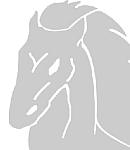 Porsche Carrera Cup North America Motorsport Notes - Preview - COTA
Rounds 15 & 16 October 17, 2023
Circuit of The Americas, Austin, Texas
Austin, Texas. Porsche Deluxe Carrera Cup North America enters its final two rounds of 2023 in front of what is expected to be the largest audience in series history. The Formula 1® Lenovo United States Grand Prix at the Circuit of The Americas (COTA) in Austin, Texas will close the third season of the premier Porsche one-make race series on the continent. The all Porsche 911 GT3 Cup, type 992, race series is in a supporting role to the Formula 1 World Championship, October 20 – 22. This is the second stop this season for Carrera Cup North America with the world's most popular motorsport. Rounds three and four of the series were held in conjunction with the Grand Prix of Miami, May 5 – 7. The 3.4-mile, 20-turn road course near the capital of Texas will officially crown champions in all three classes: Pro, Pro-Am and Am as well as an overall Entrants Championship for teams.
• Full Field. 38 Porsche 911 GT3 Cup race cars are entered for competition at COTA.
o Pro class. 23 Pro-Am class. 8 Am class. 7
o Teams. 13 race teams are represented across all three classes.
• Point Leaders.
Pro. Riley Dickinson has earned 328 points and has provisionally been awarded the Drivers' Championship for the Pro class. With 25 points per win, two points for each pole position and one marker each for fastest race lap, 56 points remain available entering the Circuit of The Americas. Dickinson holds a 124-point margin over Tom Sargent (Australia) in second place (204 points) and is plus 139 points up on Will Martin (United Kingdom).
Pro-Am. Efrin Castro (Dominican Republic) holds the top spot in the Pro-Am with 298 points, an 84-point margin over nearest competitor Marco Cirone (Canada). However, Cirone is not entered this weekend. Moisey Uretsky (Miami, Florida) sits third in the Pro-Am class with 185 points. Uretsky, in the No. 44 Accelerating Performance Porsche is 113 points behind Castro.
Am. The Am class remains between MDK Motorsports teammates as it has for most of the season. Team owner Mark Kvamme (Columbus, Ohio) saw his lead give way to teammate Scott Noble (Dallas, Texas) after the pairings lowest performing two rounds were dropped (see "Drop two" section below). Noble enters the finale with 296 points to Kvamme's 284 (a 12-point deficit).
Entrants. Kellymoss has provisionally won its third consecutive Entrants Championship. The race team owned by Andy Kilcoyne and Victoria Thomas has earned 322 points coming to COTA. An 87-point lead over JDX Racing and a 97-point margin on McElrea Racing in third place.
• Season winners. Entering the final two rounds at COTA, 12 drivers have stood atop a class podium in the Carrera Cup North America winner's circle. Riley Dickinson (New Braunfels, Texas) secured the provisional Pro class championship at the Indianapolis Motor Speedway, two rounds ago. The third-year driver did so earlier than any driver in the history of the series by racing the No. 53 Racing For Children's Porsche to nine victories, three second place and one third place finish in first 14 rounds. Only once – following an accident – has Dickinson missed the Pro class podium. Joining Dickinson as a Pro class winner in 2023, Will Martin (United Kingdom) has driven the No. 9 JDX Racing Porsche to three victories. Tom Sargent (Australia) has one win in his rookie season racing for first year North American team but longtime Porsche Carrera Cup Australia entrant, McElrea Racing. Jason Hart (Flower Mound, Texas) will attempt to add a second win this weekend behind the wheel of the No. 20 MDK Motorsports Porsche.
The Pro-Am championship has been provisionally won by Kellymoss driver Efrin Castro (Dominican Republic). Castro, who also won the inaugural title in 2021, has seven victories in the No. 65. Five other drivers have race wins as well – the most diverse list of any class. Jeff Mosing (Austin, Texas) has earned two wins but is not entered this weekend. Alan Metni, also of Austin and also not entered, joins Mosing with a pair of victories. Marco Cirone (Canada) most closely chases Castro in the points but enjoyed only one win. Moisey Uretsky (Miami, Florida) has driven the No. 44 Accelerating Performance Porsche to victory lane once while PJ Hyett (West Chicago, Illinois) is the most recent winner in the class claiming race two at WeatherTech Raceway Laguna Seca as part of Porsche Rennsport Reunion 7.
The Am category has been a seven to five win split between MDK Motorsports teammates Scott Noble (Dallas, Texas) and Columbus Ohio's Mark Kvamme. Kvamme, the 2022 class champion, is the owner of MDK Motorsports.
Kellymoss leads the points and the win totals for Entrants. The Madison, Wisconsin-based program has nine victories in the Entrants Championship while JDX Racing has three wins. McElrea Racing and MDK Motorsports each have tallied one overall victory.
• JDX consistency. JDX Racing has been a stalwart of Porsche one-make racing for years. The three-car team is a consistent performer including earning the 2022 Pro class championship with Parker Thompson. The Jeremy Dale-led program enters the finale second in the Entrants Championship, 87 points back from Kellymoss. With race wins by Will Martin (United Kingdom) in the black and gold No. 9 at Long Beach (Race 2), Watkins Glen (Race 2) and the most recent round at WeatherTech Raceway Laguna Seca (Race 2, Round 14 of the championship), the team has compiled more Pro class race wins than any organization other than Kellymoss. JDX Racing also brings Elias De La Torre (Key Largo, Florida) and Alex Sedgwick (United Kingdom) to COTA. Both De La Torre's No. 4 and Sedgwick's No. 98 are also in the Pro class.
• Racing to End Alzheimer's. The mission of Racing to End Alzheimer's, the presenting charity partner of defending Am class champion Mark Kvamme (Columbus, Ohio), is to increase awareness of this terrible disease while giving families a way to honor their loved ones in a very tangible way while raising funds for research and treatment. A key beneficiary of those research funds is the Nantz National Alzheimer Center (NNAC), based in Houston. The NNAC was established by legendary sportscaster Jim Nantz in 2011, to honor his father, who passed away from the disease in 2008. This weekend, the team carries 186 names on the No. 43 Porsche 911 GT3 Cup car driven by Kvamme. For a $250 donation, a loved one's name is placed on the car as it races across the United States (https://www.r2endalz.org), with 100% of the donations matched, and shared between the team's two beneficiaries. Since 2017, Racing to End Alzheimer's has donated over $425,000 to the NNAC to assist vital research.
• Hometown heroes. Texas is home to five of the top drivers in Porsche Carrera Cup North America. Provisional Pro class champion Riley Dickinson is from nearby New Braunfels and is backed by local brand dealer, Porsche of Austin. Nick Boulle, who pilots the No. 3 for MDK Motorsports, is from Dallas while teammate Jason Hart – who drove the No. 20 MDK Porsche 911 GT3 Cup car to a victory in race one at Watkins Glen International hales from Flower Mound. Austin is home to Travis Wiley who will drive the No. 77 Topp Racing. Austin is also home to defending Pro-Am champion Alan Metni who had to pull his No. 99 Kellymoss machine from the entry list after a non-racing accident sidelined him. A Texan could also walk away with the Am class title as current class points leader Scott Noble (No. 10 MDK Motorsports) is from Dallas.
• First time. While previous Porsche one-make series have raced at COTA, this marks the first time for Porsche Carrera Cup North America.
• Drop two. Entering the finale, Pro-Am and Am class drivers have had their lowest two race results removed from consideration for the points championship. The two rounds are automatically dropped entering this final weekend at COTA. These final two races cannot be dropped. While Efrin Castro (Dominican Republic) secured the Pro-Am title entering the Rennsport weekend in the No. 65 Kellymoss Porsche 911 GT3 Cup car – his second championship in the three-year history of the series – the eliminations have dramatically changed the Am class battle swapping the top-two positions. By being allowed to drop round two at Sebring – where he scored zero points – and round five (race one at Miami) where he also failed to score a point, Scott Noble (Dallas, Texas) jumps from second place over teammate and defending class champion Mark Kvamme (Columbus, Ohio) into the lead. He is now 12 points ahead rather than at an eight-point deficit. Kvamme was able to remove two rounds where he scored no points as well but Noble's late season, six-race victory run has given him the better average finish. Kvamme will need to win both races at COTA to repeat as Am class champion.
• Al Holbert Cup. Since its inception, the Porsche Carrera Cup North America has awarded its overall championship trophy in honor of Porsche legend and path maker, Al Holbert. On Sunday evening, the Al Holbert Cup will be officially awarded to Riley Dickinson, the 2023 Pro Class and Overall Champion of the series in its third year.
The Al Holbert Cup was created in recognition of Holbert's commitment, inspiration and leadership in the formation and organization of Porsche motorsports in North America. The silver cup carrying his name is a timeless and traditional trophy to commemorate each Pro class champion. This award recognizes the true racing spirit of Al Holbert conveying his professional driver's skill, engineer's precision and a gentleman racer's passion.
A storied racer and one of the all-time leaders in IMSA race victories (63) and pole positions (27), Al Holbert was a consummate engineer-racer. The Warrington, Pennsylvania-native earned three 24 Hour of Le Mans overall titles as well as two Rolex 24 At Daytona and Mobil 1 Twelve Hours of Sebring victories racing with Porsche. He became synonymous with the brand and became an intricate part of IMSA racing in the 1980s. Through his skills as a driver, owner and businessman the wildly popular No. 14 Holbert Racing Porsche 962 prototypes remain iconic today. As the first Director of Motorsports for Porsche North America – today's equivalent position to PMNA president and CEO – Holbert outlined the future of the German sports car manufacturer's North American racing endeavors. He guided the brand to a fulltime foray in Indy car racing and managed its position as a sports car juggernaut. On October 15, Holbert was unanimously named to inaugural class of the IMSA Hall of Fame.
Following his path, the Porsche Motorsport Pyramid North America continues to allow drivers, teams and partners to climb the ranks from novice to club racer and one-make champion to ultimately ascend to prototype racing against full-factory efforts at Daytona, Sebring and Le Mans all behind the wheel of a Porsche. Riley Dickinson's name will join Seb Priaulx (2021) and Parker Thompson (2022) as Porsche Carrera Cup North America Champion.
• Entry list. The full Porsche Carrera Cup North America entry list can be found at: https://www.imsa.com/wp-content/uploads/sites/32/2023/02/12/2023PCCNACOTAPreEventEntryList_1.pdf .
• To the point.
Current Porsche Carrera Cup North America Championship Point Standings.
http://results.imsa.com/?season=232023&evvent=20Weathertech+Raceway+Laguna+Seca
• Broadcast. All races air on the Peacock streaming app, IMSA.tv and PorscheCarreraCup.us and are archived at: https://www.youtube.com/c/PorscheMotorsportNorthAmerica.
• On the web. www.PorscheCarreraCup.us.
• Schedule. All times Central
The tight scheduling of Formula 1 has forced Porsche Carrera Cup North America to drop the second of its typical two, 30-minute practice sessions. A single session will be held on Friday morning followed by qualifying and Race 1 on Saturday and Race 2 as lead-in to the United States Grand Prix on Sunday.
Friday, October 20.
9:20 a.m. – 9:50 a.m. – Practice 1
Saturday, October 21.
8:35 a.m. – 9:05 a.m. – Qualifying (all classes)
2:10 p.m. – 2:50 a.m. – Race 1 (40-minute race)
Sunday, October 22.
10:50 a.m. – 11:30 a.m. – Race 2 (40-minute race)
* Image courtesy of Porsche Motorsport North America.
10192023