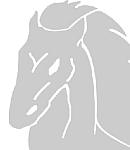 Porsche Deluxe Carrera Cup North America. Event Notes. Road America. Race 1
Rounds 9 & 10.
Elkhart Lake, Wisconsin. July 28, 2023.
Homerun for home team.
Porsche Deluxe Carrera Cup North America entered the second half of its third season with round nine of the 16 race championship at Road America on July 28. The premier one-make race series entered 35 cars, 34 started the first of the twin 40-minute rounds scheduled to race as support for the NASCAR Xfinity Series at the Elkhart Lake, Wisconsin race track this weekend. A three-lap shootout in each of the three classes for the all Porsche 911 GT3 Cup race car championship punctuated the race on the 4-mile road course after an extended red flag stopped the event.
The finish broke a longstanding anomaly on the resume of two-time series championship winning Kellymoss. Until today, the Madison, Wisconsin-based program had only one win in Carrera Cup at its home track. Riley Dickinson (New Braunfels, Texas) corrected that with a pull-away victory in the Pro class driving the No. 53 Racing for Children's Porsche 911 GT3 Cup race car. Teammate Efrin Castro (Dominican Republic) took the Pro-Am class win with the No. 65 Kellymoss Porsche. MDK Motorsports' Scott Noble (Dallas, Texas) captured his second Am class win in the No. 10 Porsche. The second race of the weekend takes the green flag on Saturday, July 28 at 1:15 p.m. ET/12:15 p.m. local CT and 10:15 a.m. PT.
• Pro class winners.
o Race 1. Riley Dickinson (No. 53 Kellymoss Porsche 911 GT3 Cup).
• Pro-Am class winners.
o Race 1. Efrin Castro (No. 65 Kellymoss Porsche 911 GT3 Cup).
• Am class winners.
o Race 1. Scott Noble (No. 10 MDK Motorsports Porsche 911 GT3 Cup)
Highlights.
• Hometown heroes. Kellymoss, based less than two hours from Road America in Madison, Wisconsin, has won both previous Carrera Cup North America championships but had not won in the one-make championship at their home track since the inaugural race here in 2021 (Kay van Berlo). Making the day sweeter for the Andy Kilcoyne and Victoria Thomas-owned operation, they also won the Pro-Am class with Castro.
• Still leading. Riley Dickinson (No. 53 Kellymoss) captured his sixth race win of the season, his ninth podium result of the nine races held thus far. The performance adds another 25 points for the victory plus two points for pole position and one point for the fastest race lap bring his to 225 points for the season. An additional two points will be awarded for tomorrow's pole position.
• Red flag. The race was paused under a red flag with 32 of the 40 minutes remaining. The stoppage came following heavy contact in the track's famous "Kink" – a sweeping and fast corner recognized for its deceptively challenging arc – by multi-time class winner Jeff Mosing (Austin, Texas). Mosing, who had won both Pro-Am class races in the most recent Carrera Cup weekend at Watkins Glen International, struck both the inside and the outside walls of the circuit. The incident totaled the No. 56 Topp Racing Porsche but Mosing was evaluated and released from the Infield Care Center following the incident. P.J. Hyett (Chicago, Illinois) was also involved in the incident. The driver of the No. 23 Kellymoss-prepared Pro-Am class Porsche was also evaluated and released. Neither car will start for tomorrow's race.
• Rubbering In. Road America was paved prior to the start of the 2023 race season. As such, the 4-mile, 11-turn course continues to change as the asphalt cures and race cars run more rubber from the tires into the surface. With multiple series and tire manufacturers competing on the track – including the Michelin Pilot racing slicks of Carrera Cup and the NASCAR Xfinity tires this weekend – the surface and car setup continues to change and challenge the drivers and engineers each session.
• Bubbly milestone. Today marked the first time that Dickinson was able to enjoy champagne to celebrate a victory. The Porsche Junior Program North America driver turned 21-years old prior to Watkins Glen but did not win until race one at Road America.
• Race 2 Grid. By virtue of their second fastest qualifying lap, Dickinson and Alex Sedgwick (UK, No. 98 JDX Racing Porsche) will again start on the front row in Saturday's race.
• Broadcast. All races air on the Peacock streaming app, on IMSA.tv and at PorscheCarreraCup.us before being archived on Porsche Motorsport North America TV: (https://www.youtube.com/c/PorscheMotorsportNorthAmerica).
• Online. Porsche Deluxe Carrera Cup North America: www.PorscheCarreraCup.us .
• Next Up. Race 2. Road America. 1:15 p.m. ET/12:15 p.m. CT and 10:15 a.m. PT on Saturday, July 29.
Quotes.
Riley Dickinson, No. 53 Kellymoss Porsche 911 GT3 Cup. Pro Winner, Race 1.
"First and foremost, I want to wish Jeff [Mosing] the best. That was obviously a huge hit for him. Overall, it was a good race. The car's balance was completely shifted from what we experienced in practice and qualifying. Every time we have been on track the balance has been completely different because of the various cars that are out there running. We learned a lot and it was obviously a good points day for us."
Efrin Castro, No. 65 Kellymoss Porsche 911 GT3 Cup. Pro-Am Winner, Race 1.
"I want to thank the Man Above for letting me finish this race. I feel really bad for Jeff [Mosing] and P.J. [Hyett]. They are both good friends of mine. It was a very short race but it was very tense. It was nonstop. I was in the middle of all the young kids, and they were going at it and I had to try and keep it clean. We were able to have good pace and stayed out of trouble and gave Kellymoss the double for the first time here at their home track. I want to come strong tomorrow."
Scott Noble, No. 10 MDK Motorsports Porsche 911 GT3 Cup. Am Winner, Race 1.
"The first lap was a NASCAR style race between Mark [Kvamme, No. 43 MDK Motorsports] and I. What fun. We were side-by-side all the way to the Carousel. Very exciting to be a part of that type of racing. What a great track. This really shows off drivers and teams. Hats off to the new surface. It was a good run against Mark Kvamme, and I gained another seven points on him so it might be a race by the time we get to COTA [Circuit of the Americas, season finale]."
Image courtesy of Porsche Motorsport North America.
07282023