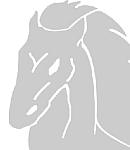 Porsche Deluxe Carrera Cup North America. Pre-Event Notes. Road America
Rounds 9 & 10
Elkhart Lake, Wisconsin. The Porsche Deluxe Carrera Cup North America will open the second half of its third season at Road America, July 27 – 29. The premier Porsche one-make race series will act as support for NASCAR for the first time. The all Porsche 911 GT3 Cup race car series will run a pair of 40-minute races on the 4.048-mile, 14-turn natural terrain road course in Elkhart Lake, Wisconsin with round nine of the 16 race championship coming on Friday, July 28. Round ten will take place just minutes before the NASCAR Xfinity Series feature on Saturday, July 29.
• Full Field. 35 Porsche 911 GT3 Cup race cars are entered for competition at Road America.
o Pro class. 20 Pro-Am class. 8 Am class. 7.
o Teams. 13 race teams are represented across all three classes.
• Track Record. 2:08.061, Kay van Berlo, No. 3 Kellymoss Porsche 911 GT3 Cup, 2022.
• Point Leaders. Riley Dickinson (197 points) has led the points standings since the first weekend of the season and currently holds a 63-point gap over Tom Sargent in second place. That is a nine-point increase gained at Watkins Glen while he has pulled away from Will Martin in third place by 76 points. This despite Martin winning the first round and The Glen. By virtue of his victory in race one at Watkins Glen, Jason Hart is in fourth place with 82 points. A pair of second places last round gives Efrin Castro (170 points) a 20-point margin over Marco Cirone in the Pro-Am class. Cirone is 20-points ahead of Jeff Mosing who won the class both races at Watkins Glen. Mark Kvamme maintains a 50-point lead in the Am class over Scott Noble (197 – 147 points). However, that is actually a two-point drop from where the defending Am class champion stood entering The Glen. Kellymoss gained nine additional points over McElrea Racing in the Entrants championship at Watkins Glen. The two have 182 and 145 points respectively. JDC Racing has 135. Dickinson retains his lead in the Junior ranks.
• Supporting Role. This weekend marks the first time that Carrera Cup has run support to NASCAR. In addition to the Xfinity series, the Porsche one-make series has raced with IMSA 13 times, IndyCar (three times) and Formula 1 (once, with a second race scheduled at COTA to close 2023). Twice the series has shared Long Beach with IMSA and IndyCar. The premier Porsche one-make series has also headlined three times (Porsche Sports Car Together Fest at Indianapolis Motor Speedway in 2021 and 2022 and Circuit of the Americas in '21) and will do so a third time at Porsche Rennsport Reunion 7, September 28 – October 1 at WeatherTech Raceway Laguna Seca.
• Junior Master Classes. Porsche Motorsport North America (PMNA) held its Porsche Motorsport North America Junior Development Program training event at the Porsche Experience Center Atlanta last week. Twelve drivers – six from Carrera Cup and six from Porsche Sprint Challenge North America by Yokohama – spent two days in Atlanta discussing nutrition, mental performance, visual performance training, physical testing and training, use of race simulators, personal brand management, sponsorship, digital and social media and presenting and on-camera training.
Drivers included Riley Dickinson, Jimmy Llibre, Will Martin, Thomas Sargent, Elias De La Torre IV, and Sean Varwig from Carrera Cup and Chloe Chambers, Nicholas Maloy, Aidan Kenny, Zachary Vanier, Riley Pegram and Paul Bocuse from Sprint Challenge. Presenters were Tanner Foust (Personal Brand Management), Jeff Zwart (sponsorship), Bob Varsha (media), Dr. Kalie Baker, Jeremy Mullins (nutrition), Ian Berwick (PAGID Bakes), Scott Baker (Director, Marketing Communications for Porsche Cars North America) and Patrick Long.
• Legacy Tracks. Like Sebring and Watkins Glen International, Road America is one of three tracks to host a Carrera Cup event each season (2021, '22 and now '23).
• Repeat Winners. Only three drivers in the field are capable of a repeat performance at Road America. Grady Willingham (No. 21) won the Pro-Am991 class in 2021 while Marco Cirone (No. 82) took the Pro-Am victory in both 2022 rounds. Mark Kvamme (No. 43) stood on the top-step of the Am class podium in both races last year.
• Record Holder. Carrera Cup regular Dimitri Dimakos earned a new distinction at Road America in May. Driving an unmodified Porsche 911 GT3 RS on Michelin Pilot Sport Cup 2 R N0 street tires, Dimakos set a new production car track record lap of two-minutes, 5.17-seconds. The effort was supported by Goldcrest Motorsports and Carrera Cup Am class driver Jeff Majkrzak.
• Homefield Advantage. Kellymoss needs little extra incentive to perform. However, the overall Carrera Cup championship winning operation the last two seasons will enjoy a homefield advantage at Road America. The entrant of seven cars – spread across all three classes – is based in Madison, Wisconsin, less than two hours from Elkhart Lake. Shockingly, the juggernaut team of the series only has only one overall win here, Kay van Berlo (2021).
• Broadcast. All races air on the Peacock streaming app, IMSA.tv and PorscheCarreraCup.us and are archived at: https://www.youtube.com/c/PorscheMotorsportNorthAmerica.
• On the web. www.PorscheCarreraCup.us .
• Schedule. All times Central
Thursday, June 27.
10:00 a.m. – 10:30 a.m. – Practice 1
3:30 p.m. – 4:10 p.m. – Practice 2
Friday, June 28.
10:45 a.m. – 11:15 a.m. – Qualifying (all classes)
2:55 p.m. – 3:35 p.m. – Race 1 (40-minute race)
Saturday, June 29.
12:15 p.m. – 1:55 p.m. – Race 2 (40-minute race)
Image courtesy of Porsche Motorsport North America
07252023