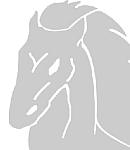 First time winners celebrate on Watkins Glen Podium
Porsche Motorsport Notes.
Porsche Deluxe Carrera Cup North America.

Rounds 7.
June 23, 2023
Watkins Glen International
PDCCNA No. 9/23
Porsche Deluxe Carrera Cup North America saw all three classes won by first timers at Watkins Glen International today. Round seven of the 16 race witnessed an unprecedented sweep of the top step of the podium by drivers who had never stood there before. Porsche veteran Jason Hart (Flower Mound, Texas) captured his first overall, Pro class victory in the No. 20 MDK Motorsports Porsche 911 GT3 Cup race car. In the Pro-Am class of the first of two, 40-minute races scheduled for the weekend at the Watkins Glen, New York-area race track, it was Jeff Mosing (Austin, Texas) in the No. 56 Porsche prepared by Topp Racing. The Am class was captured by John Goetz (Weston, Connecticut) in the Wright Motorsports No. 57. While Goetz has two previous victories in the series, this was his first win of 2023. The second race of the weekend takes the green flag on Saturday, June 24 at 12:20 p.m. ET/9:20 a.m. PT.
• Pro class winners.
o Race 1. Jason Hart (No. 20 MDK Motorsports Porsche 911 GT3 Cup).
• Pro-Am class winners.
o Race 1. Jeff Mosing (No. 56 Topp Racing Porsche 911 GT3 Cup).
• Am class winners.
o Race 1. John Goetz (No. 56 Wright Motorsports Porsche 911 GT3 Cup)
Highlights.
• Veteran conqueror. Hart is a veteran of the Porsche 718 Cayman GT4 Clubsport at other levels of the Porsche Motorsport Pyramid but this was his first win in a Porsche 911 GT3 Cup race car. • Still leading. Riley Dickinson (No. 53 Kellymoss) finished in second place overall retaining his points lead in the Pro class. It was only the second time this season the Texan had not won. He holds a 57 point lead (177 to 120) over Tom Sargent who finished in third-place.
• Staying close. Series rookies Tom Sargent (No. 17 McElrea Racing) continues to look for his first victory in the series but has finished second in six of seven starts in 2023.
• Goetz-ing it done. Goetz has stood on the Carrera Cup podium three times this season with a season high result of second place in the second race at Long Beach.
• Martin disappointed. Will Martin (UK) sat the No. 9 JDX Racing Porsche on the overall pole position. After an early assault by Dickinson and Hart, he pulled away to a comfortable lead until a punctured left front tire forced an extended pit stop. The Long Beach race 2 winner back out after repairs setting the fastest to try and better his qualifying time for Saturday's race, but was unable to do so.
• Coming from behind. Penalties following qualifying impacted race one for two contenders. Ride height violations negated the qualifying lap for both Pro class competitor Michael McCann (Canton, Ohio) in the No. 8 McCann Racing and AM class championship leader Mark Kvamme (Columbus, Ohio) in the No. 43 MDK Motorsports Porsche were forced to start from the back of the field. Kvamme charged back to third-place in class at the finish but McCann suffered an early retirement.
• Going green. Today's race was caution free caution.
• Team Time. Three different teams won today. It was MDK's first overall victory of 2023, Topp's first Pro-Am class win of the season and Wright's first victory of the year.
• Race 2 Grid. By virtue of their second fastest qualifying lap, Martin and Dickinson will again start on the front row in Saturday's race. Hart and Sargent in row two.
• Broadcast. All races air on the Peacock streaming app, on IMSA.tv and at PorscheCarreraCup.us before being archived on Porsche Motorsport North America TV: (https://www.youtube.com/c/PorscheMotorsportNorthAmerica).
• Online. Porsche Deluxe Carrera Cup North America: www.PorscheCarreraCup.us .
• Next Up. Race 2. Watkins Glen International. 12:20 p.m. ET/9:20.m. PT on Saturday, June 24.
Quotes.
Jason Hart, MDK Motorsports, Porsche 911 GT3 Cup. Winner, Race 1.
"Amazing to win one of these races. This means a lot. The competitiveness of this field and the uniqueness of this car… in a good way. You have to spend some time in it to get fast. Kudos to the team. We've changed everything we are allowed to change and we have just found a package that I like. The team was like 'well, if you like it we are going to race it'. We had some ncie race pace. I hurt for Martin but when you win a race, you win a race. Thank you so much to MDK Motorsports for all of the work they have put in to getting these cars to where they are at and to Scott Noble. Without Scott Noble, I am not here. My recommendation to the kids in this series is that they just have to get older since I am probably older that the top five combined."
Jeff Mosing, No. 57 Topp Racing Porsche 911 GT3 Cup. Pro-Am Winner, Race 1.
"It is an honor and a pleasure to be bnack with Porsche Motorsport North America and Topp Racing to run another season. We hunted a setup all weekend and we found something in qualifying that helped us get the race done. Always love racing Efrin [Castro]. He is a always a good clean racer and a lot of fun. He did a great job. This is something we really needed. I am looking forward to another great race with all the guys tomorrow."
*Image courtesy of Porsche Motorsport North America.
06232023