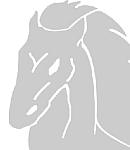 Porsche Motorsport Notes. Mobil 1 Twelve Hours of Sebring
Sebring, Florida. March 14, 2023. With a record 18 overall victories and 100 class victories, Porsche is by far the winningest brand in the Mobil 1 Twelve Hours of Sebring. As the only manufacturer to participate in every IMSA sports car race, Porsche is well represented at Sebring International Raceway for the 71st Running of the 12 Hours of Sebring. The second round of the IMSA WeatherTech SportsCar Championship on March 18 will see eight Porsche-built race cars in the field across three classes (GTP, GTD Pro and GTD). The German sports car manufacturer is also represented by eight more cars in the 1,000 Miles of Sebring FIA World Endurance Championship (WEC) event on Friday, March 17. Four additional Porsche 718 Cayman GT4 RS Clubsport race cars are entered in the Michelin Pilot Challenge on March 16. The Porsche Deluxe Carrera Cup North America – with both rounds also being run on March 16 – will see 41 Porsche 911 GT3 Cup race cars added for a total of 61 Porsche-built race cars competing in various events throughout the weekend.
Four of the newest Porsche prototype race cars, the 963, will compete at Sebring – two each entered by Porsche Penske Motorsport in the WeatherTech GTP class and the WEC Hypercar class. It is the first time all four factory machines have come together in one place. Over 120 Porsche Penske Motorsport team personnel are on-site including six "works" drivers.
The Porsche 911 GT3 R race cars, based on the newest 992 generation of the iconic machine, in the GTD Pro and GTD classes will race under a new Balance of Performance (BoP) adjustment granting the rear-engine racer a 38mm air restrictor, a gain of 6mm from the season-opening round at Daytona.
This is the first time since 2008, Porsche has had the opportunity for an overall win. The marque has the opportunity for a record extending 19th overall victory and 101st and 102nd class win.
By the class.
GTP. 2 Porsche Entries
Porsche and Penske won Sebring overall with the Porsche RS Spyder (2008). Penske has three other Sebring victories (1964, '66, '68). Porsche has 18 overall victories.
• No. 6. Porsche Penske Motorsport Porsche 963.Tandy/Jaminet/Cameron
o Tandy is a three-time winner at Sebring (2018, '19, '20) all with Porsche.
o Jaminet won Sebring's GTLM class in 2021.
o Cameron won the LMPC class in 2011.
o Cameron will play double duty this weekend, racing the WEC No. 5 Porsche 963.
• No. 7 Porsche Penske Motorsport Porsche 963. Campbell/Nasr/Christensen
o Nasr is the overall Sebring winner (DP) in 2019.
o Campbell raced to a GTLM class winner in 2021.
o Christensen is the 2014 GTLM class winner.
o Like Cameron, Christensen will also race the No. 5 Porsche 963 in WEC.
o Will carry the Michelin onboard camera at the 12 Hours.
GTD Pro. 1 Porsche entry
• No. 9 Pfaff Motorsports. Bachler/Pilet/Vanthoor
o Inducted into the Canadian Motorsport Hall of Fame, class of 2022 in February.
o Won GTD class at Sebring (2021). Vanthoor was part of the winning combination.
o Pilet is a two-time Sebring GTLM winner (2018, '19).
o Bachler is making his Sebring debut.
o Vanthoor will race both the IMSA and WEC (No. 6 Porsche 963)
GTD. 5 Porsche entries.
• No. 16 Wright Motorsports. Hardwick/Heylen/Robichon
o Wright is the 2020 GTD class Sebring winner.
o Each driver has won here: Hardwick and Heylen ('20, GTD), Robichon ('21, GTD).
o Hardwick and Robichon will split duty this weekend. They will also pair together in the No. 88 Porsche 911 RSR-19 in the WEC race.
  • No. 77 VOLT Racing Wright Motorsports. Brynjolfsson/Hindman/Root
o Brynjolfsson is a 12 Hour rookie but he and Hindman finished second in Michelin Pilot Challenge here in 2022.
o Hindman won the GTD class pole position in 2019.
o Root raced to a second-place in the Michelin Pilot Challenge with Jan Heylen in 2021.
• No. 80 AO Racing. Hyett/Priaulx/Jeanette
o Introduced a new livery. Known as "Rexy", the "AO Racing Porsche 911 GT3 Rawr". The green, cartoon-style livery was inspired by driver/owner Hyett's children. Hyett has a Tyrannosaurus Rex sticker on his helmet for his son and a unicorn for his daughter.
o Jeannette is the 2010 LMPC pole winner.
o Hyett and Jeannette will launch their 2023 WEC season together in the No. 56 Project 1-AO Porsche 911 RSR-19.
o Priaulx won the first Porsche Deluxe Carrera Cup North America here in 2021.
• No. 91 Kellymoss with Riley. Van Berlo/Metni/Evans
o Van Berlo swept the two rounds of Porsche Deluxe Carrera Cup North America here in 2022. He also won the second round at Sebring in 2021.
o Metni is racing both the 12 Hour and the Porsche Deluxe Carrera Cup North America this weekend – both races with Kellymoss.
o Metni won the first two Porsche Deluxe Carrera Cup North America at Sebring in 2021 and the first of two races in 2022.
o As part of his Porsche Junior North America award last season, van Berlo worked to prepare for the Porsche Junior Shootout with Evans.
o Will carry the Porsche Onboard Camera at the 12 Hours.
• No. 92 Kellymoss with Riley. Brule/Udell/Andlauer
o All are graduates of the Porsche Motorsport Pyramid.
o Udell first met Brule as his driving coach in Porsche one-make racing.
o Udell is the SRO GT4 European Series Silver Cup Champion (2019), Pirelli World Challenge GT Cup Champion ('16) and a Porsche Young Driver Academy Graduate.
o Andlauer is the 2019 Porsche Carrera Cup Germany and 2017 Porsche Carrera Cup France champion.
By the Numbers. Porsche In IMSA.
• 593. Number of IMSA victories for Porsche - Combined Chassis/Engine. (Record). o 243 more than nearest rival Chevrolet.
• 472. Number of IMSA pole positions by Porsche. (Record). o 111 more than nearest rival Chevrolet.
By the Numbers. Porsche at Sebring.
• 18. Overall Wins. Manufacturer Record, Six ahead of its nearest rival, Ferrari.
• 100. Class Wins. Manufacturer Record.
• 39. Porsche 911 Wins. Overall and Class Victories.
• 36. GT class wins (since 1979).
• 17. GT Pole Positions. Manufacturer Record.
• Fastest Overall Race Lap. 130.707 mph (by Derek Bell, 1986, Porsche 962).
• Most Overall Laps Led. 4,198 laps for a total of 19,997.4 miles. Manufacturer Record.
• At least one Porsche has competed at Sebring every year since 1953 – 69 straight races, there was no race in 1974. Manufacturer Record.
• Porsche scored its most recent Sebring win in 2021, GTLM Class, No. 79 WeatherTech Racing Porsche 911 RSR (Campbell/Jaminet/MacNeil) and GTD Class, No. 9 Pfaff Motorsports Porsche 911 GT3 R (Vanthoor/Robichon/Kern).
• Hurley Haywood has 28 starts at the 12 Hours of Sebring (27 of them in Porsches) – Four more than his nearest rival. Has won twice, 1973 (Porsche Carrera) and 1981 (Porsche 935).
Image courtesy of Porsche.
03142023