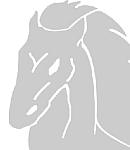 Premier Racing Remains Cool Self as the Heat Rises in Sebring SRO Rounds
Sebring, Florida | September 23, 2022 | Autumn is officially here but in central Florida the heat is on. While the temperatures hover around 90F here at Sebring International Raceway for the penultimate weekend of the SRO Pirelli GT4 America and GT America Powered by AWS seasons, the real heat is building inside the paddock. Although the pressure cooker of being title contenders in both championships should be evident at Premier Racing, the Las Vegas, Nevada-based operation remains its cool collected self, understanding that surest path to its first SRO titles will be through victory lane. Both SRO-sanctioned race series will compete on the Sebring, Florida track September 23 – 25.
As title contenders with only four races remaining in the year, drivers Adam Adelson (Las Vegas, Nevada) and Elliott Skeer (San Diego, California) are steeled by the example of team principal Kent Moore. The sports car racing veteran has been tested in the crucible of the world's most prestigious sports car races. The experience has proven the team's one corner at a time approach, coupled with meticulous preparation of the No. 120 Premier Racing Porsche 718 Cayman GT4 RS Clubsport it runs in both series, will yield the best opportunity to reach the young team's ultimate goal.
In GT4 America, the No. 120 Premier Porsche leads the Pro/Am Team standings as well as the drivers points in the class with Adelson and Skeer. In both cases, it is an eight point margin back to second-place with 25 markers available for the win in each 60-minute race. Adelson is also within striking distance of the GT4 class title in the GT America series which runs one driver for 40-minutes.
Coming to the legendary 3.74-mile, 17-turn race course for rounds 11 and 12, Adelson and Skeer have won three times in the Premier Porsche including both rounds at NOLA Motorsports Park and most recently at Road America in the championship's ninth of ten races run.
After 12 rounds of GT America championship, Adelson has stand-alone victories at VIRginia International Raceway and Road America. He is 17 points out of the lead, one of four drivers capable of winning the year-long drivers' title.
This weekend's four races – two in each series – will paint a clearer picture as the two titles will be decided at the Indianapolis Motor Speedway year-end finale, October 6 – 8. No matter the result, no matter the added heat the team can feel from behind its 500 hp Porsche, Premier plans to maintain its "win races first, championships second" approach entering the cool days of Autumn.
Race weekend schedule (all times ET) |
Friday, September 23
Bronze Driver Test (all series) – 8:00 a.m. – 8:30 a.m.
GT America – Practice 1 – 8:30 a.m. – 9:00 a.m.
GT4 America – Practice 1 – 12:00 p.m. – 12:45 p.m.
GT America – Practice 2 – 1:45 p.m. – 2:15 p.m.
GT4 America – Practice 2 – 5:15 p.m. – 6:00 p.m.
Saturday, September 24
GT America – Qualifying – 8:00 a.m. – 8:15 a.m.
GT4 America – Qualifying – Driver 1 – 10:40 a.m. – 10:55 a.m.
GT4 America – Qualifying – Driver 2– 11:00 a.m. – 11:15 a.m.
GT America – Race 1 – 12:10 p.m. – 12:50 p.m.
GT4 America – Race 1 – 4:05 p.m. – 5:05 p.m.
Sunday, September 25
GT America – Race 2 – 9:00 a.m. – 9:40 a.m.
GT4 America – Race 2 – 11:10 a.m. – 12:10 p.m.
All races will be streamed live at: www.youtube.com/user/gt1world .
Adam Adelson, No. 120 Premier Racing Porsche 718 Cayman GT4 RS Clubsport |
"Heading into the penultimate race weekend of GT America and Pirelli GT4 America, I'm thinking about what I can do to improve as a driver. It's the same mindset I've had heading into every race this season, and it's that along with the relentless work by the whole team that has brought us the success we've had so far. Even though I've never competed for a championship before, we have plenty of crew members on our team who have, and their advice has led me to this conclusion: we need to keep doing exactly what we're doing. We need to keep our heads down and eyes forward, approach every race the same way we have all season, and the rest will come. I'm incredibly proud of our team for all of their hard work and the results it has gotten us, and I'm excited to see what more we can achieve with two race weekends left."
Elliott Skeer, No. 120 Premier Racing Porsche 718 Cayman GT4 RS Clubsport |
"To me, this is a highlight weekend of the year. Sebring is my favorite track and I've enjoyed fantastic battles and good results here over the last ten years. Now being here with Adam and Premier pushes me to keep adding to the good vibes around this sacred place. As a team, we have put in the effort to give us the best chance of success this weekend, and that is exactly what I am focused on, one bumpy lap at a time!
Kent Moore, No. 120 Premier Racing Porsche 718 Cayman GT4 RS Clubsport |
"Internally, we are talking about winning races. We are focused on performing at the highest level in every role on this race team. That is our approach. But it would be idiotic for me to claim we don't have those titles somewhere in our minds. No one on any of these teams could say that and still be honest. I have been here before and I know how hard titles are to win. No matter if we are at the top of that standings or not, we put in the same effort each day. Sometimes that pays off with a win. Enough of those days and you get the opportunity we find ourselves in. We will stay focused on each step required to win races. Then we will see where we are at when the final checkered flag falls."
Image courtesy of Bob Chapman, Autosport Image
|09-23-2022|