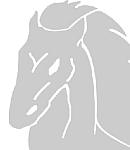 Porsche announces new Time Attack North America championship
Porsche Motorsport North America and USAC new timed race series
Carson, California. Competition is about the competitor. The drive to better oneself. For many, that means racing the clock, the corner and the conditions is more meaningful than battling wheel-to-wheel against another driver. Using the world's most famous Time Attack, the Pikes Peak International Hill Climb, as its backdrop for the announcement, Porsche Motorsport North America (PMNA) and the United States Auto Club (USAC) have combined to create the Porsche Time Attack North America which will debut during the Labor Day weekend's Porsche Sports Car Together Fest (SCTF) at the Indianapolis Motor Speedway (IMS), September 2 – 4, 2022.
Tickets are available for pre-event purchase at: https://porsche-ezentrum.us/sctf22 .
Time Attack is a timed motorsport event where a single car laps the track for the quickest time. The car which sets the fastest lap time wins the event. The sport has become a popular way for drivers to focus on precision driving, maximizing performance without the risk of contact with another car or the expenses associated with GT and sports car racing. Contenders can enter any Porsche-built race car, in factory specification, with the exception of current model year Porsche 911 GT3 Cup and 718 Cayman GT4 RS Clubsport machines. The Porsche Time Attack will be conducted at the iconic Indianapolis Motor Speedway, providing two practice sessions on Saturday, followed by two timed events Sunday to determine the ultimate winner.
Owners of these special race cars with the proper driving credentials are welcome to reach out to USAC for additional information on entering the Sports Car Together Fest Time Attack event at: https://usacracing.redpodium.com/2022-porsche-sprint-challenge-event-registration .
Troy Bundy, One-Make and GT Sport Manager, Porsche Motorsport North America.
"It is a simple truth in racing that if there is one car on track, there is at least one stopwatch timing it. If there are two cars at the track, one will want to beat the other. Porsche builds the best race cars you can buy. We have clients who want to push these cars, and themselves, to the limit but don't have the desire or can't make the time commitment to race wheel-to-wheel in one of our established Porsche Motorsport Pyramid series. The Porsche Time Attack North America will provide the ideal platform for them."
Image courtesy of Porsche.
06302022