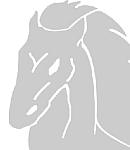 Van Berlo Scores Fifth Win of Inaugural Porsche One-Make Season.
Porsche Carrera Cup North America Presented by the Cayman Islands – Road America – Round 7
Elkhart Lake, Wisconsin. Kay van Berlo (Netherlands) continued his string of consecutive overall victories in the Porsche Carrera Cup North America Presented by the Cayman Islands here at Road America today. The Dutchman drove to victory lane for the fifth time this season, his fourth overall win in a row, extending his championship lead in the No. 3 Kelly-Moss Road and Race Porsche 911 GT3 Cup race car. The classic 4.018-mile road course in Elkhart Lake, Wisconsin will play host to a second 45-minute feature event – Round 8 of the one-make championship – on Sunday, August 7 at 9:45 a.m. CT/10:45 a.m. ET.
Pro Class.
With qualifying for the premier Porsche one-make series on the continent rained-out on Friday, the field for Round 7 was set on Drivers Championship points giving the Dutchman the pole position and a clear shot into the first-turn of the 14-turn track. The cagey driver brought the field uphill to take the green flag before pulling away into Turn One. While pressured from behind in the early-going of the 45-minute race, van Berlo took a conservative approach pacing himself and maintaining his Michelin tires. Behind him, Parker Thompson (Canada) in the No. 3 JDX Racing Porsche was able to pass Seb Priaulx (United Kingdom) in the No. 15 Kelly-Moss Road and Race machine. Riley Dickinson (New Braunfels, Texas) used the momentum of his No. 53 Team Hardpoint EBM Cup car to pass Leh Keen (Atlanta, Georgia) in the 311 RS Motorsports-prepared No. 12 and then Priaulx. The top-five overall and in Pro class would finish in that order: van Berlo, Thompson, Dickinson, Priaulx and Keen.
By virtue of his fastest lap in today's race, van Berlo will again start from the pole position in tomorrow's race. Thompson will sit on the outside of row one with Dickinson lined-up in third-place and Priaulx in fourth-place. Maxwell Root (San Diego, California) will start the No. 7 Wright Motorsports Porsche in fifth-place with Keen closing on the top-six.
Pro-Am Class.
The Pro-Am class, for drivers 40-years old and older racing the newest Porsche 911 GT3 Cup car, type 992, saw a repeat performance by Austin, Texas's Alan Metni. The Texan earned his sixth class victory today in seven starts. Ironically, Metni's only non-winning effort came at his home track in Austin, Texas. Efrin Castro (Dominican Republic) took that win at COTA in the No. 65 Team Hardpoint EBM machine and finished where he started today: second-place. In third-place was Curt Swearingin (Chattanooga, Tennessee) in the No. 17 ACI Motorsports Porsche.
Pro-Am 991 Class.
Specifically designed as a one-year class for Porsche 911 GT3 Cup race cars of the previous type 991 generation, the Pro-Am 991 class has remained competitive throughout the season. Points leader Matt Halcome (Dallas, Georgia) sat on the class pole position in the No. 55 Goldcrest Motorsports Porsche 911 GT3 Cup car. Teammate Jeffrey Majkrzak (Orono, Minnesota) sat beside him in the No. 29. Halcome would take the win in the Scooby Doo-liveried machine while Majkrzak would damage his car in an off-track incident. While uninjured, the winner of both rounds at Watkins Glen will not be able to repair his car in time for Sunday's race and will miss Round Eight. Chris Bellomo (Portola Valley, California) debuted this weekend in the Porsche Carrera Cup North America with veteran Porsche Motorsport customer Flying Lizard Motorsports. The debut was successful as Bellomo placed the No. 68 in second-position in the race. Third-place in the Pro-Am 991 class went to Tom Balames (Bloomfield Hills, Michigan) in the No. 59 Kelly-Moss Porsche.
Kay van Berlo, Driver, No. 3 Kelly-Moss Road and Race Porsche 911 GT3 Cup.
"This was a great race. Everything was pretty much new for me. This is the first time I have started from the pole this season and this was one of my first times with the safety car restart. Everything worked out well. I was able to create a gap at the start, so I didn't have to defend into the first three corners. That automatically gives you a gap because the others are fighting behind you. At the beginning I was pushing a bit more knowing the best lap time would set the grid for tomorrow. Once I felt comfortable, I started to manage my tires. If Thompson got close, I would push a little harder and I managed the gap to the end. It is exciting to get another win."
Parker Thompson, Driver, No. 9 JDX Racing Porsche 911 GT3 Cup.
"Coming from Watkins Glen, we had to do our homework. I am so proud of this JDX team. We could only do a one-day test at Road America. We came here and the team did an awesome job getting the No. 9 prepped and we went out and ran at the front. Besides our win [COTA, Round 3], that was the first time this year we have been able to run for the lead. It feels good to be back where we belong. We have a chance tomorrow. We just have to go get Kay. I think we can give him a run for his money."
Riley Dickinson, Driver, No. 53 Team Hardpoint EBM Porsche 911 GT3 Cup.
"It was an unbelievable race from my perspective. That's the first time we've actually moved forward and held it, so from my standpoint that couldn't have gone any better. We're not complacent with third-place, we want to get two more steps up on the podium but I've very happy with that effort. To me it's a bounce back from what we had at Watkins Glen, and it's relieving to say the least. We have a few more things we need to work on with the car, but I can't thank the Team Hardpoint EBM guys enough for their work this weekend. We were thrown a curveball with qualifying getting canceled, but we made the most of it today and are starting third tomorrow."
Matt Halcome, Driver, No. 55 Goldcrest Motorsports Porsche 911 GT3 Cup, Type 991.
"Tough, tough race. From the middle to the end we were all bunched up and it was hard, hard racing. I learned that I better get a lead early tomorrow because the car starts to go away toward the end. My intention is to get out, get ahead and get a good lead from the start."
Full race coverage of Sunday's 45-minute Road America event can be found live at www.PorscheCarreraCup.us with IMSA Radio's John Hindhaugh and Jeremy Shaw providing corner-by-corner commentary. Following live coverage, events can be found on the Porsche Motorsport North America YouTube channel (youtube.com/PorscheMotorsportNorthAmerica). Additional post race coverage and special programing will also be found here.
About the Cayman Islands
The Cayman Islands, located an hour south of Miami in the vibrant tranquility of western Caribbean, is a premier destination for travelers, thrill-seeking divers, adventurous epicures, honeymooners and families alike. The trio of islands affords each guest with the ultimate setting to enjoy life's finest comforts, as the Caribbean's leading luxury lifestyle destination. Five-star resorts, high-end villas, condos and breathtaking beachfront properties unique to each island offer a myriad of accommodation options for discerning travelers to enjoy. Additionally, the Cayman Islands is frequently heralded as the "Culinary Capital of the Caribbean" and offers endless gastronomic experiences to delight even the most seasoned of palates. To learn more about the Cayman Islands, please go to www.visitcaymanislands.com; www.divecayman.ky or call your local travel agent.
Porsche Carrera Cup North America Presented by The Cayman Islands.
Porsche Carrera Cup North America by The Cayman Islands is the premier one-make race series in the United States and Canada utilizing a combination of the latest Porsche 911 GT3 Cup race car, type 992, and MICHELIN® Pilot® Sport Cup N3 racing slick to challenge the best road and street race courses on the continent. As with all national Carrera Cups worldwide, the inaugural season of the championship is scheduled to host 16-rounds. Each 45-minute race counts toward a season-long driver and team championship in each of three classes: Pro, Pro-Am and Pro-Am 991.
More on Porsche Carrera Cup North America by The Cayman Islands can be found at www.PorscheCarreraCup.us.
Image courtesy of Porsche Cars North America
08072021