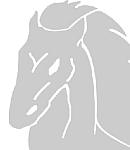 Porsche Motorsport Weekly Event Notes: Monday, April 19, 2021
This Week.
• Golden Anniversary. 50 Years of IMSA Sports Car Racing, 50 Years of Porsche Victories. • Sailing Into Valencia. TAG Heuer Porsche Formula E Team Prepares for Spanish Rounds. • Formula E Q & A. TAG Heuer Porsche Formula E Team Questions Answered. • On the YouTube. Porsche Motorsport North America Debuts YouTube Channel
Golden Anniversary. 50 Years of IMSA Sports Car Racing, 50 Years of Porsche Victories.
Sunday, April 18 marked the 50th Anniversary of several motorsport milestones. On that date in 1971, IMSA held its first sports car race at VIRginia International Raceway (VIR) in Alton, Virginia. The race was a classic road racing story of handling versus horsepower as the mid-engine, small displacement Porsche 914/6 GT battled with the V8 thunder of Corvette. In the tangerine orange flat-six-powered Porsche was upstart race driver but returning war vet Hurley Haywood (now living in St. Augustine, Florida) co-driving with Peter "Perfect" Gregg in the now iconic No. 59. The Vette was in the hands of Dave Heinz. The German marque pressured the American muscle until late in the going when Heinz committed an error and went off track. His time in the pits to repair damage would provide Porsche, Haywood and Gregg the distinction of winning the first IMSA Grand Touring (GT) race, a result now celebrated 50-years later as history making. Porsche has been a part of every IMSA race held since and holds the manufacturers' record for most race wins at 581 including two class wins (GTLM and GTD) at the most recent IMSA event held, the Mobil 1 Twelve Hours of Sebring.
For Haywood it was a dream come true, or perhaps the end of a nightmare. In 1969, he was on top of the world. The young man who would become a legend as the winningest endurance sports car driver in history had just won his first professional sports car race, the Six Hours of The Glen, and was planning his future piloting Porsche race cars with teammate Gregg for Brumos Racing. But, like many of his generation, the Chicago-native would be brought to earth at speeds quicker than braking for a hairpin turn. He received his draft notice and was off to Vietnam before he could turn another wheel in a race car.
Fortunately for the racing world, Haywood returned from active duty safely in November 1970. Following his tour of duty, he was stationed at Fort Lee in Petersburg, Virginia and, while still enlisted in the U.S. Army, returned to driving, now behind the wheel of the Brumos Racing Porsche 914/6 GT, first at Daytona in January of 1971 and then Sebring in March. Neither was an IMSA-sanctioned event at that time. Then came the Danville 300 in April. IMSA was set to sanction its first race and Haywood and Gregg prepared to shock those assembled by earning the pole position in the GTU class and winning overall against much higher horsepower GTO machines in the 300-mile event.
The success of the weekend made it into local and national newspapers. It also made it onto the pages of the base newspaper at Fort Lee. This put Haywood, who was on weekend leave each time he raced, in a delicate place with the Army brass. Something that became more tense when he returned to his quarters and received a phone call from the base commander.
Like its driver, the Porsche 914/6 GT is now a legend. Ahead of its time in design – its layout is now echoed in the Porsche 718 Cayman and Boxster – the car has remained a crowd favorite at heritage and vintage events on and off track. The very car remains part of The Brumos Collection in Jacksonville, Florida, but is currently on loan to the Porsche Heritage Gallery at the Porsche Experience Center Atlanta (PEC ATL) for the "Rooted in Racing" Exhibit.

Hurley Haywood, Porsche Ambassador.
"1971 was the first race I had run at VIR. We were like the giant killer. We were racing against the Corvettes. The 914 was well matched to the track. We came back in 1972 with a Porsche 911 and won the class again but not the overall.
I was rotating out of the Army and the base was close to VIR. My commanding officer was at the race that day. He didn't know I was running in it, he just happened to go to the track that weekend to watch. He called me into his office and said what can we do to get you out of here so you can get back in the saddle? He didn't do anything to speed up my discharge, but he sure didn't do anything to stand in the way of it either."
Sailing Into Valencia. TAG Heuer Porsche Formula E Team Prepares for Spanish Rounds.
After a strong performance in Rome, where Pascal Wehrlein (Germany) secured the first podium result of the season in the Porsche 99X Electric race car, the TAG Heuer Porsche Formula E Team looks to underscore its positive progress with another top result in Valencia, Spain. The Circuit Ricardo Tormo will host races five and six of the ABB FIA Formula E World Championship near the Mediterranean port city in Spain, April 24 - 25.
Before the season began, the twelve teams and 24 drivers contesting the world's first electric racing series held the official winter test on the Spanish racetrack. Now, they will race there for the first time. The TAG Heuer Porsche Formula E Team, which currently ranks fifth in the team championship standings after the first four races of this season, will tackle the premiere at Valencia with two Porsche 99X Electric race cars. In the cockpit are Wehrlein in the No. 99 TAG Heuer Porsche Formula E Team Porsche 99X Electric and André Lotterer (Germany) in the No. 36.
The worldwide broadcasting schedule of the Formula E event in Rome is available on: https://www.fiaformulae.com/watch/ways-to-watch.
Amiel Lindesay, Head of Operations Formula E.
"We're making progress and we're learning new things every race weekend. What we can expect at the moment are podium finishes. What we want are wins."
"It's [Valencia is] not a typical Formula E circuit and it's certainly not as much fun as the Rome one. Even though the track layout for the races will be different, we have the test data in the pits and we know roughly what to expect. For the Valencia E-Prix, there will be a chicane and a slightly different layout at the back of the track. It'll be interesting."
Pascal Wehrlein, Driver, No. 99 TAG Heuer Porsche Formula E Team Porsche 99X Electric.
"The course for the race will be different to the one we drove on at the pre-season test. At least there'll be a new track layout, and I'm very keen to see it. In any case, I'm thrilled that we're racing again after two weeks. Even though not everything is going to plan for us, we know what we have to work on to regularly achieve decent results and hopefully our first victory soon. I hope we can implement some of these improvements in Valencia."
André Lotterer, Driver, No. 36 TAG Heuer Porsche Formula E Team Porsche 99X Electric.
"One goal is definitely to earn the first points of the season. The prospects look good, after all, we have the pace in practice and qualifying. There's still room for improvement in the race and we're working on that. I hope I'll finally be able to join the frontrunners in Valencia."
Formula E Q & A. TAG Heuer Porsche Formula E Team Questions Answered.
Amiel Lindesay, Head of Operations Formula E
Q. There are just two weeks between the races in Rome and Valencia. What did you do during that time?
A. "There was no time to take a break. We took our lessons from the race in Rome, we analyzed what went well and what didn't go so smoothly and we've taken a big step in improving the efficiency of our car. There is obviously more potential in the Porsche 99X Electric than we've been able to demonstrate so far. We have to explore this potential and make sure we can fully utilize this during the entire race weekend. Our car is one of the quickest in qualifying, and we have the race pace too. There are a few details we need to bring together. When these are pieced together, we can win races."
Q. What needs to improve in Valencia compared to Rome?
A. "This is only our second season and we're still learning new things at every race. That's racing. But we mustn't ease off in our efforts; we have to make sure we're going in the right direction, which I'm sure we are. But our competitors aren't sleeping either, they're moving ahead too. For us, this means push harder, put in even more effort and stay focused on doing the best job as a team. We're heading to Valencia feeling positive."
Q. Where do you see the TAG Heuer Porsche Formula E Team after the first four races of this season?
A. "We shone in some areas, and we've been exposed in others. We definitely have a good basis for the new car. It's now up to us to tap the full potential of the car, drivers and team. If we manage this, we'll be right up there not just in qualifying, but also at the end of the race."
Pascal Wehrlein, Driver, No. 99 TAG Heuer Porsche Formula E Team Porsche 99X Electric.
Q. You scored your first podium after just four races with Porsche. Are you happy with how things are going for you?
A. "Absolutely. The first grid row in Diriyah, the first podium in Rome – I can easily live with such a positive trend. I had a slightly longer break than most of my competitors because I didn't quite finish the previous season with my former team. Now to see that this break hasn't had a negative effect on my quality of driving and that I can immediately produce good results with my new team makes me happy."
André Lotterer, Driver, No. 36 TAG Heuer Porsche Formula E Team Porsche 99X Electric.
Q. The races in Rome didn't go as you'd hoped and you went home empty-handed. How do you process such a weekend?
A. . "With commitment and hard work. I headed into the simulator almost straight away. In terms of speed, we underlined in Rome that we can match the pace of the leaders, especially in qualifying. We're really good at that. Obviously, a weekend with no points is tough, but as I've said: We have to keep our heads high and continue fighting."
On the YouTube. Porsche Motorsport North America Debuts YouTube Channel.
Porsche Motorsport North America (PMNA), to recognize the multiple race cars it imports and the many United States and Canadian race series in which Porsche-produced racing machines compete, has introduced its own YouTube channel. Content on the channel includes many continental and international videos, shows, features and interviews in addition to a full race broadcast of each round of the inaugural Porsche Carrera Cup North America season. Viewers can access the channel for free at: youtube.com/porschemotorsportnorthamerica .
Porsche Motorsport North America (PMNA), founded in 1985, is the only authorized sales, parts and service provider in the United States and Canada for all purpose-built Porsche race cars including the 911 GT3 R, 911 GT3 Cup, Cayman 718 GT4 Clubsport, 911 GT2 RS Clubsport and 935-19. PMNA provides engine and transmission servicing, on-site race support and restoration services for historic Porsche race cars. A wholly-owned subsidiary of Porsche AG, PMNA is headquartered in 15,000 square feet of the Porsche Experience Center Los Angeles.
*Image courtesy of Porsche.
04192021