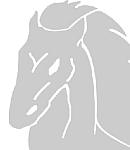 Porsche Motorsport Weekly Event Notes: Tuesday, April 6, 2021
This Week.
• Mountain Top. Porsche Customers Bring Baker's Dozen to 99th Pikes Peak. • Roman Holiday. TAG Heuer Porsche Formula E Team Aims to Build on Positive Season-Opener. • FE Q&A. Amiel Lindesay Looks Ahead to Rome E-Prix. • Classic Marque. Porsche Announced as Featured Marque of 2021 HSR Classic Daytona.
Mountain Top. Porsche Customers Bring Baker's Dozen to 99th Pikes Peak.
Porsche has been racing since its first vehicle rolled off the small assembly line and immediately went to a hill climb… and won. In 1958, the first Porsche came to the Pikes Peak International Hill Climb. In 1960, Robert Donner, Jr. drove a Porsche RSK to the sports car manufacturer's first division win. In 2020, his son, David Donner (Colorado Springs, Colorado), raced a Porsche 911 GT2 RS Clubsport to the marque's 29th victory with a time of nine-minutes, 36.559-seconds in the Time Attack 1 Division. On June 27, a baker's dozen of Porsche privateers will challenge "America's Mountain" in the 99th Running of Broadmoor Pikes Peak International Hill Climb, brought to you Gran Turismo, near Colorado Springs, Colorado spread across three divisions: Time Attack 1, Pikes Peak Open and the bespoke Porsche Pikes Peak Trophy by Yokohama. Pikes Peak is North America's second oldest motorsport event, just behind the Indianapolis 500, and will celebrate its centennial edition in 2022.
The 12.42-mile, two-lane road winds over 156 turns as it climbs from its 9,390-foot starting line, up Pikes Peak to the finish at 14,115-feet. The all-time race record is seven-minutes, 57.148-seconds set by Porsche factory driver Roman Dumas (France) in 2018 driving the electric Volkswagen I.D. R Pikes Peak prototype race car. The current Time Attack 1 record for production-based cars is 9:23.721 established in 2019 by French rally racer Raphael Astier in a modified Porsche 911 GT3 Cup race car which had been fitted with a turbocharger. Travis Pastrana (Annapolis, Maryland) holds the Porsche Pikes Peak Trophy by Yokohama course record in a Porsche Cayman GT4 Clubsport at 10:33.897 set the first year of the division, 2018.
As it was in 2020, Porsche is in-line to challenge for the overall win when the race returns to its traditional date in June. Leading the effort will be Dumas who returns to Pikes Peak in a Porsche. As announced on February 15, the Frenchman will team with longtime dealer and motorsport partner Champion Porsche to field a 911 GT2 RS Clubsport in the popular livery of the Florida operation. While his all-time record may remain safe, the outright victory is within the grasp of the track-only variant of the road-going Porsche 911 GT2 RS. Major competition in the Time Attack 1 Division will come from David Donohue (West Chester, Pennsylvania) who was a leading contender in the BBi Autosport-prepared Porsche in 2020. A third Porsche 911 GT2 RS Clubsport – a twin-turbocharged machine capable of 700 Hp – has been entered by Germany's Christoph Breuer. It will be his first attempt at the event which is also wildly popular in Europe and Asia.
Two more Europeans will travel to Colorado this summer with first-time aspirations in the Time Attack 1 Division with Porsche-built race cars. Laurent Millara (France) has entered a 2008 Porsche 911 GT3 while Steve Zimmer (Luxemburg) has modified his Porsche Cayman GT4 for the intense competition of Time Attack 1.
Five of the dozen Porsche entries in the "Race to the Clouds" come in the invitation-only one make division known as the Porsche Pikes Peak Trophy by Yokohama. Headlining the group of contenders, all racing the Porsche 718 Cayman GT4 Clubsport race cars, is veteran rally and stunt driver Tanner Foust (Newport Beach, California). Challenging Foust will be 2020 Rookie of the Year Kathryn Mead (Austin, Texas) who is making her second start in the Cayman race car after an impressive run that caught organizer's and fan interest alike. Local George Hess is back for another attempt to sit atop the division standings as is Charles "Chas" Wirken (Mesa, Arizona). Cameron Ingram (Durham, North Carolina) is the fifth entry in the division. Ingram – whose Road Scholars is a longtime supporter of eight-time event winner and division coach Jeff Zwart (Aspen, Colorado/Long Beach, California) – is making his competition debut in the new mid-engine Porsche after intense preparations.
The Pikes Peak Open Division is home to three Porsche-based entries. Astier – who calls Huntington Beach, California home – returns to try and better his production-car based event record in the BBi-built turbocharged, modified 2015 Porsche 911 GT3 Cup car. Andy Kingsley (Buena Vista, Colorado) faces down the challenge in a modified twin-turbocharged 2002 Porsche 911. Colorado Springs's own Chris Strauch looks to impress his neighbors in the division with a 1970 Porsche 914 "Wide Body" he has modified.
The first Pikes Peak Hill Climb was run in 1916 on a gravel circuit carved up to the Mountain's summit. By 2012, the full 12.42-mile, 156-turn circuit was paved over, up to the 14,115-foot pinnacle. The race itself starts at the seven-mile marker giving competitors a 4,725-foot elevation change during their timed run.
More information can be found at: ppihc.org/ .
Erik Skirmants, Event Manager, Pikes Peak, Porsche Motorsport North America.
"The Pikes Peak Hill Climb's heritage in North America, and the strong international following it has, continues to be an excellent venue to showcase Porsche strengths in competition. Power to weight is critical in a hill climb, as well as the tested durability of our motorsport cars. We have a few modified/shop-prepared Porsches as there has always been but with the introduction of the turn key Clubsport models, we have shown that Porsche has series produced models that are instantly competitive on the world stage. We are very happy with the mix of competitors who will be showing that the Porsche 718 Cayman GT4 Clubsport sets the bar for versatility and speed exactly as produced."
Megan Leatham, Executive Director, Pikes Peak International Hill Climb.
"The excitement of our event is definitely elevated by the presence of Porsche on the mountain. The racing technology that Porsche presents, along with the top-tier drivers they attract, really takes competition to the next level. Combine that with their history on Pikes Peak, going back to the late 1950s, and the number of wins and records set over the years, and Porsche is undoubtedly a major player."
Andrew Briggs, Vice President of Marketing and Product Management, Yokohama Tire.
"The Porsche Pikes Peak Trophy by Yokohama has become a classic race. Each year the competition is incredible. For Yokohama, it's been a tremendous honor to combine our heritage on the mountain with our ongoing support of Porsche activities in North America, and we're excited about this year's Race to the Clouds."
Roman Holiday. TAG Heuer Porsche Formula E Team Aims to Build on Positive Season-Opener.
After the season kicked off with two spectacular night races in Diriyah, Saudi Arabia, the ABB FIA Formula E World Championship heads to Rome, Italy April 10 – 11. Given the limited travel options due to the pandemic, the FIA and Formula E have decided to hold another doubleheader event in the "Eternal City" – and again at the next round in Valencia, Spain on April 24 – 25.
This will be the first outing in Rome for the TAG Heuer Porsche Formula E Team, which scored valuable championship points in Saudi Arabia. In the No. 99 Porsche 99X Electric, Pascal Wehrlein (Germany) is determined to build on his strong performance from Diriyah, where he tackled his debut race for Porsche from the front grid row. His teammate André Lotterer (Germany) faces tough competition in the second Porsche 99X Electric with the starting number 36. In the world's first fully-electric racing series, twelve teams and 24 drivers fight for world championship titles, which are awarded for the first time this season.
The Rome E-Prix is contested on a 2.1-mile (3.385-kilometer) circuit in the Esposizione Universale di Roma district. The circuit is the second longest racetrack in Formula E history, just behind the Beijing track that was used in 2014. Compared the track layout in 2019, when Formula E last raced in Rome, four 90-degree turns and a chicane have been added. The circuit, which runs past the Palazzo dei Congressi and the Piazzale Marconi, features 19 corners. The straight along the Via Cristoforo Colombo was slightly shortened.
Live TV and Internet coverage.
The worldwide broadcasting schedule of the Formula E event in Rome is available on: https://www.fiaformulae.com/watch/ways-to-watch.
The Porsche 99X Electric.
Campaigning the Porsche 99X Electric, Porsche returned to open-wheel single-seater racing in 2019 after more then 30 years and celebrated a successful debut scoring second-place at the season-opener in Saudi Arabia's Diriyah. The fully-electric racing car sporting the Weissach-developed Porsche E Performance Powertrain also serves as a development platform for the sports car manufacturer's fully-electric production models. Hence, the 800-Volt technology which Porsche utilizes in Formula E is also found in the Taycan as the first fully-electric production sports car from Porsche. Energy management and efficiency are important factors of success in Formula E and in the development of production cars. The 99X Electric has a maximum output of 250 kW in qualification mode and 200 kW in normal race mode. Attack Mode boosts the output to 235 kW, with Fanboost increasing the performance to 250 kW. Maximum recuperation is 250 kW; the usable battery capacity is 52 Kilowatt hours.
Amiel Lindesay, Head of Formula E Operations, TAG Heuer Porsche Formula E Team.
"In view of the current situation and the unpredictability of the pandemic in the second half of the season, every contested race is important for us and the series. In Diriyah, the basic speed of our Porsche 99X Electric was there. We can build on this for Rome. Still, we can't forget that, although this is our second season, we've only contested six events so far. The competition in this hotly contested world championship is super tight."
André Lotterer, Driver, No. 36 TAG Heuer Porsche Formula E Team Porsche 99X Electric.
"It's of course a great feeling to return to a racetrack where you've been successful. I've climbed the podium twice in Rome and I've set pole position once. Let's see whether these experiences turn out to be in my favor. This is the first race for our team in Rome, and we'll be driving a new track variation. This is advantageous for us, because with the variation, the track is new for us all."
Every racing kilometer brings us forward. Two races also mean two chances for a successful performance. Not everything went smoothly in Diriyah, but there were still many positives. We were among the top group in the practices, which is always a good sign. We have a solid basis to build on. We've done the preparation work for Rome and I hope we'll be rewarded as a team for our hard work."
Pascal Wehrlein, Driver, No. 99 TAG Heuer Porsche Formula E Team Porsche 99X Electric.
"As a newcomer to the team, having a good start was particularly important. We've shown our potential. We were very strong over one lap, but we lacked a bit of speed in the race. We've made some improvements for Rome, and if we manage to implement them in the race, I reckon anything is possible."
"The more races we contest, the better it is for our team. In any case, I'm looking forward to spending more time in the car. It's possible that the first day might not run smoothly. If this happens, the weekend isn't over – we have a second chance to achieve a better result. The new track is fast and a real challenge with its bumpy surface. When we prepared for Rome, the main thing for us was to familiarize ourselves with the current track variant and to find the ideal setup for our Porsche 99X Electric for the first race. In Formula E, you have very little time to tweak the setup on the actual race day, and that makes it all the more important to get the baseline right."
FE Q&A. Amiel Lindesay Looks Ahead to Rome E-Prix.
Q. What insights will you take to Rome from the season opener in Diriyah?
A. "We kicked off the season well in Diriyah. Still, there were a few things that we needed to sort out. The energy management was definitely not ideal. In certain areas both cars used a little too much battery energy. We need to learn from this and do better in Rome. I'm confident we'll be stronger there. We didn't get a chance to race in Rome last year. However, the track has been changed in many areas, which might suit us. Still, the level of competition is so high in Formula E that all teams will have sorted out these changes and the playing field will be pretty much balanced."
Q. In which areas do you see room for improvement for the Rome E-Prix?
A. "We opt for a global approach. Hence, we are working intensively on optimizing the software. As usual, the simulator work will be intense to try and prepare the team in the best possible way for Rome so that we come out of the pits fighting. The team spirit is positive and everyone's highly motivated in the search for perfection. We aim to improve from race to race this season and be flawless in everything we do. The last time André raced in Rome, he finished on the podium. The team has the drive and motivation to achieve this again."
Q. Two races will also be contested in Rome. What does this mean for the team in terms of preparation?
A. "A Formula E race day is extremely long. A doubleheader event puts the team under more stress, but there's not a lot of difference in the preparation back home. The only thing that's a bit more complicated is the simulation of grip levels because you have more track time. Much of the preparation for the second day depends on what we've discovered on day one. Of course, what can happen is that if there's an incident during the first race, we'll have fewer tires available for the rest of the weekend – because we only have a limited number of tires."
Classic Marque. Porsche Announced as Featured Marque of 2021 HSR Classic Daytona.
Legendary and perennial sports car racing powerhouse Porsche will be the featured marque at this year's Historic Sportscar Racing (HSR) Classic Daytona presented by IMSA, the classic 24-hour race at Daytona International Speedway (DIS) that runs for the seventh time this October 27 – 31. Porsche sports cars of all competition generations will take center stage at the seventh running of the Classic 24-Hour HSR race on the Daytona high banks.
The Porsche celebration at the HSR Classic Daytona pays tribute to the Stuttgart, Germany-based manufacturer's decades of unmatched success in the Rolex 24 At Daytona, and the earlier iterations of the twice-around-the-clock race, which has annually been run on the Daytona road course for nearly 60 years.
Porsche is the most successful manufacturer in the history of the Rolex 24 At Daytona, amassing a record 22 overall wins, with the first coming in 1968 and the most recent in 2010. The winning run includes a record 11 consecutive overall victories from 1977 through 1987.
The sports car manufacturer's Rolex 24 At Daytona class win record is just as impressive as the tally of overall victories. Including the Daytona Continental races, which paved the way starting in 1962 for the inaugural 24-hour race in 1966, a Porsche race car has been driven to 78 class wins at Daytona. The most recent class win came in the GT Daytona (GTD) division in 2017 when HSR regulars Alegra Motorsports scored its second Rolex 24 At Daytona GT class victory.
Porsche race cars are fixtures on HSR race weekends where they are regularly driven to victory lane in several different run groups and classes. The HSR Classic Daytona in particular draws a diverse and competitive lineup of Porsche race cars each year, and the race has never been run without a Porsche taking overall honors in at least one run group.
Historic Sportscar Racing (HSR) was formed in the mid-1970s with an event at Michelin Raceway Road Atlanta. There was one goal then and it remains true today: to celebrate the race cars from the past. As a "time machine" of sights and sounds, HSR provides a venue for competitors and spectators alike to share in the wonderful history and excitement created by the cars that competed at race tracks around the world. HSR currently sanctions eight vintage and historic racing events at some of the world's most renowned race tracks, including Road Atlanta, Sebring International Raceway, Daytona International Speedway and more. The complete schedule and full event information can be found on HSR's website at www.HSRRace.com. A dedicated website for the Classic 24 Hour at Daytona presented by IMSA is available at www.Classic24hour.com.
Kjell Gruner, President and CEO of Porsche Cars North America, Inc.
"We are honored to be selected as the featured marque of the 2021 HSR Classic Daytona. Daytona has been the backdrop for many thrilling races for Porsche - some filled with joy, some heartbreaking. But that's racing! We've learned a lot along the way – and made many friends. We're excited and grateful to celebrate this rich motorsport history with our loyal racing fans here in the United States."
David Hinton, President, Historic Sportscar Racing.
"For more than half a century, Porsche has set the standard for excellence in international sports car racing. For many, Porsche has been and remains today the globally recognized benchmark for success in international sports car racing. Daytona is one venue where the famous Goldcrest has shined particularly bright, and we are honored to be able to celebrate Porsche's amazing success at the 'World Center of Racing' this year at the HSR Classic Daytona presented by IMSA."
Image courtesy of Porsche Cars North America.
04062021