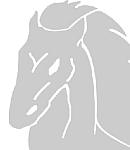 Porsche Motorsport Weekly Event Notes: Wednesday, December 2, 2020
This Week.
• Green Flag Fuels. Siemens Energy and Porsche Advance Climate-Neutral E-Fuel Development. • New & Improved. New Tracks, New Car, New Teams Highlight 2021 Supercup Season. • 2021 Porsche Mobil 1 Supercup* Provisional Schedule. • Confidence Confirmed. TAG Heuer Porsche Formula E Team Well Equipped for Sophomore Season.
Green Flag Fuels. Siemens Energy and Porsche Advance Climate-Neutral E-Fuel Development.
Siemens Energy, joined by sports car maker Porsche and a lineup of international companies, is developing and implementing a pilot project in Chile that is expected to yield the world's first integrated, commercial, industrial-scale plant for making synthetic climate-neutral fuels (e-fuels). In the pilot phase, approximately 34,342 gallons (130,000 liters) of e-fuels will be produced as early as 2022. In two further phases, capacity is then to be increased to over 14.5 million gallons (55 million liters) of e-fuels a year by 2024, and more than 145-million gallons (550 million liters) of e-fuels by 2026. Porsche will be the primary customer for the green fuel. Other partners in the project are the energy firm AME and the petroleum company ENAP from Chile and Italian energy company Enel.
The "Haru Oni" pilot project in Magallanes Province takes advantage of the excellent wind conditions in southern Chile to produce climate-neutral fuel with the aid of green wind power.
As the fuel's primary user, Porsche is planning to use the e-fuels in highlight projects during the program's first phase. Those include using the e-fuel in various yet to be announced motorsport events, programs and at Porsche Experience Centers. Prospectively, the e-fuels may also reach series production sports cars. Porsche will start with an initial investment of roughly 20 million euros.
Chile, with its excellent climate conditions for wind power and the associated low cost of electricity, has a very high potential in international terms for producing, exporting and locally using green hydrogen. To generate green hydrogen, electrolyzers use wind power to dissociate water into its two components, oxygen and hydrogen. In a second step, plans call for filtering CO2 out of the air and then combining it with the green hydrogen to form synthetic methanol. The result is renewable methanol, which can be converted into climate-friendly fuel using an MTG (Methanol To Gasoline) technology to be licensed and supported by ExxonMobil.
Oliver Blume, Porsche CEO.
"Electromobility is a top priority at Porsche. E-fuels for cars are a worthwhile complement to that – if they're produced in parts of the world where a surplus of sustainable energy is available. They are an additional element on the road to decarbonization. Their advantages lie in their ease of application: e-fuels can be used in combustion engines and plug-in hybrids and can make use of the existing network of gas stations. By using them, we can make a further contribution toward protecting the environment. As a maker of efficient high-performance engines, we have broad technical expertise. We know exactly what fuel characteristics our engines need in order to operate with minimal environmental impact. Our involvement in the world's first commercial, integrated e-fuels plant supports the development of the alternative fuels of the future."
Christian Bruch, CEO Siemens Energy.
"Establishing a sustainable energy economy is going to require some rethinking. Renewable energy will no longer be produced only where it's needed, but where natural resources like wind and sun are available on a massive scale. So new supply chains are going to arise all over the world to carry renewable energy from one region to another. Hydrogen will come to play an increasingly important role in storing and transporting energy."
New & Improved. New Tracks, New Car, New Teams Highlight 2021 Supercup Season.
Eight races make up the provisional calendar of the 2021 Porsche Mobil 1 Supercup. In its 29th season, the international one-make cup contested with the Porsche 911 GT3 Cup race car will again run exclusively as support to the FIA Formula One World Championship. The season gets underway on May 23 on the spectacular street circuit of Monte Carlo. New on the calendar is the tradition-steeped Grand Prix course at the Circuit Park Zandvoort in the Netherlands, which has been comprehensively modernized and redesigned. In September, the Porsche Mobil 1 Supercup will be contested there as part of the Dutch F1 event. The 911 GT3 Cup drivers will also tackle races in Le Castellet (France) for the first time as well as Spielberg (Austria), Silverstone (England), Budapest (Hungary), Spa-Francorchamps (Belgium) with Monza (Italy) hosting the finale.
For the upcoming season, the Porsche Mobil 1 Supercup also enters new territory with its racing car. The latest generation of the Porsche 911 GT3 Cup race car will celebrate its world premiere on December 12 and will be campaigned beginning in 2021. Consequently, both the new and seasoned Supercup teams will compete on an equal playing field. In addition to the appealing calendar, the Porsche Mobil 1 Supercup has become even more alluring for international teams. By the close of the first registration period in mid-November, Porsche Motorsport has already received more enquiries than there are permanent places available. This number stands at twenty-eight for the 2021 Porsche Mobil 1 Supercup.
In the 2020 season, eleven teams tackled the Porsche Mobil 1 Supercup. Mateo Llarena from Guatemala, at age 16, set a new record as the youngest competitor since the start of the international one-make series in 1993.
Oliver Schwab, Project Manager Porsche Mobil 1 Supercup.
"On top of the great feedback from our established racing teams, I'm delighted about the applications from teams that have not yet contested the Porsche Mobil 1 Supercup. We'll now take a good look at these requests. The primary goal for the 2021 season is to include the most powerful teams from international customer racing and to assemble a grid with a balanced mix of young drivers and seasoned specialists."
2021 Porsche Mobil 1 Supercup* Provisional Schedule.
May 20 – 23 / Monaco
June 25 – 27 / Le Castellet (France)
July 2 – 4 / Spielberg (Austria)
July 16 – 18 / Silverstone (England)
July 30 – August 1 / Budapest (Hungary)
August 20 – 22 / Spa-Francorchamps (Belgium)
September 3 – 5 / Zandvoort (Netherlands)
September 10 – 12 / Monza (Italy)
Confidence Confirmed. TAG Heuer Porsche Formula E Team Well Equipped for Sophomore Season.
The TAG Heuer Porsche Formula E Team spent the early half of the week at the Circuit Ricardo Tormo near Valencia, Spain successfully completely its final test ahead of the start of the 2021/2022 ABB FIA Formula E World Championship. In total, the No. 36 and No. 99 Porsche 99X Electric single-seater race cars completed 946 miles (1,522 kilometers) of testing. Season seven of the innovative, electric racing series kicks off on January 16- 17, 2021 in Santiago, Chile.
All twelve teams, with a total of 24 drivers, attended the official Formula E test, which took place near Valencia for the fourth time. With regular drivers André Lotterer (Germany) and Pascal Wehrlein (Germany), the TAG Heuer Porsche Formula E Team used the five test sessions to put the Porsche 99X Electric through its paces for the final time this year. Many elements of the Porsche race car have been developed during the break since the 2019/2020 season ended in Berlin, Germany on August 13. The car will have a new fully-electric drivetrain when Porsche lines-up for its second season of Formula E in the new year.
The TAG Heuer Porsche Formula E Team completed its comprehensive test program, which included qualifying and race simulations, without any problems and made more progress ahead of the start of the season. Over the course of the three days, Lotterer, in the No.36, completed 481-miles (774 kilometers) and immediately surprised the competition by setting the fastest time on day one. Newcomer Pascal Wehrlein, piloting the No. 99, got 464-miles (748 kilometers) under his belt.
Amiel Lindesay, Head of Operations Formula E.
"That was a very positive test for us. Everything went well. It was a nice feeling for everyone in the team to be back in race mode after the long break. Although the Valencia circuit is not your typical Formula E track, we were still able to complete a demanding program. We wanted to understand our 99X Electric even better, and to optimize the processes in the team. We have taken a big step forward in all areas. We are now looking forward to the start of the season in Chile. The challenges awaiting us against such strong opposition are huge. However, we have prepared well and are ready."
André Lotterer, Driver, No. 36 TAG Heuer Porsche Formula E Team Porsche 99X Electric.
"Our fastest time on the opening day of testing was a good start and gave us an extra boost. However, it was primarily about getting to know our car even better and seeing how we fared compared to the opposition. For us, every kilometer on the track is important. The goal for our rookie season was to finish on the podium. We achieved that. Now we want to win races. The key to success in Formula E is to be well prepared when you arrive at the circuit, and then to call on everything you need to make it a successful race day. That includes being able to react quickly and correctly to unpredictable situations. That will be the big challenge for us in the new season. After Valencia, we are well prepared."
Pascal Wehrlein, Driver, No. 99 TAG Heuer Porsche Formula E Team Porsche 99X Electric.
"As a newcomer to the team, this test was very important for me. I got an even better feeling for the car and was able to try out different things. We worked through an extensive program at Valencia, which I really liked. I may be familiar with Formula E, but every team works differently. As a driver, I have to adapt to that. In general, we have everything we need to be successful. However, to win races – which is our goal for the new season – we must find a way to make the most of our opportunities and to get everything spot on when it comes to race day. It is an exciting challenge, which I am looking forward to."
Social Media.
Porsche. @Porsche
Porsche GT Team (North America). @PorscheNARacing
Porsche Motorsport – GT Cars. @PorscheRaces
Porsche Racing. @PorscheTeam
Porsche Motorsport North America. @PorscheMotorsportNorthAmerica (Instagram)
Porsche Formula E. @PorscheFormulaE (Twitter)
@porsche.formulae (Instagram) Porsche Newsroom. @PorscheNewsroom (Twitter)
@porschenewsroom (Instagram)
Model Hashtags.
Porsche 99X Electric. #99XElectric
Porsche 911 RSR. #911RSR
Porsche 911 GT3 R. #911GT3R
Porsche 911 GT3 Cup. #911Cup
Porsche 718 Cayman GT4 Clubsport. #GT4Clubsport
Porsche 935. #Porsche935
Porsche 911 GT2 RS Clubsport. #GT2RSClubsport
Series Hashtags and Handles.
GT3 Cup Challenge USA. #GT3USA
GT3 Cup Challenge Canada. #GT3Canada
Porsche Sprint Trophy USA West. @PorscheSprintTrophyUSAWest (Instagram)
IMSA @IMSA
SRO America @SROAmerica
SRO GT4 America #GT4America
FIA World Endurance Championship. @FIAWEC
Intercontinental GT Challenge. @IntercontGTC
FIA ABB Formula E Championship. @FIAFormulaE
Image courtesy of Porsche.
1202020