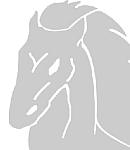 Alec Udell Returns to SRO GT4 America at Road America as European Champion
September 17, 2019 | Elkhart Lake, Wisconsin | Alec Udell will return to the SRO World Challenge America paddock at Road America, September 20 – 22, with an accolade he did not have when he last raced in the series: title of SRO GT4 European Series Champion. The Woodlands, Texas-resident will share the No. 2 GMG Racing Porsche 718 Cayman GT4 Clubsport in the Pro-Am class of the SRO GT4 America SprintX with Jason Bell. The pairing will contest the twin 60-minute SprintX races on Saturday and Sunday at the 4.048-mile Elkhart Lake, Wisconsin track.
It is a homecoming for 2016 SRO Blancpain GT World Challenge America GT Cup Champion in multiple ways. Not only is this the first time he has campaigned the GT4 SprintX here in the United States since the first weekend of March, Udell also returns to GMG Racing where he raced for multiple seasons. He earned two GTA race wins with the California-based operation driving a Porsche 911 GT3 R in 2017. It is also his reunion with Bell who he shared the GMG Porsche 718 Cayman GT4 Clubsport at the 2019 SRO season together at the Circuit of the Americas (COTA) in Austin, Texas.
Udell was crowned the SRO GT4 European Silver Cup champion on September 1 after a three-win season as a rookie in the road car-based race series. The Clemson University graduate raced a BMW M4 GT4 for MDM Motorsport of The Netherlands in the 12-race season.
The young American driver reflects on his racing life in his personal online journal at http://www.alecudellracing.com/journal.
Alec Udell | "We'd been wanting to do some races together this year in addition to the COTA one but the European GT4 series had conflicts along with some coaching conflicts I've had but we made it work for this weekend at Road America. I am happy to be back with Neville and the group at GMG. We've had success together before and I think with Jason, we can again.
I'm looking forward to be racing back in my home country. Jason and Andrew Davis made some nice progress with the car at Watkins Glen. I'm looking forward to building on that work to see where we can take the car Road America."
About Alec Udell |
Alec Udell is a 23-year-old from The Woodlands, Texas. He began his racing career in karting at age five, went on to win the Rotax National Points Championship in 2008 and represented his country as part of Team USA in Egypt in the World Championships in 2009. By 2011, he made history by becoming the Pirelli World Challenge's youngest ever, at the time, competitor at age 15. He has 17 career Blancpain GT World Challenge America – formerly known as Pirelli World Challenge – class wins and is the 2016 GT Cup Champion. In 2019, Udell became the first American champion of the SRO GT4 European championship with MDM Motorsport while also making regular starts in the SRO GT4 America and IMSA Michelin Pilot Challenge. He has a degree in Mechanical Engineering from Clemson University, is a driving coach and lead instructor of the Motorsports Development Group.
091719