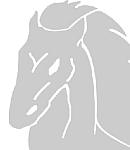 Alec Udell Secures First Two European Victories
June 6, 2019 | Paul Ricard, France | In just three event weekends, Alec Udell can count himself among the elite of United States-born drivers to win in a major European race series. Piloting the No. 25 MDM Motorsport BMW M4 GT4 with teammate Simon Knap of The Netherlands, the resident of The Woodlands, Texas helped secure a pole position and two race victories in the SRO GT4 Europe series' fifth and sixth-rounds at Circuit Paul Ricard. The pristine 3.360-miles, 15-Turn race facility in the South of France was entirely new to the 2016 SRO GT World Challenge GT Cup Champion – as are all six race weekends on the schedule.
The young American driver looks back on his first taste of European victory champagne in this excerpt from his online journal. For more, please visit http://www.alecudellracing.com/journal.
Alec Udell | "Coming out of Brands Hatch, I believed we had a strong car and good opportunity to perform well at Circuit Paul Ricard in France, I never thought we'd be as strong as we were this weekend.
The first thing you'll note if looking at a track map of Paul Ricard is that it's basically a large piece of asphalt with some racing lines drawn around it. Coming from Brands Hatch, which had zero runoff, this was a little welcome. To me, it reminds me of Circuit of the Americas, my home track, which looking back is a good indicator of how the weekend was to go.
Out of the gate the MDM BMW M4 GT4 was pretty strong. Saturday morning was qualifying and our first race. Now with 42 cars on the track you were bound to run into some traffic. Unfortunately, on what would've been the peak qualifying lap for my tires, I had a car on a slow lap block me into the chicane down the back straight. We ran the whole session and still ended up third, but I believe could've had a pole for Race 1. Each race we learn more about the performance of the tire and come closer to maximizing it in qualifying. Speaking of this, Simon was able to put the car on Pole position for Race 2! With our starting positions set all that was left to do was race!
In this GT4 European series I'm racing against a bunch of people and circuits that are essentially unknowns to me. Every race I make a few more acquaintances and get to race some other competitors, which gives me a larger sample of the driving standards of the field, but for the most part I'm learning how to race at each circuit. I have to learn where you can pass, where outside moves will work, where you can out-brake, etc. by the seat of my pants as well as with some film. I have the added benefit of being a newcomer to these places. I think taking a fresh look at a track gives you an advantage as well. You're not used to what "should happen" you just go and do what's best at the moment. I noticed my line being different in some turns versus my competitors, which I believe contributed to our successes this weekend.
In Race 1, I started from third-position. I had a good run and decided to go outside. The Aston I was next to completely shut the door on me. I checked up and lost a spot to the Alpine that started next to me. Ok, no problem we have lots of racing left. I was able to get by the Alpine and now just had the Aston and the Ekris BMW to worry about. The Aston and I went into the chicane side-by-side and unsurprisingly again he attempted to drive me to the edge of the track. I checked up early in order to get a better run out of the chicane and was able to get by into the high speed Turn 10. All this fighting the first lap gave the Ekris a chance to run away and had pulled out about a 2.5-second gap over me. I pressured for three laps, but ultimately decided to conserve tires in order to give Simon a car he could fight with in the second-half of the race. Simon was able to put heavy pressure on the car in front and made an awesome pass for the lead into T11 about halfway into his stint. From there he drove without issue to the win!! It was an awesome feeling. We have had the performance in us to do well but in the past couple events there's been a few mistakes here and there that have prevented us from realizing our potential. We did it here.
With all the celebrations completed we had to focus on the second day. Starting from pole we had all the ability to go and be dominant again. Simon started in the car and had a good stint, taking the lead from pole. Again we battled with our friend the Ekris from the previous day! We came out in line with each other, myself being about three-seconds ahead. I ran all out, pushing hard to try and run away, but the Ekris was still catching. After about five laps he had gotten to my bumper, coming through the last corner suddenly the car disappeared and my mirror was clear. The Ekris had gotten a drive through. Admittedly, I was a bit relieved as it gave me a clear mirror and I just had to maintain a steady pace to the end, as we were six-seconds ahead of the next group now. On the other hand, a good battle always makes winning that much more satisfying. That's ok we'll save that for Misano!"
about Alec Udell |
Alec Udell is a 23-year-old from The Woodlands, Texas. He began his racing career in karting at age five, went on to win the Rotax National Points Championship in 2008 and represented his country as part of Team USA in Egypt in the World Championships in 2009. By 2011, he made history by becoming the Pirelli World Challenge's youngest ever, at the time, competitor at age 15. He has 17 career Blancpain GT World Challenge America – formerly known as Pirelli World Challenge – class wins and is the 2016 GT Cup Champion. In 2019, Udell will focus on becoming the first American champion of the SRO GT4 European championship with MDM Motorsport while making regular starts in the SRO GT4 America and IMSA Michelin Pilot Challenge. He has a degree in Mechanical Engineering from Clemson University, is a driving coach and lead instructor of the Motorsports Development Group.
060719