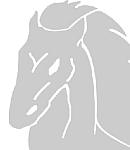 Alec Udell | Fact Sheet | Paul Ricard
Series | SRO GT4 European Series
Dates | May 31 – June 2, 2019
Country | France
Event | Rounds 5 and 6 of 12
Circuit | Circuit Paul Ricard; 3.360-miles, 15-Turns
Team | MDM Motorsport
Car | No. 25 BMW M4 GT4
Co-Driver | Simon Knap, The Netherlands
Class | Silver Cup
Championship Standing | Sixth – 25 Points
Alec Udell Thoughts |
About the Challenges of Paul Ricard: "Paul Ricard looks to be an exciting race for us in the MDM M4. This track is fast. It is another F1 circuit used as a test track and proving grounds so a lot of my competition is going to know this track really well. It will be another new challenge for me so I'm looking forward to some extra practice time to get acquainted with my third new track in three races!"
Event Schedule | Paul Ricard
Friday, May 31
Free Practice 1 – 5:10 a.m. ET – 6:10 a.m. ET
Free Practice 2 – 8:50 a.m. ET – 9:50 a.m. ET
Saturday, June 1
Qualifying – 3:00 a.m. ET – 3:50 a.m. ET
Race 1 – 8:10 a.m. ET – 9:10 a.m. ET
Sunday, June 2
Race 2 – 5:30 a.m. ET – 6:30 a.m. ET
Live Event Coverage |
Qualifying and all GT4 European Series races are streamed live on the GT4 European Series website (https://european.gt4series.com/), the series Facebook page and YouTube channel (https://www.youtube.com/gt4europeanseries), as well SRO's GT World YouTube channel.
2019 SRO GT4 European Series Calendar |
April 12 – 14 Monza, Italy Results: Race 1 – 3rd | Race 2 – NC
May 4 – 5 Brand Hatch, England Results: Race 1 – 6th | Race 2 – 11th
May 31 – June 2 Paul Ricard, France
June 28 – 30 Misano, Italy
July 12 – 14 Zandvoort, The Netherlands
Aug. 30 – Sept. 1 Nürburgring, Germany
about Alec Udell |
Alec Udell is a 23-year-old from The Woodlands, Texas. He began his racing career in karting at age five, went on to win the Rotax National Points Championship in 2008 and represented his country as part of Team USA in Egypt in the World Championships in 2009. By 2011, he made history by becoming the Pirelli World Challenge's youngest ever, at the time, competitor at age 15. He has 17 career Blancpain GT World Challenge America – formerly known as Pirelli World Challenge – class wins and is the 2016 GT Cup Champion. In 2019, Udell will focus on becoming the first American champion of the SRO GT4 European championship with MDM Motorsport while making regular starts in the SRO GT4 America and IMSA Michelin Pilot Challenge. He has a degree in Mechanical Engineering from Clemson University, is a driving coach and lead instructor of the Motorsports Development Group.
052819