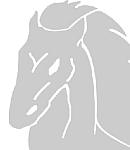 Porsche Motorsport Weekly Event Notes: Tuesday, December 4, 2018
This Week.
• Clubsport Premiere. Porsche 911 GT2 RS Clubsport Introduced at LA Auto Show. • Top Change. "Mister 911" Retires, Motorsport Boss Assumes 911 Operations Role. • Leaping Lizards. Flying Lizard Porsche Earns Fourth Consecutive Thunderhill Win. • New 911. Eighth Generation of Iconic Porsche Makes World Premiere in Los Angeles. • Professional Driver. Closed Course. Porsche Works Driver/Ambassador Webber Reviews New 911.
Porsche Profile.
Event Story Lines.
Clubsport Premiere. Porsche 911 GT2 RS Clubsport Introduced at LA Auto Show.
Porsche used one of North America's top new car auto shows to introduce the track-only Porsche 911 GT2 RS Clubsport to the world. The 700 hp racing version of the street legal 911 GT2 RS sports car is limited to 200 units globally, and will be eligible to run at clubsport events and Porsche Club of America (PCA) track days, as well as selected motorsport meets.
The new race car is based on the high-performance series production 911 GT2 RS sports car, just like in the 935, which was recently unveiled at Porsche Rennsport Reunion VI in September. Both share the same engine as their road-legal relative: a state-of-the-art 3.8-liter flat-six twin-turbocharged engine. Output from the powerplant is transferred via a rigidly mounted seven-speed Porsche dual clutch gearbox (PDK) to the 12.2-inch (310 millimeter)-wide rear wheels. Like in all other racing versions of the 911, the driver changes gears via ergonomically positioned shift paddles on the steering wheel.
The positioning of the engine behind the rear axle ensures excellent traction and braking performance. Six-piston aluminum monobloc racing calipers in combination with internally ventilated and grooved 15.35-inch (390 millimeter) diameter iron brake discs provide excellent deceleration values at the front axle. The rear axle is fitted with four-piston calipers and 14.96-inch (380 millimeter) discs.
Like the street-legal 911 GT2 RS, the 3,064 pound (1,390 kilogram) Clubsport version is equipped with PSM (Porsche Stability Management) including traction control as well as an anti-lock braking system (ABS). Thanks to a "map" switch positioned on the center console, these assistance systems can be adjusted separately, or switched off completely, depending upon the race track situation.
The carbon fiber steering wheel and the color display behind it come directly from the 2019 Porsche 911 GT3 R race model. A built-in safety cage combined with a racing bucket seat and a six-point harness ensure maximum safety. Air conditioning provides interior cooling – another feature drawn from the race-only Porsche 911 RSR and 911 GT3 R variants.
The new Porsche 911 GT2 RS Clubsport carries a MSRP base price of $478,000 USD, excluding tax, shipping and import fees. All interested customers should email GT2RSCS@porschemotorsport.com to register interest. Customers can expect to begin to receive their vehicles beginning in May 2019.
Dr. Frank-Steffen Walliser, Vice President Motorsport and GT Cars.
"For the upcoming years, our customers will not only race the GT2 RS Clubsport during open track days but also at international motor racing events. We are currently holding very productive talks with the race organizer SRO."
Top Change. "Mister 911" Retires, Motorsport Boss Assumes 911 Operations Role.
After almost two decades in charge of the 911 model series, and with additional responsibility for the 718 models since 2016, August Achleitner will hand over responsibility to Dr. Frank-Steffen Walliser in the first quarter of 2019. Walliser is currently Head of Motorsport and GT Road Vehicles. Since its creation in 1963, the 911 has become an icon that represents the core of the brand. Following three and a half decades at Porsche, Austria-born Achleitner, is moving on to a well-earned retirement.
Achleitner started his career in 1983, working on Porsche chassis development having trained as a mechanical engineer. He then led the Technical Product Development, Vehicle Concepts, and Package department from 1989 to 2000, before taking over responsibility for the 911 model series in 2001.
With the launch of the third 911 created under his management, the 992 – which was presented on November 28 in Los Angeles – Achleitner is departing his role as "keeper of the grail". Walliser will take over model series responsibility for the 911 and 718 at the beginning of 2019, with the changeover taking place gradually during the first quarter of the year. Walliser will report directly to Oliver Blume, CEO of Porsche AG.
Walliser earned his stripes as overall project manager for the 918 Spyder super sports car beginning in 2010. The 49-year-old Stuttgart-native then took on the responsibility of Porsche Motorsport in 2014, as well as becoming Head of Development for the GT road vehicles based on the 911 series. The mechanical engineering graduate will also retain the role of GT project lead after switching to the model series.
In connection with this change in personnel, Fritz Enzinger will become Head of Motorsport on January 1, 2019.
Oliver Blume, CEO of Porsche AG.
"We thank August Achleitner for his extraordinary commitment to our company. Over the course of 18 years, he shaped the Porsche 911 more than anyone else. He understood just how to continually refine the 911, while always retaining its character."
August Achleitner.
"The radiance of the 911 always fascinated me – its unique form and the concept. I have always been driven by the aim of preserving those aspects while nonetheless making everything better – and that approach has challenged me time and again."
Dr. Frank-Steffen Walliser.
"The integration of the GT road vehicles into the 911 and 718 model series enables us to take into account significantly earlier the special features that are necessary for our uncompromising road sports cars. It also means there will be no change to the close linking with motorsport. It's still true for our GT vehicles: they're born in Flacht."
Leaping Lizards. Flying Lizard Porsche Earns Fourth Consecutive Thunderhill Win.
On Sunday, December 2, Flying Lizard Motorsports celebrated its fourth consecutive overall victory at the 25 Hours of Thunderhill. Johannes van Overbeek, Justin Marks, Andy Wilzoch, Charlie Hayes and Wolf Henzler drove the Flying Lizard Porsche 911 GT3 R to victory after assuming the race lead with five hours remaining in North America's longest endurance sports car race.
The win made the Flying Lizards program the most successful team in the 25 Hours of Thunderhill. With the race victory at this year's 16th annual at Thunder Hill Raceway Park, van Overbeek also stands as the winningest driver on record, now with six overall 25 Hours of Thunder Hill victories to his name.
Darren Law, Flying Lizard Program Manager.
"I'm so proud of everyone on our team for the effort they put in to bring us our fourth-straight win. This is one of the most challenging events we run in, and this year was no exception. Everyone on our team executed their jobs perfectly."
Wolf Henzler, Driver, No. 74 Flying Lizard Motorsports Porsche 911 GT3 R.
"It was an exciting race. I'm happy we were able to be here at the end. We had some technical difficulties in the beginning. We made it back up to P3, after fighting hard to make it back up to the top cars. It's great to be here. My co-drivers did a good job. We had no contact, which is very impressive in such a race with so many cars. We did a good job and the team did a good job. The pit stops were great, and everything went very well. I'm proud I was back here with Flying Lizard."
Johannes van Overbeek, Driver, No. 74 Flying Lizard Motorsports Porsche 911 GT3 R.
"Awesome job by Flying Lizard as usual. We spent roughly 50-minutes behind the wall collectively. But they didn't give up and they worked great. It was great driving with Wolf, Justin, Andy and Charlie. I feel honored to be a part of the program and excited to have my sixth overall win and my seventh total at the 25-Hour."
New 911. Eighth Generation of Iconic Porsche Makes World Premiere in Los Angeles.
Faster, more emotional and more connected – the eighth generation of the Porsche 911 is here. On the eve of the Los Angeles Auto Show, the new 911 celebrated its world premiere at the Porsche Experience Center Los Angeles. With an exterior that unmistakably reflects the Porsche design DNA, a more muscular look, and a completely new interior layout, the new 911 is both timeless and modern. The next generation of flat-six turbocharged engines has been further developed to be more powerful than ever before, delivering 443 horsepower in the S models. Using an improved injection process, as well as a new layout for the turbochargers and intercoolers, the efficiency of the engine has been further optimized. Power is delivered by a new eight-speed, dual-clutch transmission. New assistance systems such as the standard Porsche Wet Mode for increased driver awareness on wet roads and the optional Night Vision Assist with a thermal imaging camera are part of the broadened array of available active driver assistance features. The new Porsche Communication Management (PCM) with a larger 10.9-inch touch screen display (up from 7.0 inches in the previous car) and comprehensive connectivity, optional Adaptive 18-way Sport Seats Plus with improved lateral support, re-tuned PASM dampers, and extended digital features all ensure greater comfort and everyday usability.
The turbocharged flat-six engine of the 911 Carrera S and 911 Carrera 4S now produces 443 horsepower. This corresponds to an increase of 23 horsepower compared with the previous model. Equipped with the 8-speed PDK dual clutch transmission as standard, the rear-wheel-drive 911 Carrera S Coupe needs just 3.5 seconds to reach 60 miles per hour from standstill, and the 911 Carrera 4S Coupe with all-wheel drive takes only 3.4 seconds. This makes both cars 0.4 seconds faster than the previous model in each case. This advantage is increased by a further 0.2 seconds with the optional Sport Chrono Package, to 3.3 seconds for the Carrera S and 3.2 seconds for the Carrera 4S. The top track speeds are now 191 miles per hour (911 Carrera S) and 190 miles per hour for the all-wheel-drive version. A manual transmission will be offered at a later date.
The exterior design has been revamped and underlines the leap in performance of the new Porsche 911. Significantly wider wheel housings arch over large 20-inch front wheels and 21-inch rear wheels. At the front, the body width has increased by 1.77 inches (45 millimeters), making room for a wider front track. Correspondingly, the rear body width on both 911 Carrera S and 911 Carrera 4S has increased to 72.91-inches (1,852 mm) the width of the previous 911 Carrera 4 and 911 GTS models. Flush integration of the electric door handles that extend outward when needed emphasizes the tapered and smooth side contour. Between the new LED headlights, the front luggage compartment lid with pronounced contours evokes the design of the first 911 generations. The rear is dominated by the significantly wider, variable-position rear spoiler and the seamless, elegant light bar which is now a feature on both two- and four-wheel drive variants. With the exception of the front and rear fasciae, the entire outer skin is now made of aluminum.
Professional Driver. Closed Course. Porsche Works Driver/Ambassador Webber Reviews New 911.
Former Porsche "works" race driver and current brand ambassador Mark Webber (Australia) gave his final seal of approval to the new 911 before it made its LA Auto Show debut. The ex-Formula One-driver pushed the newest iteration of the iconic Porsche 911 to its limits around the Weissach test track near Porsche Motorsport in Germany. Webber had the chance to inspect the car with its camouflage almost completely removed.
A video featuring Webber's impressions is available at https://newstv.porsche.com/en/ . The centralized video portal is the latest electronic media asset for exclusive Porsche content – free of charge and with no registration required.
Mark Webber, Porsche Brand Ambassador/Former Porsche 919 Hybrid Driver.
"In a word, that was awesome. There are so many highlights. The wide front axle, for example, seemed to give it greater cornering performance and turning-in became even more precise. The different front and back wheel sizes make a big difference to stability when you're changing direction quickly too. As for the design, I love it. It's very clear and typical Porsche."
Social Media.
Porsche Cars North America. @Porsche
Porsche GT Team (North America). @PorscheNARacing
Porsche Motorsport – GT Cars. @PorscheRaces
Porsche Racing. @Porsche_Team
Porsche Motorsport North America @porschecustomerracingna (Instagram)
Model Hashtags.
Porsche 911 RSR. #911RSR
Porsche 911 GT3 R. #911GT3R
Porsche 911 GT3 Cup. #911Cup
Event Hashtag.
Series Hashtags and Handles.
GT3 Cup Challenge USA. #GT3USA
GT3 Cup Challenge Canada. #GT3CAN
Pirelli Trophy West USA. @PirelliTrophy (Twitter)
@PirelliTrophyWestUSA (Instagram) Intercontinental GT Challenge. @IntercontGTC