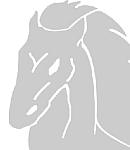 Porsche Motorsport Weekly Event Notes: Monday, November 26, 2018
This Week.
• Foundation Building. Wright Motorsports Reflects on First WeatherTech Season.
Porsche Profile.
Event Story Lines.
Foundation Building. Wright Motorsports Reflects on First WeatherTech Season.
Sometimes you have to pick up the bricks thrown at you and use them to build a winning foundation. Wright Motorsports was not handed their first brick until December 2017— when they received their Porsche 911 GT3 R just one week ahead of the Roar Before the Rolex 24 at Daytona. With a crunch for time, the Ohio-based squad did not miss a beat as they prepared for their first full season of IMSA WeatherTech Sports Car Championship GTD competition with not one but two reigning GT3 champions: Patrick Long (Manhattan Beach, California) and Christina Nielsen (Denmark). Porsche works driver Long earned the 2017 Pirelli World Challenge GT title, Porsche Selected Driver Nielsen the 2017 WeatherTech GTD championship.
While the team had already seen success with Long and the Porsche 911 GT3 R, they still had to acclimate to new competition in a new championship. Along with that, came the fundamentals of joining two new co-drivers; including driving style, cockpit fit, and general approaches to the weekend. The turning point in the season started at Lime Rock Park. It was the first event where a change in strategy assigned Long to qualifying duties. After locking in the team's first GTD pole, the duo was able to control the field until a tire issue outside of their control hindered their shot at a podium.
It was only two weeks later when the team picked up right where they left off, with Long taking his second consecutive pole at Road America. At Road America, the team would close the deal. Not only was this Wright Motorsport's first top five of the season, but it was their first victory in GTD competition. The podium momentum continued from there with a second-place at VIRginia International Raceway.
Patrick Long, Driver, No. 58 Wright Motorsports Porsche 911 GT3 R.
"Coming into this, we knew the transition to IMSA with a new driver lineup was going to take some time. We just weren't sure how much. I was confident in one thing though; that Wright Motorsports would have the Porsche dialed in and balanced right from the onset."
"Lime Rock and Road America were perfect examples of the 'highs and lows' of motorsport. I went into Lime Rock thinking it was one of the few chances we had to dominate. The rebound at Road America was a much sweeter way to drown our sorrows! Looking back, I am super proud about the second half of the season. I feel as though we all banded together as an organization and really found our stride."
Christina Nielsen, Driver, No. 58 Wright Motorsports Porsche 911 GT3 R.
"Everyone says the Porsche is the toughest car to drive. I had my work cut out for me, but this is a team that wants to develop drivers and I've learned a lot working with them. The most important thing I've taken away is that changes don't happen overnight. As I gained knowledge and information, I was able to apply it. I think that's why my performance started to improve towards the end of the season, as did the team's."
"We were dialed in for sure. Every track is so different. Just because we were strong at Lime Rock didn't mean we'd be strong at Road America. I think the fact that we pulled it off really showed our ability to adapt. It was great to see Porsche stand by their customers so strongly. It gave us confidence in the brand and how much they wanted us to succeed. It was a combination of all of us that put us in such strong contention at the end of the season."
Social Media.
Porsche Cars North America. @Porsche
Porsche GT Team (North America). @PorscheNARacing
Porsche Motorsport – GT Cars. @PorscheRaces
Porsche Racing. @Porsche_Team
Porsche Motorsport North America @porschecustomerracingna (Instagram)
Model Hashtags.
Porsche 911 RSR. #911RSR
Porsche 911 GT3 R. #911GT3R
Porsche 911 GT3 Cup. #911Cup
Event Hashtag.
Series Hashtags and Handles.
GT3 Cup Challenge USA. #GT3USA
GT3 Cup Challenge Canada. #GT3CAN
Pirelli Trophy West USA. @PirelliTrophy (Twitter)
@PirelliTrophyWestUSA (Instagram) Intercontinental GT Challenge. @IntercontGTC