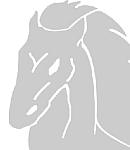 Porsche Motorsports Weekly Event Notes: Tuesday, August 7, 2018
This Week.
• Wright for Road America. Porsche Customer Wins IMSA GTD; Factory GT Team Finishes Fourth. • First Three Titles. Porsche in Hunt for GTX Titles with Christensen and Hargrove in Pirelli World Challenge.
• Peak TV. "Porsche Challenge at Pike's Peak" to Premier on Velocity.
Upcoming Porsche Race Events.
Pirelli World Challenge.
Event: SprintX Championship Finale: Grand Prix of Utah, Utah Motorsports Campus
Dateline: Tooele, Utah
Date: Friday – Sunday, August 10 – 12, 2018
Track Length: 3.048-miles, 24-turn
Race Duration: 2, 60-minutes
Class: GT-X (Porsche 911 GT3 R)
GTS-X (Porsche Cayman GT4 Clubsport MR)
Round: GT-X. 9 and 10 of 10
GTS-X. 9 and 10 of 10
Next Round: Sprint Championship Finale: GP of Watkins Glen, Watkins Glen International, Watkins Glen, New York, August 31 – September 1, 2018
Porsche Profile.
Event Story Lines.
Wright for Road America. Porsche Customer Wins IMSA GTD; Factory GT Team Finishes Fourth.
Wright Motorsports secured the first GTD class win of 2018 for the Porsche 911 GT3 R at round eight of the IMSA WeatherTech SportsCar Championship on Sunday, August 5. The customer program, with Porsche factory driver Patrick Long (Manhattan Beach, California) and Porsche Selected Driver Christina Nielsen (Denmark), celebrated its first victory from the class pole position. The Porsche GT Team challenged throughout the two-hour, 40-minute event with its pair of factory 911 RSR, eventually closing the race at Elkhart Lake, Wisconsin's Road America in fourth and fifth-place in the all-factory GTLM class.
Long and Nielsen put in a flawless drive in their Porsche 911 GT3 R. The pair had already posted pole position during Saturday's qualifying on the 4.048-mile circuit. With an immaculate drive on Sunday, they achieved their maiden victory in the highly competitive class. This marks the 542nd Porsche win in the 49-year history of IMSA. Competing for Park Place Motorsports, Patrick Lindsey (Santa Barbara, California) and Porsche factory driver Jörg Bergmeister (Germany) were eliminated from contention after being pushed wide on course and making race-ending contact with the wall.
For Porsche fans, the race at Elkhart Lake turned into an emotional rollercoaster ride. New Zealander Earl Bamber and Laurens Vanthoor (Belgium) scored fourth-place in the No. 912 Porsche 911 RSR after a turbulent race. The sister car with drivers Nick Tandy (Great Britain) and Patrick Pilet (France) took the flag in fifth-place.
Grid positions four and eight for the "works" cars initially dampened expectations, however thanks to a perfect strategy during the early stage of the race, starting driver Tandy moved into the lead of the GTLM field. The UK race driver remained at the front until an hour before the finish. After a close duel with a pursuing vehicle, the No. 911 car was handed a drive-through penalty. The 2018 Mobil 1 Twelve Hours of Sebring-winning effort ultimately reached the finish line in position five.
Vanthoor and Bamber also treated spectators to some gripping race action. Taking off from fourth on the grid, Vanthoor fell back as far as eighth place with the No. 912 car over the course of the race. However, despite a number of caution phases, the two worked their way up through the GTLM ranks and missed out on a podium spot.
Round nine of IMSA WeatherTech SportsCar Championship will be held at the VIRginia Raceway (VIR) on August 17 - 19. The weekend at the Alton, Virginia-area track will be the second GT car-only IMSA race of the season.
Pascal Zurlinden, Director GT Factory Motorsport.
"That was a tough race for the team. We knew that the track characteristics with its long straights would make it difficult for us here. We really struggled in the qualifying, but we made up for this in the race with a perfect strategy and optimal pit stops for our number 911 car. But then we were handed a drive-through penalty and we went backwards from that point on. In two weeks we'll be in Virginia, where we'll attack again. Congratulations to our customer team Wright Motorsports on winning the GTD class."
Patrick Long, Driver, No. 58 Wright Motorsports Porsche 911 GT3 R.
"We've waited a long time for this, so it definitely makes it sweeter. Coming off of a disappointing run two weeks ago, we all banded together as a team to make this happen. The focus and motivation in the atmosphere was the highest it's been all season and that says a lot about the organization. The race itself had a lot more yellows than we expected, which that always makes you nervous because you're thinking about how the strategy should be. Fortunately, everyone just kept their cool and hit their marks. The car was phenomenal. I honestly don't remember having a car that had that perfect of a balance in a long, long time, so I have to give credit to the whole organization on the setup and speed. We'll try to carry this to VIR."
Christina Nielsen, Driver, No. 58 Wright Motorsports Porsche 911 GT3 R.
"We've been waiting for this for a long time and everything finally came together this weekend. A race track is a living creature; everything changes with different conditions and different weather. You may have information from the year before, but you can never guarantee that it's going to be that good. This was a testament to the team and how well they did. Patrick did a great job putting it on pole, the car was amazing to drive, the strategy, the pit stops- everything was perfect. The fact that our first podium ended up being a victory was just, perfection."
Earl Bamber, Driver, No. 912 Porsche GT Team Porsche 911 RSR.
"We ended up on fourth-place. We simply couldn't do any more. To be honest, we were lucky that the others experienced problems. When we arrived here our expectations weren't that high, because it's a tricky circuit for our car and tires. We've had several strong performances that we haven't managed to turn into victories. Now let's see how it goes in Virginia."
Laurens Vanthoor, Driver, No. 912 Porsche GT Team Porsche 911 RSR.
"All in all, it was a difficult race. We encountered some critical situations with other vehicles out on the track. That's what I call tough racing. Fourth in qualifying was okay, but unfortunately we lacked enough speed in the race."
Nick Tandy, Driver, No. 911 Porsche GT Team Porsche 911 RSR.
"In terms of strategy we were very well sorted. And everything else worked perfectly. I was just a little surprised by the penalty from the race director. Of course you have to accept such a drive-through penalty, which is what we did, but it meant we had to bury our dreams of a top podium finish."
Patrick Pilet, Driver, No. 911 Porsche GT Team Porsche 911 RSR.
"The team did a great job. The strategy was definitely the right one and our pit stops were also extremely good today. Then out of the blue we received a drive-through penalty for contact with another vehicle. That's frustrating. We hope it'll be better at the next race in Virginia."
First Three Titles. Porsche in Hunt for GTX Titles with Christensen and Hargrove in Pirelli World Challenge.
The Pirelli World Challenge (PWC) will decide its first three champions of 2018 this weekend at the Grand Prix of Utah. The SprintX Championship – twin, 60-minute races with two-driver pairings – will run rounds 9 and 10 at the Utah Motorsports Campus in Tooele to decide the SprintX Driver, Team and Manufacturer titles for North America's premier sprint-format GT car championship. Two Porsche customer teams and drivers have an opportunity lock down the titles for the German brand as well as their respective teams.
Scott Hargrove (Canada) and Wolf Henzler (Germany) are currently second in the GTX Driver standings with the Pfaff Motorsports Porsche 911 GT3 R while Porsche factory driver Michael Christensen (Denmark) and Spencer Pumpelly (Atlanta, Georgia) are third in the Alegra Motorsports machine. The drivers of the Pfaff Porsche, which is second in the Team standings, sit 14-points behind the R. Ferri Ferrari 488 GTS of Toni Vilander and Miguel Molina. The Christensen/ Pumpelly pairing is in third-place, 20 markers behind the Ferrari. All are eligible for the titles.
The first of the two 60-miniute races on the 3.048-mile, 14-turn road course will take the green flag on Saturday, August 11 at 4:45 p.m. Mountain Time (MT). Sunday's race, which could be the stage for the final showdown, will scheduled to begin at 3:00 p.m. MT.
Peak TV. "Porsche Challenge at Pike's Peak" to Premier on Velocity.
Banked turns with no guardrails, ice patches, terrain that challenges suspensions, and engines that struggle to breathe in the thin air of the high altitude – the Pike's Peak International Hill Climb is a race unlike any in the world. Now, Motor Trend Group is taking viewers inside the race's test of mental, physical, and metal strength in the all-new special Porsche Challenge At Pikes Peak world premiering Friday, August 10 at 8:00 p.m. ET/PT exclusively on Velocity.
The new 30-minute documentary-style program strives to capture both the thrill and the heritage of this legendary race by following the journeys of seven drivers including X Games Gold Medalist Travis Pastrana and former MLB All-Star pitcher C.J. Wilson, along with their coach, eight-time Pike's Peak winner Jeff Zwart, as they prepare for and take on the more than 100-year-old "Race to the Clouds".
Porsche Challenge At Pikes Peak world premieres Friday, August 10 at 8 PM ET/PT exclusively on Velocity. Additionally, four eight-minute "Motor Trend Presents" vignettes will go deeper into three drivers' journeys and the camaraderie amongst the eight men beginning Monday, August 13 on the Motor Trend App.
One of the only races in the world that allows amateurs to compete alongside professionals, the Pike's Peak International Hill Climb is not for the faint of heart. Just as the Kentucky Derby is not just another horse race and Wimbledon is not just another tennis match, Pike's Peak is a near-mythic event.
Travis Pastrana, Driver, Porsche Cayman GT4 Clubsport Pikes Peak Hill Climb Trophy by Yokohama.
"The 'Race to the Clouds' is the ultimate driving challenge. Throughout my career in auto racing there is very little that has given me as much as a thrill of racing up the top of Pike's Peak and to have the opportunity to do it in the Porsche Cayman was epic. Everyone had some sketchy moments and I can't wait to see it all come together on film with the debut of the Porsche Challenge at Pike's Peak."
Social Media.
Porsche Cars North America. @Porsche
Porsche GT Team (North America). @PorscheNARacing
Porsche Motorsport – GT Cars. @PorscheRaces
Porsche Racing. @Porsche_Team
Porsche Motorsport North America @porschecustomerracingna (Instagram)
Porsche Rennsport Reunion VI. #PorscheRennsport
Model Hashtags.
Porsche 911 RSR. #911RSR
Porsche 911 GT3 R. #911GT3R
Porsche 911 GT3 Cup. #911Cup
Event Hashtag. #PWCUtah
Series Hashtags and Handles.
GT3 Cup Challenge USA. #GT3USA
GT3 Cup Challenge Canada. #GT3CAN
Pirelli Trophy West USA. @PirelliTrophy (Twitter)
@PirelliTrophyWestUSA (Instagram) Intercontinental GT Challenge. @IntercontGTC
Future Porsche Events.
IMSA WeatherTech SportsCar Championship.
Event: Michelin GT Challenge at VIR, VIRginia International Raceway
Dateline: Alton, Virginia
Date: Friday – Sunday, August 17 – August 19, 2018
Track Length: 3.27-miles, 17-turn
Race Duration: 2-Hours, 40-minutes
Class: GTLM (Porsche 911 RSR)
GTD (Porsche 911 GT3 R)
Round: GTLM. 9 of 11
GTD. 9 of 11
Next Round: Continental Tire Monterey Grand Prix, WeatherTech Raceway Laguna Seca, September 7 – 9, 2018
IMSA Continental Tire Sports Car Challenge.
Event: Biscuitville Grand Prix, VIRginia International Raceway
Dateline: Alton, Virginia
Date: Friday – Sunday, August 17 – August 19, 2018
Track Length: 3.27-miles, 17-turn
Race Duration: 2-Hours
Class: GS (Porsche Cayman GT4 Clubsport MR)
Round: GS. 7 of 10
Next Round: Continental Tire Monterey Grand Prix, WeatherTech Raceway Laguna Seca, September 7 – 9, 2018
IMSA Porsche GT3 Cup Challenge USA by Yokohama.
Event: Porsche GT3 Cup Challenge, VIRginia International Raceway
Dateline: Alton, Virginia
Date: Friday – Sunday, August 17 – August 19, 2018
Track Length: 3.27-miles, 17-turn
Race Duration: 2, 45-Minute Races
Class: Platinum (Porsche 911 GT3 Cup, MY 2017 - 2018)
Gold (Porsche 911 GT3 Cup, MY 2015 – 2016)
Round: 11 – 12 of 15
Next Round: Sonoma Raceway, Sonoma California, September 14 – 16, 2018