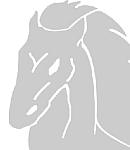 Porsche Motorsports Weekly Event Notes: Monday, July 23, 2018
This Week.
• Dave Maraj Remembered. • Lime Rock Overall. Porsche 911 RSR Earns IMSA Podium at Lime Rock Park. • PMNA Manager Named. Skirmants New Porsche Motorsport North America Workshop Manager.
Porsche Profile.
Event Story Lines.
Dave Maraj Remembered.
Porsche mourns the unexpected and untimely loss of longtime dealer and motorsport partner Davinder "Dave" Maraj on July 21. Maraj founded Champion Motors, Inc. in 1988 and soon saw motorsports as a great opportunity to market his new dealership network, creating Champion Racing in 1993. Both independent, his Porsche and Audi dealerships grew quickly as the racing operation established itself as a force to be reckoned with worldwide. Champion remained a contender at the pinnacle of sports car racing until the racing program ended in 2008.
The Pompano Beach, Florida-based team has a storied motorsport history in the United States, first with Porsche in the Road Racing Championship (USRRC), IMSA and the Pirelli World Challenge and later with Audi and their prototype program in the American Le Mans Series (ALMS). Champion earned its first major class win at the 1996 Mobil 1 Twelve Hours of Sebring with drivers Hans Joachim-Stuck and Bill Adam sharing a Porsche 911 GT2. The familiar color splashes on white also covered the Champion Porsche 911 GT1 Evo that famously won the inaugural Petit Le Mans in 1998, 20 years ago this coming October.
In 2001, Champion was selected by Audi to run its North American program with the R8 and later R10 prototype models. Under both its own and Audi Sport North America team banners, Champion Racing earned five consecutive ALMS P1 Championships from 2004 - 2008. Additionally, Champion Racing is the most recent North American-based team to score an overall win at the 24 Hours of Le Mans, with their factory-backed Audi R8 in 2005.
The list of Porsche drivers that have driven for Champion speaks for itself: Bob Wollek, Hurley Haywood, Derek Bell, Hans Stuck Jr., Stefan Johansson, Allan McNish, Bill Adam and Randy Pobst.
Champion Porsche of Pompano Beach remains one of the largest Porsche dealers in the United States. Maraj was 65.
Lime Rock Overall. Porsche 911 RSR Earns IMSA Podium at Lime Rock Park.
Porsche clinched a podium spot at round seven of the IMSA WeatherTech SportsCar Championship at Lime Rock Park on July 21. The Mid-Ohio GTLM class race winners Laurens Vanthoor (Belgium) and New Zealander Earl Bamber finished in third-place at the Lakeville, Connecticut area track with the No. 912 Porsche GT Team Porsche 911 RSR. Driving the sister car, Patrick Pilet (France) and Nick Tandy (Great Britain), the winners of this year's Mobil 1 Twelve Hours of Sebring, took the checkered flag in fifth-place after two-hour, 40 minute race. The New England Grand Prix was the first of two IMSA events scheduled for only the two GT car classes – GTLM and GTD. The second event will be the August 19 Michelin GT Challenge at VIR (VIRginia International Raceway).
Vanthoor and Bamber had been running in second-place over a long stretch of the race. The pair of Le Mans-winners managed to gradually close the gap to the leader. However, two mistakes – one on-track and the second when an air gun failed causing a long tire change – cost the 510-hp sports car valuable time and one position. In the overall classification, Porsche ranks third in the GTLM manufacturer's championship.
In the GTD class, Wright Motorsports fielded the No. 58 Porsche Consulting/Porsche Digital 911 GT3 R. Porsche works driver Patrick Long (Manhattan Beach, California) earned the team's first pole position of the year and led from the start. Porsche Selected Driver Christina Nielsen (Denmark) maintained a top-three position in the mid-portion of the race. However, the promising performance ultimately had to settle for an eighth-place finish when a tire issue ended Long's podium run.
Round eight of the IMSA WeatherTech SportsCar Championship is scheduled for August 5 at Road America in Elkhart Lake, Wisconsin.
Pascal Zurlinden, Director GT Factory Motorsport.
"It was another difficult race for us. Our car was constantly competitive so we could attack under any situation. But because of the mistakes that began in the warm-up and ended with the number 912 car's last pit stop, we missed out on first-place. This is the third race in a row where we unfortunately haven't been rewarded for our hard work. We'll work harder over the next two weeks so that we can get back on the road to success again at Road America."
Patrick Pilet, Driver, No. 911 Porsche GT Team Porsche 911 RSR.
"The car was extremely fast over the whole weekend, but my mistake in the warm-up threw a spanner in the works. On this racetrack, where overtaking is particularly tricky, it's difficult to compensate for a grid spot at the back of the field. Although I was faster at the beginning of the race I couldn't make up any positions. When Nick got a clear run he managed to shorten the gap, but at the end of the day it was simply too big. The team's tactics and strategy were definitely spot-on. It's important that we managed to collect valuable points towards the manufacturer's classification with third place for the sister car."
Nick Tandy, Driver, No. 911 Porsche GT Team Porsche 911 RSR.
"Given that we had to start from the back of the pack after our off in the morning warm-up, we thought about a suitable strategy. We wanted to have a very fast car, particularly at the end of the race and we anticipated a safety car phase. Unfortunately, we got caught up in traffic at the start and lost too much time. Still, we managed to make up three positions."
Laurens Vanthoor, Driver, No. 912 Porsche GT Team Porsche 911 RSR.
"You shouldn't really complain about a podium placing, but we could have won today. We lost 14 seconds due to a pit stop error – which is basically the gap to position one. We had the pace to win, but unfortunately we only came third."
Earl Bamber, Driver, No. 912 Porsche GT Team Porsche 911 RSR.
"We had a fantastic car all day, a real winner. Unfortunately, I made a mistake during my stint which cost us five seconds. On top of this came the unfortunate pit stop. We simply can't make any more mistakes at the next race – then we'll be at the front."
PMNA Manager Named. Skirmants New Porsche Motorsport North America Workshop Manager.
Porsche Motorsport North America (PMNA) president and CEO Dr. Daniel Armbruster announced the addition of Erik Skirmants to his team at the Carson, California-based operation effective July 16. Skirmants joins the current PMNA team as Workshop Manager overseeing a myriad of projects for current generation Porsche 911 GT3 R and 911 GT3 Cup race cars. The PMNA Workshop is also involved in the restoration and maintenance of historic and vintage Porsche racers including ongoing 917 and 935 projects. Skirmants will oversee the fluid operation of these projects with the well-known PMNA technicians.
Skirmants comes to PMNA after a lifetime of automotive and motorsports involvement. As the son of 356 Registry co-founder Vic Skirmants, Erik was exposed to, and educated in, the building of engines from a very young age. After a decade-long stint as SCCA Enterprises President and CEO, he joins PMNA with an established track record. In addition, an extended career in the corporate automotive world with the likes of General Motors, General Electric and Siemens, gives Skirmants a background of process knowledge and customer-focused management.
PMNA, founded in 1985, is the only authorized sales, parts and service provider in the United States and Canada for all purpose-built Porsche race cars such as the 911 GT3 R, 911 GT3 Cup and the Cayman GT4 Clubsport. PMNA also provides engine and transmission servicing, on-site race support and restoration services for historic Porsche race cars. PMNA's 26 employees are headquartered in 15,000 square feet of the Porsche Experience Center Los Angeles, and anchors half of the state-of-the-art Center – the second in the United States after Porsche Cars North America headquarters in Atlanta, Georgia. The facility houses multiple bays for current race car maintenance and restoration of historic Porsche race cars as well as multiple dynamometers for engines and transmissions. A parts department, reference library and always-changing display of vintage race cars complement the PMNA offices.
Dr. Daniel Armbruster, President and CEO, Porsche Motorsport North America.
"We are pleased to be able to bring someone with Erik's background and skill set to the workshop at PMNA. Erik is very procedure-oriented and is already working well with the excellent team in place in Carson. We are confident that we will be able to continue to maximize the return to our customers. We welcome Erik to PMNA and look forward to his involvement as we continue to advance our culture of performance through precision."
Erik Skirmants, Workshop Manager, Porsche Motorsport North America.
"Our team at PMNA retains all of its knowledge, experience and skill as we look toward great service and exciting new projects. I am confident we will achieve optimum performance and reliability results for our racing customers. I am looking forward to working with the current and future PMNA customers."
Social Media.
Porsche Cars North America. @Porsche
Porsche GT Team (North America). @PorscheNARacing
Porsche Motorsport – GT Cars. @PorscheRaces
Porsche Racing. @Porsche_Team
Porsche Motorsport North America @porschecustomerracingna (Instagram)
Porsche Rennsport Reunion VI. #PorscheRennsport
Model Hashtags.
Porsche 911 RSR. #911RSR
Porsche 911 GT3 R. #911GT3R
Porsche 911 GT3 Cup. #911Cup
Event Hashtag.
Series Hashtags and Handles.
GT3 Cup Challenge USA. #GT3USA
GT3 Cup Challenge Canada. #GT3CAN
Pirelli Trophy West USA. @PirelliTrophy (Twitter)
@PirelliTrophyWestUSA (Instagram) Intercontinental GT Challenge. @IntercontGTC
Future Porsche Events.
IMSA WeatherTech SportsCar Championship.
Event: Continental Tire Road Race Showcase, Road America
Dateline: Elkhart Lake, Wisconsin
Date: Friday – Sunday, August 3 – August 5, 2018
Track Length: 4.048-miles, 14-turn
Race Duration: 2-Hours, 40-minutes
Class: GTLM (Porsche 911 RSR)
GTD (Porsche 911 GT3 R)
Round: GTLM. 8 of 11
GTD. 8 of 11
Next Round: Michelin GT Challenge at VIR, VIRginia International Raceway , August 17 – 19, 2018
IMSA Continental Tire Sports Car Challenge.
Event: Road America 120
Dateline: Elkhart Lake, Wisconsin
Date: Friday – Sunday, August 3 – August 5, 2018
Track Length: 4.048-miles, 14-turn
Race Duration: 2-Hours
Class: GS (Porsche Cayman GT4 Clubsport MR)
Round: GS. 6 of 10
Next Round: Biscuitville Grand Prix, VIRginia International Raceway , August 17 – 18, 2018
Pirelli World Challenge.
Event: SprintX Championship Finale: Grand Prix of Utah, Utah Motorsports Campus
Dateline: Tooele, Utah
Date: Friday – Sunday, August 10 - 12, 2018
Track Length: 3.048-miles, 24-turn
Race Duration: 2, 60-minutes
Class: GT-X (Porsche 911 GT3 R)
GTS-X (Porsche Cayman GT4 Clubsport MR)
Round: GT-X. 9 and 10 of 10
GTS-X. 9 and 10 of 10
Next Round: Sprint Championship Finale: GP of Watkins Glen, Watkins Glen International, Watkins Glen, New York, August 31 – September 1, 2018