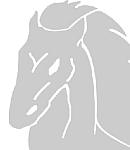 Porsche Motorsports Weekly Event Notes: Monday, July 9, 2018
This Week.
• Porsche in Canada. Porsche 911 RSR Wins Pole But Thwarted in CTMP Race. • Run for the Roses. Porsche and Pirelli World Challenge Return to Portland.
Next Porsche Event.
Pirelli World Challenge.
Event: 58th Rose Cup Races, Portland International Raceway
Dateline: Portland, Oregon
Date: Friday – Sunday, July 13 – July 15, 2018
Track Length: 1.967-miles, 12-turn
Race Duration: 2, 60-minutes
Class: GT-X (Porsche 911 GT3 R)
GTS-X (Porsche Cayman GT4 Clubsport MR)
Round: GT-X. 7 and 8 of 10
GTS-X. 7 and 8 of 10
Next Round: Grand Prix of Utah, Utah Motorsports Campus, Tooele, Utah, August 10 – 12, 2018
Porsche Profile.
Event Story Lines.
Porsche in Canada. Porsche 911 RSR Wins Pole But Thwarted in CTMP Race.
After securing the GTLM class pole position the duo of Patrick Pilet (France) and Nick Tandy (Great Britain) narrowly missed a spot on the podium by finishing in fourth-place in their No. 911 Porsche 911 RSR at Canadian Tire Motorsport Park (CTMP). Sharing driving duties in the No. 912 sister car was 24 Hours of Le Mans winner Laurens Vanthoor (Belgium) and New Zealander Earl Bamber. At times, both Porsche 911 RSR racers were poised for a one-two finish, but the multiple safety car phases and an unfortunate twist of fate in strategy ultimately thwarted the a better result.
After round six of the season, Porsche ranks third in the manufacturers' classification of the GTLM class.
The day treated fans to a gripping and turbulent race with six safety car phases. Under clear blue skies and 80-degree Fahrenheit temperatures, both Porsche 911 RSR got off the line well on the dauntingly fast track. Tandy started from pole position having set a new track record for GTLM in qualifying. Vanthoor made up one position to maneuver the No. 912 into third-place in the opening laps. In the first hour of racing, the safety car deployed three times, and proved an indicator of things to come. Between traffic jams on pit lane, slower traffic on the track, a small problem with a starter motor and a tire puncture, the two-hour 40 minute contest became one of survival, with the goal of securing maximum points heading into the next round at Lime Rock Park, in Connecticut.
In the GTD class, Wright Motorsports fielded two 911 GT3 R, with Porsche factory driver Patrick Long (Manhattan Beach, California) and Porsche Selected Driver Christina Nielsen (Denmark) finishing in ninth-place. Michael Schein (New York City, New York) and Wolf Henzler (Germany) concluded their race just one place behind their team car.
Round seven of the IMSA WeatherTech SportsCar Championship takes place on July 21 at Lime Rock Park in Lakeville, Connecticut. It will be the first of two GT-only races where the GTLM and GTD classes will be the sole-focus on the 1.5-mile road course.
Steffen Höllwarth, Porsche Program Manager IMSA WeatherTech SportsCar Championship.
"This result is obviously very disappointing. We had the fastest car in the field and initially had control of the race. Our rivals took a high-risk strategy in the pits and did not fully refuel their cars so that they could make up positions. On top of that gamble, a puncture threw our No. 912 car back. We knew that under normal circumstances we would have had the shortest pit time at the last stop. Unfortunately, our rivals were then luckier than us during the subsequent safety car phases, so that our strategy today didn't work for us."
Patrick Pilet, Driver, No. 911 Porsche GT Team Porsche 911 RSR.
"I'm a bit disappointed because things were looking good for us at the beginning of the race. Nick even managed to eke out an advantage. The car was very fast and it felt good. Unfortunately, our plan did not pan out today. We now have to analyze exactly what happened and learn from it. Next up is Lime Rock, a racetrack that very much suits our 911. Since the prototypes won't be racing there, we will be aiming for overall victory."
Nick Tandy, Driver, No. 911 Porsche GT Team Porsche 911 RSR.
"When you have such a well setup car and you start from pole position, fourth-place is naturally extremely disappointing. Ford had a lot of luck with the race strategy. Because we were running on tires with the highest wear, we were virtually unable to attack anymore after the last restart."
Laurens Vanthoor, Driver, No. 912 Porsche GT Team Porsche 911 RSR.
"I'm disappointed with the result, of course, especially since we were running first and second at times. Unfortunately, we had a technical problem during the pit stop and then a puncture cost us additional time. My stint was actually very good and I managed to overtake several cars. We then tried everything but it just was not possible to get ahead. Unfortunately our strategy didn't work."
Earl Bamber, Driver, No. 912 Porsche GT Team Porsche 911 RSR.
"Laurens drove a great first stint. The first pit stop went perfectly. At one point, we were in third-place. Unfortunately, a technical problem and puncture relegated us back to eighth-place. I fought hard and did everything to conserve fuel, but ultimately we couldn't gain any more ground."
Run for the Roses. Porsche and Pirelli World Challenge Return to Portland.
The Porsche customer teams of the Pirelli World Challenge (PWC) are set to return to Portland International Raceway in Oregon for the first time in 13 years. The long storied "Rose Cup Races", now in their 58th year as a Portland motorsport tradition, will host North America's premier sprint-format GT car series July 13 – 15 for Rounds 7 and 8 of the SprintX Championship. Six Porsche customer teams, including two in the top GTX class and four in the GTSX category, are entered in the twin 60-minute races on the 12-turn, 1.967-mile road course.
Scott Hargrove (Canada) comes to Portland two-points behind in the overall Drivers' Championship with six races remaining – four SprintX and two Sprint (50-minute, single-driver) across three weekends. The two-time PWC GT class winner will share the No. 96 Pfaff Motorsports Porsche 911 GT3 R with Wolf Henzler (Germany) as he attempts to reclaim the overall title lead. The Porsche Young Driver Academy graduate tops the Sprint Championship with only two races remaining in the single driver format championship – held August 31 – September 2 at Watkins Glen International.
Challenging the Pfaff machine in the Pro/Pro class will be the No. 24 Alegra Motorsports Porsche 911 GT3 campaigned by Porsche factory driver Michael Christensen (Denmark) and Atlanta, Georgia's Spencer Pumpelly. The 24 Hours of Le Mans-winner is currently in third-place overall in the Drivers' Championship. Christensen and Alegra took their rear-engine 911 GT3 R to the most recent PWC class win at Road America – one week after his first Le Mans title. Christensen and Pumpelly also took to the top-step in Lime Rock Park in May.
Porsche is second, one mark behind Ferrari in the Overall Manufacturers' Point Standings having won four races (two each for Pfaff and Alegra).
Four Porsche Cayman GT4 Clubsport MRs are entered in the GTSX class for GT4-specification, road-car derived race cars. The No. 13 flat-six, mid-engine machine is entered for Canadians Orey Fidani (Canada) and Kyle Marcelli by Canada's top Porsche dealer, Pfaff. The pairing is the only Porsche entered in the Pro/Am category of the GTSX class. Racing in the all Amateur division of GTSX are a pair of Muehlner Motorsports America-prepared entries and the No. 66 TRG Cayman GT4 Clubsport MR. Unlike the GTX class which requires by rule a drivers' change, the GTSX class allows a single driver to race the full 60-minute event. While the cars must still make a pit stop to keep balance across the class, there is no mandate to have two drivers. As a result, longtime Porsche entrant Muehlner has declared solo attempts for Moritz Kranz (Germany) in the No. 21 and the No. 32 with Keith Jensen (Puerto Rico) behind the wheel. TRG will have Derek DeBoer of nearby Ashland, Oregon and Sean Gibbons (Argyle, Texas) in its familiar blue and yellow.
Practice for the feature Rose Cup Races will begin on Friday, July 13 with qualifying set for Saturday morning. Race 1 will run at 1:10 p.m. PT/4:10 p.m. ET on Saturday afternoon. The fastest race lap in Saturday's event determines the grid for Sunday's 60-minute race. The July 15 race will take the green flag at 11:55 a.m. PT/2:55 p.m. ET.
Social Media.
Porsche Cars North America. @Porsche
Porsche GT Team (North America). @PorscheNARacing
Porsche Motorsport – GT Cars. @PorscheRaces
Porsche Racing. @Porsche_Team
Porsche Motorsport North America @porschecustomerracingna (Instagram)
Porsche Rennsport Reunion VI. #PorscheRennsport
Model Hashtags.
Porsche 911 RSR. #911RSR
Porsche 911 GT3 R. #911GT3R
Porsche 911 GT3 Cup. #911Cup
Event Hashtag.
58th Rose Cup Races #PWCRoseCup
Series Hashtags and Handles.
GT3 Cup Challenge USA. #GT3USA
GT3 Cup Challenge Canada. #GT3CAN
Pirelli Trophy West USA. @PirelliTrophy (Twitter)
@PirelliTrophyWestUSA (Instagram) Intercontinental GT Challenge. @IntercontGTC
Future Porsche Events.
IMSA WeatherTech SportsCar Championship.
Event: Northeast Grand Prix, Lime Rock Park
Dateline: Lakeville, Connecticut
Date: Friday – Sunday, July 6 – July 8, 2018
Track Length: 1.50-miles, 7-turn
Race Duration: 2-Hours, 40-minutes
Class: GTLM (Porsche 911 RSR)
GTD (Porsche 911 GT3 R)
Round: GTLM. 7 of 11
GTD. 7 of 11
Next Round: Continental Tire Road Race Showcase, Road America, Elkhart Lake, Wisconsin, August 3 – 5, 2018
IMSA Continental Tire Sports Car Challenge.
Event: Northeast Grand Prix, Lime Rock Park
Dateline: Lakeville, Connecticut
Date: Friday – Sunday, July 6 – July 8, 2018
Track Length: 1.50-miles, 7-turn
Race Duration: 2-Hours
Class: GS (Porsche Cayman GT4 Clubsport MR)
Round: GS. 6 of 10
Next Round: Continental Tire Road Race Showcase, Road America, Elkhart Lake, Wisconsin, August 3 - 5, 2018