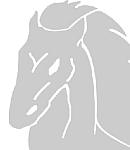 Porsche Motorsports Weekly Event Notes: Tuesday, May 29, 2018
This Week.
• Christensen Conquers. Works Driver Earns First PWC Victory for Self and Team. • Detroit Duo. Customer Team Wright Motorsport Reps Porsche in Motor City IMSA Race.
Upcoming Event.
IMSA WeatherTech SportsCar Championship.
Event: GTD Class-Only – Detroit Grand Prix, Raceway at Belle Isle Park
Dateline: Detroit, Michigan
Date: Friday – Saturday, June 1 – 2, 2018
Track Length: 2.35-miles, 14-turn
Race Duration: 1-Hours, 40-Minutes
Class: GTD (Porsche 911 GT3 R)
Round: GTD. 4 of 11
Next Round: Sahlen's Six Hours of The Glen, Watkins, Glen New York, Watkins Glen International, July 1, 2018
Porsche Profile.
Event Story Lines.
Christensen Conquers. Works Driver Earns First PWC Victory for Self and Team.
Porsche factory driver Michael Christensen (Denmark) came into Rounds 5 and 6 of the Pirelli World Challenge (PWC) SprintX Championship at Lime Rock Park closing-in on his first victory in North America's premier sprint-format GT car racing series. Teamed with co-driver Spencer Pumpelly (Atlanta, Georgia) in the No. 24 Alegra Motorsports Porsche 911 GT3 R, the Dane broke into the winners' column in Race 1 at the Lakeville, Connecticut-track earning not only his first series win but also the first for the Carlos de Quesada-owned team in the PWC. The pair followed with a third-place in Race 2. Canada's Scott Hargrove continued to keep the pressure on the GT class championship leader with a third-place and a fourth-place finish, respectively, in the two, 60-minute races co-driving the No. 96 Pfaff Motorsports 911 GT3 R with Wolf Henzler (Germany).
With a quiet day at Lime Rock Park on Sunday, both of the races were contested Monday, May 28 on the 1.5-mile, seven-turn road course road course in the Northeast. With two of the more savvy drives in the field, the Tampa, Florida-based Alegra team played a daring strategy in Race 1. They pushed their mandatory driver and tire change as late in the ten-minute pit stop window as possible charging Pumpelly – who started the race – to put in as many fast laps as possible on the hot Pirelli tires as the competition ran on freshly changed but cold tires. He answered the call giving Christensen a strong position to race to the checkered flag after the stop. Henzler closed the race for the No. 96 Pfaff machine giving Porsche a second 911 GT3 R in the top-three overall. Black Swan Racing drivers Timothy Pappas (Boston, Massachusetts) and Jeroen Bleekemolen earned a fourth-place finish in the Pro-Am category, tenth overall, in the No. 54 911 GT3 R.
The morning and afternoon races left little time for teams to make changes – or repairs if needed. This highlighted strategy as the closing driver of Race 1, opened Race 2. The early going saw the Nos. 24 and 96 continue their fight against one-another and the No. 61 Ferrari 488 GT3 of title contender Toni Villander (Finland) and Miguel Molina (Spain). The battle was heated but clean as they jockeyed first to chase down the Ferrari and the Bentley Continental GT3 of Alvaro Parente and Andy Soucek and each other for the final podium spot.
Attempting to gain an edge, the Pfaff machine pitted immediately upon the opening of the pit window giving Hargrove the car from Henzler. The pit stop was performed with precision as Hargrove, a two-time IMSA Porsche Ultra 94 GT3 Cup Challenge Canada by Yokohama Champion, crossed the pit-out line with an elapsed pit stop time of 62.094-seconds. The legal minimum for a car to enter the pit lane, perform the driver and tire change and exit the pits was 62-seconds. The early stop would drop the machine entered by North America's largest Porsche dealer to tenth-place. Hargrove would charge the car back up to fourth-place at the checkered flag to earn the "Hard Charger Award" for most positions gained in the race. Alegra pitted the No. 24 with 30-minutes remaining with Christensen handing the seat to Pumpelly. They ended the race in third-place, the fifth-consecutive podium for the No. 24.
The Black Swan Porsche would again finish in fourth-place for the Pro-Am class, ninth-place overall.
The season-long competition has continued to intensify since Hargrove won the two opening rounds of the championship at St. Petersburg, Florida in March. The Porsche Young Driver Academy graduate held the overall title chase before entering the Canadian Tire Motorsport Park rounds last week. While falling to second-place in the Driver Standings, Hargrove and Pfaff continue to lay pressure on the No. 61 Ferrari entered by R. Ferri Motorsport and driven by Villander. Christensen has also now entered the title conversation with four event weekends – eight total races – remaining in the combined Sprint and SprintX Championship.
After the back-to-back race weekends, the Pirelli World Challenge will now take a month-long hiatus. The Sprint Championship – single-driver, 50-minute races – returns on June 22 – 24 at Road America in Elkhart Lake, Wisconsin.
Detroit Duo. Customer Team Wright Motorsport Reps Porsche in Motor City IMSA Race.
With most of the IMSA WeatherTech SportsCar Championship GT Le Mans (GTLM) field, including the Porsche GT Team "works" program, traveling to France for the annual Le Mans Test Day on June 3, the Detroit Grand Prix will be a two-class race – Prototypes and GT Daytona (GTD). Longtime Porsche customer Wright Motorsports brings its twin 911 GT3 R to the Belle Isle street course for the one-hour, 40-minute event on June 2. The race on the 2.35-miles, 14-turn temporary course cut through the island park in Detroit, Michigan.
Leading the contingent of drivers in the rear-engine GT3-spec Porsches is factory driver Patrick Long (Manhattan Beach, California). Long will share the No. 58 Porsche Consulting / Porsche Digital 911 with Porsche Selected Driver Christina Nielsen (Denmark). Nielsen has earned a podium result in each of the last three years on Belle Isle in the GTD class. Entering their second race in the GTD class will be longtime Porsche winner Wolf Henzler (Germany) and Michael Schein (New York City, New York) in the No. 16 Wright Motorsports-prepared GT3 R. Schein has teamed with the John Wright-owned organization throughout his career first in IMSA Porsche GT3 Cup Challenge USA by Yokohama and the Pirelli World Challenge before making his WeatherTech debut in the most recent round at the Mid-Ohio Sports Car Course.
Following Saturday's race, Long will travel immediately to France to prepare for the 24 Hours of Le Mans. The two-time winner of the world's greatest sports car race will headline the driver lineup in the No. 99 Proton Competition Porsche 911 RSR. Long, whose victories at La Sarthe came in 2004 and 2007, will be joined in the LMGTE-Am class Porsche by Spencer Pumpelly (Atlanta, Georgia) and Timothy Pappas (Boston, Massachusetts).
Patrick Long, Driver, No. 58 Porsche Consulting/Porsche Digital Wright Motorsports Porsche 911 GT3 R.
"Detroit is a tough street course with a little bit of everything from surface changes to bumps. The Porsches have been strong there the last couple of years so that's definitely a confidence builder for us. We don't have any data or recent experience, but I'm very confident in the Wright Motorsports team's ability. We'll go there with our heads down and hit our marks. We'll try to have another smooth race like we did at Mid-Ohio with great strategy, fast pit stops and mistake-free driving. The rest of it is out of our hands. I'm looking forward to the weekend."
Christina Nielsen, Driver, No. 58 Porsche Consulting/Porsche Digital Wright Motorsports Porsche 911 GT3 R.
"Detroit has been very good to me in the past. I've gotten three podiums in the last three years, but I'm still looking for a victory. It's definitely a track I enjoy. It's gotten a little bit bumpier over the years, but that's a part of the challenge of street courses; dealing with surfaces that aren't meant to be raced on year-round. Qualifying, quick pit stops and getting a good start will all be important because it's hard to pass on street circuits. I'm also excited to show around some girls that I met at an all girls' school in Detroit when I was there for a media day with IMSA. I'm very much looking forward to the weekend."
Wolf Henzler, Driver, No. 16 Wright Motorsports Porsche 911 GT3 R.
"I'm really looking forward to heading back to Detroit with Wright Motorsports and Mike Schein. Mid-Ohio was all about getting to know each other and looking after other things like getting in a good driver change. Now that we have a routine and the team knows what we need, I'm confident that we'll be very strong at Detroit. I love driving at street courses and Detroit is one of my favorite ones. The fact that the race will be shorter than Mid-Ohio will make everything much different strategy-wise. There will only be one pit stop so it's going to be important get in a quick stop in order to keep the car in a good track position.
Mike Schein, Driver, No. 16 Wright Motorsports Porsche 911 GT3 R.
"I'm really looking forward to racing on the streets of Detroit at Belle Isle. It's a new track for me so I'm hoping to get up to speed quickly. I really enjoyed my first IMSA WeatherTech SportsCar Championship race with Wright Motorsports in our Porsche 911 GT3 R at Mid Ohio. Wolf has been a great teammate and mentor and we will look to finish further up the leaderboard at Detroit. Traffic should be a bit easier to manage with only two classes racing and some longer straights for the prototypes to pass. I was able to run some laps while the team was testing at Watkins Glen this past week so I will be fresh come Practice One on Friday. I can't wait to get things started!"