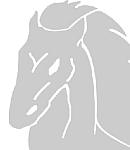 Porsche Motorsports Weekly Event Notes: Monday, March 19, 2018
This Week.
• Record Extension. Victory and Third-Place for Porsche 911 RSR at Sebring.
• Porsche Teams to Texas. PWC Opens SprintX Season in Austin.
Next Event
Pirelli World Challenge
Event: Grand Prix of Texas, Circuit of the Americas
Dateline: Austin, Texas
Date: Thursday - Sunday, March 22 - 25, 2018
Track Length: 3.4-miles, 20-turn
Race Duration: Two Races, 60-minute
Class: GT X (Porsche 911 GT3 R)
GTS X (Porsche Cayman GT4 Clubsport MR)
Round: SprintX
GT SX. 1 and 2 of 10
GTS SX. 1 and 2 of 10
Next Round: GT Championship. Grand Prix at Long Beach, Long Beach, California, Long Beach Temporary Street Course, April 13 – 17, 2018
Porsche Profile.
Event Story Lines.
Record Extension. Victory and Third-Place for Porsche 911 RSR at Sebring.
The Porsche 911 RSR scored its first win of the 2018 IMSA WeatherTech SportsCar Championship season at Sebring International Raceway in Florida. At the Mobil 1 Twelve Hours of Sebring, the oldest and toughest sports car race in the United States. Patrick Pilet (France), Nick Tandy (Great Britain) and Frédéric Makowiecki (France) won the GTLM class with the 510 hp race car from Weissach, Germany after highly competitive closing laps during the March 17 endurance racing classic. At the wheel of the second 911 RSR fielded by the Porsche GT Team, Earl Bamber (New Zealand), Laurens Vanthoor (Belgium) and Gianmaria Bruni (Italy) swept over the finish line in third-place after 328 laps on the famously bumpy airfield circuit. The class victory extended the German marque's record as the all-time leader for class wins, now at 71, with overall titles remaining at 18.
The Sebring win was the first for Porsche at the Central Florida track since 2014. The race marked the second worldwide victory for the current generation Porsche 911 RSR – the first coming at Lime Rock Park in the summer of 2017, also with the No. 911 team. The exhilarating victory also marked the first time for Pilet, Tandy and Makowiecki to stand on the top-step of the podium at Sebring.
In beautiful spring weather, a total of 43 vehicles headed off on Saturday morning into the 66th edition of the tradition-steeped race. In the cockpit of the No. 912 Porsche 911 RSR, Vanthoor took up the race from sixth-place in class and promptly gained two positions in the first lap. His teammate Tandy, who lined up eighth on the grid behind the Belgian in the second 911 RSR, managed to make up three positions at the green flag. It was a solid start in a hotly contested race that was interrupted in the 14th lap by the first of eleven safety car phases.
The suspense in Central Florida continued from the first to the last minute. After 10 hours and 10 minutes, on the 279th lap, Pilet retook the lead for the final time in the No. 911 Porsche 911 RSR. Tandy then defended this position with an inspired drive to the flag.
Thanks to this victory, Tandy, Pilet and Makowiecki move up to second-place in the driver's classification. Porsche also advances to second in the manufacturer's championship.
The two Porsche customer teams in the Pro-Am style GTD class also had an intense 12-hours of competition. Despite running at or near the front for much of the day, the No. 58 Porsche Consulting/Porsche Digital Wright Motorsports GT3 R shared by North America's only Porsche factory driver Patrick Long (Manhattan Beach, California), Porsche Selected Driver and two-time series champion Christina Nielsen (Denmark), Porsche Young Professional Mathieu Jaminet (France) and 2016 Porsche Cup winner Robert Renauer (Germany) ultimately had to settle for sixth-place in class. The No. 73 Park Place Motorsports 911 GT3 R driven by works driver Jörg Bergmeister (Germany), Patrick Lindsey (Santa Barbara, California) and Timothy Pappas (Boston, Massachusetts) finished in ninth-place.
Round Three of the WeatherTech SportsCar Championship comes on April 14 at Long Beach, California. The oldest street race in North America will be for the Prototype and GTLM classes only with the next GTD class event at the Mid-Ohio Sports Car Course on May 6 when it rejoins the series' schedule.
Pascal Zurlinden, Director GT Factory Motorsports.
"It's a great achievement to score two podium spots at Sebring. The secret was our consistency and the fact that we didn't make one mistake. We may not have been the fastest over a lap, but over the distance the drivers and the entire team put in a perfect performance. Even when we had to repair the No. 912 car in the pits, we pulled out all stops to get the car back up the front. Today was a great day for Porsche. Thank you to all the employees at Weissach. They contributed as much to this success as our team here in Sebring."
Patrick Pilet, Driver, No. 911 Porsche GT Team Porsche 911 RSR.
"This win was missing from my collection. It was a great team effort. The pit crew didn't make one mistake and our strategy was perfect. To celebrate this achievement with my friends Nick and Fred is incredible. After the qualifying, victory seemed a long way off. But when you're determined to achieve something and you go for it, you can do it. This race is proof of that."
Nick Tandy, Driver, No. 911 Porsche GT Team Porsche 911 RSR.
"They say that the best victories come from the toughest races. Today was such a race. We didn't have the slightest problem over the entire distance and that was the key to our success. My last two stints were incredibly intense, especially the duels with the Ferrari and the BMW. We switched to new Michelin tires during the last pit stop – after that, nothing could hold us back."
Frédéric Makowiecki, Driver, No. 911 Porsche GT Team Porsche 911 RSR.
"That was one of my greatest successes. Sebring is my all-time favorite race in the USA and we knew that we'd only have a chance if we as a team didn't make any mistakes. It was a really tough race, but that makes this victory all the more special."
Earl Bamber, Driver, No. 912 Porsche GT Team Porsche 911 RSR.
"This race was a real rollercoaster for us. A case in point is when another car blocked our pits and we lost twelve seconds and several positions. It was a banner day for Porsche. We've waited a long time for such a sense of achievement. Now we'll tackle the rest of the season feeling even more motivated."
Laurens Vanthoor, Driver, No. 911 Porsche GT Team Porsche 911 RSR.
"Victory and third-place, what a great success for Porsche. The whole team has worked hard for this major race and they deserve this success."
Gianmaria Bruni, Driver, No. 911 Porsche GT Team Porsche 911 RSR.
"I'm proud to be a part of this squad. What they've achieved today is hard to describe in words. It's unbelievable how quickly the mechanics got our car back in the race after I left the circuit briefly towards the end and had to pit with a damaged diffuser."
Patrick Long, Driver, No. 58 Wright Motorsports Porsche 911 GT3 R.
"I feel like the end result of today's race isn't reflective of the speed the race car really had. This was a great step forward from Daytona in performance and execution. I'm very proud of my teammates and the entire Wright organization. It was also great to have our partners from Porsche Consulting here this weekend to cheer us on. That will push us forward in momentum so we can go after a podium in the next round at Mid-Ohio."
Christina Nielsen, Driver, No. 58 Wright Motorsports Porsche 911 GT3 R.
"Today was a day with mixed emotions. I got to know the team a lot better, which was really good for me. Their professionalism, optimism and how hard working they are is really something that's hard to come across and a pleasure to be around. The 12 Hours of Sebring is never an easy race and unfortunately this weekend wasn't our weekend. Even as hard as we tried, a twelve-hour race and racing result is determined by a lot of external factors that can be without a driver's or crew member's role. It was not flawless, it was a process in the right direction and I very much look forward to continuing that process when we get to Mid-Ohio."
Mathieu Jaminet , Driver, No. 58 Wright Motorsports Porsche 911 GT3 R.
"I would like to thank Wright Motorsports and my teammates for allowing me to race this weekend. This was a great opportunity for me. During the race we did a great job with no mistakes from the crew or drivers and we had a really strong car. We maximized our package today and this weekend. I'm a little bit disappointed with where we ended up because we had some really tough fights during the race. It was still a good points race and there' long way to go for the team. I wish them the best and hope to be back later in the year."
Porsche Teams To Texas. PWC Opens SprintX Season in Austin.
On March 24 – 25, Pirelli World Challenge (PWC) launches its 10-race SprintX title chase at the Circuit of the Americas (COTA). Six Porsche customer cars are entered for the weekend at the Austin, Texas-area track, with four racing in the top GT SX class utilizing the 911 GT3 R and two Cayman GT4 Clubsport MR GTS SX class entries. North America's premier sprint format GT racing series opened its overall 2018 season two weeks ago with the first two races of the Sprint Championship on the streets of St. Petersburg, Florida.
Porsche factory driver Michael Christensen (Denmark) will make his second career start in the GT3-spec series in the No. 24 Alegra Motorsports GT3 R. Spencer Pumpelly (Atlanta, Georgia) joins Christensen in the car. Porsche Young Professional Mathieu Jaminet (France) returns to the series co-driving with Texas's own Alec Udell from The Woodlands. Jaminet and Udell, a Porsche Young Driver Academy graduate, will share the No. 41 GMG 911 GT3 R. The Black Swan Racing Porsche 911 GT3 R driven by Team Principal Timothy Pappas (Boston, Massachusetts) and longtime teammate Jeroen Bleekemolen (The Netherlands) will campaign the full PWC SprintX season in 2018 in addition to its Intercontinental GT Challenge efforts.
The No. 96 Pfaff Motorsports Porsche 911 GT3 R was the most successful car in St. Pete with Canadian Scott Hargrove earning victory in both rounds. At COTA, the 2014 Porsche Young Driver Academy graduate will team with veteran Porsche winner Wolf Henzler (German).
The GTS SX category places GT4-specification cars head-to-head in the multi-driver format. Pfaff Motorsports brings the No. 13 Porsche Cayman GT4 Clubsport MR for Canadians Orey Findani and Kyle Marcelli, also a Porsche Young Driver Academy alumnus. Derek DeBoer (Ashland, Oregon) and Sean Gibbons (Argyle, Texas) are scheduled to drive for veteran Porsche team TRG in the No. 66 Cayman GT4 Clubsport MR.
The championship within a championship mandates two drivers per car, a 60-minute race and a pit stop in each event. Two races will be run on the 3.4-mile, 20-turn circuit: the first on Saturday, March 24, the second event on Sunday, March 25. Qualifying on Friday will order the cars on the grid for Race 1, with the fastest lap from that race setting the grid for Sunday.
Social Media.
Porsche Cars North America. @Porsche
Porsche GT Team (North America). @PorscheNARacing
Porsche Motorsport – GT Cars. @PorscheRaces
Porsche Racing. @Porsche_Team
Porsche Motorsport North America @porschecustomerracingna (Instagram)
Porsche Rennsport Reunion VI. #PorscheRennsport
Model Hashtags.
Porsche 911 RSR. #911RSR
Porsche 911 GT3 R. #911GT3R
Porsche 911 GT3 Cup. #911Cup
Event Hashtag.
Grand Prix of Texas #PWCCOTA
Series Hashtags and Handles.
GT3 Cup Challenge USA. #GT3USA
GT3 Cup Challenge Canada. #GT3CAN
PCA Club Racing Porsche Cayman GT4 Clubsport Trophy East. @CaymanGT4CSEast #GT4CSE
Pirelli GT3 Cup Trophy USA. @PirelliCupUSA
Intercontinental GT Challenge. @IntercontGTC
Future Porsche Events.
IMSA WeatherTech SportsCar Championship.
Event: BUBBA Burger SportsCar Grand Prix at Long Beach, Temporary Street Course
Dateline: Long Beach, California
Date: Friday – Saturday, April 13 - 14, 2018
Track Length: 1.968-miles, 11-turn
Race Duration: 1-Hour, 40-Minutes
Class: GTLM (Porsche 911 RSR)
Round: GTLM. 3 of 11
Next Round: Mid-Ohio Sports Car Showdown, Lexington, Ohio, Mid-Ohio Sports Car Course, May 4 – 6, 2018
IMSA Continental Tire Sports Car Challenge.
Event: Mid-Ohio 120, Lexington, Ohio, Mid-Ohio Sports Car Course
Dateline: Lexington, Ohio
Date: Saturday, May 5, 2018
Track Length: 2.4-miles, 15-turn
Race Duration: 2-Hours
Class: GS (Porsche Cayman GT4 Clubsport MR)
Round: GS. 3 of 10
Next Round: Continental Tire 240, Watkins, Glen New York, Watkins Glen International, June 30, 2018