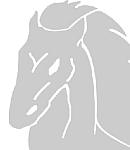 Porsche Motorsports Weekly Event Notes: Monday, March 5, 2018
This Week.
• Title Defense. Porsche Opens 2018 Pirelli World Challenge Season. • Charity Kart. Porsche Factory Driver Holds Seventh Annual Charity Kart Event. • New Park Place. Veteran Porsche Team Adds GT3 Cup Challenge USA Program.
Next Porsche Event.
Pirelli World Challenge
Event: Grand Prix of St. Petersburg, Streets of St. Petersburg
Dateline: St. Petersburg, Florida
Date: Friday - Sunday, March 9 - 11, 2018
Track Length: 1.8-miles, 14-turn
Race Duration: Two Races, 50-minute
Class: GT (Porsche 911 GT3 R)
GTS (Porsche Cayman GT4 Clubsport MR)
Round: GT. 1 and 2 of 9
GTS. 1 and 2 of 8
Next Round: Grand Prix of Texas, Austin, Texas, Circuit of the Americas, March 23 - 25, 2018
Porsche Profile.
Event Story Lines.
Title Defense. Porsche Opens 2018 Pirelli World Challenge Season.
Porsche won the 2017 Pirelli World Challenge (PWC) Overall GT Championship for Manufacturers with its 911 GT3 R. The only Porsche North American factory driver, Patrick Long (Manhattan Beach, California), piloted the iconic rear-engine racer to the GT Sprint and GT Overall Drivers' titles last year while James Sofronas (Villa Park, California) took the trophies for the GT Amateur (GTA) category with the GT3-spec Porsche entry. This weekend at the Grand Prix of St. Petersburg (Florida), the German brand will mount a title defense with a new set of teams and drivers in the continent's premier sprint format GT racing series.
Topping the list of contenders to help return the familiar 911 silhouette to the top step of the podium is "works" driver Michael Christensen (Denmark). The Dane will make his PWC debut in the No. 24 Alegra Motorsports Porsche 911 GT3 R with Race 1 on March 9. While both Christensen and the Carlos de Quesada-owned effort are new to the 19-race schedule – which will be held across ten race weekends over the Sprint and SprintX Championships – they are not new to one-another. The pairing combined in 2017 to win the Rolex 24 At Daytona in the IMSA WeatherTech SportsCar Championship's GTD class in a 911 GT3 R.
Porsche Young Driver Academy graduate and two-time IMSA Ultra 94 Porsche GT3 Cup Challenge Champion (2014, 2017) Scott Hargrove of Canada comes into the PWC GT class with Pfaff Motorsports in 2018. Like Christensen and Alegra, Pfaff, one of the most recognized Porsche names in Canada, and Hargrove come to the temporary street course in St. Pete fresh to the series. Each has a strong history in motorsports and with Porsche which positions them well in the strong eight-car GT class.
The 28-car GTS class also brings two new Porsche team names to that division. The GT4-spec Porsche Cayman GT4 Clubsport MR, a multi-time winner in the class in 2014, will be campaigned by veteran Porsche entrant Muehlner Motorsports America and Pfaff Motorsports. Muehlner's No. 21 will have Italian Gabriele Piana behind the wheel. Piana is new to the category in 2018 but will race in the "pro" category. Pfaff, previously best known for its GT3 Cup entries, will bring Canadian rookie Orey Fidani to St. Pete the 1.8-mile, 14-turn street course in the No. 13 car. Fidani will race for GTSA (GTS Amateur) accolades.
The Grand Prix of St. Petersburg will run two, 50-minute races to debut the 2018 Sprint season, the first on Saturday, March 9, and the second on Sunday, March 10. The GT races, combining GT, GTA and GT Cup, will be held separately of the GTS-only races.
Michael Christensen, Driver, No. 24 Alegra Motorsports Porsche 911 GT3 R.
About racing in Pirelli World Challenge: "I'm very much looking forward to joining the Pirelli World Challenge. It's quite a long time ago that I have driven in a real sprint race with only me as the driver. That's going to be lots of fun. To be honest, I think it's a good addition to my WEC program as one is a sprint and the other is an endurance discipline. What I have seen so far in the PWC is fair and close racing, which of course is important. I'm sure that our Alegra Porsche 911 GT3 R will be performing well. The main goal for this year is to fight for wins and podiums throughout the season and, of course, the target is to win both the Sprint and the SprintX championships, like Patrick (Long) did with Wright Motorsports last season."
About St. Petersburg: "Coming back with Alegra Motorsports again this year is really cool! They are such good bunch of people and they do a very good job. I'm confident that we will be competitive from the first race on. I have never raced at St. Pete but it looks fun and I like street tracks a lot. They are good fun and to me it looks like it's possible to overtake and fight for positions."
Charity Kart. Porsche Factory Driver Holds Seventh Annual Charity Kart Event.
Patrick Long, North America's only Porsche factory driver, will again team with IndyCar and sports car driver Sebastien Bourdais to host the Seventh Annual Kart 4 Kids Pro-Am karting event in St. Petersburg, Florida. The Wednesday, March 7, event benefits Johns Hopkins All Children's Hospital and will be held in Turn One of the Grand Prix Circuit at St. Pete during the season-opening weekend for the Pirelli World Challenge. Long is the defending World Challenge GT champion in the series as well as the 2017 Sprint Championship titlist. The Pro-Am enduro style karting event will run for two hours starting at 7:00 p.m. ET. Practice begins at 5:00 p.m.
Since 2012, the race has raised $281,100 (US) for "All Children's". In the previous six years, Porsche veterans past and present including Carlos de Quesada, Patrick Lindsey, Jon Bennett, Bryan Sellers, Daniel Morad, Elliott Skeer, Spencer Pumpelly, Andy Lally, Jan Heylen, Colin Braun, Norbert Siedler, Shane Lewis and Trent Hindman along with sports car luminaries like Katherine Legge, Jordan and Ricky Taylor have joined Long and Bourdais for the charity race. Indy car racing has added Indianapolis 500 winners Scott Dixon, Tony Kannan among other drivers while Tommy Kendall has represented Hall of Famers and television talent. Having started out in 2012 by raising $6,400, the event has set a $100,000 goal for 2018.
The 90-minute race is a modified pro-am event meaning a team of four will include at least one, and perhaps two, professional drivers. For their donation "amateurs" are awarded the opportunity to team with their heroes. Additionally, the event is structured to provide coaching opportunities from the pros as well as autographs and a relaxed environment for socializing. More can be found at @kart4kidsproam.
New Park Place. Veteran Porsche Team Adds GT3 Cup Challenge USA Program.
Park Place Motorsports continues its growth spurt as it enters the IMSA Porsche GT3 Cup Challenge USA by Yokohama with driver David Kolkmann. It marks both the debut of Park Place in the one-make series, which utilizes the Porsche 911 GT3 Cup car, and Kolkmann (Germany) who is making the step up to the series after competing in Carrera Cup Germany. The pairing will debut at the Mobil 1 Twelve Hours of Sebring season-opening rounds on March 14 and 15 at Sebring International Raceway in Florida.
Kolkmann joins the team for a full season of Porsche GT3 Cup Challenge USA in the No. 71 Porsche GT3 Cup 911. This is his first-time racing in North America. His arrival was orchestrated in part with a continuation of Park Place Motorsports' relationship with Project 1. Project 1 ran Kolkmann Porsche Carrera Cup Germany and will run Team Principal Patrick Lindsey (Santa Barbara, California) in the FIA World Endurance Championship (WEC) beginning in 2018.
Kolkmann competed in Porsche Carrera Cup Germany for the 2016 and 2017 seasons. His highest achievement came last year at Austria's Red Bull Ring where he picked up a third-place finish. Before sports car racing, he raced in German Automobile Club ADAC Formula Masters and Formula 4 open wheel series.
The move to America is in step with Kolkmann's evolution of his race craft giving him the opportunity to learn new tracks and new tires with the same car he loves. Kolkmann has been preparing for the challenges of firsts that lay ahead of him by spending time on the simulator exploring each track. Ahead of his first race at Sebring International Raceway, Kolkmann has watched plenty of video to prepare him for the bumps of America's oldest road course.
Round 1 of Porsche GT3 Cup Challenge USA by Yokohama takes place over the Mobil 1 Twelve Hours of Sebring Presented by Advanced Auto Parts weekend, March 14-17. For added drama to Kolkmann's first race weekend, he'll be racing against all of North America as the Porsche GT3 Cup Challenge Canada by Yokohama joins the field. The weekend features two 45-minute sprint races on the 3.74-mile track.
David Kolkmann, Driver, No. 71 Park Place Motorsports Porsche 911 GT3 Cup.
"I always wanted to race in America. There are some great tracks and I think it's a good way to develop myself as a driver. I always loved Porsche cars, and I think racing in the Porsche one-make championships is the best way to show good results to become factory driver one day. For me, it's also the best way to be quick in any car. If you are quick in a Porsche Cup Car, you should be quick in every car."
"I'm more than excited. It'll be a completely new situation for me, but that gives me even more motivation to push myself to the maximum. I have to say thank you to Hans-Bernd Kamps and Axel Funke at Project 1 and of course to Team Park Place Motorsports and Patrick Lindsey, for making it all work."
Porsche Entries at St. Petersburg.
A total of four (4) Porsche Motorsport-built race cars across three Pirelli World Challenge classes – GT, GTS and GTSA – are entered to race at on the streets of St. Petersburg this weekend.
GT Class – Two (2) Porsche 911 GT3 R.
No. 24 Alegra Motorsports. Michael Christensen (Denmark)
No. 96 Pfaff Motorsports. Scott Hargrove (Canada)
GTS Class – One (1) Porsche Cayman GT4 Clubsport MR.
No. 13 Pfaff Motorsports. Orey Fidani (Canada)
GTSA Class – One (1) Porsche Cayman GT4 Clubsport MR.
No. 21 Muehlner Motorsports America. Gabriele Piana (Italy)
Social Media.
Porsche Cars North America. @Porsche
Porsche GT Team (North America). @PorscheNARacing
Porsche Motorsport – GT Cars. @PorscheRaces
Porsche Racing. @Porsche_Team
Porsche Rennsport Reunion VI. #PorscheRennsport
Model Hashtags.
Porsche 911 RSR. #911RSR
Porsche 911 GT3 R. #911GT3R
Porsche 911 GT3 Cup. #911Cup
Event Hashtag.
Grand Prix of St. Pete. #PWCSPGP
Sebring 12 Hour. #Sebring12
Series Hashtags and Handles.
GT3 Cup Challenge USA. #GT3USA
GT3 Cup Challenge Canada. #GT3CAN
PCA Club Racing Porsche Cayman GT4 Clubsport Trophy East. @CaymanGT4CSEast #GT4CSE
Pirelli GT3 Cup Trophy USA. @PirelliCupUSA
Intercontinental GT Challenge. @IntercontGTC
Future Porsche Events.
IMSA WeatherTech SportsCar Championship.
Event: 66th Annual Mobil 1 Twelve Hours of Sebring, Sebring International Raceway
Dateline: Sebring, Florida
Date: Wednesday – Saturday, March 14 – 17, 2018
Track Length: 3.74-miles, 17-turn
Race Duration: 12-Hours
Class: GTLM (Porsche 911 RSR)
GTD (Porsche 911 GT3 R)
Round: GTLM. 2 of 11
GTD. 2 of 11
Next Round: BUBBA Burger SportsCar Grand Prix at Long Beach, Long Beach, California, Long Beach Temporary Street Course, April 13 – 14, 2018
IMSA Continental Tire Sports Car Challenge.
Event: Sebring 120, Sebring International Raceway
Dateline: Sebring, Florida
Date: Friday, March 16, 2018
Track Length: 3.74-miles, 17-turn
Race Duration: 2-Hours
Class: GS (Porsche Cayman GT4 Clubsport MR)
Round: GS. 2 of 10
Next Round: Mid-Ohio 120, Lexington, Ohio, Mid-Ohio Sports Car Course, May 12, 2018