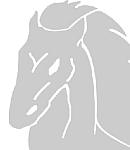 Porsche Motorsports Weekly Event Notes: Tuesday, September 26, 2017
Upcoming Events.
IMSA WeatherTech SportsCar Championship
Event: 20th Running of the Motul Petit Le Mans, Road Atlanta
Dateline: Braselton, Georgia
Date: Saturday, October 7
Track Length: 2.54-miles, 12-turn
Race Duration: 10-Hours
Class: GTLM (Porsche 911 RSR)
GTD (Porsche 911 GT3 R)
Round: GTLM. 11 of 11
GTD. 12 of 12
Next Round: Season Finale
IMSA Continental Tire Sports Car Challenge
Event: Fox Factory 120, Road Atlanta
Dateline: Braselton, Georgia
Date: Friday, October 6
Track Length: 2.54-mile, 12-Turn
Race Duration: 2-Hours
Class: GT4/GS (Porsche Cayman GT4 Clubsport MR, Porsche Cayman GT4 Clubsport)
Round: GT4/GS. 10 of 10
Next Round: Season Finale
IMSA Porsche GT3 Cup Challenge USA by Yokohama
Event: Petit Le Mans, Road Atlanta
Dateline: Braselton, Georgia
Date: Race 1. Thursday, October 5
Race 2. Friday, October 6
Track Length: 3.27-miles, 17-turn
Race Duration: Two, 45-minute races
Class: Platinum (Porsche 911 GT3 Cup, MY 2017)
Gold (Porsche 911 GT3 Cup, MY 2014-2016)
Round: USA. 15 and 16 of 16
Next Round: Season Finale
Porsche Profile.
Event Story Lines.
Porsche Podiums. 911 RSR and 911 GT3 R Score IMSA Podiums in Monterey.
The Porsche GT Team is ready to tackle the Petit Le Mans season finale and fight for the prestigious Tequila Patrón North American Endurance Cup (TPNAEC) on October 7 following a strong performance in the penultimate round of the IMSA WeatherTech SportsCar Championship this past weekend. The Porsche 911 RSR clinched its fifth podium result in the GT Le Mans (GTLM) class on September 24 at Mazda Raceway Laguna Seca in Monterey, California. At the wheel of the newly developed 510 hp racecar from Weissach, Germany, Patrick Pilet (France) and Dirk Werner (Germany) secured a third-place result in the GTLM class on the 2.238-mile racetrack.
After a gripping final stint in the No. 911 Porsche GT Team entry, the Lime Rock Park winners crossed the finish line only five seconds behind the class-winning car. Their teammates, Laurens Vanthoor (Belgium) and Gianmaria Bruni (Italy), in the sister No. 912 911 RSR, took the flag in seventh-place. Works driver Jörg Bergmeister (Germany) and co-driver Patrick Lindsey (Santa Barbara, California) drove the customer No. 73 Park Place Motorsports 911 GT3 R to a third-place finish in the GT Daytona (GTD) class.
Vanthoor got the best start of the entire field. In the first lap, he promptly overtook three rivals in his Porsche 911 RSR to settle into fifth-place behind Pilet, who had managed to gain two places. The Frenchman then launched a pursuit for the top spot, first overtaking a BMW, then a Ford. 30-minutes into the race he was running in second-place. Vanthoor was poised to follow his lead, but a prototype's maneuver not only blocked him from overtaking, but also threw him back three positions. With his teammate Bruni having to serve a drive-through penalty due to a non-compliant pit stop, the fight for top results continued without them.
In the No. 911 Porsche 911 RSR, however, Werner was on course for a podium spot. The fuel-saving strategy that his team had worked out for him after he took over the cockpit from Pilet eventually began to pay off. For long stretches he was running in third-place, and managed to advance as high as second-place. At times he was less than a second off the leader, and in a thrilling final phase defended his position with a spirited duel against his strongest pursuers. It was enough for the winner of the Lime Rock race and the Rolex 24 At Daytona runner-up, to bring home another podium result with one race, the 20th running of the Petit Le Mans at Road Atlanta, remaining on the 2017 IMSA schedule.
The No. 54 CORE autosport Porsche 911 GT3 R of Jon Bennett (Charlotte, North Carolina) and Colin Braun (Harrisburg, North Carolina) had its best result of the season in GTD class. The white, orange and blue entry finished in fourth-place after leading the most laps in GTD. A late race fuel stop dropped them from the lead.
Porsche works driver Patrick Long (Manhattan Beach, California) joined with Porsche Young Driver Academy graduate and Rolex 24 GTD class winner Daniel Morad (Canada) in the No. 28 Alegra Motorsports Porsche 911 GT3 R. The duo, which was third in-class at Lime Rock Park, was fast all weekend and was a top-three race contender when struck by another car. The contact to the rear wheel caused damage forcing Long to park the car early in the two-hour, 40-minute race.
Marco Ujhasi, Director GT Factory Motorsports.
"This podium at an exciting and highly competitive race is thanks to a good strategy and a 911 RSR that proved consistently fast on this demanding racetrack. The fact that we focused on preparing for the race during our days here rather than on fast lap times in qualifying proved to be the right decision. With this result under our belt we can now head to Atlanta. There, we'll do everything at the season finale to finish two positions further up the field – and win the coveted North American Endurance Cup for Porsche."
Patrick Pilet, Driver, No. 911 Porsche GT Team Porsche 911 RSR.
"That was really close. In the end it was a pure game of chance with the fuel. We assumed that the leading BMW would have to pit, but he kept going. Dirk saved as much fuel as he could, but he couldn't keep up with the Ferrari, which was following a different strategy. We did the best we could with what we had today, and, as always, we've enjoyed wonderful support from our team."
Dirk Werner, Driver, No. 911 Porsche GT Team Porsche 911 RSR.
"It's great to head home from Laguna Seca with a podium result. The entire team threw themselves completely into this race and improved the car even more. It was a fiercely competitive race, and fans really got their money's worth. In the closing phase we all tried to conserve fuel and turn our laps without having to make a pit stop. My fuel light came on shortly before the flag, so that strategy worked perfectly. I think this is a great achievement for the team."
Laurens Vanthoor, Driver, No. 912 Porsche GT Team Porsche 911 RSR.
"We had a great car for the weekend and a great tire strategy. Unfortunately, we couldn't turn it into a better result. We had a chance for the podium spot, but we made mistakes. We'll now look closely at what happened and we'll be back in the fight at the season finale at Road Atlanta."
Gianmaria Bruni, Driver, No. 912 Porsche GT Team Porsche 911 RSR.
"We had pretty much everything going against us in this race. Our 911 RSR had the speed to run at the front, but bad luck struck and we made mistakes. Now we need to concentrate totally on Petit Le Mans and on winning the North American Endurance Cup for Porsche."
Jörg Bergmeister, Driver, No. 73 Park Place Motorsports Porsche 911 GT3 R.
The podium result is good, however we could have achieved even more today. At our last pit stop a mechanic injured his back, so the tire change took longer and we lost several positions. Now I'm looking forward to Petit Le Mans."
Long to WeatherTech. North American Porsche Factory Driver Joins No. 50 911 GT3 R. for Petit.
WeatherTech Racing announced today that Patrick Long (Manhattan Beach, California), North America's only Porsche factory driver, will join Cooper MacNeil (Hinsdale, Illinois) and Gunnar Jeannette (Salt Lake City, Utah) in the No. 50 WeatherTech Racing Porsche 911 GT3 R at next week's IMSA WeatherTech SportsCar Championship season finale Motul Petit Le Mans at Road Atlanta.
Long joins a driving duo that saw some success early in the IMSA WeatherTech Championship season with a win on the streets of Long Beach. That said, the team looks to finish the season equally strong with Long's addition for the 10-hour race at Road Atlanta.
This will be the first time Long, MacNeil and Jeanette have co-driven together, and given each drivers' individual success (all three have won drivers' championships), this could be a threesome that has the potential win in the ultra-competitive GTD class at Petit Le Mans.
In 2017, Long has primarily raced a Porsche 911 GT3 R in the Pirelli World Challenge series for Wright Motorsports where he won the Overall GT Drivers' Championship as well as the Sprint Drivers' Championship. He has run in four WeatherTech SportsCar Championship races this year prior to Petit Le Mans. His best WeatherTech finish this season was a third-place in GTD at Lime Rock Park in July.
Patrick Long, Driver, No. 50 WeatherTech Racing Porsche 911 GT3 R.
"I have been friends, and competitors, with Cooper and Gunnar for a long time," Long said. "When they switched back to the Porsche mid-season I knew that would be a good opportunity for me to run in a strong car at Petit Le Mans. They won at Long Beach early in the year and I am hoping to combine with them and win next week at Road Atlanta. They have always run a top program and they are fun guys to hang around with as well. I think we will have as good a shot as anyone come the green flag."
Copper MacNeil, Driver, No. 50 WeatherTech Racing Porsche 911 GT3 R.
"I'm super excited to drive with Pat [Long]. His career achievement list speaks for itself. The guy has been a Porsche factory driver for a long as I can remember and he's always been one of the fastest guys who has driven for Porsche. He already has two Pirelli World Challenge Championships in the same car we're going to be racing at Petit – the Porsche GT3 R. He's got a ton of experience in the car. He can drive it really fast. I've always wanted to drive with Pat. Gunnar's always wanted to drive with Pat. So, now we're finally putting all of the pieces of the puzzle together and we're going to go try to win the race."
Gunnar Jeanette, Driver, No. 50 WeatherTech Racing Porsche 911 GT3 R.
"To be back with Porsche for our first endurance race this year, going to Petit is great. We skipped Petit last year. So, Cooper and I are really looking forward to racing there. To have Pat there with us is awesome. Having Pat, as the American Porsche factory driver, is going to be a great addition. Pat and I have raced against each other in a lot of stuff over the years. So, to actually drive together, I'm really looking forward to it. It's great for WeatherTech to have an all-American lineup."
Moorespeed for Asia. Porsche Factory Driver Bamber and GT3 Cup Driver Hardeman Race in Asian Enduro.
Moorespeed's Will Hardeman (Austin, Texas) and two-time and reigning 24 Hours of Le Mans winner Earl Bamber (New Zealand) made a successful co-driving debut this past weekend in the Blancpain GT Series Asia at the Shanghai International Circuit in China where the duo finished second in the Pro/Am class and fourth overall Sunday in the No. 98 Arrows Racing Porsche 911 GT3 R.
Capably handling wet conditions in Sunday's rainy race, the podium result in part made up for a disappointing Saturday round for Hardeman and Bamber. Hardeman had an outstanding start in Saturday's opener only to have the rear wing on the Porsche clipped off by a spinning competitor. Hardeman and Bamber brought the repaired Porsche home in 19th place after never having a chance to race with the leaders on Saturday.
That was far from the case in the Sunday finale, however, as starting driver Bamber quickly got down to business. After starting eighth, Bamber was racing in the top five in no time and handed the Porsche off to Hardeman in full contention for not only the Pro/Am class win but a possible overall podium too.
Hardeman, the first American to ever compete in the Blancpain GT Series Asia, kept up the charge after taking over from Bamber. Racing as high as third overall and avoiding the slick conditions that took out more than one competitor, Hardeman ultimately crossed the finish line fourth overall and in the Pro/Am podium runner-up slot.
This past weekend's pairing reunited Hardeman with Bamber, his friend and former driving coach at Moorespeed, the Austin, Texas-based IMSA Porsche GT3 Cup USA racing team that has run Hardeman the last three seasons.
Bamber is best known for his perfect two-for-two overall LMP1 victory record at Le Mans, winning in his 2015 debut and this past June at Circuit de la Sarthe, but he also served as Hardeman's driving coach for two seasons in the U.S.
Working closely with Hardeman and Moorespeed President David Moore, Bamber coached Hardeman to his first IMSA GT3 Cup podium appearances last season, including a career-best second in the final race weekend of 2016 at Road Atlanta.
Moore made the trip to Shanghai where he was an active part of the Hardeman/Bamber effort and welcomed by the Arrows Racing team.
Hardeman has earned a string of top-five finishes in 2017 IMSA Porsche GT3 Cup competition, including a pair of runner-up finishes. The season concludes early next month at Road Atlanta where Hardeman will be seeking his first series win and his Moorespeed teammate Corey Fergus (Columbus, Ohio) will be looking to lockdown season championship runner-up honors. Bamber will be racing at Road Atlanta too in his return to IMSA competition.
David Moore, President, Moorespeed Racing.
"This type of international and multiple driver race is something that Earl and I discussed as being a possibility for the future even a year ago. We knew Will was and is still improving to be one of the better gentlemen drivers with a bronze FIA classification. It was only a matter of time within Will's development, and Earl was instrumental in this by helping coach him to the next level in his second season, with the full blessing of Porsche.
In less than two weeks all of us will be racing at Road Atlanta. Will joins Corey [Fergus] for the IMSA Porsche GT3 Cup USA finale, and Earl comes back to the USA too in Porsche's GTLM program where he will be teamed with Laurens Vanthoor and Gimmi Bruni for Petit Le Mans. Earl will also be working with us, Price Cobb and the boys again there, helping coach them for a run on the podium. Road Atlanta is one of our very favorite tracks, so we can't wait as our team is hungry."
Earl Bamber, Driver, No. 98 Arrows Racing Porsche 911 GT3 R.
"It was a great first weekend with the team in Shanghai. The championship lived up to be a great challenge, and the Arrows Racing team did a great job on strategy to bring us into play for a podium outright. Will did an amazing job in high-pressure situations. It was awesome to see his progress from when we first met two years ago."
Will Hardeman, Driver, No. 98 Arrows Racing Porsche 911 GT3 R.
"Blancpain GT is a really cool series where we get to race against all makes of GT3 cars, which adds another element of racing absent in our spec-Porsche IMSA GT3 Cup series in the USA. There is a lot more give and take during the lap depending on strengths and weaknesses of varied brands of cars out there, and the Shanghai International Circuit is a really well built track with a ton of interesting and fun features.
Any time I go out of my comfort zone with a new series, new car and new track, in addition to wet and variable conditions, is the time when I get to experience the most personal growth," Hardeman said. "Working with Earl Bamber is truly awesome and it is special to see how the best in the business operate."
Leven Remembered. Legendary Porsche Driver and Owner Passes.
On September 15 sports car racing lost one of its great names with the passing of Bruce Leven. Leven, who was born in Chicago but spent most of his life in Seattle, Washington, built Bayside Disposal from a one-truck waste management service into a 400-truck disposal empire. In the mid-1970s, Leven became enamored with the Porsche brand and began racing the German marque in SCCA championships. The early success earned him Trans-Am Rookie of the Year in 1979. In the 1980s, Leven moved to IMSA competition using a Porsche 935 he purchased from Brumos Racing. He quickly amassed more success as an owner and driver in endurance racing.
A smart racer and businessman, Leven brought luminaries of the sport like Hurley Haywood, Al Holbert, Peter Gregg, Hans Stuck and Bob Wollek to the Bayside Disposal Racing team first with the 935 and later with the 962. The team's first significant victory came at Sebring in 1981 with Leven, Haywood and Holbert sharing the Bayside Disposal Porsche 935. That was the first of three Mobil 1 Twelve Hours of Sebring titles for the program, the others coming with the Porsche 962 prototype in 1987 and 1988.
Bayside Porsche 962s were constant podium threats with liveries that have remained among the most iconic ever to cover the smooth lines of the mid-engine turbocharged prototype. In 1985, Wollek gave Leven his first win with the 962 at Sears Point.
While the Bayside-entries always threatened for victories, 1987 proved the most successful for the privately owned operation. Despite campaigning only half the IMSA Camel GTP races on the schedule, Jochen Mass and Bobby Rahal won six races and finished in third and fifth-place in the GTP Championship respectively. The last Bayside victory came at Sebring in 1988. It was again Wollek at the wheel of a 962 for Leven's last pole position at the Rolex 24 At Daytona in 1990. The team was shuttered later in the decade as the GTP era came to an end.
Leven would stay closely tied to Porsche owning two dealerships in the Seattle-area.
Bruce Leven was 79-years-old at the time of his passing.
Alwin Springer, founding member of ANDIAL and past president and CEO of Porsche Motorsport North America.
"Bruce Leven was one of the core group of racers to help bring sports car racing back to North America, and was a member of the Porsche motorsport family.
I was fortunate to live in a great era of sports car racing, and Bruce was a big part of that. He did a lot for us. We definitely just lost a good one."
Social Media.
Porsche Cars North America. @Porsche
Porsche GT Team (North America) @PorscheNARacing
Porsche Motorsport – GT Cars. @PorscheRaces
Porsche Racing – 919 Hybrid. @Porsche_Team
Model Hashtags.
Porsche 911 RSR. #911RSR
Porsche 911 GT3 R. #911GT3R
Porsche 911 GT3 Cup #911Cup
Porsche 919 Hybrid. #919hybrid
Event Hashtag.
20th Petit Le Mans #PetitLeMans
Series Hashtags and Handles.
GT3 Cup Challenge USA. #GT3USA
GT3 Cup Challenge Canada. #GT3CAN
PCA Club Racing Porsche Cayman GT4 Clubsport Trophy East @CaymanGT4CSEast #GT4CSE
Pirelli GT3 Cup Trophy USA @PirelliCupUSA
Future Porsche Events.
Intercontinental GT Challenge.
Event: Mazda Raceway California 8 Hour, Mazda Raceway Laguna Seca
Dateline: Monterey, California
Date: Sunday, October 15
Track Length: 2.238-miles, 11-turn
Race Duration: 8-Hours
Class: GT3 (Porsche 911 GT3 R)
Round: 3 of 4
Next Round: Sepang 12 Hours, December 9 – 10, Sepang, Malaysia