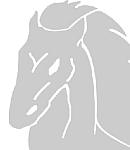 Alec Udell Continues PWC Rookie GT Season at Mid-Ohio
July 24, 2017 | Lexington, Ohio | Alec Udell grew up in Texas but he seems perfectly at home in Ohio as well, particularly on the 2.258-mile Mid-Ohio Sports Car Course in Lexington. The native of The Woodlands, Texas holds the track record in the Pirelli World Challenge (PWC) GT Cup class and is the defending champion for that class having won both rounds of the PWC at Mid-Ohio last summer. However, the Clemson University rising-senior is facing a new challenge on July 28 - 30 as he starts Rounds 6 and 7 of the PWC GT class Sprint Championship in the No. 17 Euroworld Motorsports Porsche 911 GT3 R prepared by GMG. Since the start of the five-weekend, ten-race championship for GT3-spec cars, Udell has fought head-to-head with the very best GT drivers in North America in the 50-minute, single driver events.
Udell started the year with twin wins in Rounds 1 and 2 of the GTA class at St. Petersburg, Florida. The Porsche Young Driver Academy graduate was immediately moved into the GT class for all professional drivers for the remainder of the season and has represented himself and Euroworld well. He has scored seventh-place finishes in Rounds 3, 4 and 5 of the Sprint Championship. In addition, he has run the SprintX Championship in the No. 77 Calvert Dynamics 911 GT3 R with Preston Calvert. The team has a best finish in their first 60-minute race at VIRginia International Raceway (VIR) with a fourth-place result.
Udell tested at Mid-Ohio earlier in the summer. However, he will have his first laps of the weekend in the GMG blue and Clemson orange GT3-spec machine on Thursday, July 27 at 10:30 a.m. Eastern Time and again at 1:50 p.m. that afternoon. Official practice begins at 11:45 a.m. ET on Friday. The 30-minute session will be followed by qualifying at 5:20 p.m. Race 1 of the weekend will take the green flag at 4:45 p.m. The second 50-minute race will get underway at Noon on Sunday.
The races can be watched live at www.world-challenge.com and on tape delayed broadcast on the CBS Sports Network, Sunday, July 30 at 2:00 p.m. Eastern Time (ET).
Alec Udell |
about Mid-Ohio| "Mid Ohio has been good to me in the past seasons, the track suits my driving style. With counterintuitive lines in a few places, elevation changes and blind corners, it's one of the most fun tracks on our schedule. I'm excited to be tackling it in our Euroworld 911 GT3 R with GMG this weekend."
072417