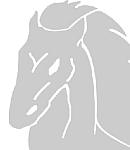 Porsche Motorsports Weekly Event Notes: Monday, June 12, 2017
Upcoming Events.
FIA World Endurance Championship (WEC)
Event: 24 Hours of Le Mans, Circuit del la Sarthe
Dateline: Le Mans, France
Date: Saturday, June 17 - Sunday, June 18
Track Length: 8.469-miles, 38-turn
Race Duration: 24-Hours
Class: LMP-1 Hybrid (Porsche 919 Hybrid)
LMGTE-Pro (Porsche 911 RSR, MY 2017)
LMGTE-Am (Porsche 911 RSR, MY 2015)
Round: 3 of 9
Next Round: 6 Hours of Nürburgring. Nürburgring, Germany, July 16. 2017
Porsche Profile.
Event Story Lines.
Quatorze Le Mans. Patrick Long to Take on 14th 24 Hours of Le Mans.
North America's only Porsche factory driver, Patrick Long of Manhattan Beach, California, will make his 14th career start in the 24 Hours of Le Mans on June 17-18 in a Porsche 911 RSR. The now veteran driver made first start in the 2004 at the grandfather of all endurance races, and wasted no time in leaving his mark. Driving with Jörg Bergmeister (Germany) and Sascha Maassen (Germany), Long helped earn the pole position and race victory for Petersen Motorsports/White Lightning Racing in a Porsche 911 GT3 RSR. In 2007, he repeated the performance with the French IMSA Performance Matmut team. He added podium runs in 2005 (second-place) and again the last two seasons with Patrick Dempsey, finishing second in 2015 and third in 2016.
His 14th attempt to add a third career class victory at la Sarthe comes in a "one-off" event driving the No. 93 Porsche 911 RSR in the LMGTE-Am category. Long, who has focused on the Pirelli World Challenge (PWC) GT class the last two years racing the No. 58 Wright Motorsports Porsche 911 GT3 R, returns to Proton Racing, a program that he has competed with at Le Mans since 2013. His co-drovers will be Abdulaziz Turki Al Faisal of Saudi Arabia and American Michael Hedlund (Woodside, California).
Long had his first laps of the season in the 2015 model year 911 RSR at the Le Mans Test Day on June 4. Practice and qualifying on the 8.469-mile, 38-turn Circuit de la Sarthe will be on Wednesday, June 14 and Thursday, June 15. The race will run on Saturday, June 17 and Sunday, June 18.
Patrick Long, Driver, No. 93 Proton Competition Porsche 911 RSR.
"This will be the 14th time I've raced at Le Mans so I know exactly what to expect from this unique racetrack. Nevertheless, this classic is one of the biggest challenges you can face as a racing driver. It's the highlight of the season and it's very important because of Porsche's history here."
Going for Three. Porsche 919 Hybrid Faces Hard Fight for Third Consecutive Le Mans Victory.
On June 17-18, Porsche will again fight for the crown jewel of endurance motorsport in attempting to win the 24 Hours of Le Mans for a third consecutive year. However, it will be no simple task as it faces stout competition from Toyota. The Japanese manufacturer has yet to win Le Mans but retired in a dramatic finish just minutes before the end of the 2016 race. The Japanese manufacturer has entered three cars against the two Porsche 919 Hybrids in the top LMP1-H class. However, Porsche brings six of the world's greatest sports car drivers – five of which hold overall Le Mans victories on their resumes – to the task in the Nos. 1 and 2 prototypes.
Neel Jani (Switzerland), André Lotterer (Germany) and Nick Tandy (Great Britain) will alternate behind the wheel of the No. 1 Porsche 919 Hybrid. The three drivers share a combined experience of 20 Le Mans starts and five overall victories. Jani (8 starts, 1 overall victory) is the only Le Mans title defender and reigning FIA World Endurance Champion (WEC) in 2017 and is also the qualifying lap record-holder at Le Mans since 2015. Lotterer (8 starts, 3 overall victories) faces his first Le Mans race with Porsche after a successful career at Audi. For the second time, Tandy competes in the LMP1 class at the Sarthe. He raced there three times in GT and celebrated Porsche's 17th overall victory as an LMP1 rookie in 2015.
The crew of the sister car – Earl Bamber (New Zealand), Timo Bernhard (Germany) and Brendon Hartley (New Zealand) – shares a total of 17 Le Mans races and two overall victories. Bamber (2 starts, 1 overall victory) won in 2015 together with Tandy when he too was an LMP1 rookie. In 2016, he competed for Porsche in the LMGTE-Pro class. The most experienced of the trio is Bernhard. He has started Le Mans ten times, the first time in 2002 for Porsche in the GT-category – scoring a class victory on his debut. Since 2010, his name is also engraved on the trophy for an overall victory, when the Porsche works driver was loaned to Audi. Hartley (5 starts) has shared a cockpit with Bernhard since 2014 and is arguably the hungriest of them all: the big win at Le Mans has so far eluded him.
The Porsche 919 Hybrid has been widely reworked for the 2017 championship. 60 to 70 percent of the Le Mans prototype's components are new developments. This especially concerns the areas of aerodynamics, chassis and combustion engine. However, the powertrain in principle remains the same. The innovative hybrid racecar develops a system power of around 900 HP (662 kW) that comes from a compact two-liter turbocharged V4-cylinder (nearly 500 PS/368 kW) and two different energy recovery systems – brake energy from the front axle combined with exhaust energy. The combustion engine drives the rear axle while the electro motor boosts the front axle with an output of more than 400 PS (294 kW). The electrical energy that comes from the front brakes and the exhaust system is temporarily stored in a liquid-cooled lithium ion battery.
The 24-hour race is the third of nine rounds of the 2017 FIA World Endurance Championship. After the first two six-hour races (Silverstone and Spa), Porsche has scored 61 points and ranks second in the constructors' standings behind Toyota (69.5). In the drivers' standings Bamber/Bernhard/Hartley (33 points) are in second place with Jani/Lotterer/Tandy ranked third (28 points). The leading Toyota duo has 50 points.
The Le Mans 24-Hours can be followed on various international TV channels all around the world. Detailed information for all individual countries is available at https://newsroom.lemans.org/24-heures-du-mans-en/ (click on "TV Distribution" in the download section).
Porsche websites: www.porsche.com/lemans offers a 24-hours web special with the live onboard cameras from the works cars' cockpits. Additionally, the video stream offers interesting telemetry information about the current car conditions. Furthermore the website includes a live ticker and live standings as well as images and videos from the Le Mans race action.
Fritz Enzinger, Vice President LMP1.
"Le Mans 2017 is going to be an extremely hard race, maybe even faster than 2016. This will not be a duel against Toyota alone. The toughest challenge at Le Mans is the race itself. You must not ever lose the respect for those 5000 kilometers (3,107 miles) covered day and night in changeable weather conditions and at speeds in excess of 330km/h (205 mph) while constantly overtaking and lapping competitors. There is no guarantee, things can happen at any moment. You only have a chance of winning the big trophy at Le Mans by fully preparing in advance, work flawlessly and then have an incident-free race."
Andreas Seidl Team Principal.
"It is not just the sheer race distance that makes Le Mans the most difficult race in the world. You must pace yourself and manage resources during the entire event. It lasts over two weeks and during this time a workforce of 90 men work closely together in limited space and under great tension. They experience highs and lows together. That said, on Saturday at 3pm, every single team member – whether mechanic, driver or anyone in the team – needs to be physically and mentally fresh for the race. That's when it counts to execute all what we have learnt and practiced. We have done everything we could to be technically, and on the operational side, prepared for Le Mans. The Porsche 919 Hybrid, our strong driver line-up and the team are ready to give it everything."
Facts and Figures. Porsche 919 Hybrid at the 24 Hours of Le Mans.
• Neel Jani has held the qualifying lap record on the current track layout since 2015. Shortly after 10:00 pm in Wednesday's qualifying that year, he achieved a lap time of 3-minutes, 16.887-seconds with his 919 Hybrid. The average speed was 154.85 mph (249.2 km/h).
• The fastest qualifying lap ever was driven by Hans-Joachim Stuck in 1985 in a Porsche 962 C in 3-minutes 14.800-seconds, average speed of 156.4 mph (251.815 km/h). Chicanes were installed in 1990 to break up the long Mulsanne straight. On the current track, a lap time of under 3:14.843 would be necessary to break Stuck's record.
• The fastest overall lap time, during what has so far been 84 events, was set by Jackie Oliver on the test day in 1971. Back then the track length was 8.37-miles (13.469 km) and he achieved a 3-minutes 13.6-seconds at an average speed of 155.63 mph (250.457 km/h) in his Porsche 917. The same year, he achieved the fastest race lap in 3:18.4, average speed of 151.86 mph (244.387 km/h).
• The race distance covered by the winning Porsche 919 Hybrid in 2015 was 3,344.73 miles (5,382.82 km) which equates to 395 laps, average speed 139.31 mph (224.2 km/h). In 2016, the winning Porsche covered 3,251.97-miles (5,233.54 km) – 384 laps, average speed of 134.46 mph (216.4 km/h).
• The highest top speed with a 919 in the 2016 race was done by Brendon Hartley – 207.48 mph (333.9 km/h) down the Mulsanne straight on lap 50. The longest acceleration phase is after Tertre Rouge onto Mulsanne straight and measures 1.21-miles (1,940 meters).
• The toughest braking zone is at the end of Mulsanne straight when the drivers decelerate 124 mph (200 km/h) in only 208 yards (190 meters).
• The Circuit de 24 Heures features 21 corners (9 lefthanders, 12 righthanders).
• The fastest of them are the Porsche Curves where the 919 Hybrid drivers go through at 152 mph (245 km/h).
• For the tightest corner, Arnage, the drivers slow down to 53 mph (85 km/h).
• 5.7 miles (9.2 km) of the 8.47-mile (13.6 km) lap are normally public roads.
• In qualifying (Wednesday and Thursday until midnight), all 180 drivers must run at least five laps in the dark.
• The 2017 Le Mans night is one of the shortest of the year: the sun sets on Saturday at 10:00 p.m., and it rises again on Sunday at 6:00 a.m. local time.
• In normal racing mode, the Porsche 919 Hybrid must refuel every 14 laps (maximum) and about 30 times during the race.
• The maximum amount of fuel it may consume per lap is 1.14 gallons (4.3 liters). The maximum amount of electrical energy from the recovery systems that it is allowed to use is 8 megajoules (2.22 kilowatt hours).
• During the race, each driver must get behind the wheel for a minimum of six hours in total. No driver may drive for more than four hours within a six-hour period. No driver may drive for more than 14 of the 24 hours.
• Due to the length of the circuit, there are three safety cars at Le Mans.
• The equipment taken to the track includes a spare chassis, four combustion engines, four front gearboxes, four rear gearboxes, six front and six rear sections, 60 wheels and over 100 radios and headsets.
• At Le Mans more than 260,000 spectators and around 1,400 media representatives (print, photographers, TV and online media) are expected.
All scores: http://www.fiawec.com/courses/classification.html
All results: http://fiawec.alkamelsystems.com
Le Mans Debutante. Porsche 911 RSR Debuts In World's Greatest Sports Car Race.
The 24 Hours of Le Mans is an ageless classic. At the 85th edition to be contested June 17-18, 60 cars and 180 drivers will take up the challenge at the world's greatest sports car endurance race. With 18 overall and 105 class wins, Porsche is the most successful manufacturer in the history of this prestigious twice around the clock pursuit. The German marque is represented this year by a large contingent of cars including two factory-entered Porsche 911 RSR. The "works" Porsche GT Team's two new 911 RSR are in the battle for the famously cutthroat LMGTE-Pro class title.
This weekend's French classic marks the debut at the grandfather of all endurance sports car races for the 510 hp racecar, which was developed by Porsche Motorsport in Weissach, Germany based on the seventh-generation of the iconic 911 sports car. With two 919 Hybrid contesting the LMP1 class as well as four 2015-spec 911 RSR campaigned by Porsche customer teams competing in the LMGTE-Am class, a total of eight Porsche racecars, 13 Porsche works drivers and one Porsche Young Professional take on the Le Mans marathon.
The fascination of the 24 Hours of Le Mans is as unique as the challenge for drivers and teams. This is not least due to the 8.47-mile Circuit des 24 Heures with its combination of a permanent racetrack and normal national roads. Also setting this racetrack apart are its legendary corners like Mulsanne and Tertre Rouge as well the three-mile-long Mulsanne straight. In the list of winners, the best racing drivers in the world have been immortalized. Even Hollywood has paid tribute to the prestigious long distance race in the French province: The 1970 film Le Mans featuring Steve McQueen in the lead role racing a Porsche 917 prototype is regarded as one of the most accurate racing movies of all time.
In the LMGTE-Pro class, Richard Lietz (Austria), Frédéric Makowiecki (France) and Patrick Pilet (France) share the cockpit of the new 911 RSR with the starting number 91. Their works driver colleagues, Michael Christensen (Denmark), Kévin Estre (France) and Dirk Werner (Germany) man the second Porsche 911 RSR (No. 92) fielded by the Porsche GT Team.
In the LMGTE-Am class, Porsche customer teams take on the 24-hour challenge with four 911 RSR from the 2015 model year. North America's only Porsche works driver Patrick Long (Manhattan Beach, California) tackles Le Mans for the 14th time. The popular American will be racing for his third career victory in the 24-Hours; in 2017 he will be driving the No. 93 Porsche 911 RSR campaigned by Proton Competition with Abdulaziz Turki Al Faisal (Saudi Arabia) and Mike Hedlund (Woodside, California). Porsche Young Professional Matteo Cairoli (Italy) celebrates his first ever Le Mans race sharing driving duties in the No. 77 vehicle run by Dempsey Proton Racing with the two German racing drivers Christian Ried and Marvin Dienst. The drivers of Proton Competition's second 911 (No. 88) is the former Porsche Junior Klaus Bachler (Austria) as well as Stéphane Lemeret (Belgium) and Khaled Al Qubaisi (Abu Dhabi). In Gulf Racing's No. 86 911 RSR, Ben Barker and Michael Wainwright from Great Britain join forces with Nick Foster (Australia).
The 911 RSR, which celebrated its race debut at the IMSA WeatherTech SportsCar Championship's Rolex 24 At Daytona in January, is a completely new development. The suspension, body structure, aerodynamic concept, engine and transmission have all been designed in Weissach from scratch. Depending on the size of the restrictor, the motor, which is now positioned in front of the rear axle, puts out around 510 Hp (375 kW). Thanks to the particularly large rear diffuser combined with a top-mounted rear wing, the level of downforce and the aerodynamic efficiency were significantly improved. The 911 RSR, whose predecessor model claimed a one-two finish at Le Mans in 2013, tackles the second 24-hour race of its maiden season.
On www.porsche.com/lemans (English) or www.porsche.de/lemans (German), a 24-hour web special with live onboard camera footage from the cockpit of the factory vehicles will be shown. The website also provides information on the current race status via live ticker and live timing as well as photos and videos. The FIA WEC App is free in its basic version, however, for a fee, the App offers a live stream of the entire race plus live timing and interviews.
Dr. Frank-Steffen Walliser, Vice President Motorsport and GT Cars.
"For sports car fans around the world, Porsche and Le Mans belong together. We are the most successful manufacturer in the history of this fascinating long-distance classic, and as such we have an obligation to uphold this tradition. That's why we're back again this year with a large squad. We're particularly looking forward to debuting our new 911 RSR in the strongly supported GTE-Pro class, which is once again enormously competitive. To go up against four well-known manufacturers and eleven vehicles all manned by top pilots at this toughest and most spectacular race definitely poses the greatest challenge of the season for us."
Marco Ujhasi, Director GT Factory Motorsports.
"Le Mans is an extraordinary race that throws very special demands at us. For this reason, preparing for the season highlight is always very intense, especially when you compete with a new car. The main thing at Le Mans is to look after each vehicle over the course of the race so that we have a healthy car to attack in the final phase and fight for victory. We hope we succeed in this."
Richard Lietz, Driver, No. 91 Porsche GT Team Porsche 911 RSR.
"I love this race. If I weren't able to compete here as a driver, I'd buy myself a ticket and come with my best mates to watch it from the grandstands. With its fascinating and especially rich tradition, Le Mans is on a par with classics like the Monaco Grand Prix and the Indy 500."
Patrick Pilet, Driver, No. 91 Porsche GT Team Porsche 911 RSR.
"To win this race is one of the major goals in my career. And it's not just because I'm French and live just 90 minutes away from the racetrack. The great atmosphere and the enthusiasm of the 250,000 spectators leaves nobody cold. With the new 911 RSR and a super team backing us, we are in the best position to be able to fight for victory."
Frédéric Makowiecki, Driver, No. 91 Porsche GT Team Porsche 911 RSR.
"It's been a dream of mine to compete at Le Mans since I was a kid. Still today, this race is something very special for me. No driver can resist the fascination that grows from the pre-test to the race day. I wish nothing more than a victory. It would be wonderful if this could happen with Porsche and the new 911 RSR."
Michael Christensen, Driver, No. 92 Porsche GT Team Porsche 911 RSR.
"Le Mans is a highlight for every race driver. When I competed here for the first time a childhood dream came true. This is my third time now and I can hardly wait until it finally starts. Porsche has celebrated many of its greatest successes at Le Mans. This is a tradition that comes with an obligation and of course that adds to the pressure. But we're used to that."
Kévin Estre, Driver, No. 92 Porsche GT Team Porsche 911 RSR.
"Le Mans is the world's most important race and I'm pleased to compete for the Porsche GT Team. We've worked extremely hard and we feel well prepared. As a Frenchman you're of course standing in the spotlight, it's like a British tennis player at Wimbledon. The expectation of the fans is high. I'll do everything I can not to disappoint them."
Dirk Werner, Driver, No. 92 Porsche GT Team Porsche 911 RSR.
"It's a great honor for me to be able to compete at the world's greatest race; especially this year with Porsche, the company that has written history at Le Mans as the most successful manufacturer. We face huge challenges, particularly with the very demanding racetrack and the diverse conditions that you have to cope with over the course of 24 hours."
Matteo Cairoli, Driver, No. 77 Dempsey Proton Racing Porsche 911 RSR.
"To be a part of the 24 Hours of Le Mans is something every driver dreams about. For me this dream will now come true. I can't tell you how much I'm looking forward to it. With Dempsey Proton Racing we finished on the podium this season at Silverstone and Spa – so why shouldn't we do it again at Le Mans?"
Porsche Entries at the 24 Hours of Le Mans.
FIA World Endurance Championship (WEC).
Total Car Count: Eight (8) Porsche entries are officially entered for the 24 Hours of Le Mans – Round 3 of the FIA World Endurance Championship (WEC).
LMP1 Hybrid Class – Two (2) Porsche 919 Hybrid.
No. 1 Porsche LMP Team Neel Jani (Switzerland)/ André Lotterer (Germany)/ Nick Tandy (Great Britain)
No. 2 Porsche LMP Team Timo Bernhard (Germany)/ Earl Bamber (New Zealand)/ Brendon Hartley (New Zealand)
LMGTE-Pro Class – Two (2) Porsche 911 RSR. (Model Year 2017)
No. 91 Porsche GT Team
Richard Lietz (Austria)/ Frederic Makowiecki (France)/ Patrick Pilet (France) No. 92 Porsche GT Team Michael Christensen (Denmark)/ Kévin Estre (France)/ Dirk Werner (Germany)
LMGTE-Am Class – Four (4) Porsche 911 RSR. (Model Year 2015) are officially entered and one 911 RSR in reserve.
No. 77 Dempsey-Proton Racing
Matteo Cairoli (Italy)/ Christian Ried (Germany)/ Marvin Dienst (Germany) No. 86 Gulf Racing Michael Wainwright (Great Britain)/ Benjamin Barker (Great Britain)/ Nicholas Foster (Australia)
No. 88 Proton Competition Stéphane Lemeret (Belgium)/ Khaled Al Qubaisi (United Arab Emirates)/ Klaus Bachler (Austrian)
No. 93 Proton Competition Patrick Long (Manhattan Beach, California)/ Abdulaziz Turki Al Faisal (Saudi Arabia)/ Michael Hedlund (Woodside, California)
Where to Watch:
All WEC and 24 Hours of Le Mans information, audio and live timing and scoring for each on-track session is additionally available on the WEC App
FIA World Endurance Championship.
24 Hours of Le Mans Channel/Web Address
Qualifying Broadcast
Wednesday, June 14
Free Practice: 10:00 a.m. ET
Qualifying 1: 4:00 p.m. ET
Thursday, June 15
Qualifying 2: 1:00 p.m. ET
Qualifying 3: 4:00 p.m. ET
Saturday, June 17
Warm-Up
3:00 a.m. ET
FIAWEC.com and FIA WEC App Race Broadcast. Live
Saturday, June 17
8:30 a.m. – 10:00 a.m. ET
10:00 a.m. – 1:00 p.m. ET
1:00 p.m. – 1:00 a.m. ET
Sunday, June 18
1:00 a.m. – 9:30 a.m. ET
FS1
FSGO
FS2
FS1
Audio Streaming RadioLeMans.com and WEC App
Live Timing and Scoring FIAWEC.com and WEC App
Social Media.
Porsche Cars North America. @Porsche
Porsche GT Team (North America) @PorscheNARacing
Porsche Motorsport – GT Cars. @PorscheRaces
Porsche Racing – 919 Hybrid. @Porsche_Team
Model Hashtags.
Porsche 911 RSR. #911RSR
Porsche 911 GT3 R. #911GT3R
Porsche 911 GT3 Cup #911Cup
Porsche 919 Hybrid. #919hybrid
Event Hashtag.
24 Hours of Le Mans #LM24
Series Hashtags and Handles.
GT3 Cup Challenge USA. #GT3USA
GT3 Cup Challenge Canada. #GT3CAN
PCA Club Racing Porsche Cayman GT4 Clubsport Trophy East @CaymanGT4CSEast #GT4CSE
Pirelli GT3 Cup Trophy USA @PirelliCupUSA
Future Porsche Events.
IMSA WeatherTech SportsCar Championship
Event: Sahlen's Six Hours of The Glen, Watkins Glen International
Dateline: Watkins Glen, New York
Date: Sunday, July 2
Track Length: 2.459-miles, 11-turn
Race Duration: 6-Hours
Class: GTLM (Porsche 911 RSR)
GTD (Porsche 911 GT3 R)
Round: GTLM. 5 of 11
GTD. 6 of 12
Next Round: Sports Car Grand Prix, Canadian Tire Motorsports Park, Bowmanville, Ontario, Canada, June 9, 2017
IMSA Porsche GT3 Cup Challenge USA by Yokohama
IMSA ULTRA 94 Porsche GT3 Cup Challenge Canada by Yokohama
Event: Sahlen's Six Hours of The Glen, Watkins Glen International
Dateline: Watkins Glen, New York
Date: Race 1. Friday, June 30
Race 2. Saturday, July 1
Track Length: 3.4-miles, 20-turn
Race Duration: Two, 45-minute races
Class: Platinum (Porsche 911 GT3 Cup, MY 2017)
Gold (Porsche 911 GT3 Cup, MY 2014-2016)
Round: USA. 7 and 8 of 14
Canada. 3 of 12
Next Round: USA. Road Race Showcase, Road America, Elkhart Lake, Wisconsin, August 5-6, 2017
Canada. Streets of Toronto, Toronto City Street Course, Toronto, Ontario, Canada, July 15-16, 2017