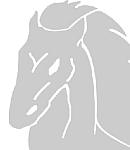 Porsche Motorsports Weekly Event Notes: Tuesday, April 11, 2017
Porsche Motorsport Schedule in North America. Upcoming Event.
FIA World Endurance Championship (WEC)
Event: 6 Hours of Silverstone, Silverstone Circuit
Dateline: Silverstone, Great Britain
Date: Friday - Sunday, April 14 - 16
Track Length: 3.6-miles, 18-turn
Race Duration: Six-Hours
Class: LMP-1 Hybrid (Porsche 919 Hybrid)
LMGTE-Pro (Porsche 911 RSR, MY 2017)
LMGTE-Am (Porsche 911 RSR, MY 2015-'16)
Round: 1 of 9
Next Round: Six Hours of Spa, Circuit de Spa- Francorchamps, Spa-Francorchamps, Belgium, May 4-6, 2017
Porsche Profile.
Event Story Lines.
First of Nine. High Tension Expected for First Duel of WEC Season.
The coming weekend, April 14 - 16, sees the Porsche LMP Team start the first of nine rounds of the 2017 FIA World Endurance Championship (WEC). The six-hour race at Britain's famous Silverstone Circuit will be the first duel between the reworked Porsche 919 Hybrid and the latest Toyota TS050 Hybrid. Porsche, world champions and 24 Hours of Le Mans winners in 2015 and 2016 respectively, targets the defense of both titles. But in England the team expects a difficult start. In support of the aerodynamic strategy for the entire season, the Porsche 919 Hybrids will run at the Northamptonshire circuit with significantly less downforce than the fast bends of the challenging Grand Prix track realistically demand.
The Porsche 919 Hybrid has been widely reworked for the 2017 championship. 60 to 70 percent of the Le Mans prototype's components are new developments. This goes especially for the areas of aerodynamics, chassis and combustion engine. However, the power train in principle remains the same. The innovative hybrid racecar develops a system power of around 900 HP (662 kW) that comes from a compact two-liter turbocharged V4-cylinder (nearly 500 PS/368 kW) and two different energy recovery systems – brake energy from the front axle combined with exhaust energy. The combustion engine drives the rear axle while the electro motor boosts the front axle with an output of more than 400 PS (294 kW). The electrical energy that comes from the front brakes and the exhaust system is temporarily stored in a liquid-cooled lithium ion battery.
The newly assembled line-up of the Porsche LMP1 works drivers feel well rehearsed after winter testing and the WEC Prologue in Monza. Reigning world champion Neel Jani (Switzerland) has the number 1 on the car he shares with Nick Tandy (Great Britain) and Porsche newcomer André Lotterer (Germany). The number 2 sister car belongs to the two New Zealanders, Earl Bamber and Brendon Hartley, together with Timo Bernhard (Germany).
The official WEC App can be downloaded free of charge with an extended (not free of charge) version available which includes full live streaming and full timing. The live stream is voiced by the FIA WEC TV team including live interviews from the pits.
Fritz Enzinger, Vice President LMP1.
"The team has done an amazing job during the recent weeks and months. Now it's time to finally go racing. The Prologue has proven that we can expect a very tough fight with Toyota. Silverstone is going to be a six-hour sprint race."
Andreas Seidl, Team Principal.
"With regards to reliability, we have been fine at our 30-hour test in Paul Ricard as well as at the Prologue in Monza. We feel well prepared for the first six-hour race. However, with regards to lap-times, Silverstone is going to be difficult. In the name of cost saving, the 2017 regulations permit only two aero kits per season. We have managed our resources the way that we focus on developing and testing our Le Mans aerodynamics until the third race of the season is over. This means low downforce for the benefit of low drag and this unavoidably will be a disadvantage in Silverstone. After the Le Mans 24 Hours in June we will consequently arm the 919 with more downforce for the remaining championship rounds. Another new challenge that is addressed by the rules is the reduced amount of tires. Two fuel tank fillings – in other words about 90 minutes racing – with the same set of slick tires will be standard. This requires very sensible tire management."
Neel Jani, Driver, No. 1 Porsche LMP Team Porsche 919 Hybrid.
"Last year we only won the opening round in the aftermath of scrutineering, but it was the beginning of an incredible season. Historically, Silverstone isn't our strongest circuit and I don't see us being the favorites this year either - especially as we are aerodynamically compromised. But still we want as many points as possible."
André Lotterer, Driver, No. 1 Porsche LMP Team Porsche 919 Hybrid.
"I competed in the British Formula 3 Championship in 2001 and lived in Milton Keynes which is not far away from Silverstone. I also did some Formula One testing there and more recently won in the WEC. It is a cool circuit. Especially the fast, first half of the lap with the Copse, Maggots, Chapel and Stowe corners which have a great flow. We will, however, lack some downforce and that will present an extra challenge. The British round is also very important for the WEC because there is such huge interest."
Nick Tandy, Driver, No. 1 Porsche LMP Team Porsche 919 Hybrid.
"Silverstone is extra special for me. Number one, it is the start of the season, so everyone is excited. Number two, Silverstone is a track I love to drive on and number three, it is my home race. I live only 30 miles away. My father, who doesn't travel much, will come for this race plus many friends as well. Hopefully we'll have a good celebration on Easter Sunday and then an enjoyable day off on Monday."
Earl Bamber, Driver, No. 2 Porsche LMP Team Porsche 919 Hybrid.
"I think we can expect a very tight fight with Toyota this year. It was close in Monza but Silverstone is a very different circuit layout so we must get on track with our Le Mans aero kit and see where we are. I have raced only once in Silverstone. This was in the Porsche Mobil 1 Supercup and I finished on the podium. It was an amazing fight and so I have great memories of that circuit."
Timo Bernhard, Driver, No. 2 Porsche LMP Team Porsche 919 Hybrid.
"Porsche and Toyota operate on the same top level. Small advantages for one or the other can vary from track to track with the respective aerodynamic strategies playing an important role. It will be very interesting to see how this turns out in Silverstone. The British fans are the best in the world – very enthusiastic and always unbelievably well informed. The last two years, unfortunately, I didn't get the chance to drive the car in the race. For 2017, I hope for a clean start to the season to build a strong foundation for the championship."
Brendon Hartley, Driver, No. 2 Porsche LMP Team Porsche 919 Hybrid.
"I cannot wait to get the season started in Silverstone. Technically we had a great test in Monza and as a car crew, we feel ready for the fight. Earl has integrated well and also showed awesome performance in Monza. In Silverstone, we may see a different picture in terms of competition in the LMP1 category. We will see how strong Toyota are."
The Porsche 919 Hybrid in the UK. Silverstone Facts and Figures.
- The WEC efficiency regulations limit the amount of energy that can be used per lap. In Silverstone, the Porsche 919 Hybrid can use 5.37 megajoule of electrical power from energy recovery systems and 0.56 gallons (2.076 liters) of gasoline. - At normal race speed the Porsche 919 Hybrid is due for refueling after a maximum of 29 laps. - Refueling and changing Michelin tires may only be done sequentially, not at the same time. Only four mechanics may work simultaneously when changing tires and also may use only one wheel gun at a time. That takes a lot longer than in F1, for example. - The drivers are normally only changed when new tires are needed. - These different types of tires can be used: three different compounds of slick tires for dry conditions, a hybrid tire (no profile either but softer cover) for mixed conditions and wet weather tires. Four sets of dry weather tires are available per car for qualifying and the race, this is two sets less than in 2016. - A lap on the Silverstone Grand Prix circuit is 3.67-miles (5.9 kilometers) and has 18 corners. The first race track at the former military air base was opened in 1947. - 2016 Race Review. - In 2016 the 919 of Neel Jani, Romain Dumas and Marc Lieb finished the race in second position. However, after the winning Audi failed scrutineering, the Porsche trio were awarded full points. Jani also set the fastest race lap in 1:40.303 minutes. - The second 919 retired in an accident. On lap 71 Brendon Hartley, leading the race at the time, collided when lapping a GT car. - Qualifying drivers were Hartley/Mark Webber (P3/1:54.150 min) and Dumas/Jani (P4/1:54.266 min) on a drying track.
All scores: http://www.fiawec.com/courses/classification.html
All results: http://fiawec.alkamelsystems.com
London is Calling. WEC Porsche GT Team Opens 2017 Season at Silverstone.
The Silverstone six-hour race on April 16 marks the return of Porsche to the FIA World Endurance Championship (WEC) with a GT works team following a yearlong development period. The Porsche GT Team runs two newly developed 911 RSR on the 3.6-miles, 18-turn tradition-steeped Silverstone Circuit in the British Midlands. The 510 hp racecar from Weissach, which is based on the seventh generation of the iconic 911 sports car, celebrated its successful debut in January at the Rolex 24 At Daytona. The FIA, as the world's governing body of motorsport, has further enhanced the GT category of the WEC this year by officially giving it world championship status for the first time.
The Silverstone Circuit with legendary corners such as Becketts, Copse and Stowe is one of the world's most storied racetracks. On May 13, 1950, the circuit hosted the first modern-day Formula 1 Grand Prix.
Four works drivers tackle the GTE-Pro class with the new 911 RSR for the Porsche GT Team. Sharing the cockpit of the No. 91 are Richard Lietz (Austria), the WEC GT Champion of 2015, and Frédéric Makowiecki (France). Michael Christensen (Denmark) and Kévin Estre (France) man the No. 92 car. In the GTE-Am class, the Porsche customer team Dempsey Proton Racing campaigns a 911 RSR from last season with the Porsche Young Professional Matteo Cairoli (Italy), Christian Ried (Germany) and Marvin Dienst (Germany) sharing driving duties.
The 2017 911 RSR is a completely new development: the suspension, body structure, aerodynamic concept, engine and transmission have all been designed in Weissach from scratch. Depending on the size of the restrictor, the motor, which is now positioned in front of the rear axle, puts out approximately 510 hp. Thanks to the particularly large rear diffuser combined with a top-mounted rear wing, the level of downforce and the aerodynamic efficiency were significantly improved over the 2016 iteration. As it does in the IMSA WeatherTech SportsCar Championship, the 911 RSR will contest the WEC sporting the further developed factory design with the primary colors white, red and black.
Sports prototypes and GT vehicles contest the WEC in four classes: LMP1 (Porsche 919 Hybrid), LMP2, LMGTE-Pro (Porsche 911 RSR) and LMGTE-Am (Porsche 911 RSR model year 2015 - 2016). They all compete together in one race but are classified separately.
The six-hour race gets underway on Sunday, April 16, at midday local time, 6 a.m. ET/ 3 a.m. PT.
Dr. Frank-Steffen Walliser, Head of Porsche Motorsport.
"It feels good to be back in the WEC with the GT works team and with our entirely newly developed 911 RSR. At the Prologue a week ago in Monza, our team was able to prepare for all possible racing situations and the drivers' feedback on the 911 RSR was very positive. Still, the competition in the extremely popular GTE-Pro class is hard to gauge. After the first race we'll have a better idea of where we stand. In any case, Silverstone promises to be an exciting start to the season."
Marco Ujhasi, Director GT Factory Motorsports.
"We travel to Silverstone well prepared. We used the WEC Prologue at Monza to work on setting up the car and try out double stints on one set of tires with an eye toward the first race of the season. The grip level on the Silverstone Circuit is very high and puts very special demands on the setup. The fact that we're only permitted four sets of Michelin tires per race this season makes it all the more important to use the tires optimally."
Richard Lietz, Driver, No. 91 Porsche GT Team Porsche 911 RSR.
"Silverstone is one of my favorite tracks and the first race where we only have four instead of six sets of tires at our disposal. This means that every driver has to do a double stint on one set of tires. We also have to look after the tires even more this season so that they don't deteriorate too much over the distance. This will certainly make things exciting. At the last test in Monza, our new 911 RSR fulfilled all expectations. We're ready to tackle the season."
Frédéric Makowiecki, Driver, No. 91 Porsche GT Team Porsche 911 RSR.
"I'm very pleased to be back contesting the WEC after an exciting year in the USA. We saw from the tests that our new 911 RSR has great potential. If we can also mobilize these strengths in the race we'll definitely have a chance to win."
Michael Christensen, Driver, No. 92 Porsche GT Team Porsche 911 RSR.
"Starting the season at Silverstone is always interesting. It's particularly appealing to return to the WEC with a works team and the new 911 RSR on this racetrack. I'm looking forward to it. We'll undoubtedly experience a thrilling season. I hope we can achieve some good results in 2017 with the new car and maybe even bring home victories."
Kévin Estre, Driver, No. 92 Porsche GT Team Porsche 911 RSR.
"The first race with a new car is always something very special. Our final tests in Monza went well, but we'll only see the true value of those tests at Silverstone. It'll certainly be an interesting race. Of course, we're all under a little pressure but that's not something new for us. We have to try to stay focused and do our job well. If we can do this, then we'll get the results that we're hoping for."
California Podium. Porsche GT Team Earns 911 RSR Third at Long Beach.
At the Grand Prix of Long Beach, the new Porsche 911 RSR claimed its second podium result at its third race in IMSA WeatherTech SportsCar Championship. On the Southern California city course in the port district, where the pits are just a steps away from where the docked ocean-liner giant "Queen Mary" lies anchored, Laurens Vanthoor (Belgium) and Kévin Estre (France) secured third-place in the GTLM class on Saturday with the No. 912 car. In the sister 510 hp 911 RSR fielded by the Porsche GT Team, last year's winner Patrick Pilet (France) and Dirk Werner (Germany) finished in sixth-place. At the season-opening round at the Rolex 24 At Daytona, they finished second.
The race was as spectacular as the backdrop. After just one lap, the leading trio in the extremely competitive GTLM class clashed – which opened the door for Vanthoor. Starting the race on the 1.968-mile circuit in the fourth grid spot, the Belgian, who as the winner of the 2016 Macau Grand Prix is no stranger to narrow city circuits, moved into the lead. Vanthoor held onto the top spot for almost 45 minutes until the first pit stop – no other GTLM vehicle stayed out on the track as long without a tire change. It was only while handing the 911 RSR off to Estre that the position was lost. Running in fifth-place, the Frenchman then took up the chase again. In the final laps of a race that had seen no less than five safety car phases, events turned truly dramatic. Estre advanced to fourth-place and kept his cool in the hairpin just before the finish line. In stop-and-go traffic he overtook another competitor in the last seconds to secure the second podium result for Porsche in North America's premier endurance sports car racing series.
In the second 911 RSR, the No. 911, two former Long Beach winners had to line up at the back of the field. Pilet (2016 winner) and Dirk Werner (2015 winner) were unable to take part in the qualifying session due to an accident during practice and were therefore relegated to the back of the 35-car field. Putting in a spirited drive, Pilet made his way through the pack and as he came into the pits he was running in eighth position. Werner gained another four places during his stint and was even looking good for a podium spot. However, a drive-through penalty imposed by race officials for making contact with another competitor put a halt to his charge.
In the GTD class, Park Place Motorsports with Jörg Bergmeister (Germany) and Patrick Lindsey (Santa Barbara, California) in the No. 73 911 GT3 R finished in fourth-place as the best Porsche customer team. Bergmeister's works driver colleague Wolf Henzler (Germany) took the flag in the 911 GT3 R of the TRG squad in fifth-place. The No. 28, fielded by Alegra Motorsports and shared by factory driver Michael Christensen (Denmark) and Porsche Young Driver Academy graduate Daniel Morad (Canada), was 12th in class at the finish.
The 911 GT3 R is a 500+hp customer sport racer, which Porsche designed for worldwide GT3 series based on the 911 GT3 RS production sports car. The car secured a class win at round one of the 2017 championship with Alegra Motorsports at the 24-hour race at Daytona in January.
Round Four of the WeatherTech SportsCar Championship will be contested on May 6 at the Circuit of the Americas in Austin, Texas.
Dr. Frank-Steffen Walliser, Head of Porsche Motorsport.
"It takes a while to digest such a race. It was turbulent and difficult to keep oversight. Finishing in third-place at the end was pretty good. Still, you're left feeling that there could have been more. Thanks to a good strategy and fast pit stops we managed to gain ground, particularly with our number 911 car, which had started from the very back. But because of the drive-through penalty it wasn't enough for a podium result. Congratulations to our customer team Park Place Motorsports, who was rewarded with fourth-place for its strong pursuit after a spin in the first lap."
Marco Ujhasi, Director GT Factory Motorsports.
"That was a crazy race with highs and lows. We suffered a setback on Friday when our number 911 car was damaged during practice. But the team worked brilliantly to repair the car in time to compete. The race started turbulently. We were able to take the lead at a relatively early stage, which suited our strategy perfectly. At the next safety car phase we then split the strategy, like most other teams, and that also worked well. As far as the result is concerned, we definitely did the best we could under the circumstances. But no one needs such a rollercoaster of feelings every weekend."
Patrick Pilet, Driver, No. 911 Porsche GT Team Porsche 911 RSR.
"That was a dramatic race with a lot of incidents. The safety car had to be deployed often. There were a lot of collisions and drive-through penalties. And then the front-runner loses the race in the final lap because several cars didn't make it around the bend. That's pretty crazy."
Dirk Werner, Driver, No. 911 Porsche GT Team Porsche 911 RSR.
"Patrick got us back in the race with great overtaking maneuvers. We were lucky with the caution phases and by mid-way through the race we were already running in the top four. But then we were handed a drive-through penalty and our fight for a podium spot was over. It's a shame for the team who worked so hard through the night to repair our 911 RSR. Those guys certainly deserved a better result."
Kévin Estre, Driver, No. 912 Porsche GT Team Porsche 911 RSR.
"It was a difficult race. We actually did everything right with our strategy. We were leading, but then lost places due to the many safety car phases. In my first lap I was hit quite hard in the rear. After that I had hardly any downforce, but I kept fighting and was rewarded in the bizarre final lap."
Laurens Vanthoor, Driver, No. 912 Porsche GT Team Porsche 911 RSR.
"We actually didn't expect to be on the podium. But we're happy to take it home. My teammates told me a lot about Long Beach, but I hadn't expected it to be quite so turbulent here."
Long's Beach. Patrick Long Captures Third World Challenge Podium of 2017.
Patrick Long (Manhattan Beach, California) came to his hometown streets in Southern California with two Pirelli World Challenge (PWC) podium results, including one race win, already under his belt in 2017. With a second-place finish on April 9 piloting the No. 58 Wright Motorsports Porsche 911 GT3 R, North America's only Porsche factory driver leaves California second in the GT class drivers' title chase. Long is the 2011 series GT champion. In the GTA class for drivers who do not make their primary living racing cars, another local driver, James Sofronas of Villa Park, earned his first victory of 2017.
The race saw two caution periods but the most unique was the first. With 37-minutes to go in the 50-mintue race, a water line break near the track flooded a portion of the 1.968-mile circuit necessitating a red flag to clear the standing water. The race was re-started with just over 30-minutes remaining. Long chased pole-sitter and championship nemesis Alvaro Parente but was unable to overtake the Portuguese driver's McLaren 650S on the narrow street course. The top-three would finish as they started Parente-Long-Bryan Sellers.
Alec Udell (The Woodlands, Texas) was the second-highest finishing Porsche in the race taking the checkered-flag in seventh-place. The Porsche Young Driver Academy graduate, driving the No. 17 Euroworld Motorsports-GMG 911 GT3 R, was making his first start in the GT class after winning the first two rounds in the GTA category. Jon Fogarty (Bend, Oregon) drove the No. 99 GAINSCO/Bob Stallings Racing "Red Dragon" Porsche to a ninth-place result in GT.
Sofronas, a veteran racer and founder of GMG Motorsports, drove the No. 14 Porsche 911 GT3 R to the team's third victory of the season – GMG enters Udell's No. 17 as well. Michael Schein (Glen Cove, New York) earned his third, second-place of the three-race old season in the No. 16 Wright Motorsports Porsche 911 GT3 R. With Udell's move up to GT class, Schein, a teammate to Long, is now the leader in the GTA class championship.
The Pirelli World Challenge sprint season – single driver, 50-minute race format – now goes on hiatus until June 24-26 when it returns at Road America in Elkhart Lake, Wisconsin. However, Rounds One and Two of the PWC SprintX Championship – two-driver, 60-minute races – will make its season debut at VIRginia International Raceway April 28-30.
Patrick Long, Driver, No. 58 Wright Motorsports Porsche 911 GT3 R.
"We made the best of what we had today. Everyone stayed calm through a pretty wild situation with a flooded race track. We were good on the restarts. I was able to give Alvaro [Parente] pressure during the first three laps of each run, then he would settle in and it became tough to stay on his bumper. These types of weekends are what championships are made of; when you keep your wits as a team and play the cards you're dealt. We'll push on to VIR. I'm looking forward to the first SprintX race. We don't know what to expect from it just yet, but we'll take it as it comes and band together as a team. I'm really looking forward to having Jörg [Bergmeister] on board."
James Sofronas, Driver, No. 14 GMG Motorsports Porsche 911 GT3 R.
"This was definitely a very satisfying day. It goes without saying that Long Beach has a very special significance to us being so close to our headquarters, but to deliver as strong as we did today is a great testament to the whole team. While I'm of course very happy to have taken a class victory, I'm particularly happy with our Top-10 performance overall, as well as how well my teammate Alec Udell ran. Long Beach is such a tricky place to get properly dialed in for, and both of our Porsches were excellent, and the results showed it."
Porsche Entries at Silverstone.
FIA World Endurance Championship (WEC).
Total Car Count: Six (6) Porsche entries will be competing in the opening round of the FIA World Endurance Championship (WEC) at the Six Hours of Silverstone.
LMP1 Hybrid Class – Two (2) Porsche 919 Hybrid.
No. 1 Porsche LMP Team Neel Jani (Switzerland)/ André Lotterer (Germany)/ Nick Tandy (Great Britain)
No. 2 Porsche LMP Team Timo Bernhard (Germany)/ Earl Bamber (New Zealand)/ Brendon Hartley (New Zealand)
LMGTE-Pro Class – Two (2) Porsche 911 RSR. (Model Year 2017)
No. 91 Porsche GT Team
Richard Lietz (Austria)/ Frederic Makowiecki (France) No. 92 Porsche GT Team Michael Christensen (Denmark)/ Kévin Estre (France)
LMGTE-Am Class – Two (2) Porsche 911 RSR. (Model Year 2015-2016)
No. 77 Dempsey-Proton Racing
Matteo Cairoli (Italy)/ Christian Ried (Germany)/ Marvin Dienst (Germany) No. 88 Gulf Racing Michael Wainwright (Great Britain)/ Benjamin Barker (Great Britain)/ Nicholas Foster (Australia)
Where to Watch:
All FIA World Endurance Championship information, audio and live timing and scoring for each on-track session is additionally available on the WEC App and at www.FIAWEC.com .
FIA World Endurance Championship. Channel/Web Address
Qualifying Broadcast
Saturday, April 15
6:50 a.m. – 7:40 a.m. ET FIAWEC.com and FIA WEC App
Race Broadcast. Live
Sunday, April 16
7:00 a.m. – 9:00 a.m. ET
9:00 a.m. – 1:00 p.m. ET
FS1
FS2
Social Media.
Porsche Cars North America. @Porsche
Porsche GT Team (North America) @PorscheNARacing
Porsche Motorsport – GT Cars. @PorscheRaces
Porsche Racing – 919 Hybrid. @Porsche_Team
Model Hashtags.
Porsche 911 RSR. #911RSR
Porsche 911 GT3 R. #911GT3R
Porsche 911 GT3 Cup #911Cup
Porsche 919 Hybrid. #919hybrid
Event Hashtag.
Six Hours of Silverstone #6hSilverstone
Series Hashtags and Handles.
GT3 Cup Challenge USA. #GT3USA
GT3 Cup Challenge Canada. #GT3CAN
PCA Club Racing Porsche Cayman GT4 Clubsport Trophy East @CaymanGT4CSEast #GT4CSE
Pirelli GT3 Cup Trophy USA @PirelliCupUSA
Future Porsche Events.
IMSA Porsche GT3 Cup Challenge USA by Yokohama
Event: Grand Prix of Birmingham, Barber Motorsports Park
Dateline: Birmingham, Alabama
Date: Race 1. Saturday, April 22
Race 2. Sunday, April 23
Track Length: 2.38-miles, 15-turn
Race Duration: Two, 45-minute races
Class: Platinum (Porsche 911 GT3 Cup, MY 2017)
Gold (Porsche 911 GT3 Cup, MY 2014-2016)
Round: 3 and 4 of 14
Next Round: Sahlen's Six Hours of The Glen, Watkins Glen International, Watkins Glen, New York, June 29 – July 2, 2017
Pirelli World Challenge
Event: Grand Prix of Virginia, VIRginia International Raceway
Dateline: Alton, Virginia
Date: Race 1. Saturday, April 29th
Race 2. Sunday, April 30th
Track Length: 3.27-miles, 17-turn
Race Duration: Two, 60-minute Races
Class: GT-X/GTA-X (Porsche 911 GT3 R)
GTS-X (Porsche Cayman GT4 Clubsport MR)
GTS (Porsche Cayman GT4 Clubsport MR)
Round: GT-X/GTA-X. 1 and 2 of 10
GTS-X. 1 and 2 of 10
GTS. 3 and 4 of 10
Next Round: SprintX, Canadian Tire Motorsports Park, Bowmanville, Ontario Canada, May 19-21, 2017
IMSA Continental Tire SportsCar Challenge
Event: Circuit of the Americas 120, Circuit of the Americas
Dateline: Austin, Texas
Date: Friday, May 5
Track Length: 3.4-miles, 20-turn
Race Duration: 2-Hours
Class: GS/GT4 (Porsche Cayman GT4 Clubsport MR)
GS (Porsche Cayman GT4 Clubsport)
Round: 3 of 10
Next Round: Continental Tire 150, Watkins Glen International, Watkins Glen, New York, June 29 – July 2, 2017
IMSA WeatherTech SportsCar Championship
Event: Advance Auto Parts SportsCar Showdown, Circuit of the Americas,
Dateline: Austin, Texas
Date: Saturday, May 6
Track Length: 3.4-miles, 20-turn
Race Duration: 2-Hour, 40-minutes
Class: GTLM (Porsche 911 RSR)
GTD (Porsche 911 GT3 R)
Round: GTLM. 4 of 11
GTD. 4 of 12
Next Round: SportsCar Classic, GTD Class Only, Raceway at Belle Isle Park, Detroit, Michigan, June 2-3, 2017