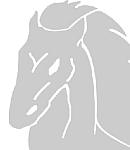 Porsche Motorsports Weekly Event Notes: Monday, March 20, 2017
Porsche Profile.
Event Story Lines.
Punctured Hopes. Porsche 911 RSR Podium Taken Away By Track Debris.
The 2017 Porsche 911 RSR has over 5,500 test miles at Sebring International Raceway. All of that constant pounding on the Florida racetrack proved vital in securing the No. 911 Porsche GT Team 911 RSR's mechanicals made it to the end of the 65th Running of the Mobil 1 Twelve Hours of Sebring; Round Two of the IMSA WeatherTech SportsCar Championship. However, the track suffered from an unusually large amount of debris that could not be planned for and one of those pieces punctured the left front tire of the German entry as it challenged for Porsche's record-extending 71st class victory in the 12 Hour. The puncture would drop the car to seventh in the GTLM class, one position ahead of its sister car, the No. 912.
The new Porsche 911 RSR was on course for a podium result until shortly before the finish. Patrick Pilet (France) had fought his way through the field in the 510 hp racecar in the No. 911 and was poised to take the lead late in the final hour. After 334 laps the Porsche works driver and his teammates Dirk Werner (Germany) and Frédéric Makowiecki (France) ultimately took seventh-place in the GTLM class. In the second 911 RSR fielded by the Porsche GT Team, Kévin Estre (France), Laurens Vanthoor (Belgium) and Richard Lietz (Austria) took the flag in eighth-place. The team was on pace with the leaders when a leaking shock absorber/damper necessitated a three-lap repair.
In the GTD class, the No. 73 Park Place Motorsports Porsche 911 GT3 R finished in sixth-place with factory driver Jörg Bergmeister (Germany) joined by Patrick Lindsey (Santa Barbara, California), 2016 Porsche Young Driver Academy graduate Matt McMurry (Phoenix, Arizona) and Jan Heylen (Belgium). In tenth-place was the Rolex 24 At Daytona class winning No. 28 Alegra Motorsports 911 GT3 R shared by works driver Michael Christensen (Denmark), Porsche Young Driver Academy graduate Daniel Morad (Canada), Michael de Quesada (Tampa, Florida) and Spencer Pumpelly (Atlanta, Georgia). Closing-out the three entries of the 500 hp customer car was the No. 54 CORE autosport driven by Jon Bennett (Charlotte, North Carolina), Colin Braun (Harrisburg, North Carolina) and Nic Jönsson (Buford, Georgia) in 16th.
Round Three of the IMSA WeatherTech SportsCar Championship will be held on the street circuit in Long Beach, California, April 8. The Saturday event marks the first time the GTD class cars will join the GTLM category on the "grandfather of American street races".
Dr Frank-Steffen Walliser, Head of Porsche Motorsport.
"We witnessed a very dramatic race and up until 33 minutes before the end, everything was looking good. We had a tough fight for first-place with the Corvette but then suffered a slow puncture on the front left tire. We had to pit and change the tire and after that we could forget about victory. With our number 912 car, the unplanned pit stop due to a leaking damper cost us three laps and all chances of winning. This car was also running very well."
Patrick Pilet, Driver, No. 911 Porsche GT Team Porsche 911 RSR.
"Our plan was to have the best car at the end of the race. This meant that it wasn't so easy driving during the heat of the day. But once it cooled down we were very clearly the fastest on the track. The team did an excellent job. The strategy had been perfect. After the last pit stop we had a good chance to win. The tire puncture was annoying. It wasn't a pit crew error, it was just bad luck."
Dirk Werner, Driver, No. 911 Porsche GT Team Porsche 911 RSR.
"The pace of the car was very good and under normal circumstances it would have been enough to win here. Patrick was running in a very good position when he got the puncture. It's hard to lose the fight for victory like this. Still, we had a great weekend and we put in a good race. The performance of the entire team was outstanding and we were so close to winning our first race."
Frédéric Makowiecki, Driver, No. 911 Porsche GT Team Porsche 911 RSR.
"It's really disappointing. The team had done such a great job and we had a very good strategy. We knew that we would get stronger in the second half of the race when the temperatures cooled down, and that worked perfectly, too. Patrick's flat tire cost us the victory. That was just simply unfortunate."
Kévin Estre, Driver, No. 912 Porsche GT Team Porsche 911 RSR.
"It was a tough race. Our car had the pace to run with the leaders. The track worked better for us in the second half of the race when it got cooler. Unfortunately we then had the problem that cost us three laps. We were able to make up one of those laps, but we couldn't do any more than that."
Laurens Vanthoor, Driver, No. 912 Porsche GT Team Porsche 911 RSR.
"Our pace was very good. Unfortunately, we lost three laps because of a leaky damper. Because there were comparatively few caution phases, we weren't able to make up much ground in the final hours."
Richard Lietz, Driver, No. 912 Porsche GT Team Porsche 911 RSR.
"Sebring is merciless, but we knew this beforehand. We had a good car and I enjoyed driving here with my teammates. We did our very best but unfortunately we had the problem with the rear left damper. Things like this can happen, particularly on a bumpy circuit like this one. We were well prepared, we did a great deal of testing here in Sebring, but sadly it ultimately wasn't enough for a better result."
World Premiere. Porsche 911 GT3 Cup Gen. II Makes Global Debut at Sebring.
The newest Porsche 911 GT3 Cup car was unveiled both in Paris, France and Braselton, Georgia last fall. This weekend, the world's most produced racecar made its on-track premiere at Sebring International Raceway. The new rear-engine machine is available only to racers in the two North American Porsche one-make championships: the IMSA Porsche GT3 Cup Challenge USA by Yokohama and the Ultra 94 Porsche GT3 Cup Challenge Canada by Yokohama, the international Mobil 1 Porsche Supercup series and Germany's Porsche Carrera Cup Deutschland in 2017.
Former Ultra 94 Porsche GT3 Cup Challenge Canada by Yokohama series champion Scott Hargrove in the No. 9 of Pfaff Motorsports took the Platinum class victory from pole sitter and Hurley Haywood Scholarship winner Jake Eidson in the No. 24 of Kelly-Moss Road and Race, with an unexpected outside pass in Turn 1 just before the first full course caution period of the race.
Hargrove held on to his position in his 2017 Porsche 911 GT3 Cup for the remainder of the race, leaving Eidson and newcomer Trenton Estep in the No. 3 of JDX Racing to wage a close battle in his wake. Hargrove took the checkered flag with a 0.541 second lead ahead of Eidson and Estep, who ultimately finished second and third in class, respectively.
Race 2 of Porsche GT3 Cup Challenge USA by Yokohama competition on Friday afternoon saw warmer track conditions than the previous day – dry and sunny with a track temperature averaging in the middle to upper sixties. Although the weather conditions remained consistent, the on-track action played out with a lot of different variables and only one full-course caution period.
Eidson swept the Round 2 Platinum Cup win from his starting Pole Position in the No. 24 Kelly-Moss Road and Race entry. Canadian competitor and Round 1 winner Scott Hargrove in his Pfaff Motorsports 911 GT3 Cup entry contested for the lead, but ultimately dropped off track and collected some event signage that blocked the radiator of the car, causing him to overheat and drop back through the field. This moved JDX Racing's Trenton Estep up into the second-place position and newcomer Corey Fergus in his No. 00 entry with Moorespeed took the third-place step on the podium. His first podium in series competition and potentially a foreshadowing of what is to come.
Social Media.
Porsche Cars North America. @Porsche
Porsche GT Team (North America) @PorscheNARacing
Porsche Motorsport – GT Cars. @PorscheRaces
Porsche Racing – 919 Hybrid. @Porsche_Team
Model Hashtags.
Porsche 911 RSR. #911RSR
Porsche 911 GT3 R. #911GT3R
Porsche 911 GT3 Cup #911Cup
Porsche 919 Hybrid. #919hybrid
Event Hashtag.
Series Hashtags and Handles.
GT3 Cup Challenge USA. #GT3USA
GT3 Cup Challenge Canada. #GT3CAN
PCA Club Racing Porsche Cayman GT4 Clubsport Trophy East @CaymanGT4CSEast #GT4CSE
Future Porsche Events.
FIA World Endurance Championship (WEC)
Event: The Prologue, Autódromo Nazionale Monza
Dateline: Monza, Italy
Date: Saturday - Sunday, April 1 - 2
Track Length: 3.6-miles, 11-turn
Race Duration: NA
Class: LMP-1 Hybrid (Porsche 919 Hybrid)
LMGTE-Pro (Porsche 911 RSR, MY 2017)
LMGTE-Am (Porsche 911 RSR, MY 2016)
Round: Official Pre-Season Test Days
Next Round: Six Hours of Silverstone, Silverstone Circuit, Towcester, England, April 17, 2017
IMSA WeatherTech SportsCar Championship
Event: BUBBA Burger Sports Car Grand Prix of Long Beach, Long Beach Street Circuit
Dateline: Long Beach, California
Date: Saturday, April 8
Track Length: 1.968-miles, 15-turn
Race Duration: 1-Hour, 40-minutes
Class: GTLM (Porsche 911 RSR)
GTD (Porsche 911 GT3 R)
Round: GTLM. 3 of 11
GTD. 3 of 12
Next Round: SportsCar Showdown, Circuit of the Americas, Austin, Texas, May 4 - 1, 2017
Pirelli World Challenge
Event: Grand Prix of Long Beach, Long Beach Street Circuit
Dateline: Long Beach, California
Date: Sunday, April 9th
Track Length: 1.968-miles, 15-turn
Race Duration: One, 50-minute Races
Class: GT/GTA (Porsche 911 GT3 R)
Round: GT/GTA. 3 of 10
Next Round: SprintX Season Opener, VIRginia International Raceway, Alton, Virginia, April 28-30, 2017
IMSA Porsche GT3 Cup Challenge USA by Yokohama
Event: Grand Prix of Birmingham, Barber Motorsports Park
Dateline: Birmingham, Alabama
Date: Race 1. Saturday, April 22
Race 2. Sunday, April 23
Track Length: 2.38-miles, 15-turn
Race Duration: Two, 45-minute races
Class: Platinum (Porsche 911 GT3 Cup, MY 2017)
Gold (Porsche 911 GT3 Cup, MY 2014-2016)
Round: 3 and 4 of 14
Next Round: Sahlen's Six Hours of The Glen, Watkins Glen International, Watkins Glen, New York, June 29 – July 2, 2017
IMSA Continental Tire SportsCar Challenge
Event: Circuit of the Americas 120, Circuit of the Americas
Dateline: Austin, Texas
Date: Friday, May 5
Track Length: 3.4-miles, 20-turn
Race Duration: 2-Hours
Class: GS/GT4 (Porsche Cayman GT4 Clubsport MR)
GS (Porsche Cayman GT4 Clubsport)
Round: 3 of 10
Next Round: Continental Tire 150, Watkins Glen International, Watkins Glen, New York, June 29 – July 2, 2017